KBFH '80

Date : 11/02/1980
Lieu : Mid-Hudson Civic Center, Poughkeepsie, New York
Label : KBFH Radio
Référence :
Support : 1 cd
Durée : 30:50 mn
Source : FM
Qualité sonore : 9/10

Liste des titres :
1. Dominance and submission (6:32)
2. Doctor Music (3:40)
3. The great sun jester (5:28)
4. E.T.I. (5:03)
5. ME 202 (3:37)
6. Don't fear (the reaper) (6:27)

Commentaire : Ce concert de 1980 à Poughkeepsie a aussi été utilisé pour le live officiel « Extra Terrestrial Live » : le titre « Dominance and Submission » enregistré pour l'émission radio a été repris sur le disque. KBFH était une émission radiophonique (King Biscuit Flower Hour) diffusée par plus de 300 radios FM à travers les États-Unis et qui programmait tous les dimanches soirs une heure de concert. Ce programme a débuté en 1973 et s'est poursuivi jusqu'en 2007. Blue Öyster Cult y est passé au moins trois fois en 1986.

Disponible ici* :  https://1fichier.com/?gv36ypzj9b
*Assurez-vous que le téléchargement de ces fichiers ne contrevienne pas à la législation en vigueur.
Pochette :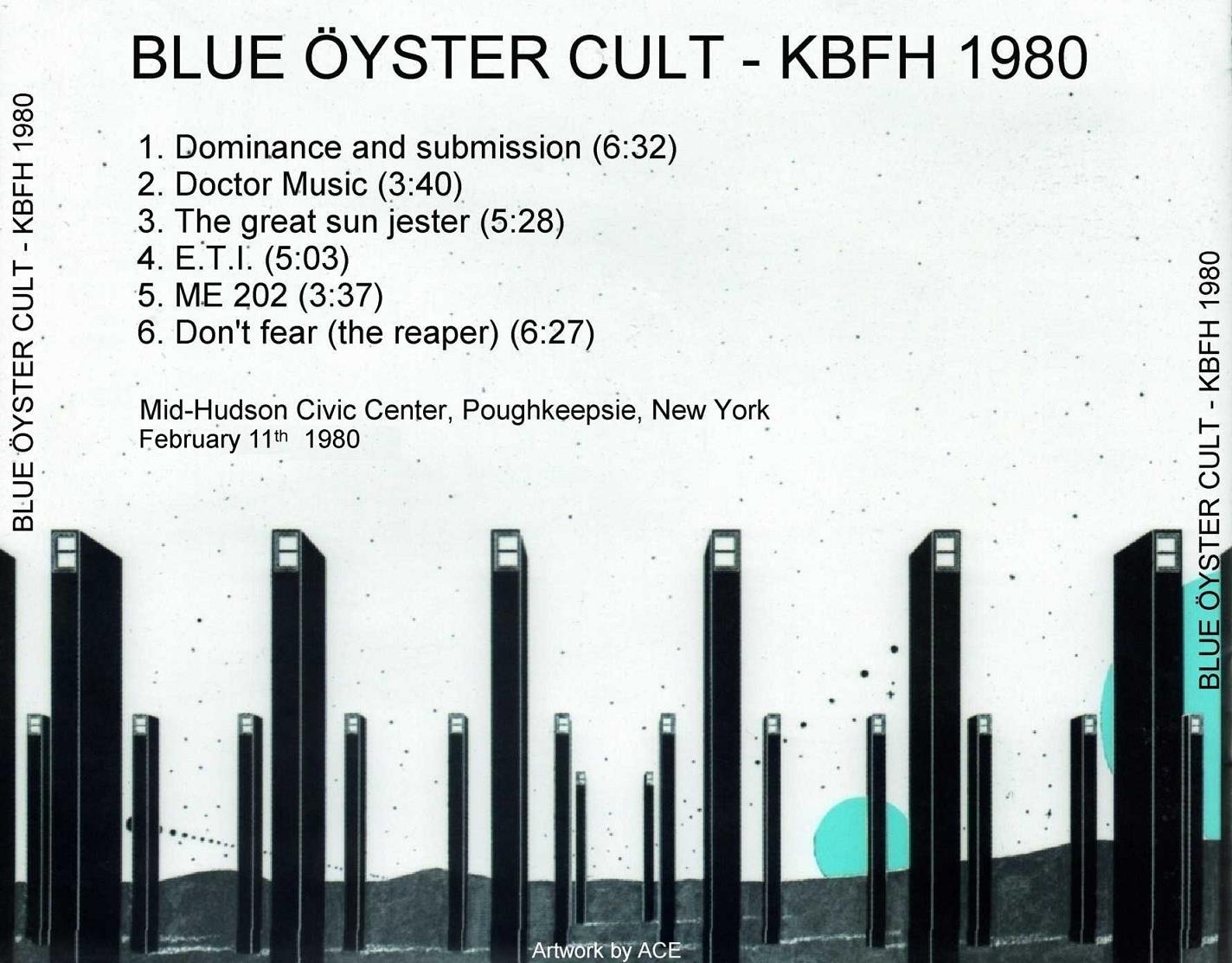 Bootleg n°627