PALADIDO NOVATE MILANESE
Date : 23/09/1971
Lieu : Paladido, Novate Milanese, Italie
Label : certainement un fou furieux
Support : 2 cd (mp3 256 kb/s)
Durée : 90:13 mn
Source : Audience
Qualité sonore : 2/10

Liste des titres :
CD1 – 34:05
1. Rope Ladder To The Moon (8:49)
2. Part Tomorrow (10:31)
3. Tanglewood 63 (14:45)
CD2 – 56:08
1. Sleepwalker (8:52)
2. The Machine Demands A Sacrifice (26:41)
3. Skelington Medley (20:35)
Commentaire : L'un des plus mauvais bootlegs de tous les temps (et de l'univers). Épouvantable enregistrement. Les morceaux sont à peine reconnaissables. Je l'ai vu en format lossless sur un site de Torrent, mais à quoi bon, vu le niveau de qualité! Donc je me contente de cette version mp3 que, honnêtement, je n'ai jamais écoutée en entier. Même la pochette est pourrie.
Pochette :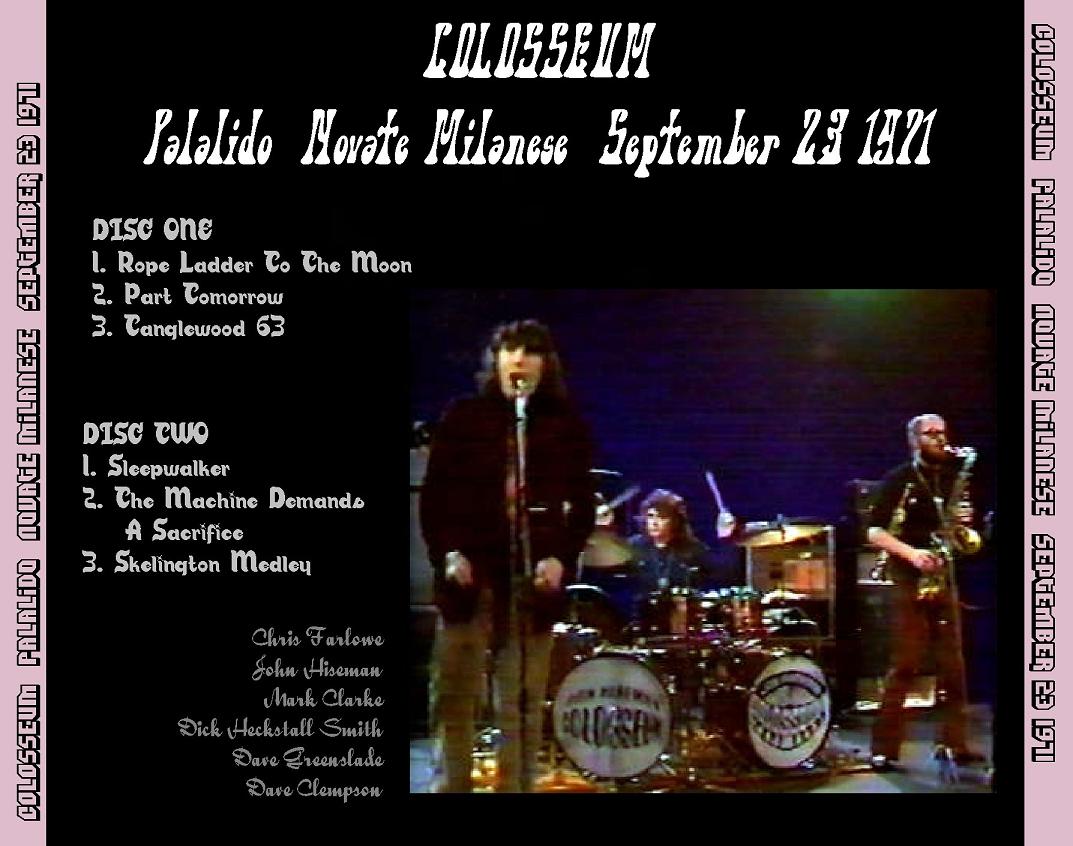 Bootleg n°304