HAVE YOU FOUND IT UP THERE, ANDY

Date : 16/03/2006
Lieu : L'Olympia, Paris, France
Label : Taped by Xave / Mastered by MOB / Artwork by FlyingPig
Support : 3 cd
Durée : 161:13 mn
Source : Audience
Qualité sonore : 9/10

Liste des titres :
CD1 – 65:13
1. Castellorizon (3:52)
2. On An Island (7:46)
3. The Blue (6:03)
4. The Great Gig In The Sky (5:18)
5. Happy birthday (0:46)
6. Red Sky At Night (3:29)
7. This Heaven (4:19)
8. Then I Close My Eyes (7:44)
9. Smile (4:59)
10. Take A Breath (6:38)
11. A Pocketful Of Stones (6:38)
12. Where We Start (7:41)
CD2 – 79:45
1. Shine On You Crazy Diamond (interrupted) (9:12)
2. Shine On You Crazy Diamond (10:42)
3. Wot's Uh The Deal (5:34)
4. Wearing The Inside Out (7:48)
5. Fat Old Sun (5:54)
6. Breathe (3:11)
7. Time (5:22)
8. Breathe Reprise (1:25)
9. High Hopes (9:10)
10. Echoes (21:27)
CD3 – 16:15
1. Applause (1:58)
2. Wish You Were Here (5:44)
3. Comfortably Numb (8:33)
Commentaire :  The concert at the Olympia had some particularities that made that show very unique.
Firstly, David invited Sam Brown to sing The Great Gig In The Sky, as she was in town that night to perform with Jools Holland and his Rhythm and Blues Orchestra, at the Trabendo. She performed during the 1st set, just after « The Blue », and probably left the Olympia just after the song, to fulfill her obligations with the Jools
Holland band…
Just after this nice surprise, some French people in the audience began to wish a happy birthday to David, who turned 60 just 10 days earlier, on March 6th. Then most of the audience sang the famous « Happy Birthday » song to David.
A third particularity of the Olympia gig is due to a big larsen problem during « Shine On You Crazy Diamond », at the beginning of the first verse. David stopped, and after the problem was identified (refer to the title of the RoIO ;-)), David restarted the song from the beginning! Furthermore – probably to avoid to play twice the same solos during the same concert – he did totally improvised lines during the intro, and also during the first electric solo just after Syd's Theme! This performance of « Shine On You Crazy Diamond » at the Olympia is therefore a very unique version, with alternate solos, almost totally improvised and very exciting to hear!
The Olympia concert was also the first one where David played « Fat Old Sun » instead of « Dominoes » (and he was totally on fire during the final electric solo!).
Disponible ici* : http://www.guitars101.com/forums/f145/david-gilmour-paris-france-2006-03-16-sbd-204008.html
*Assurez-vous que le téléchargement de ces fichiers ne contrevienne pas à la législation en vigueur.
Pochette :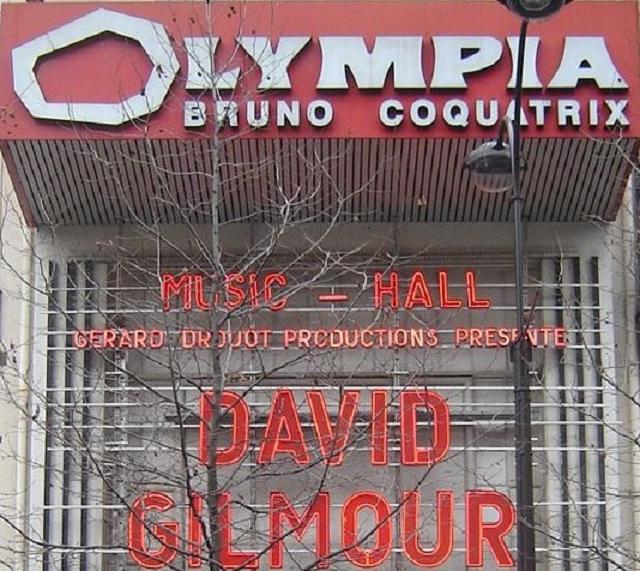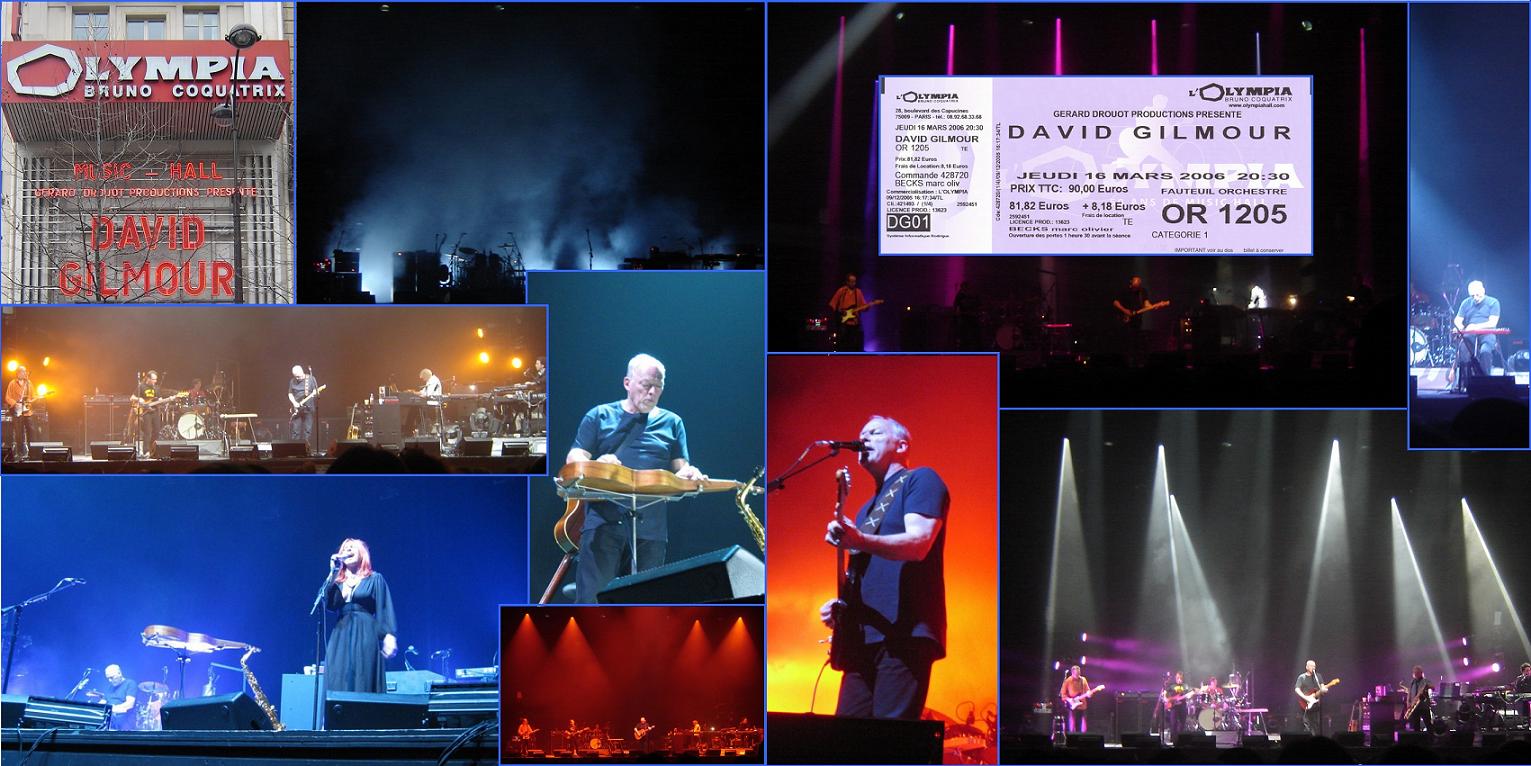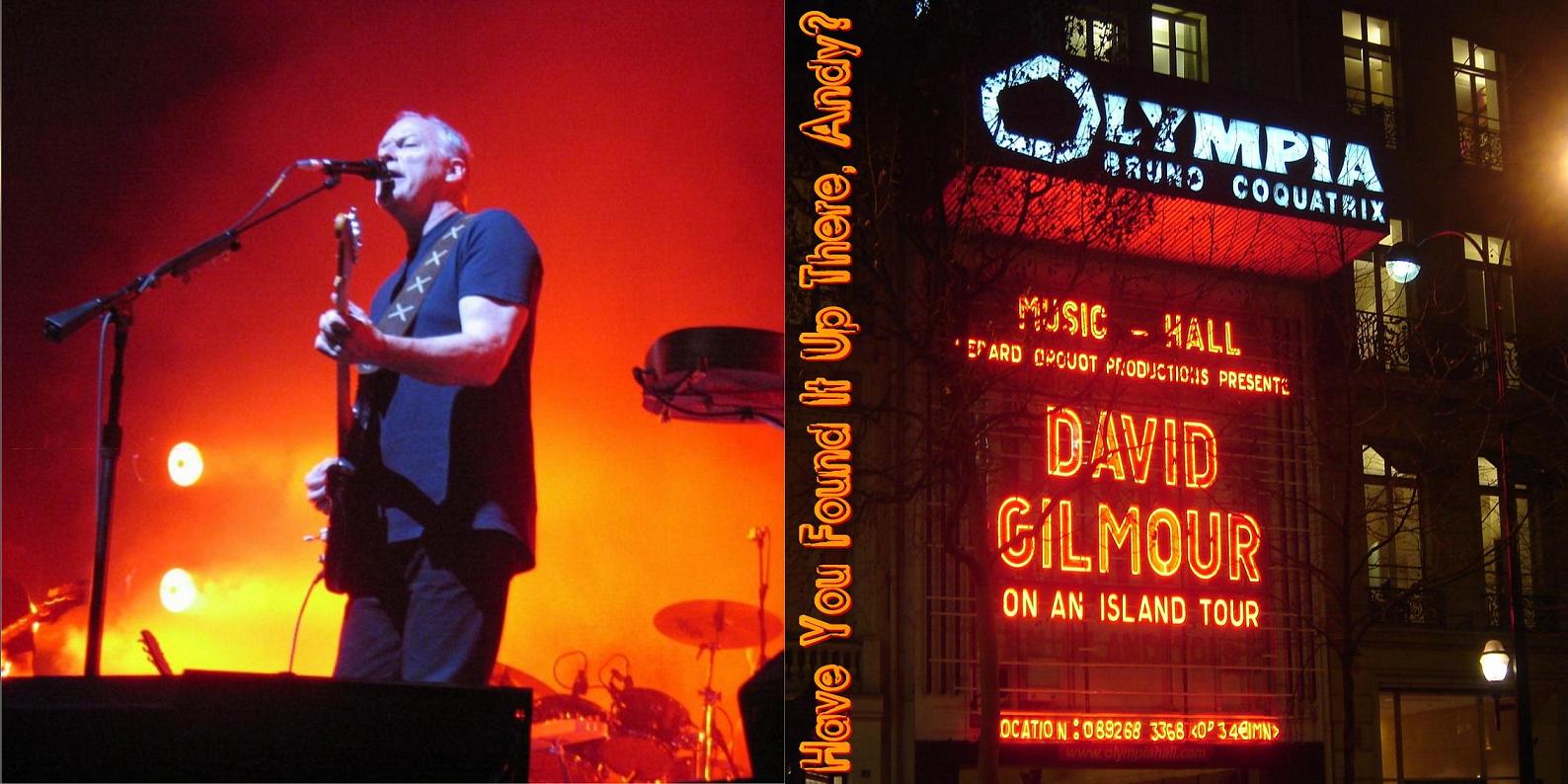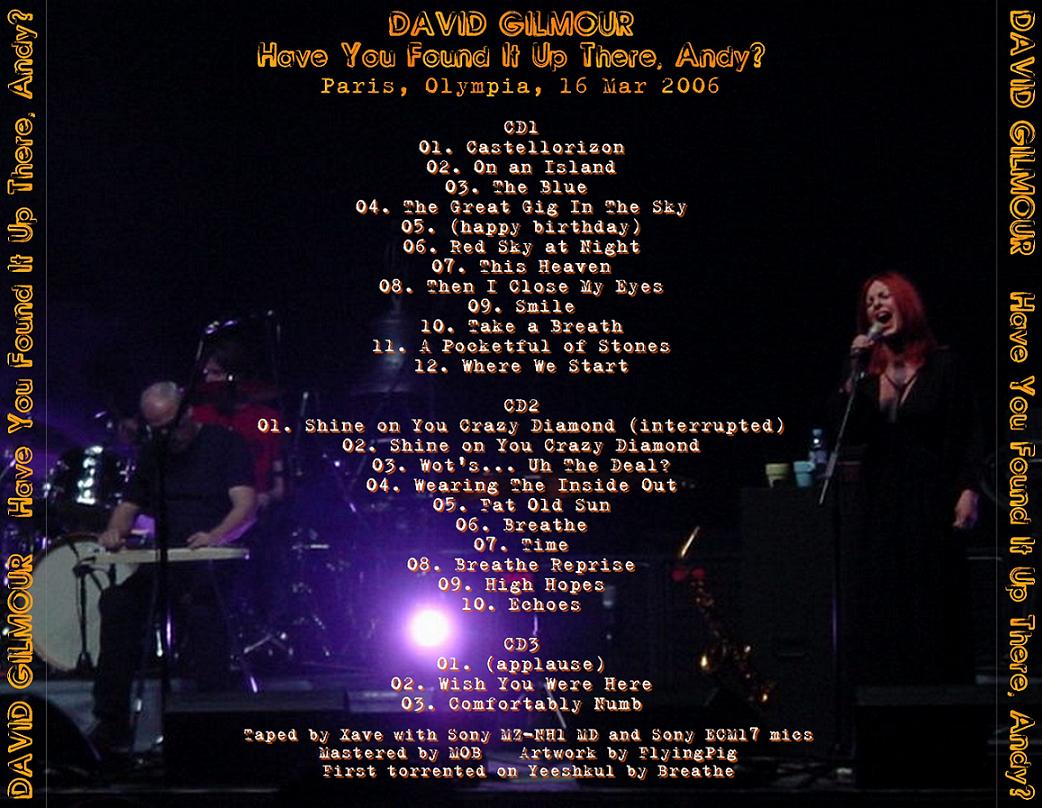 Bootleg n°1699