DOEBIEDOE
Date : 15/01/1970
Lieu : Amsterdam, Pays-Bas
Label : Inconnu
Support : 1 cd
Durée : 24:52 mn
Source : TV (copie d'une bande de très mauvaise qualité)
Qualité sonore : 6,5/10

Liste des titres :
01. Speed King (3:52)
02. Mandrake Root (8:59)
03. Wring That Neck (8:38)
04. Into The Fire (3:23)

Commentaire : Existe dans une version courte qui ne comprend que les quatre titres enregistrés aux Pays-Bas et dure 25 minutes, ainsi que dans une version plus longue intitulée « Miss Molly At University » et qui comporte en plus de ces quatre titres sept autres enregistrés à Heidelberg en novembre 1970.

Disponible ici* : http://www.guitars101.com/forums/f145/deep-purple-1970-01-15-amsterdam-netherlands-tv-flac-127039.html

*Assurez-vous que le téléchargement de ces fichiers ne contrevienne pas à la législation en vigueur.  
Pochette :
version « Doebiedoe » :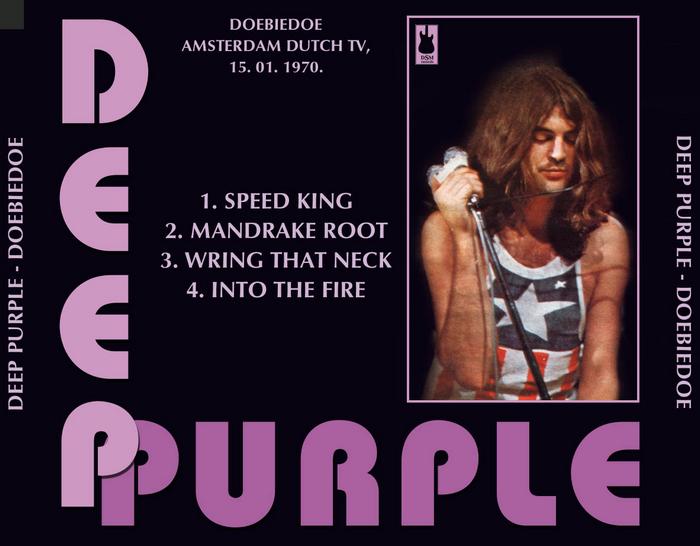 version « Miss Molly At University » :
Bootleg n°1432