IN YOUR TROUSERS

Date : 13/11/1993 (sauf indications contraire dans la liste des titres)
Lieu : Stockholm, Suède
Label : Crystal Cat Records (Ref. : CC 336/337)
Support : 2 cd
Durée : 114:45 mn
Source : Soundboard
Qualité sonore : 8,5/10

Liste des titres :
CD1 – 63:59
1. Intro (1:08)
2. Highway Star (5:59)
3. Black Night (6:46)
4. Talk About Love (4:24)
5. A Twist In The Tale (4:35)
6. Perfect Strangers (6:58)
7. Difficult To Cure (2:56)
8. Keyboard Improv. (7:17)
9. Knockin' At Your Back Door (8:44)
10. Anyones Daughter (4:38)
11. Child In Time (10:34)
CD2 – 50:46
1. Guitar Improv. (2:00)
2. Anya (10:03)
3. The Battle Rages On (6:33)
4. Lazy (3:19)
5. Drums Improv. (4:16)
6. Space Truckin' (2:29)
7. Woman From Tokyo (2:09)
8. Paint It Black (5:49)*
9. Hush (3:44)*
10. Smoke On The Water (10:24)*
*Copenhague, Danemark, 12 nov. 1993

Commentaire : Comme pour le bootleg « Third Night », celui-ci est un bon exemple d'une pratique assez énervante de certains groupes (ou de leur maison de disque) : ils récupèrent des bootlegs, nettoient vaguement la bande (parfois même pas), la commercialisent officiellement (souvent sans même changer la pochette) et interdisent le bootleg original. Vous me direz que chaque groupe dispose d'un droit moral sur sa musique. C'est vrai. Mais le fait de gagner de l'argent sur ces bandes et d'interdire aux fans de s'échanger gratuitement les mêmes bandes me choque. Si le groupe voulait sortir un disque live de ce concert à Stockholm, il n'avait qu'à l'enregistrer et le publier. Au lieu de ça, Deep Purple a récupéré 6 bootlegs de concerts et en a fait un coffret intitulé « The Bootleg Series », coffret qui n'est d'ailleurs même plus disponible aujourd'hui.
Disponible ici* : sur demande

*Assurez-vous que le téléchargement de ces fichiers ne contrevienne pas à la législation en vigueur.  
Pochette :
Avis aux personnes prudes, aux âmes sensibles et aux puceaux, la pochette ci-dessous contient une photographie d'une femme qui exhibe sa chatte. Dépêchez vous de la regarder attentivement pour vous instruire.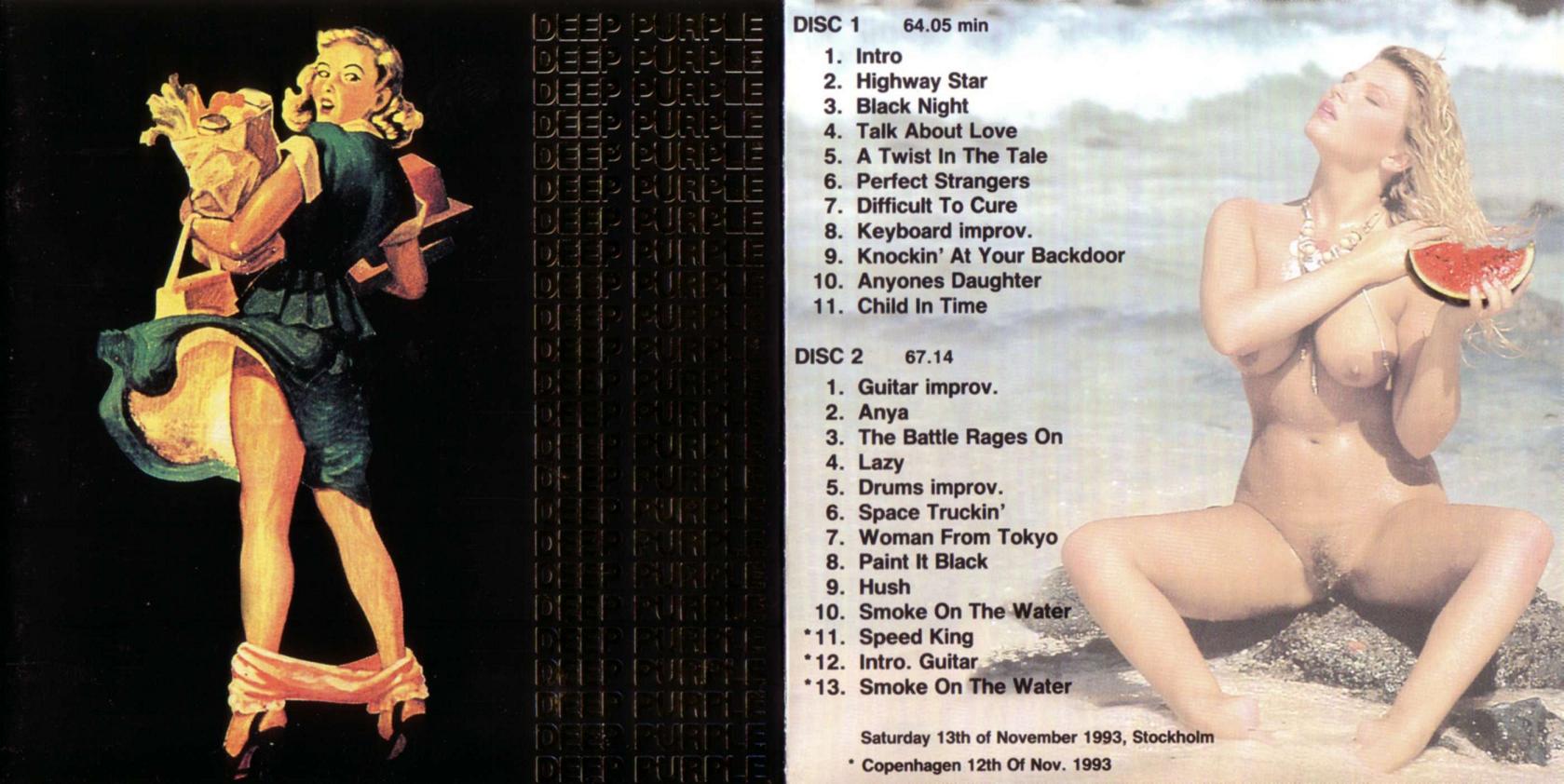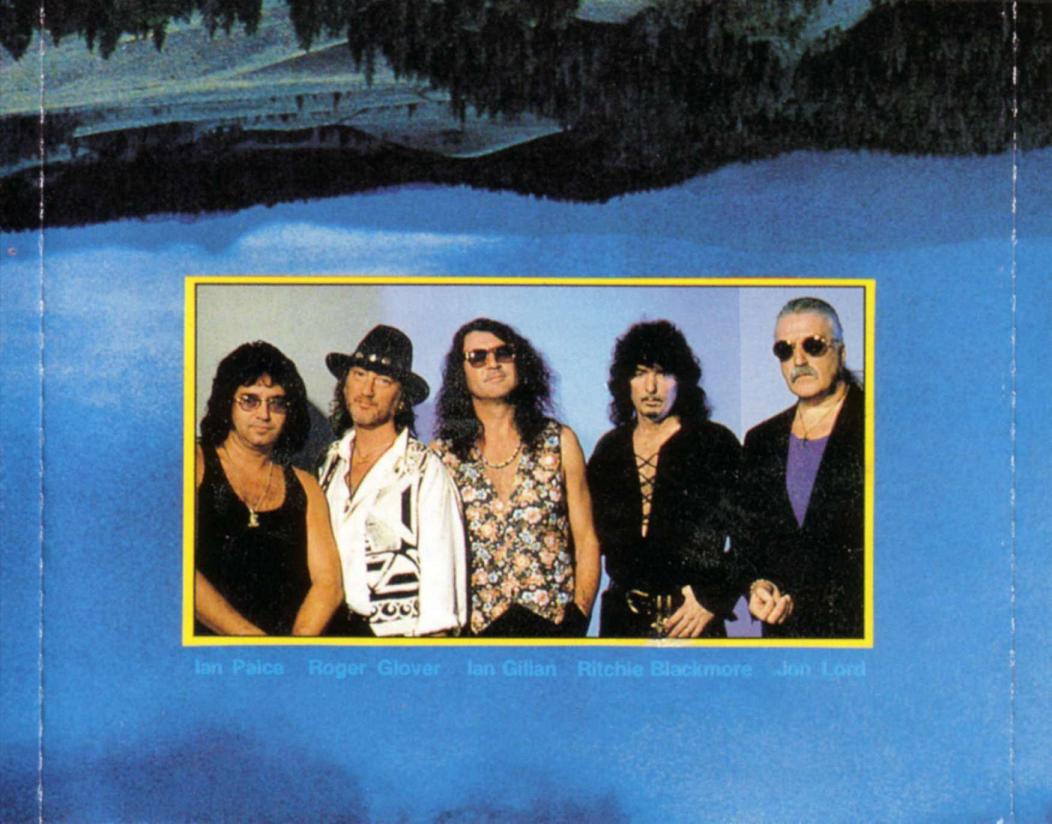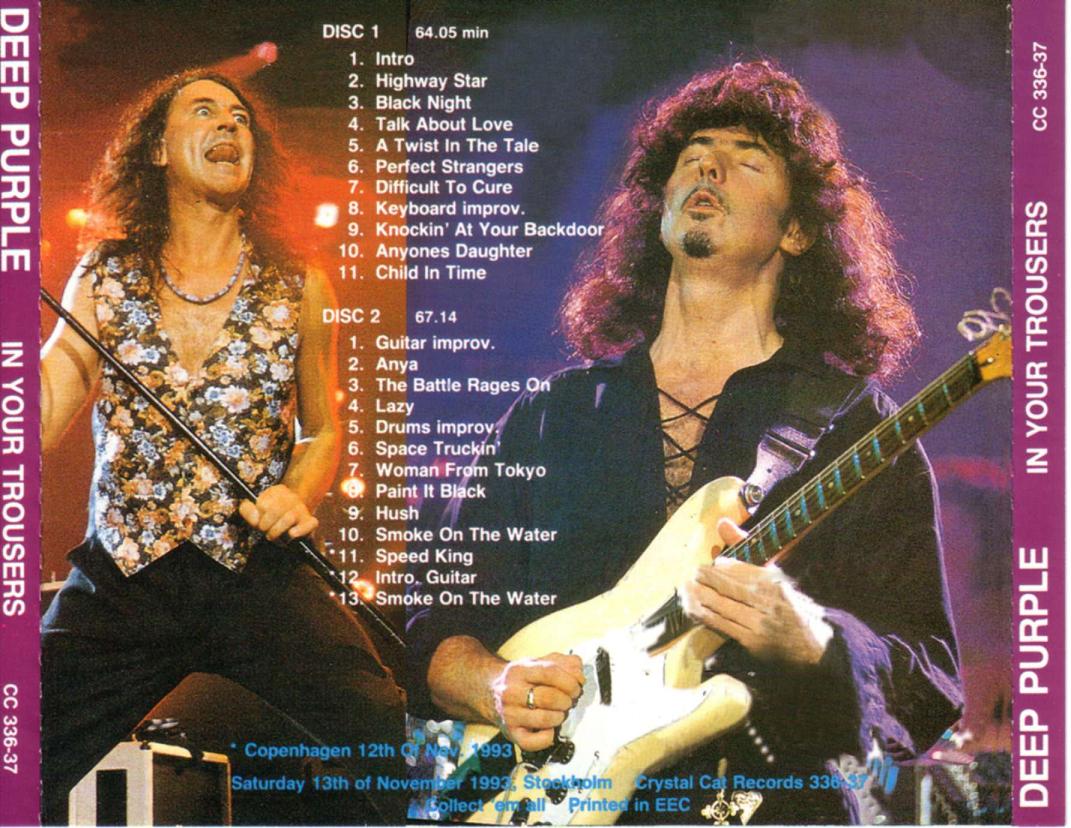 Bootleg n°1937