UNAUTHORISED LIVE VOL.1

aka SOLID ROCK
Date : 11/06/1988
Lieu : Wembley Stadium, London, UK
Label : Papillon Records (Ref: CD 015) ou Joker (Ref. : JOK-030-A)
Support : 1 cd
Durée : 56:21 mn
Source : FM
Qualité sonore : 9/10

Liste des titres :
1. Walk Of Life (6:25)
2. Sultans Of Swing (10:38)
3. Romeo And Juliet (11:13)
4. Money For Nothing (8:14)
5. Brothers In Arms (8:35)
6. Wonderful Tonight (W/ Eric Clapton) (5:43)
7. Solid Rock (5:33)

Commentaire : Un concert (le seul donné par Dire Straits entre 1986 et 1992) qui est disponible sur une multitude de bootlegs. La seule différence entre ces versions est l'indexation des titres, légèrement différente. Le concert est en hommage à Nelson Mandela. « One Humanity, One Justice », lance Knopfler au début de la chanson « Brothers in arms » et Eric Clapton joue sur certains morceaux.
La version « Unauthorised Live Vol. 1 » est disponible ici* : http://depositfiles.com/files/ol4wl8kb3
*Assurez-vous que le téléchargement de ces fichiers ne contrevienne pas à la législation en vigueur.
Pochette :
Version « Unauthorised Live Vol. 1 » :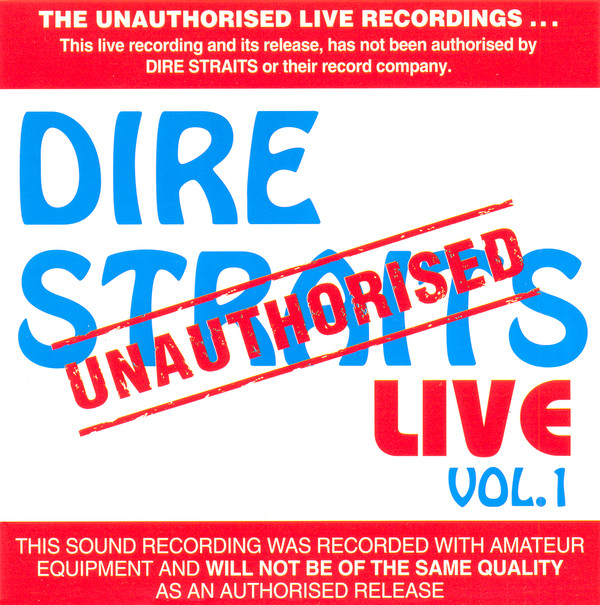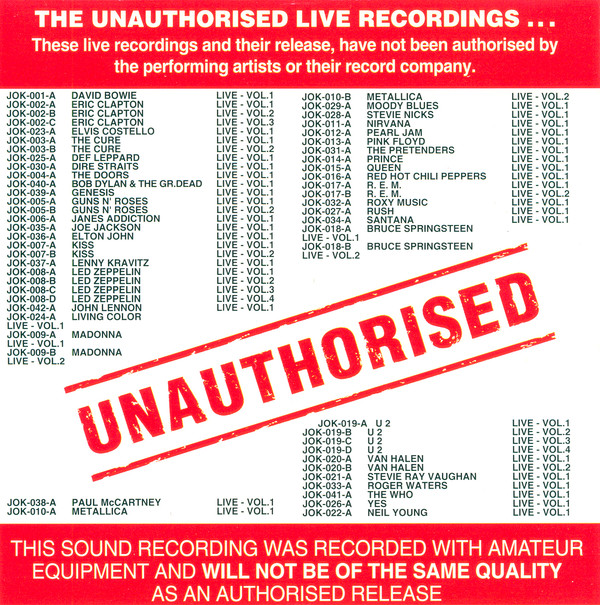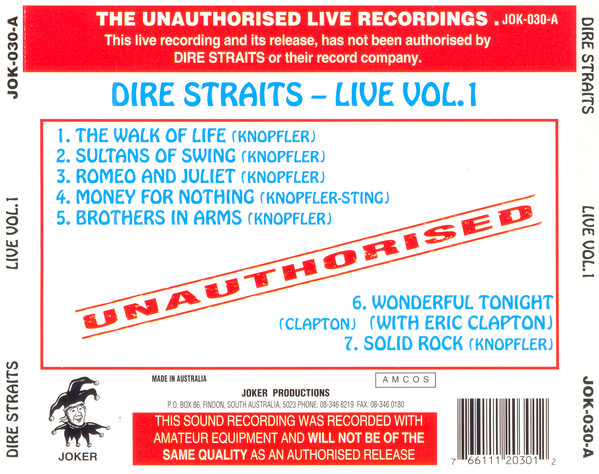 Version « Solid Rock » :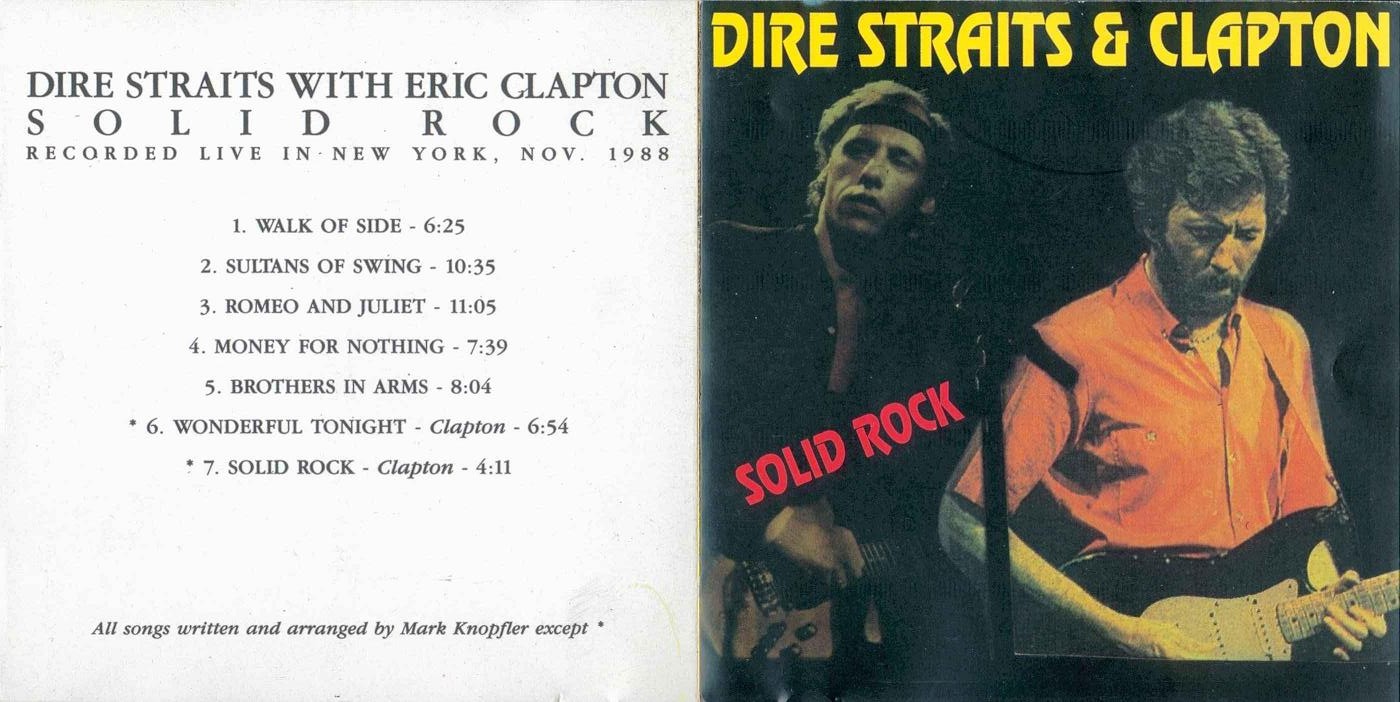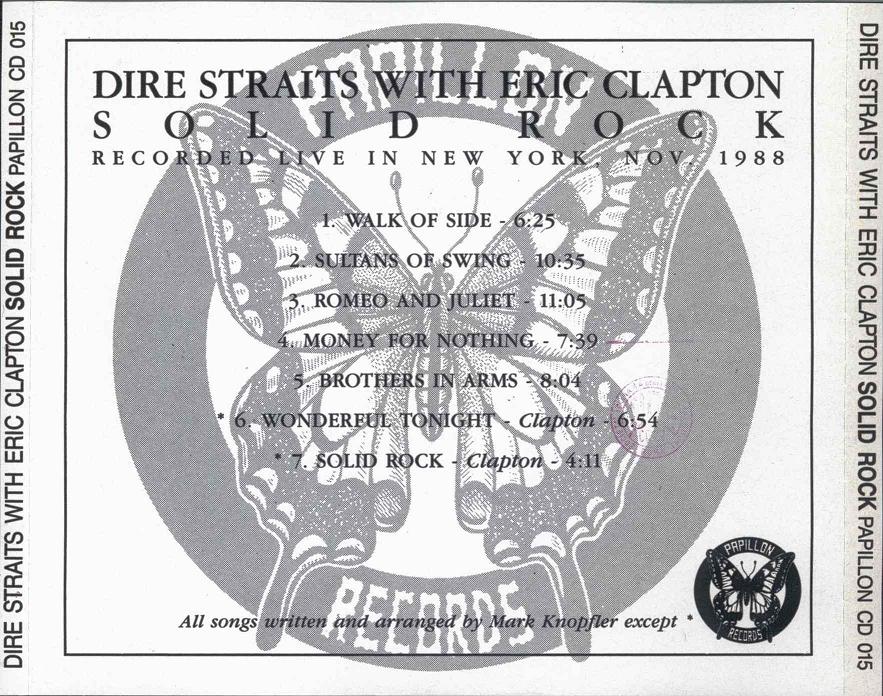 Bootleg n°580