CRYME

Date : 1971-1972
Lieu : Sessions de studio
Label : Highland (HL 083)
Support : 1 cd
Durée : 71:02 mn
Source : Soundboard
Qualité sonore : 9/10

Liste des titres :
01. Happy the Man (Rough Mix) (2:55)
02. Happy the Man (Somewhat 'cleaner' Mix) (3:13)
03. Happy the Man (Studio Demo) (2:52)
04. Happy the Man (Demo Version) (2:48)
05. Only Your Love (Studio Rehearsal) (3:52)
06. Silver Song (Studio Demo 1) (4:06)
07. Silver Song (Studio Demo 2) (4:15)
08. Silver Song (Phil Vocal Demo) (4:13)
09. Only Your Love (Unreleased Demo) (3:06)
10. Harold The Barrel (2:57)
11. Harlequin (Alternate Track) (2:49)
12. The Fountain Of Salmacis (Alternate Track) (7:42)
13. Watcher Of The Skies (Demo) (3:38)
14. Supper's Ready (Demo) (22:31)

Commentaire : Il s'agit en réalité de demos et de sessions qui concernent non seulement l'album Nursery Cryme, mais aussi le suivant, Foxtrot, dont sont extraits les deux derniers titres de cette compilation. Quant aux demos de « Happy the man », elles sont tellement similaires qu'on se demande l'intérêt d'en avoir mis quatre. Restent "Only Your Love" et "Silver Song" qui ne sont pas à proprement parler des chansons de Genesis mais des morceaux composés et enregistrés par Anthony Phillips et Mike Rutherford en vue d'un futur album solo de Phill Collins. Le titre de cette compilation semble donc pour le moins usurpé à moins qu'il caractérise en fait le procédé consistant à vendre aux fans de Genesis des produits frelatés… a cryme, isn't it ?.
Disponible:  ici

Pochette :
Livret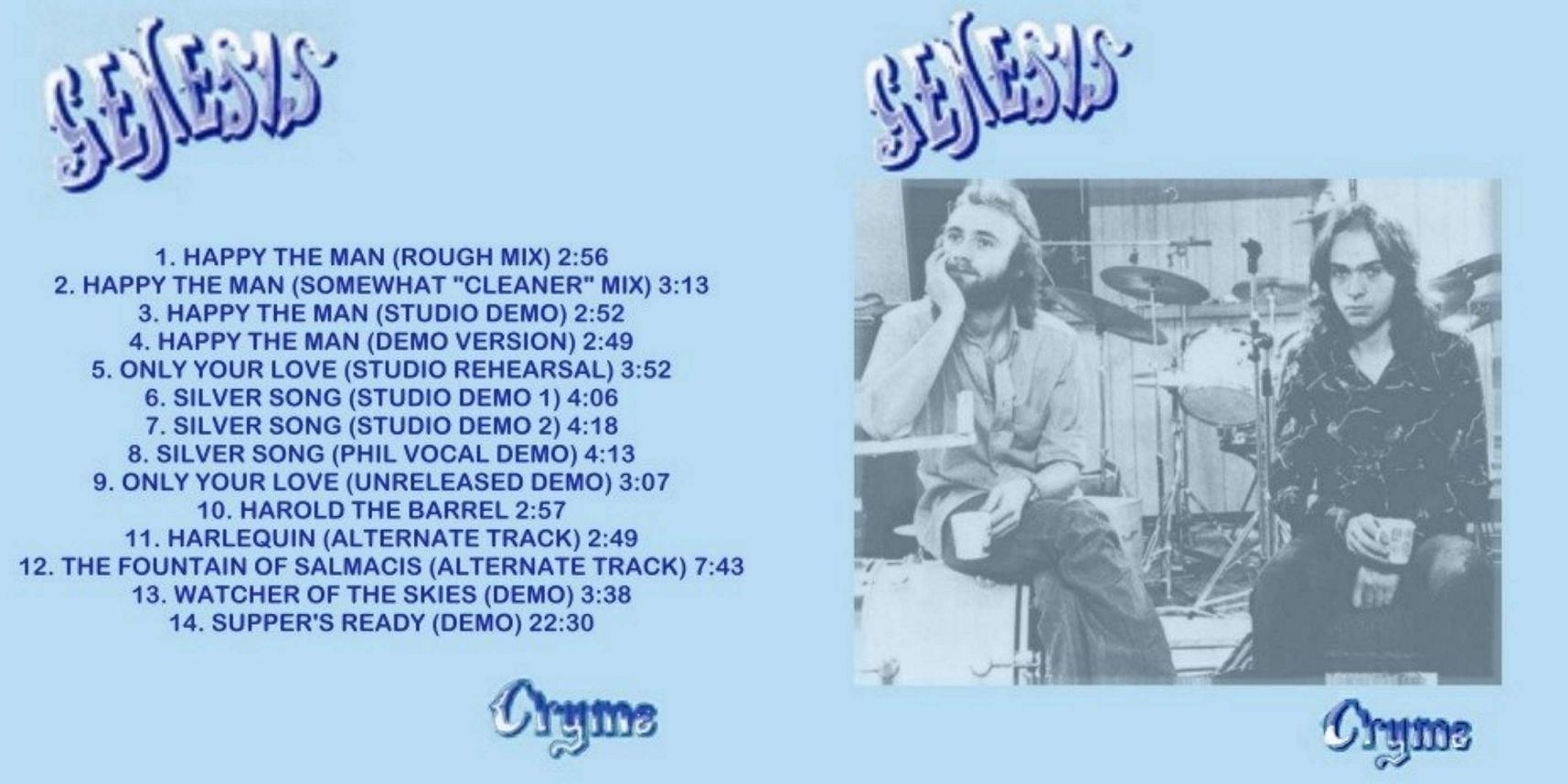 Dos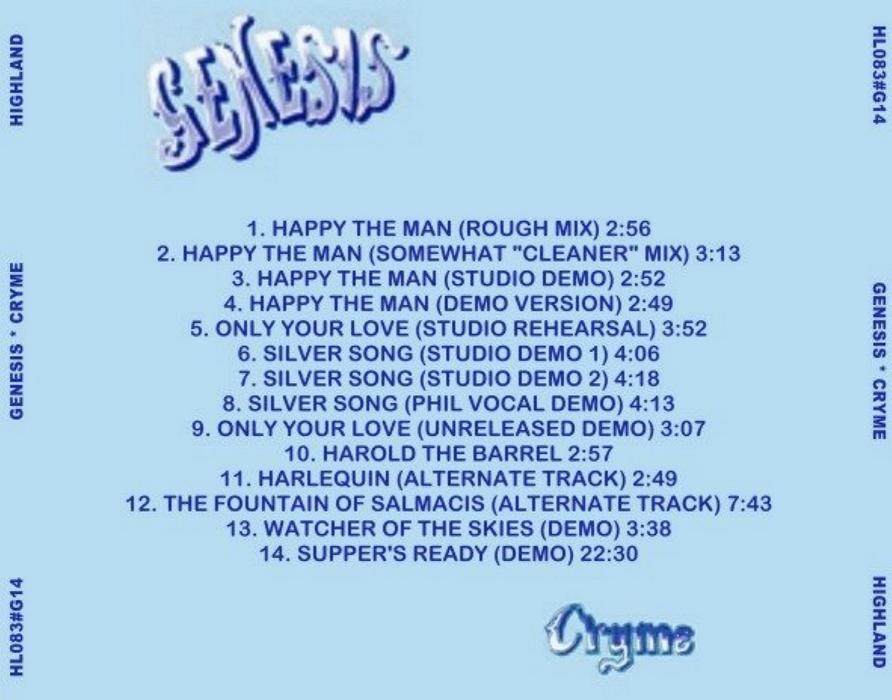 Bootleg n°476