HOGWEED 6 (Heidelberg 1973)

Date : 15/01/1973
Lieu : Stadthalle, Heidelberg, Germany
Label : Hogweed (Hog06)
Support :1 cd
Durée : 52:15 mn
Source : Audience
Qualité sonore : 6/10

Liste des titres :
1. Watcher of the Skies
2. Twilight Alehouse
3. Get 'em Out by Friday
4. The Musical Box
5. The Return of the Giant Hogweed
Commentaire :
Disponible ici (en mp3)* : http://vivalesbootlegs.blogspot.com/2008/10/genesis-stadthalle-heidelberg-73.html

*Assurez-vous que le téléchargement de ces fichiers ne contrevienne pas à la législation en vigueur.
Pochette :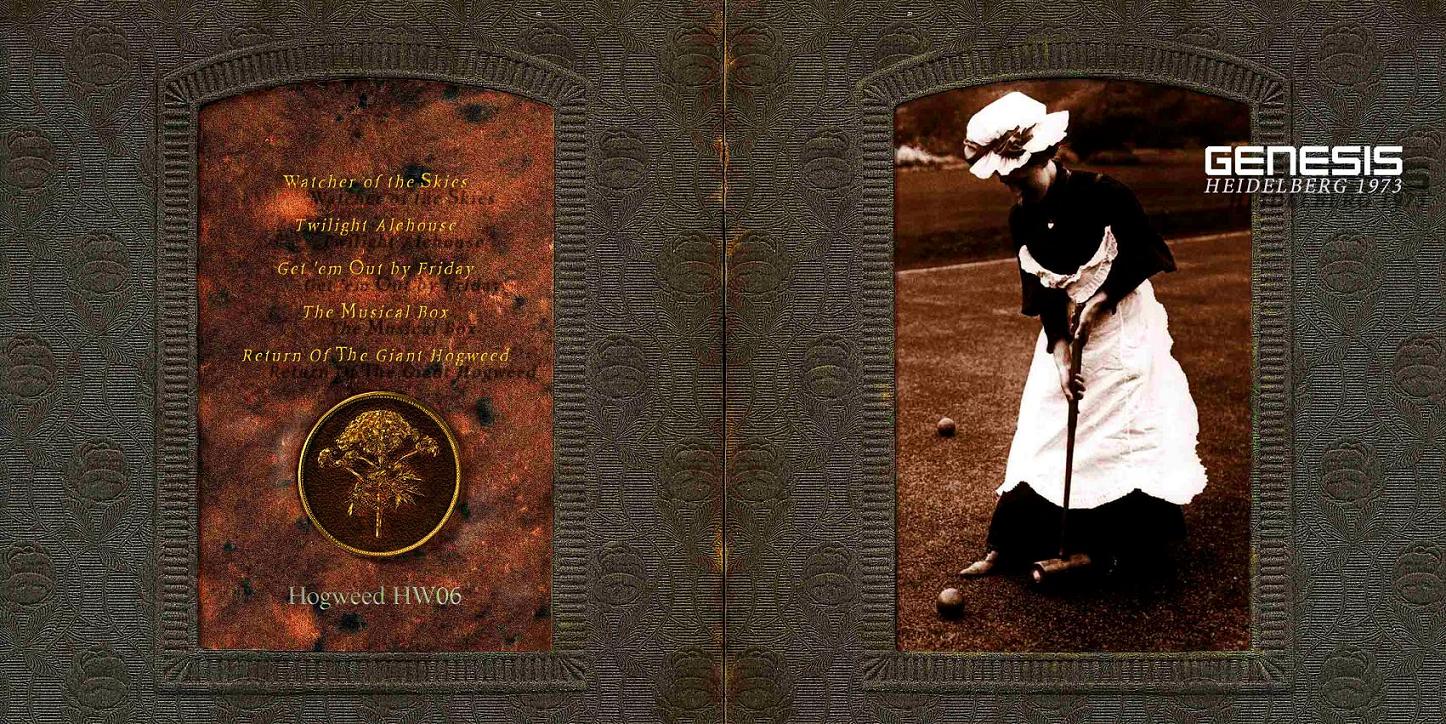 Bootleg n°612