THE SUMMER OF LOVE SESSIONS (At Studio 76 In 1967)

Date : 17, 30, 31/07/1967 et 08/08/1967
Lieu : Studio 76, Broadway, New York
Label : Jungle Records (FREUD CD 067)
Support : 1 cd
Durée : 54:27 mn
Source : Soundboard
Qualité sonore : 9,5/10

Liste des titres :
01. Love(instr.) (8:32)
02. Hush Now (instr.) (5:12)
03. Gloomy Monday (3:33)
04. Happy Birthday (2:22)
05. Ballad of Jimi (2:28)
06. Level (intsr.) (2:53)
07. Love Love (5:15)
08. Get That Feeling (5:20)
09. Future Trip (2:29)
10. No Business (3:19)
11. Odd Ball (instr.) (3:04)
12. Flashing (instr.) (3:46)
13. Day Tripper (3:18)
14. U.F.O. (2:56)
Musiciens :
Backing Band – Curtis Knight & The Squires
Bass – Ed 'Bugs' Gregory, Jimi Hendrix (tracks: 7 to 14)
Drums – Ray Lucas
Guitar – Curtis Knight, Jimi Hendrix (tracks: 1 to 7)
Vocals – Curtis Knight
Commentaires :  Comme énormément d'enregistrements consacrés à Jimi Hendrix, il s'agit de sessions de studio et il s'agit d'un CD publié dans la zone grise, c'est-à-dire ni complètement un bootleg ni vraiment un disque officiel. C'est très souvent le cas avec les bandes de session car, celles-ci n'ayant pas toujours été légalement exploitées, les ayant-droits n'ont pas toujours pensé à les protéger. Cela a changé depuis quelques années avec les vautours qui font office d'ayant-droits d'Hendrix et qui ont entrepris de récupérer la moindre note enregistrée par leur illustre aïeul afin de la monétiser, comme on dit aujourd'hui.
Concernant le contexte de ces enregistrements, voici quelques notes en anglais trouvées sur Internet :
« Studio sessions from July-August 1967 in NYC, shortly after the Monterey Festival had shot Jimi to fame. Jimi plays his distinctive style with the new invention, the wah wah effect, and 8-string bass, together with his old mentor Curtis Knight. »
Disponible ici en flac* : sur demande / on request

Ou bien ici en mp3*: http://bootleg-addiction-forever.blogspot.fr/2016/12/jimi-hendrix-summer-of-love-sessions.html
*Assurez-vous que le téléchargement de ces fichiers ne contrevienne pas à la législation en vigueur.  
Pochette :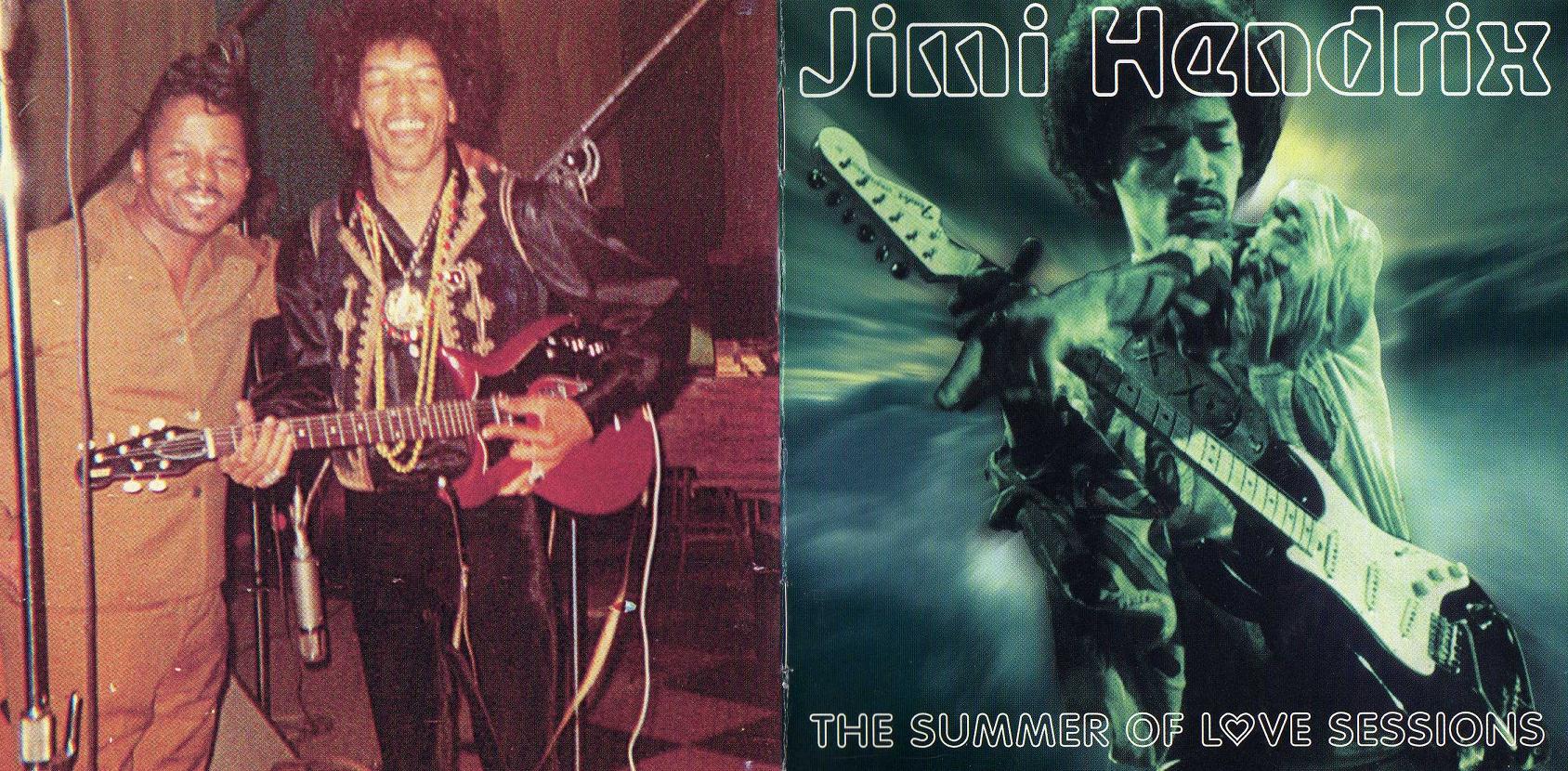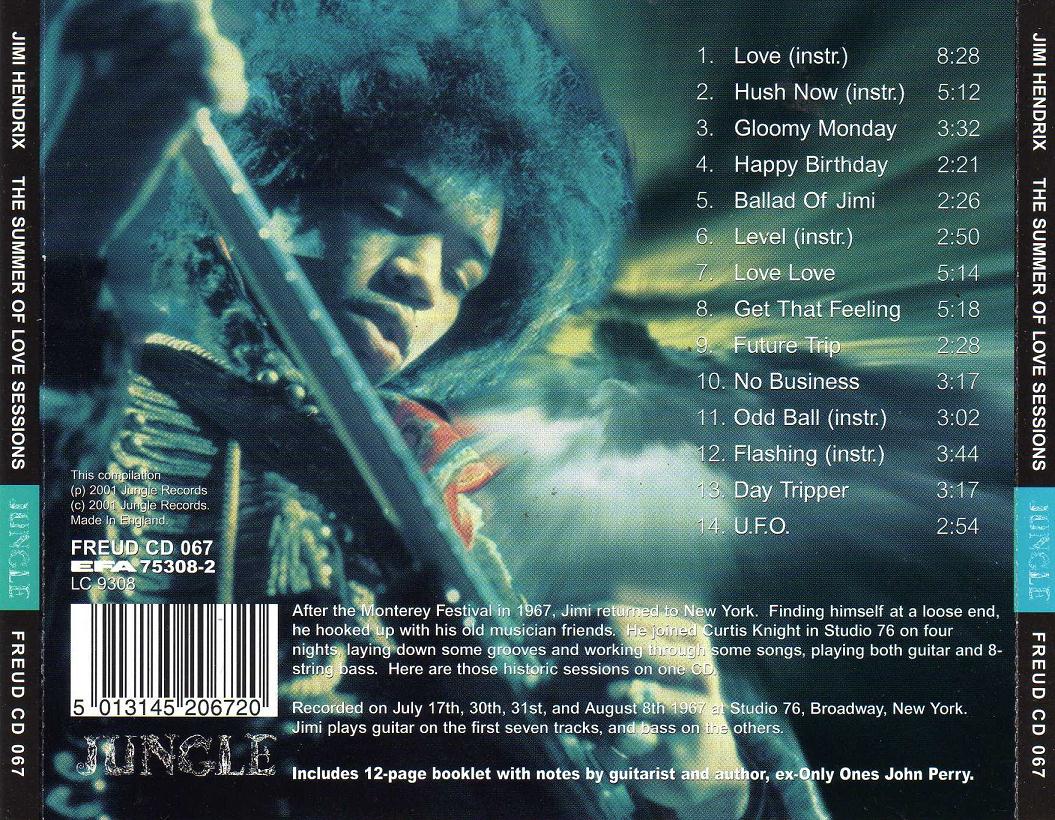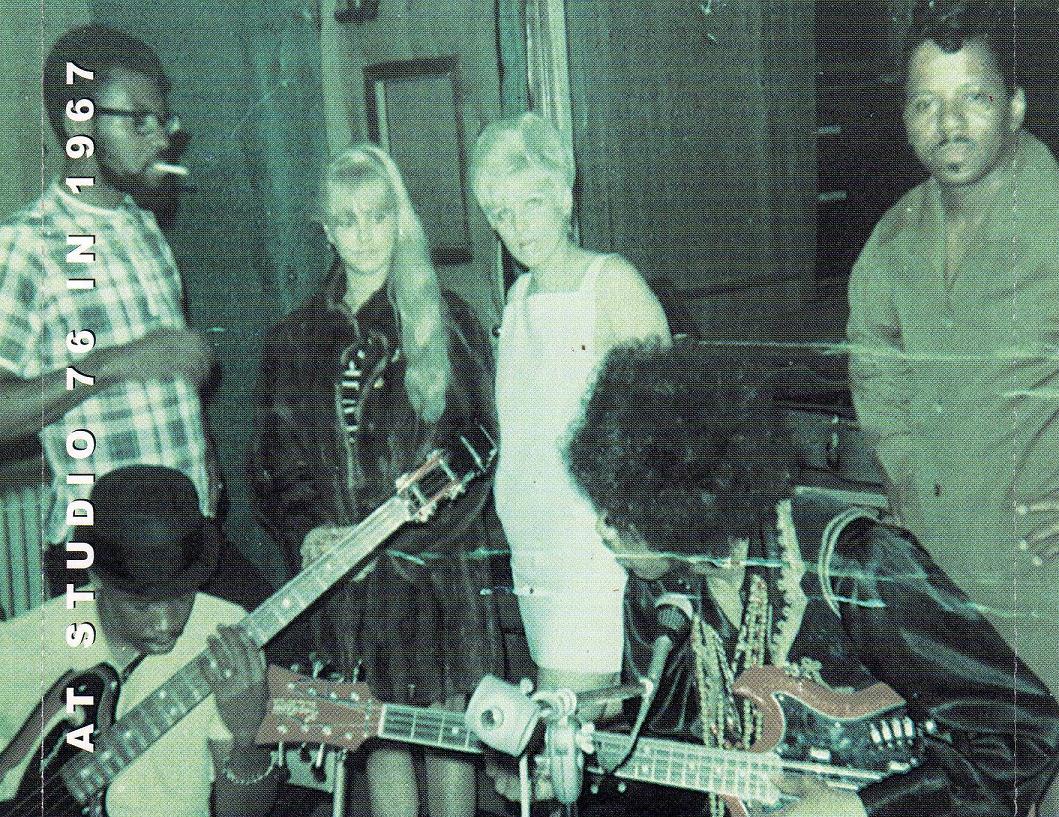 Bootleg n°2164