ATLANTA 1995

Date : 01/03/1995
Lieu : The Omni, Atlanta, Georgia, USA
Label : inconnu
Support : 2 cd
Durée : 126:52 mn
Source : Soundboard + FM
Qualité sonore : 9/10

Liste des titres :
CD1 (67:03)
01-Wanton Song (5:19)
02-Celebration Day (3:07)
03-Thank You (7:35)
04-Dancing Days (4:28)
05-Shake My Tree (8:19)
06-Lullaby (6:48)
07-No Quarter (4:58)
08-Wonderful One (5:42)
09-Gallow's Pole (6:22)
10-Hurdy Gurdy solo (3:44)
11-Nobody's Fault But Mine (3:55)
12-Song Remains the Same (6:46)
CD2 (59:49)
01-Since I've Been Loving You (9:18)
02-Friends (5:31)
03-Calling To You (13:10)
04-Four Sticks (5:53)
05-In the Evening (7:12)
06-Black Dog (5:45)
07-Kashmir (13:00)
Commentaire : Existe dans diverses versions (y compris en DVD) et avec diverses pochettes. Cette version semble la plus complète mais je n'ai pas trouvé de pochette qui colle parfaitement avec le contenu. Tant pis!
A partir de « Calling you », sur le disque 2, la qualité du son est moins bonne, comme si la fin du concert était tirée d'une source différente.
Disponible ici* :  http://www.guitars101.com/forums/f145/robert-plant-jimmy-page-1995-03-01-atlanta-ga-fm-flac-472706.html
*Assurez-vous que le téléchargement de ces fichiers ne contrevienne pas à la législation en vigueur.
Pochette :
version 1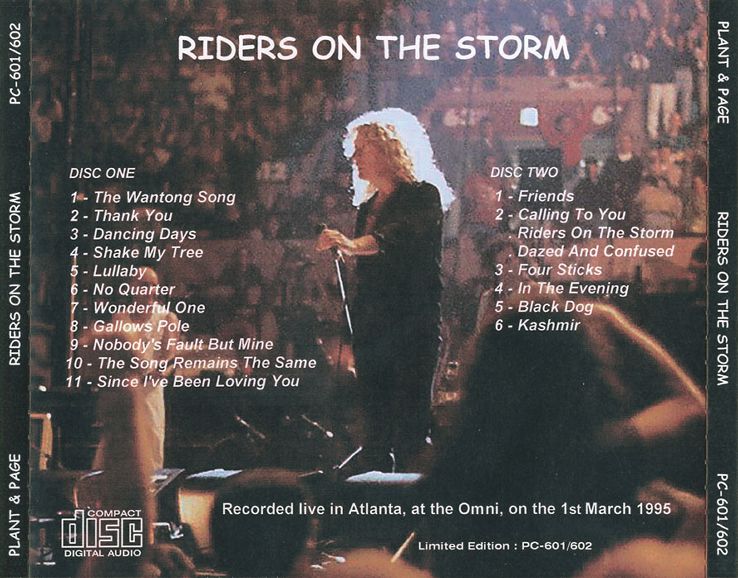 version 2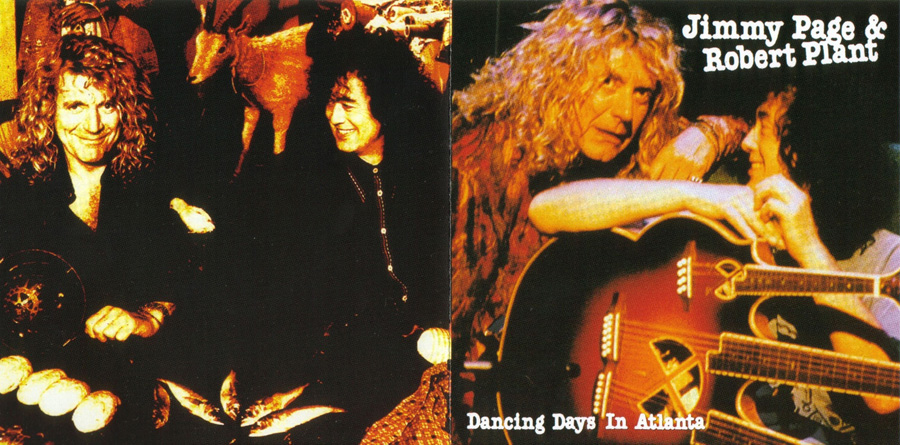 Bootleg n°3311