ONE MORE FOR THE ROAD

Date : 19/09/1970
Lieu : Madison square garden, New York
Label : Darthdisc (Ref. : DD 010/11)
Support : 2 cd
Durée : 144:35 mn
Source : Audience
Qualité sonore : 7/10

Liste des titres :
CD 1 – 70:28
1. Introduction (1:07)
2. Immigrant Song (3:07)
3. Heartbreaker (6:44)
4. Dazed and Confused (16:30)
5. Bring It On Home (11:45)
6. That's The Way (6:40)
7. Bron-Yr-Aur (2:49)
8. Since I've Been Loving You (7:29)
9. Organ Solo (6:51)
10. Thank You (7:26)
CD 2 – 74:07
1. What Is and What Should Never Be (4:46)
2. Moby Dick (11:58)
3. Whole Lotta Love (23:58)
4. Out On The Tiles (3:12)
5. Communication Breakdown (8:24)
6. Girl Can't Help It / Twenty Flight Rock (5:31)
7. How Many More Times (16 :18)
Commentaire : Bon, personnellement je trouve que Patrice Justin s'enflamme un peu, surtout en ce qui concerne la qualité sonore, qui n'est franchement pas top, mais je vous laisse juge. Voici ce qu'il en dit:
« C'est une des découvertes les plus intéressantes de ces dernières années, le taper avait la bande chez lui depuis 33 ans, s'est réveillé et a décidé de la distribuer par le biais des cercles d'échanges. Et c'est un show fabuleux avec un groupe au top, un Plant très bavard et drôle, un Page incisif (sauf sur « Bron-Y-Aur » qu'il foire un peu), eh oui, « Bron-Y-Aur », vous avez bien lu, ce concert est truffé d'inédits. Dans « Communication Breakdown », le groupe improvise la première version live connue de « Gallows Pole ». En résumé, c'est un concert magistral avec un son très agréable, il dispute avec « Blueberry Hill » le titre de meilleur boot de l'année 1970 qui est elle-même un grand cru, vous savez ce qui vous reste à faire : c'est un must à avoir !!! »
(Patrice JUSTIN)
Sinon, ce concert a lieu le lendemain de la mort de Jimi Hendrix. Plant lui rend hommage.
Ma version est disponible* : sur demande
La version « Funeral for a friend » disponible ici* : http://www.guitars101.com/forums/f145/led-zeppelin-1970-09-19-new-york-city-ny-aud-flac-151155.html#post1050786

*Assurez-vous que le téléchargement de ces fichiers ne contrevienne pas à la législation en vigueur.  
Pochette :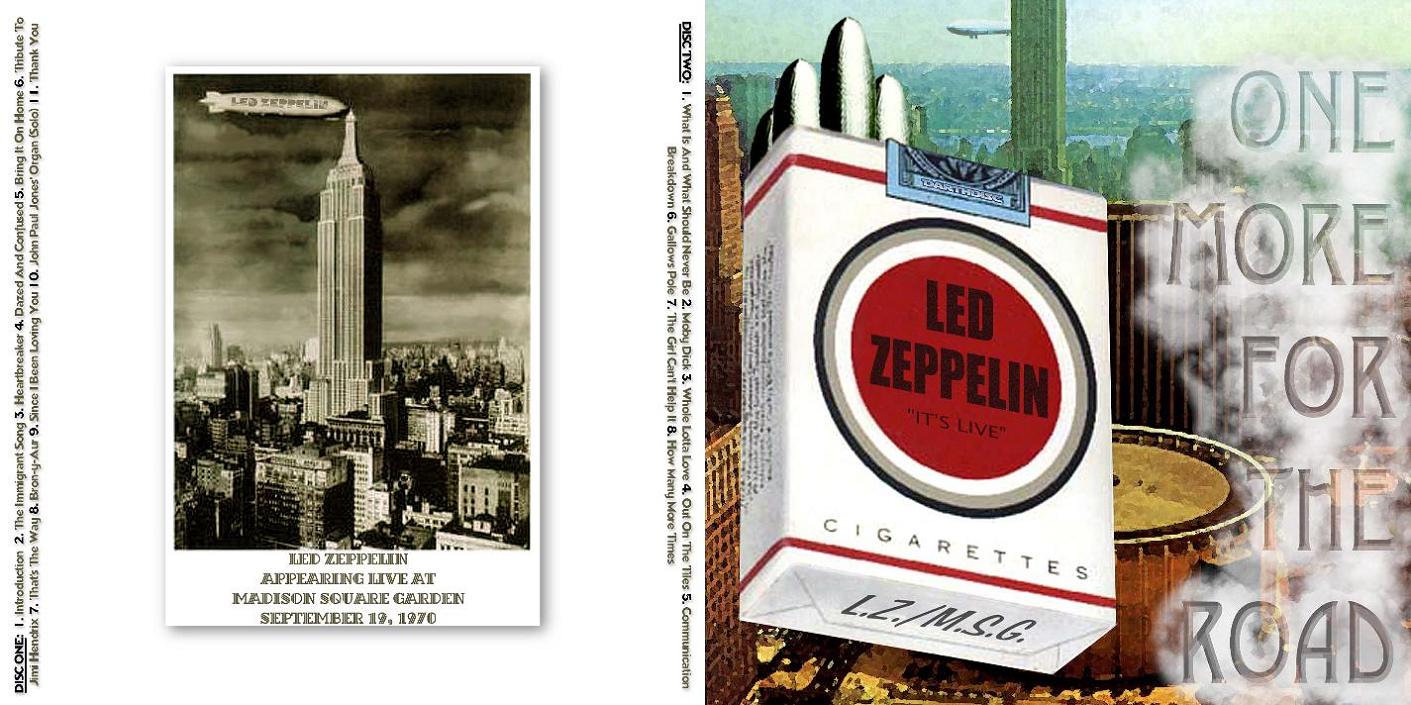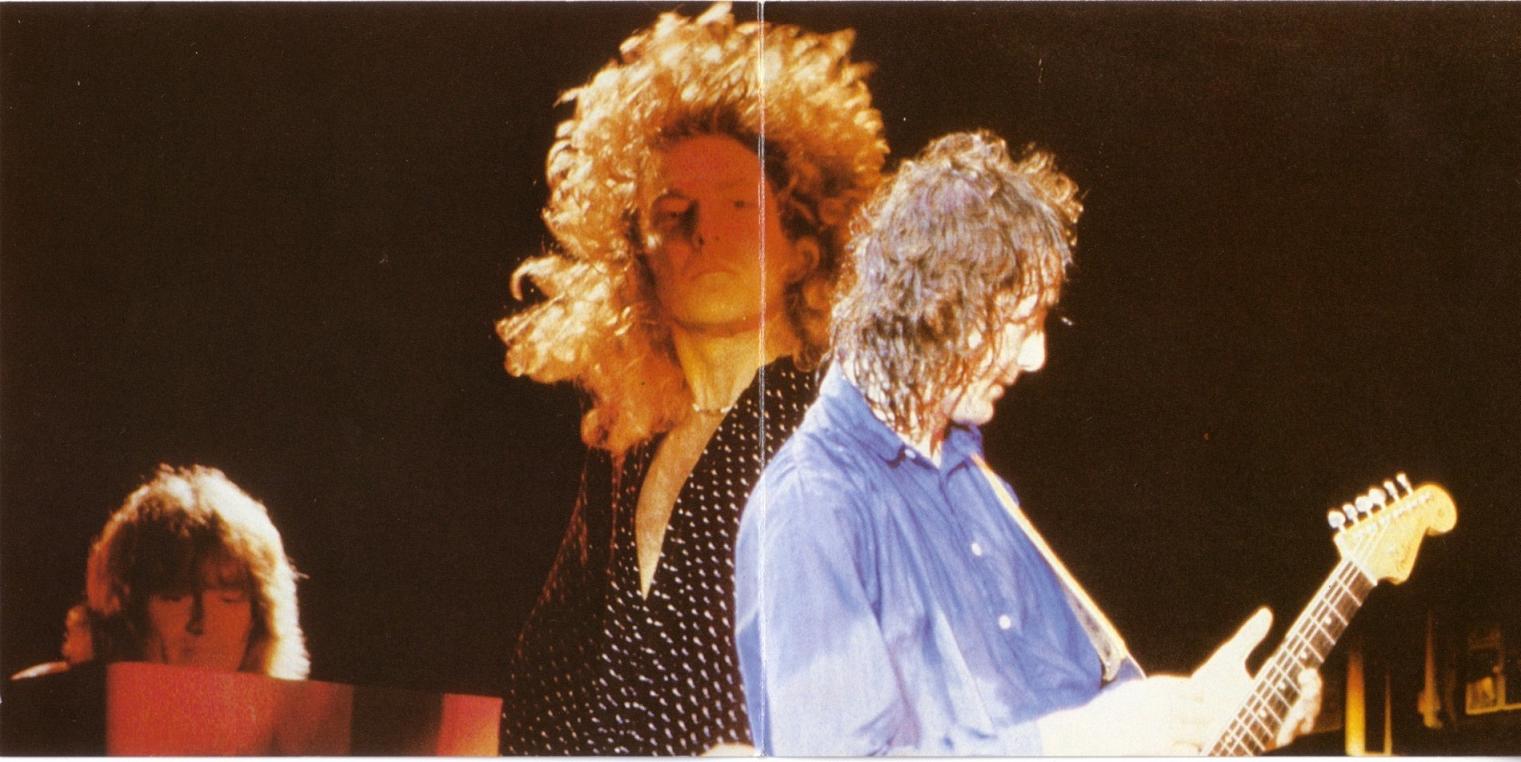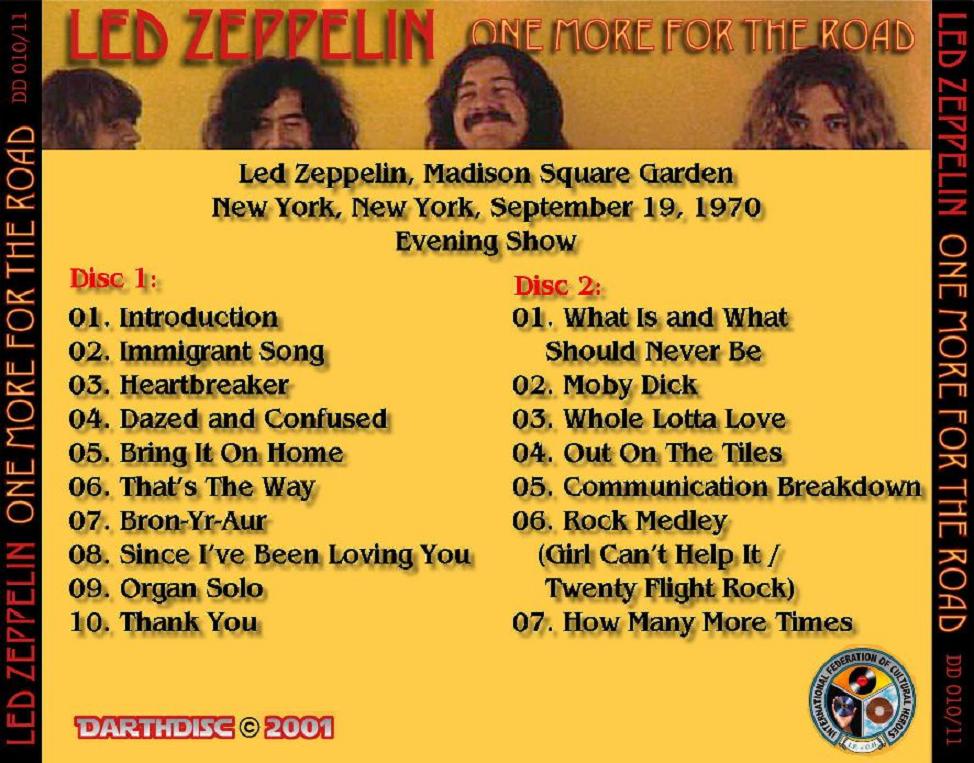 Bootleg n°2579