STAIRWAY TO HEAVEN

Date : 01/04/1971
Lieu : Paris Theatre, Londres
Label : Living Legend Records (Ref. : LLRCD 083)
Support : 1 cd (Original Silver disc)
Durée : 71:47 mn
Source : Soundboard
Qualité sonore : 9/10

Liste des titres :
1. Immigrant song (3.16)
2. Heartbreaker (5.05)
3. Since I've been loving you (7.01)
4. Black dog (5.16)
5. Dazed and confused (16.17)
6. Stairway to heaven (8.42)
7. Goin' to California (4.01)
8. That's the way (5.32)
9. What is & what should never be (4.20)
10. Thank you (6.19)
11. Communication breakdown (5.28)

Commentaire : Concert enregistré pour la BBC. Excellent son et version de Dazd and Confused d'autant plus formidable qu'elle n'est pas trop hypertrophiée, ne dépassant qu'à peine les seize minutes alors que sur les concerts de 1973, elle finit par dépasser la demi-heure. A noter : la date indiquée sur la pochette est fausse.
Version directement enregistrée lors d'une rediffusion du concert par la radio suédoise* : http://www.guitars101.com/forums/f145/led-zeppelin-1971-04-01-london-uk-fm-flac-209757.html#post1277825

*Assurez-vous que le téléchargement de ces fichiers ne contrevienne pas à la législation en vigueur.  
Pochette :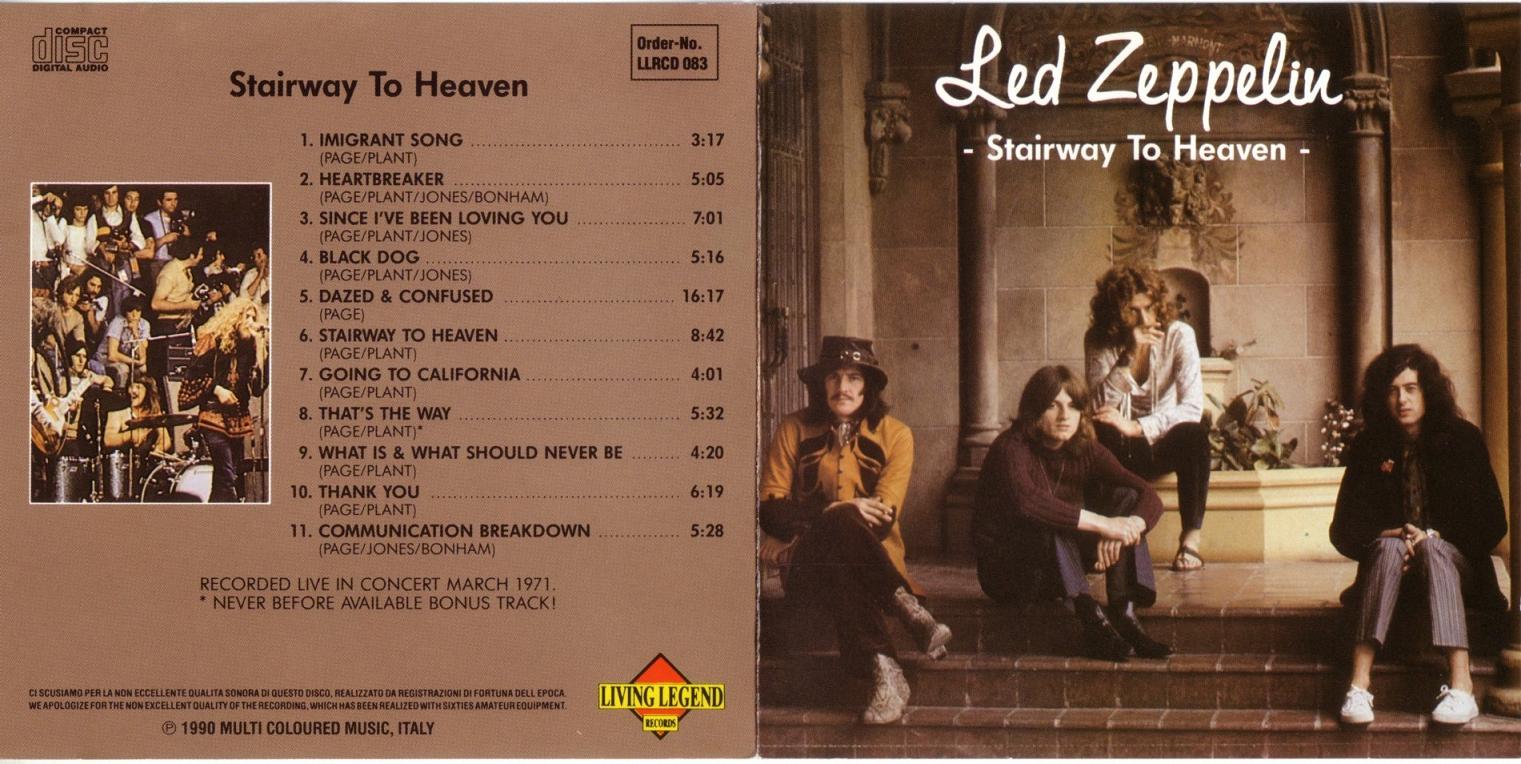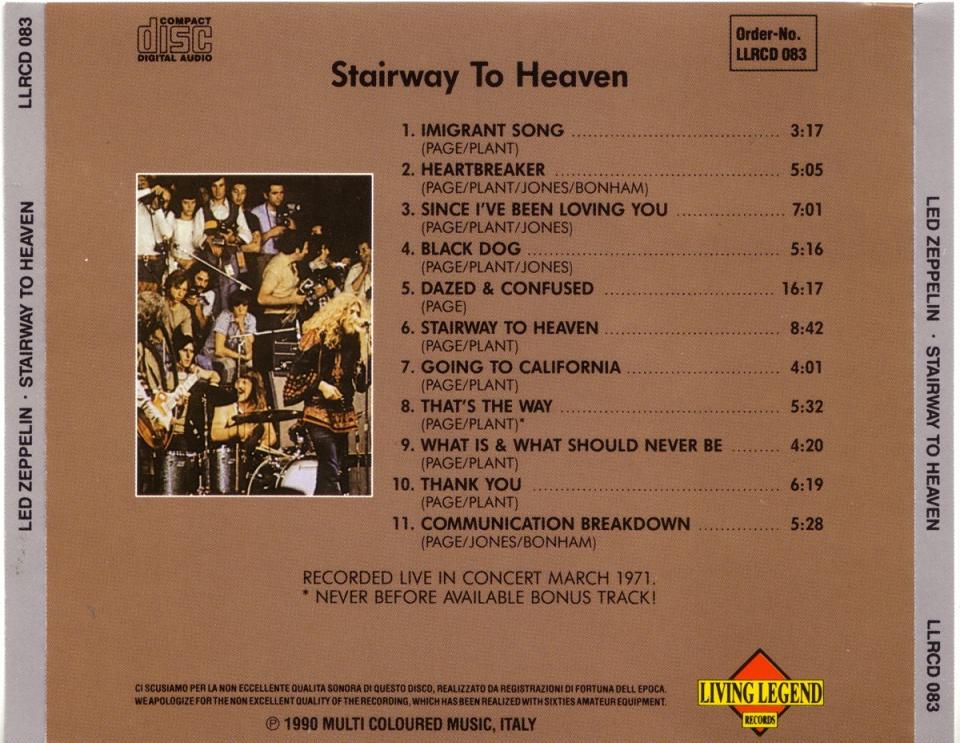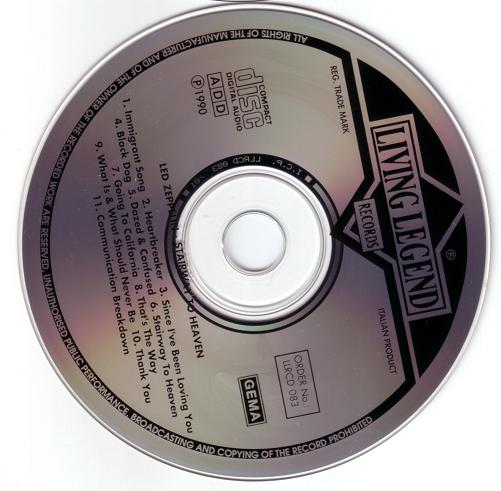 Bootleg n°2642