GOTHENBURG 2015

Date : 08/04/2015
Lieu : Lisebergshallen, Gothenburg, Sweden
Taper: Jontebus
Label : Ace Bootlegs Production
Support : 2 cd
Durée : 110:43 mn
Source : audience
Qualité sonore : 9/10

Liste des titres :
CD1 – 45:59
01. Intro (1:29)
02. Frankenstein (4:59)
03. American woman (6:27)
04. It ain't over 'til it's over (4:36)
05. Dancin' til dawn (8:39)
06. Sister (11:45)
07. Believe (8:04)
CD2 – 64:44
01. Always on the run (with solos) (22:15)
02. Band introductions (3:35)
03. I belong to you (4:44)
04. Let love rule (with extended jam) (18:57)
05. Fly away (6:28)
06. Are you gonna go my way (8:45)
Commentaire : je publie celui laissé par Jontebus, auteur de l'enregistrement.

« 3 years since Lenny played in Gothenburg the last time, that year outdoors at the Liseberg amusement park with a crowd of 100s of thousands. This time he played indoors at the same park, with a smaller crowd. Intimate as he stated himself. The crowd was very enthusiastic though and made him feel more than welcome! Great show, but in my opinion, waaaay to much solos and jams. The show was 45 minutes late since Lenny had problems with his voice (nothing we could hear at the show). At the end of the show I had to move closer to the exit to get out as soon at it was over since I was worried I'd get a parking ticket. This is why the sound changes the last 4-5 minutes of the recording. I'm very pleased with the recording though and I can't see why any of you downloaders shouldn't be the same.
Remember: 110 minutes of a great show with Lenny Kravitz, is equal amount of time of total silence for me
ENJOY! »
Disponible ici * :  https://1fichier.com/?11jlrzqn8j
*Assurez-vous que le téléchargement de ces fichiers ne contrevienne pas à la législation en vigueur.
Pochette :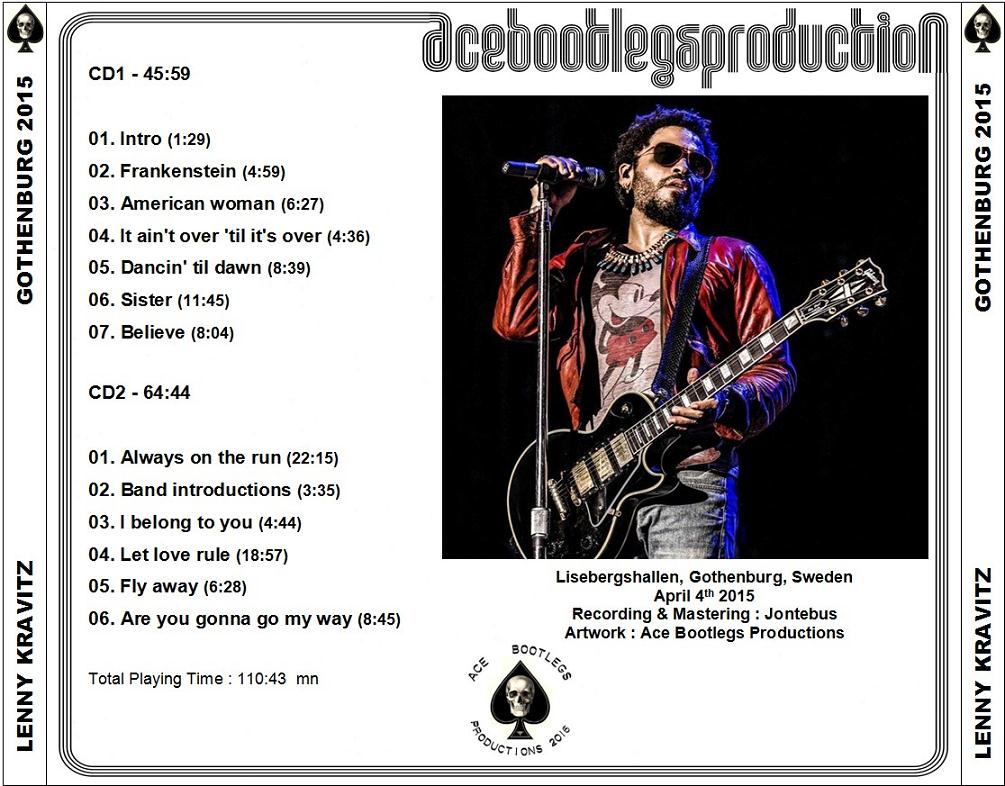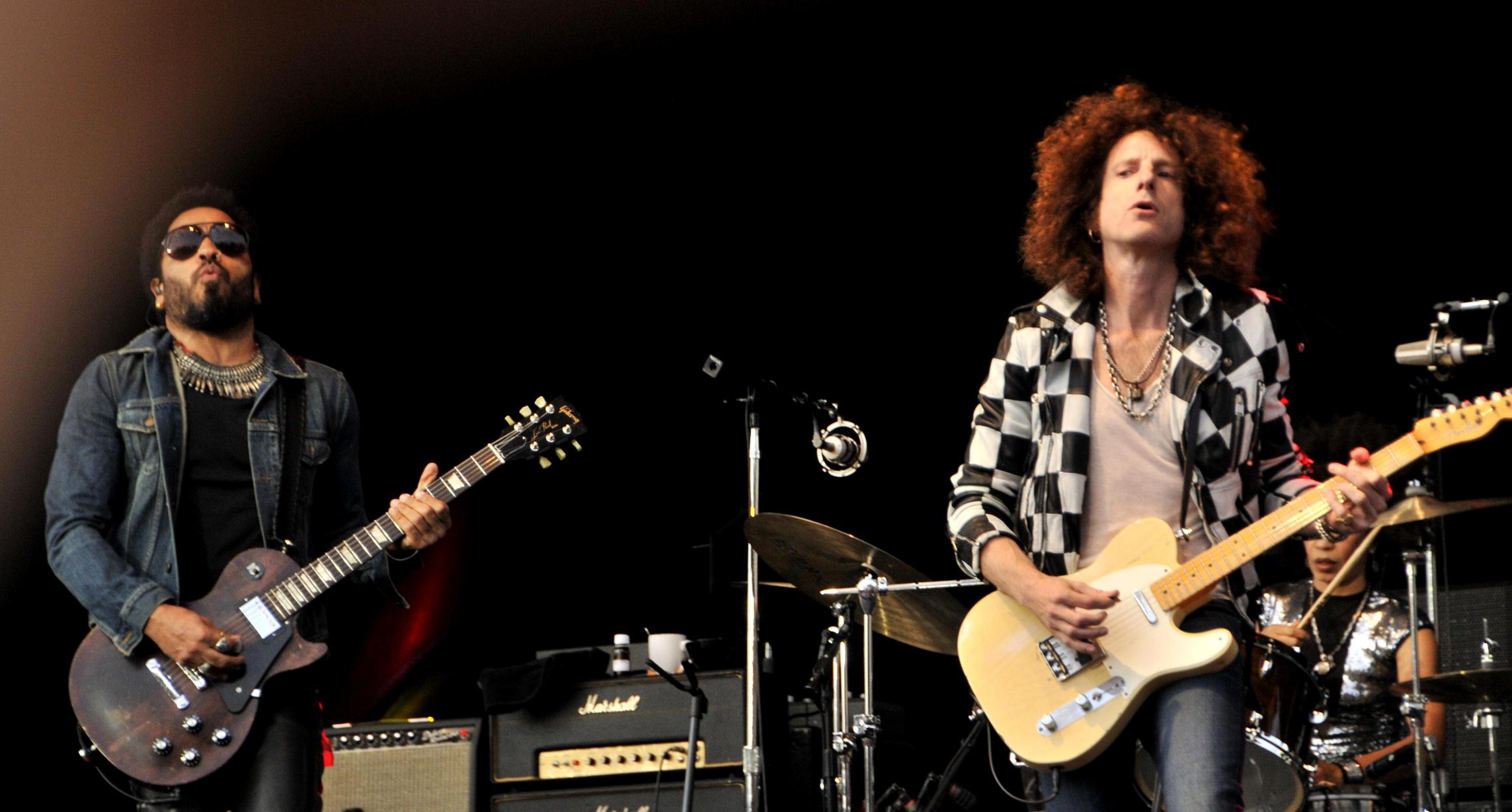 Bootleg n°2515