Envoi de Yann A.

CULLY JAZZ FESTIVAL

Date : 24/03/1999
Lieu : Cully Jazz Festival, Lavaux, Suisse
Label : SwissBird, SimplexSimplicissimus & superMAX
Support : 1 cd
Durée : 54:01 mn
Source : Soundboard
Qualité sonore : 10/10

Liste des titres :
01. Pass The Peas (05:28)
02. Ooh Ya/Booty Booty (10:18)
03. Love Me Tender (02:14)
04. Shake Everything You've Got (25:14)
05. House Party (10:44)
Musiciens :
Maceo Parker: saxophone, vocals
Ron Tooley: trumpet
Greg Boyer: trombone
Corey Parker: vocals
Bruno Speight: guitar
Jon Ozment: organ
Rodney Curtis: bass
Jerome Thomas: drums
Charles Sherrell: vocals
Commentaire : 
Disponible / available (en flac) : ici / here*
*Eviter de télécharger avec Firefox, qui semble avoir des problèmes de compatibilité avec le cloud 1fichier.com
For a reason of compatibility, use this link with Google chrome or any other browser than Firefox.
Pochette :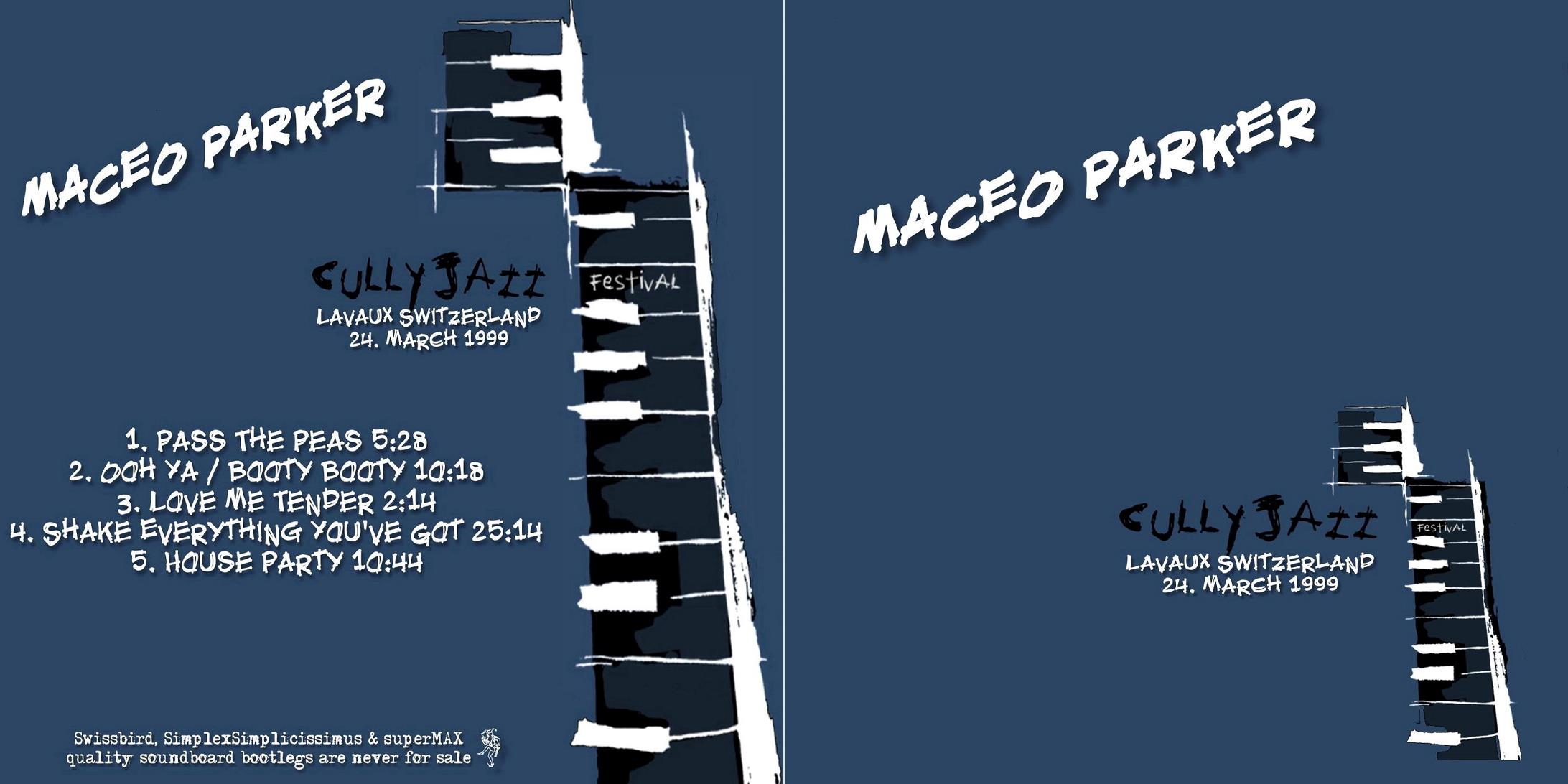 Bootleg n°3982