CLIFF'S LAST SHOW /
TODAY'S HERO TOMORROWS LOST

Date : 26/09/1986
Lieu : Solnahallen, Stockholm, Suède
Label : Inconnu
Support : 1 cd
Durée : 67:48 mn
Source : audience
Qualité sonore : 6/10 à 7/10

Liste des titres :
Battery
Master of Puppets
For Whom the Bell Tolls
Welcome Home (Sanitarium)
Ride the Lightnig
Cliff Burton's Last Solo
Whiplash
The Thing That Should Not Be
Fade to Black
Seek and Destroy
Creeping Death
The Four Horsemen
Blitzkrieg

Commentaire : Cliff Burton est mort le lendemain de ce concert.
« Lors de la partie européenne du « Damage Inc. Tour » à l'appui de l'album Master of Puppets, le groupe s'était plaint des cabines de couchage de leur bus de tournée qui étaient insatisfaisantes et peu confortables. Pour décider qui allait prendre les meilleures couchettes, Kirk Hammett et Burton l'ont joué aux cartes. Dans la soirée du 26 septembre 1986, Burton a remporté le match avec un as de pique, obtenant ainsi le premier choix des lits superposés et lança alors à Hammett « Je veux ta couchette ! » Hammett a répondu : « Très bien, tu peux prendre ma couchette, je vais dormir à l'avant, elle est probablement mieux là-bas de toute façon ». Burton dormait, peu avant 7 heures le 27 septembre, lorsque, selon le chauffeur, le bus a dérapé sur la route (la E4, à environ 20 km au nord de Ljungby), et s'est renversé dans l'herbe. Burton a été projeté par la fenêtre du bus, et ce dernier s'est écrase sur lui. Les secours ont essayé de le sauver et ont réussi à soulever le bus un peu à l'aide d'une grue. Mais, avant d'avoir pu le récupérer, le poids du bus est devenu trop important pour la grue et s'est écrasé de nouveau sur le sol. Le lieu de l'accident est situé dans la municipalité de Ljungby, près de Dörarp dans les régions rurales au sud de la Suède. » (http://fr.wikipedia.org/wiki/Cliff_Burton#Mort)
Disponible ici* : http://www.guitars101.com/forums/f145/metallica-1986-09-26-stockholm-swe-aud-flac-cliffs-last-show-153031.html#post1059435

ou bien ici en mp3* : http://www.filefactory.com/file/b402487/n/86LiveStockholmCliffmetallLastshow.rar

*Assurez-vous que le téléchargement de ces fichiers ne contrevienne pas à la législation en vigueur.
Pochette (version 1) :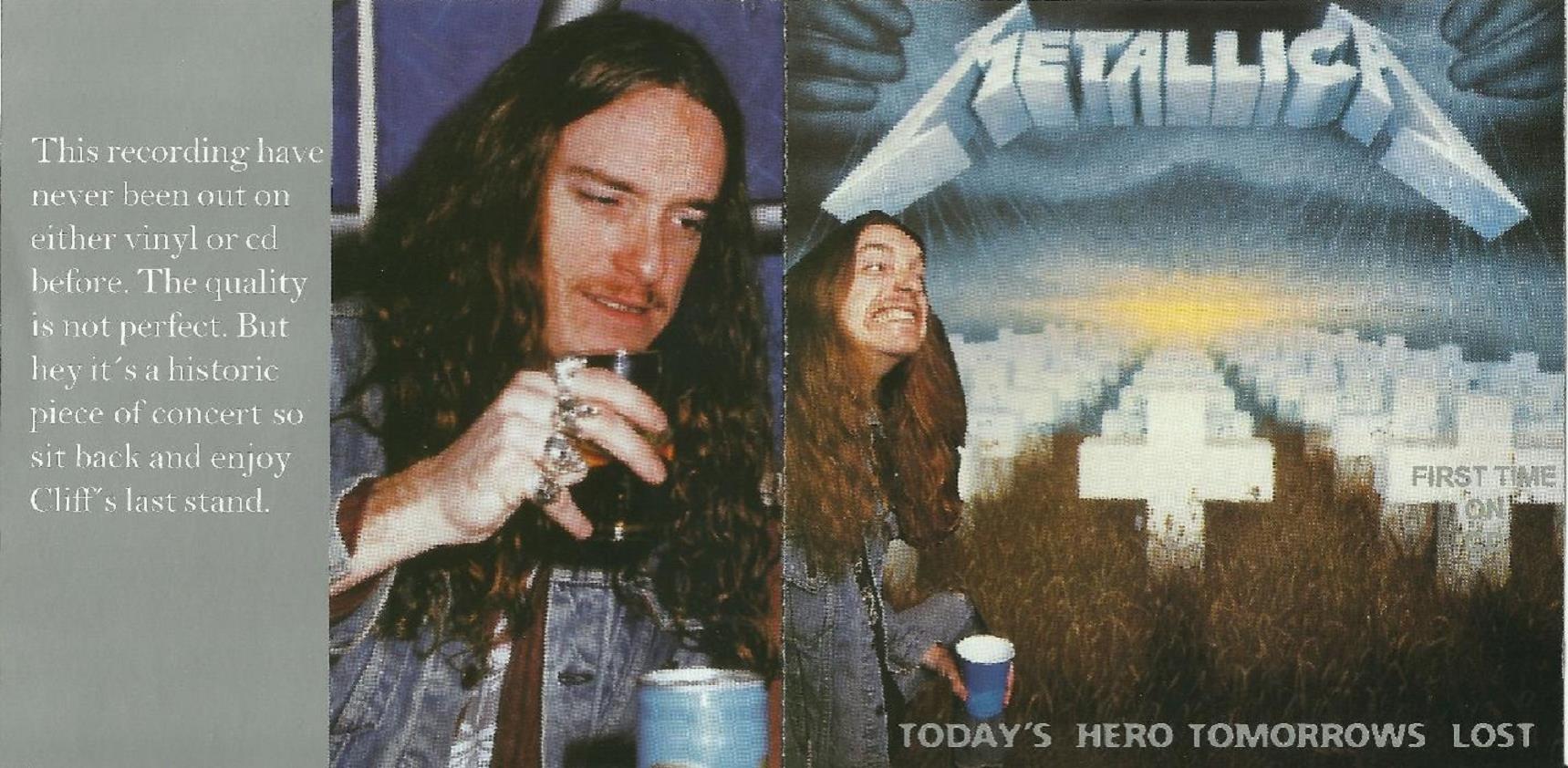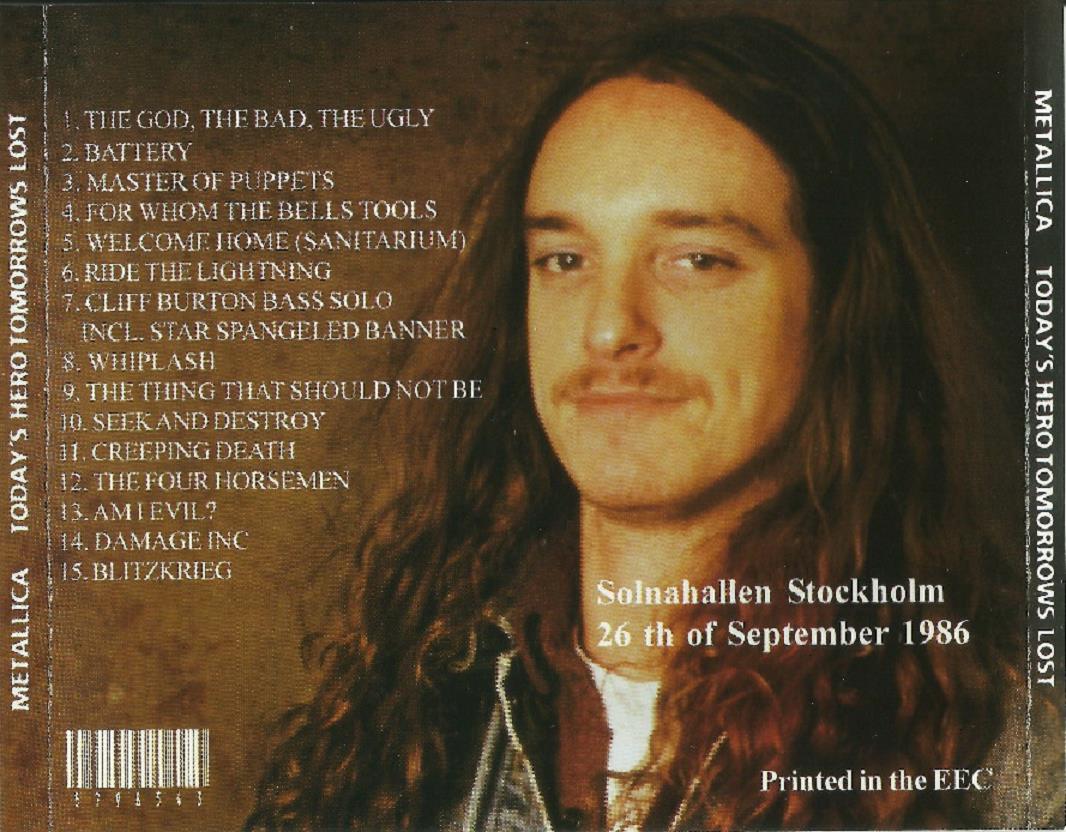 Pochette (version 2) :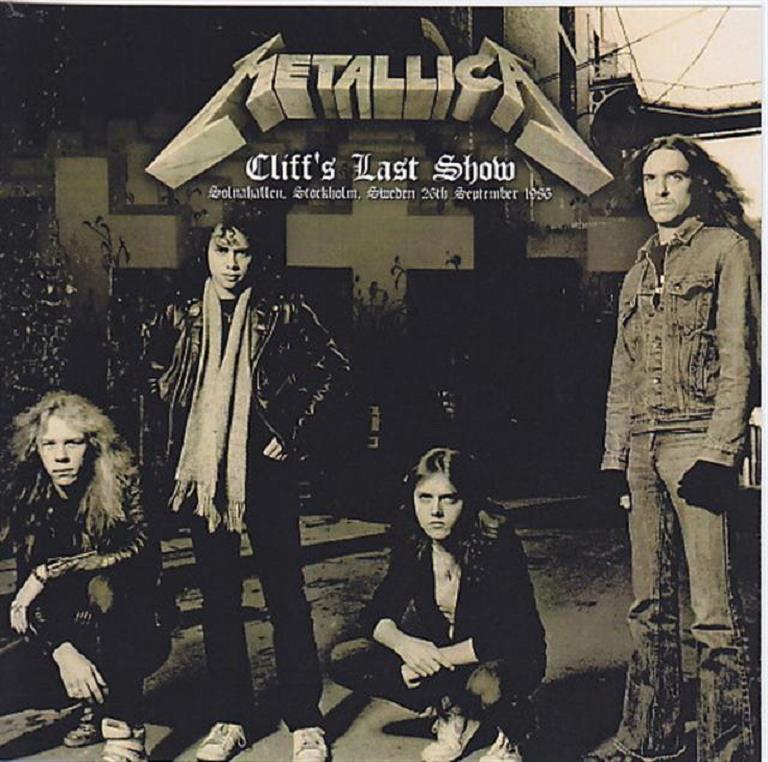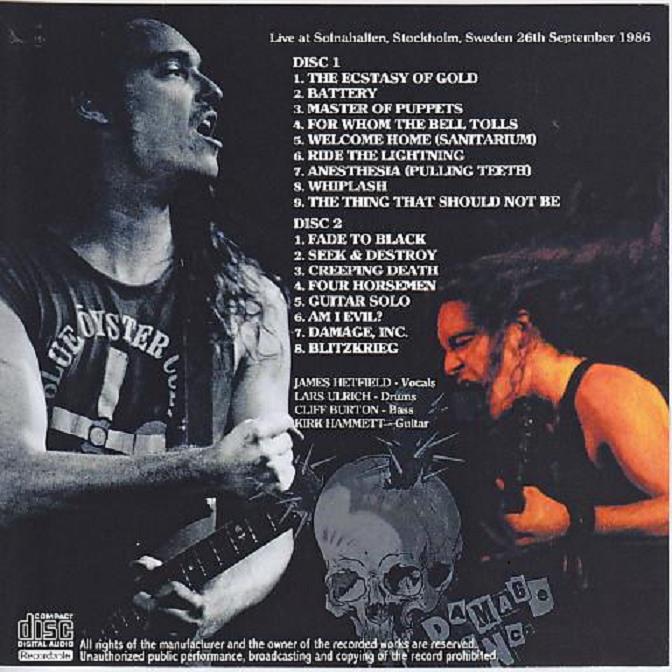 Bootleg n°1684