NO LIFE 'TILL POWER

Date : 1982-1983
Lieu : Divers (voir détails dans les commentaires)
Label : Snake Records (Ref. : Set 1014)
Support : 1 CD
Durée : 44:39 mn
Source : Soundboard
Qualité sonore : 8/10 à 9/10
Liste des titres :
01. Hit The Lights (4:12)
02. The Mechanix (4:21)
03. Motorbreath (3:12)
04. Seek And Destroy (4:46)
05. Metal Militia (5:04)
06. Jump In The Fire (3:42)
07. Phantom Lord (3:27)
08. Hit The Lights (4:13)
09. The Mechanix (4:39)
10. Motorbreath / Jump In The Fire (7:03)
Titres 1 à 6 : « No Life 'Til Leather »-Demos
Titres 7 à 10 : « Power-Metal »-Demos
Commentaire : Les six premiers titres ont été enregistrés le 6 juillet 1982 avec Ron McGovney à la basse, James Hetfield au chant et à la guitare rythmique, Dave Mustaine à la guitare solo et Lars Ulrich à la batterie. Il s'agit de la troisième demo réalisée par Metallica. Son titre provient des premières lignes des paroles de la chanson « Hit the lights ». Elle comprenait normalement un septième morceau, « Phantom Lord », qui n'est pas inclu sur ce bootleg pour une raison inconnue de moi mais qu'on peut trouver sur le bootleg « In for the kill ». Ces demos ont abondamment circulé y compris sous le forme de CD de contrefaçon – c'est-à-dire – illégaux mais se faisant passer pour légaux et parvenant ainsi à être vendus dans des grands magasins ayant pignon sur rue. Une des versions les plus connues a circulé sous le titre « Metallica: Bay Area Thrashers » et était présentée comme un enregistrement live, avec des faux applaudissement qui avaient été rajoutés.
Les quatre titres suivants proviennent de la seconde demo réalisée par Metallica (donc antérieure de trois mois aux « No Life 'Til Leather » Demos . Le groupe a décidé, sur celle-ci, de ne mettre que des morceaux originaux : « Hit the Lights », « The Mechanix » (titre initial de « The Four Horsemen »), « Jump in the Fire » et « Motorbreath ». La démo est destinée à assurer la promotion du groupe auprès des clubs de Los Angeles.
Wikipédia nous apprend que « la démo est nommée Power Metal à cause d'une bourde de McGovney : « C'est une drôle d'histoire. Je devais faire imprimer des cartes de visite avec le nom du groupe pour qu'on les envoie à des responsables de club avec notre démo. La carte devait juste comporter le logo de Metallica et notre numéro de téléphone. Mais j'ai trouvé que ça avait l'air trop quelconque, alors j'ai décidé de rajouter quelque chose sous le logo. Je voulais pas mettre 'hard rock' ni 'heavy metal', alors j'ai eu idée de mettre 'power metal'. Je trouvais que ça sonnait bien. Pour autant que je sache, aucun groupe n'avait employé cette expression avant nous. » McGovney les montre alors à Ulrich qui pique une crise : « J'ai apporté les cartes au groupe mais Lars a piqué une crise en les voyant. Il était vraiment furieux. 'Qu'est ce que t'as fait ?', il m'a démandé. 'Putain, mais c'est quoi ce Power Metal ? J'arrive pas à croire que t'aies fait un truc aussi con ! On peut pas utiliser ces cartes avec ça dessus !' C'est donc à cause de cela que la démo fut surnommée Power Metal. » »
Disponible ici* :  http://www.guitars101.com/forums/f145/metallica-1982-no-life-til-power-stu-flac-227425.html
*Assurez-vous que le téléchargement de ces fichiers ne contrevienne pas à la législation en vigueur.
Pochette: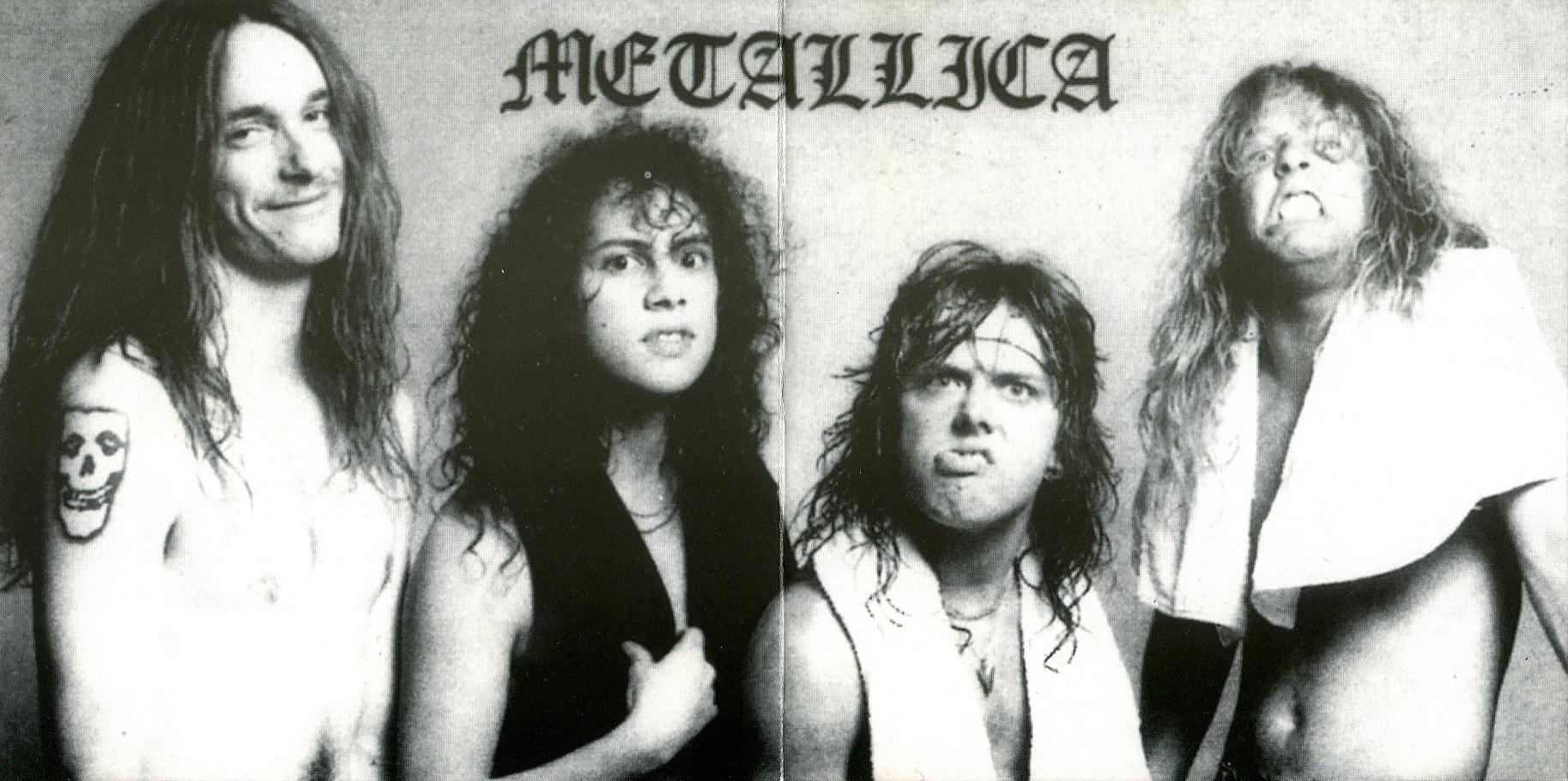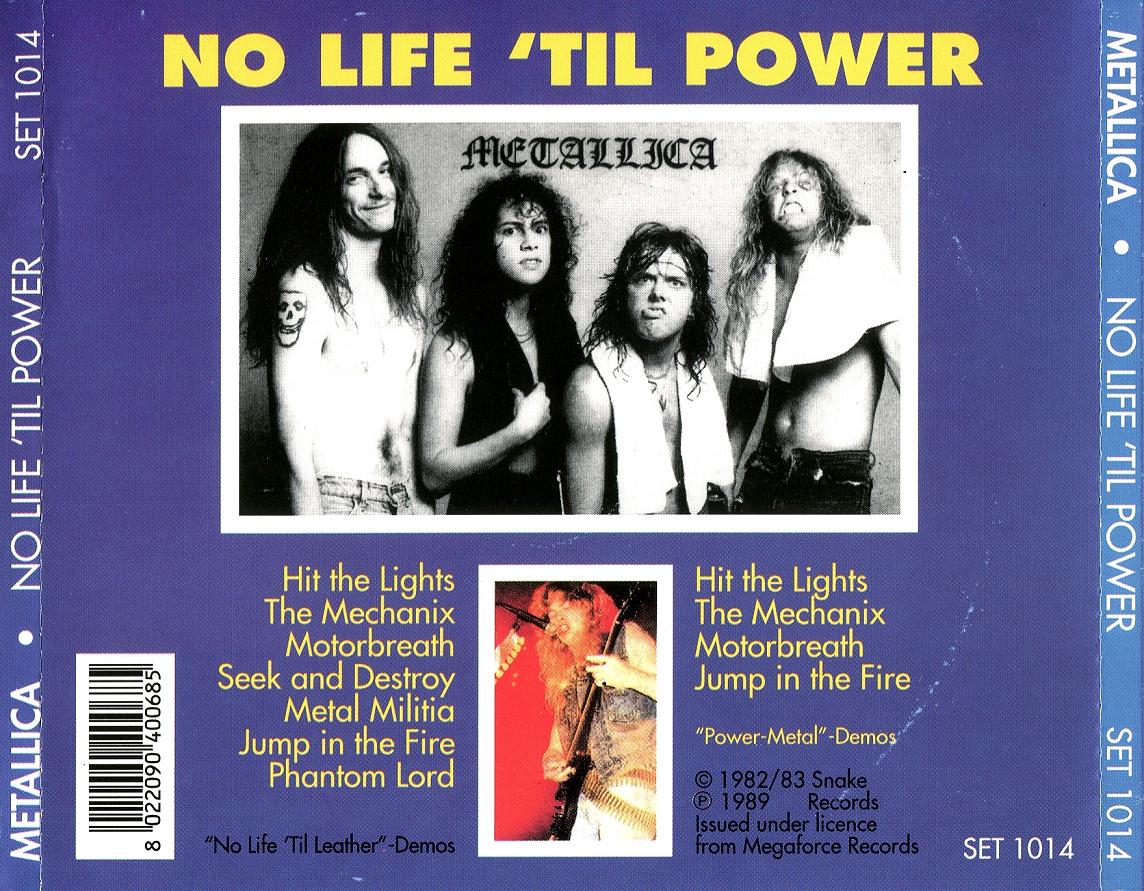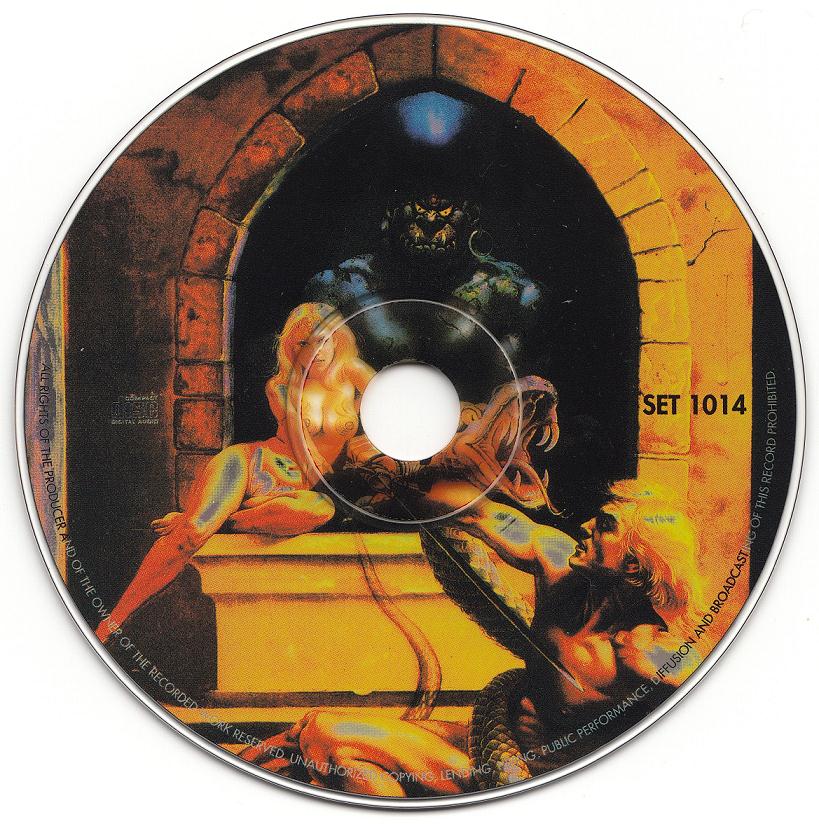 Bootleg n°2920