MARCHING IN TIME
Bootleg issu de l'insondable collection de Thierry D.
Date : Inconnue
Lieu : Diverses raretés
Label : Il Cane Lento
Support : 1 cd
Durée : 38:22 mn
Source : Soundboard
Qualité sonore : 9/10
Liste des titres :
01. Marching In Time (3:41)
02. Freak Show (3:45)
03. Make It Right (2:44)
04. Lost Like This (4:14)
05. Hold Me Back (3:15)
06. I Stand Defeated (3:09)
07. Kiss My Ass (2:27)
08. All The Pieces (4:02)
09. Nuclear Babies (3:41)
10. I Can't Pretend (3:24)
11. Elementary Physics (4:00)
Credits :
STEVE BARTEK – LEAD GUITAR, RTHYTHM VOCALS
DANNY ELFMAN – LEAD VOCALS, RHYTHM GUITAR
RICHARD GIBBS – KEYS, SYNTHS, BASS VOCALS
KERRY HATCH – BASS, KEY RHYTHM VOCALS
JOHNNY « VATOS » HERNANDEZ – DRUMS
SAM :SLUGGO » PHIPPS – TENOR SOPRANO
LEON SCHNEIDERMAN – BARITONE, ALTO
DALE TURNER – TRUMPET, TROMBONE
ALL TITLES COMPOSED BY DANNY ELFMAN
HORN ARRANGEMENTS BY STEVE BARTEK
Commentaire (en anglais) par sean.curtin (1er juillet 2015) :
A nice compilation of early and hard to find Oingo Boingo tracks. This is very similar in nature and quality to the other two Oingo Boingo bootleg recordings, 'Forbidden Boingo Volume One' and 'Forbidden Boingo Volume Two'. Some rare and hard to find tracks bundled with some already released tracks (although some sound live and slightly different) which can be found on studio releases.
Definately a nice collection to have for the die-hard collector but I wouldn't recommend this for a casual listener and new comer to Oingo Boingo, there's far better recordings out there. 'Forbidden Boingo – Volume Two' is my recommendation of the three bootleg recordings BMI offers. Marching In Time probably the least essential but never the less will thrill a lot of hard core fans myself being one of them.
Disponible en format flac :  https://1fichier.com/?b2ly792wmr8carcsf4tg
Pochette :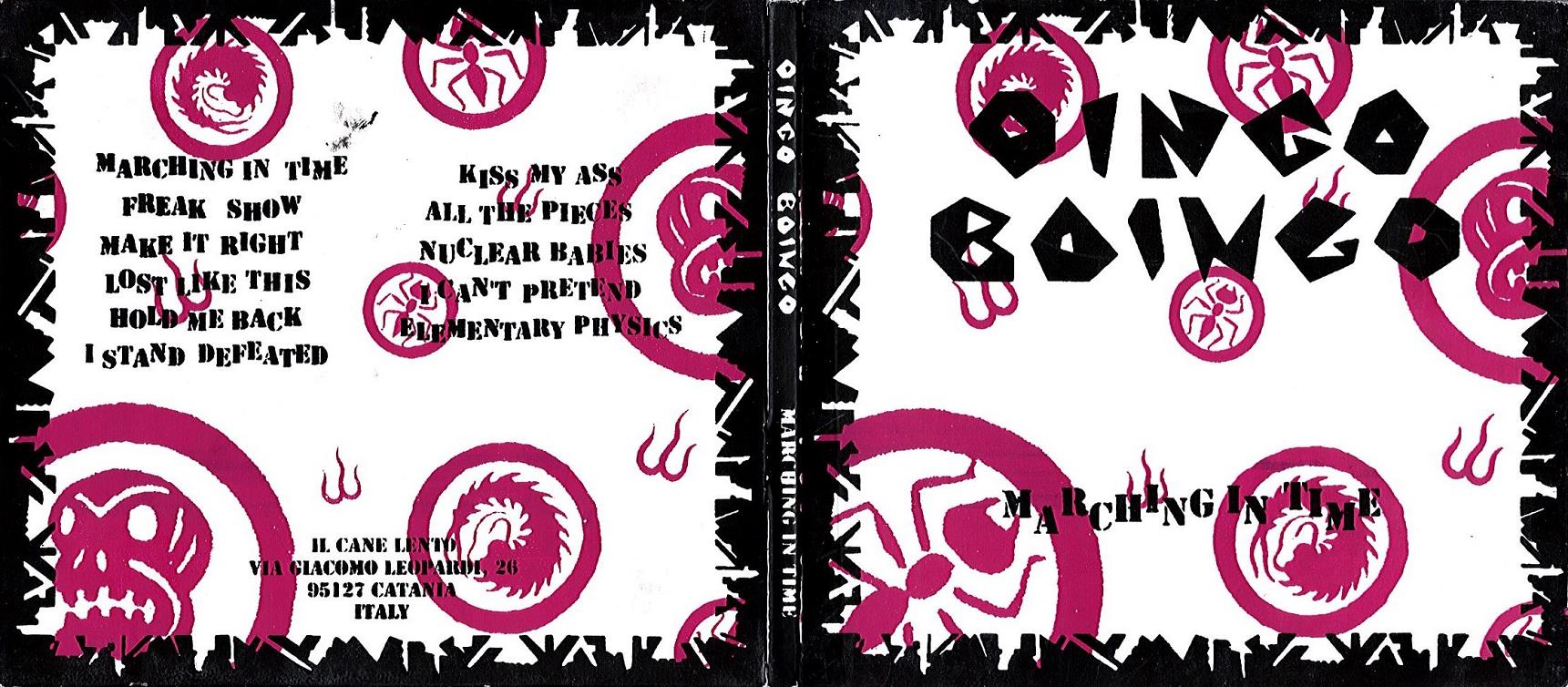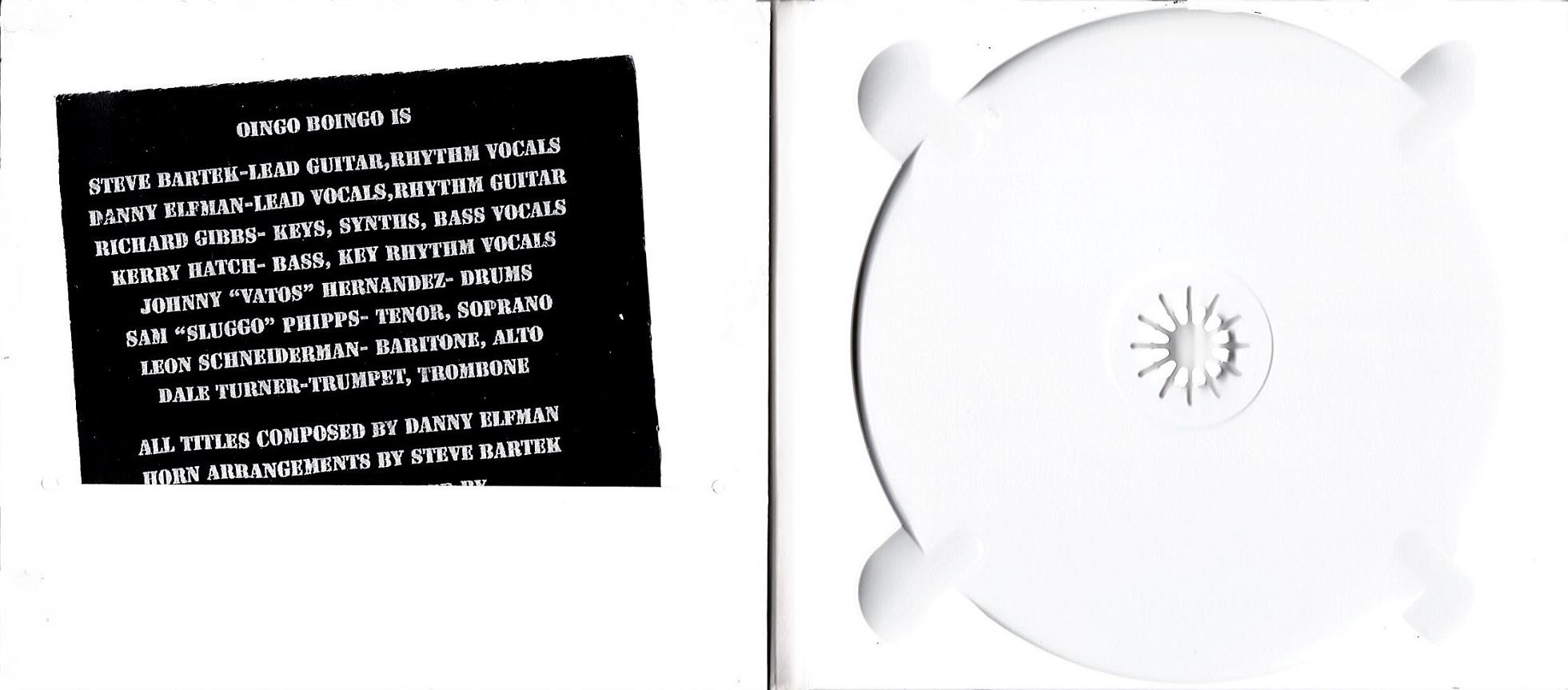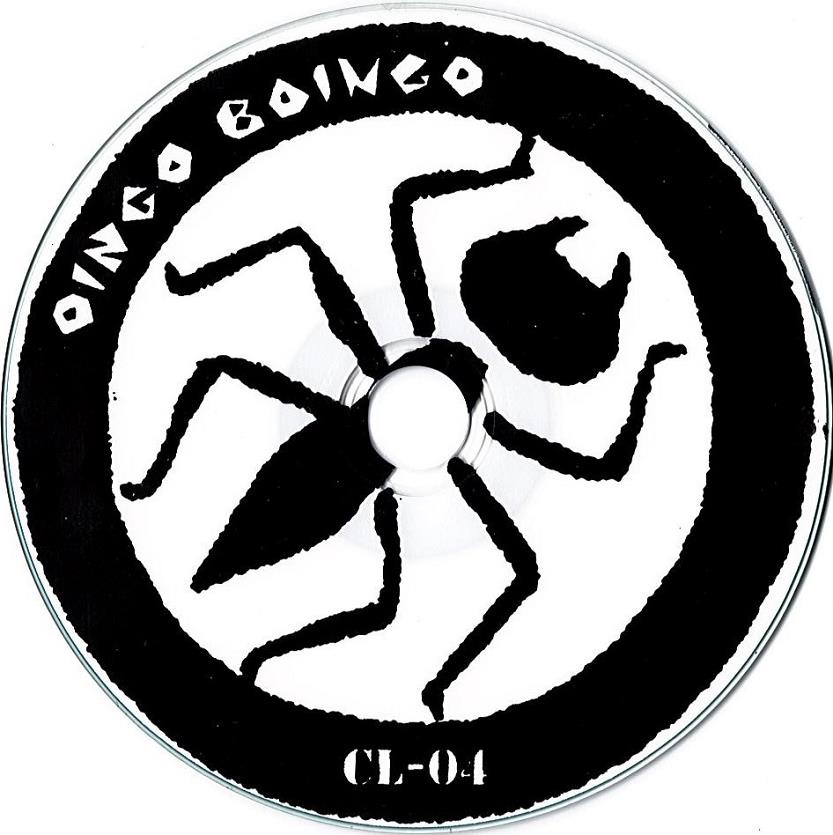 Bootleg n°3670