REACH FOR THE SECRET

Date : 27/01/1977
Lieu : Festhalle, Frankfurt, West Germany
Label : sydb + Ace Bootlegs Production
Support : 2 cd
Durée : 113:25 mn
Source : Audience
Qualité sonore : 8,5/10

Liste des titres :
CD1 – 53:50
01. Sheep (13:40)
02. Pigs On The Wing (Part 1) (2:05)
03. Dogs (18:50)
04. Pigs On The Wing (Part 2) (2:29)
05. Pigs (Three Different Ones) (16:46)
CD2 – 59:35
01. Shine On You Crazy Diamond (I-V) (13:20)
02. Welcome To The Machine (8:19)
03. Have A Cigar (5:42)
04. Wish You Were Here (6:24)
05. Shine On You Crazy Diamond (VI-IX) (16:35)
06. Money (9:15)
Commentaire : Ce concert a été enregistré par deux personnes inconnues, chacune disposant d'un très bon matériel de prise de son. Du premier (source 1), on ne dispose pas de la bande master, mais plusieurs bootlegs vinyls ont été réalisés (peut-être d'après ce master disparu aujourd'hui) et disposent d'une excellente qualité sonore. Malheureusement, le taper a raté le début de chaque sets et il ne devait disposer que d'une cassette C90, résultat il ne reste plus que 89 minutes de musique.  Il manque la plus grande partie de « sheep », les quatre première minutes de « Shine on you crazy diamond (part 1) » ainsi que tout le rappel (c'est-à-dire « Money »). La source 2 est complète, avec le rappel, mais elle est en mono. Les deux sources devaient se situer à des endroits très différents par rapport à la scène car sur le premier enregistrement, la basse et le clavier sont prédominants alors que sur l'autre, ont perçoit nettement mieux la guitare et les voix. De plus, les cris du public sont différents sur les deux bandes.
Du mixage de ces deux sources de très bonne qualité résulte un bootleg à la qualité sonore très satisfaisante, probablement encore meilleure que sur la version « Franfurt special » également chroniquée sur ce site.
Disponible ici : http://quality3.blogspot.fr/2013/09/pink-floyd-frankfurt-new-ex-2-source.html
Ou ici : http://www.guitars101.com/forums/f145/pink-floyd-1977-01-27-frankfurt-de-aud-flac-163619.html#post1100845
Pochette :
Dos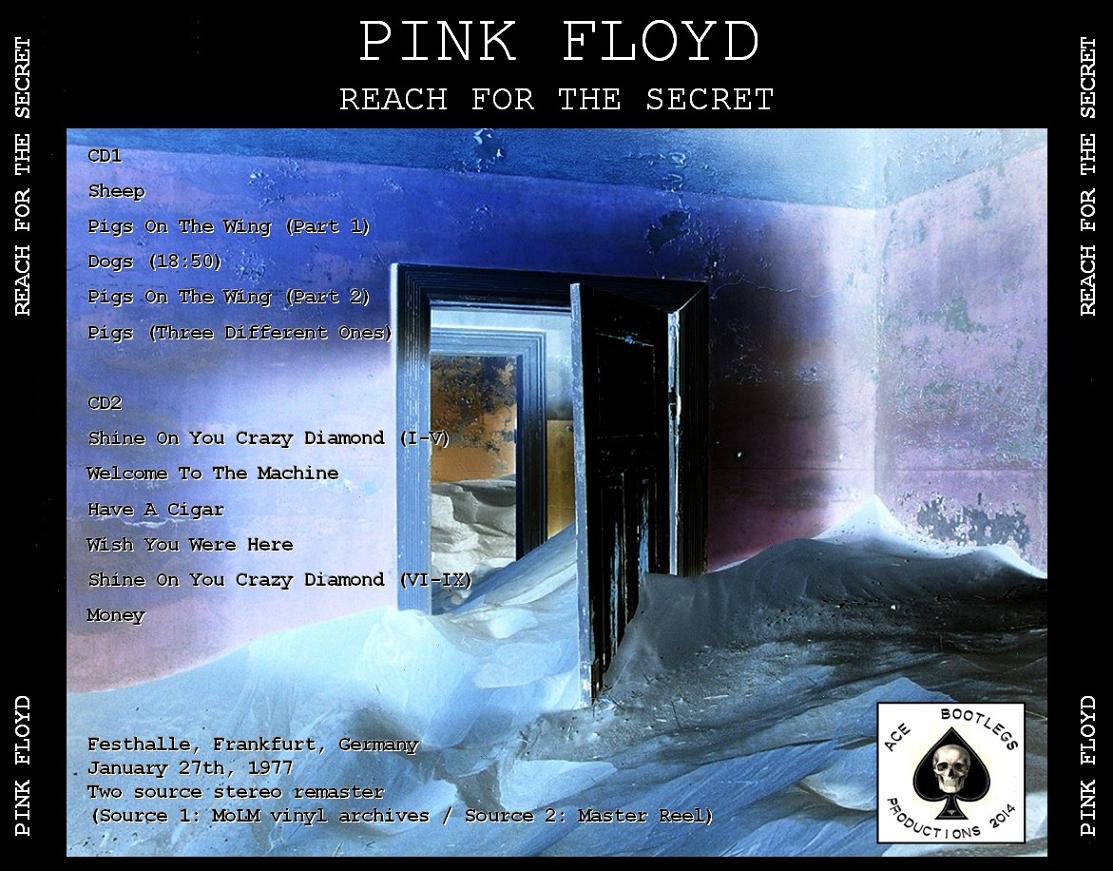 Disques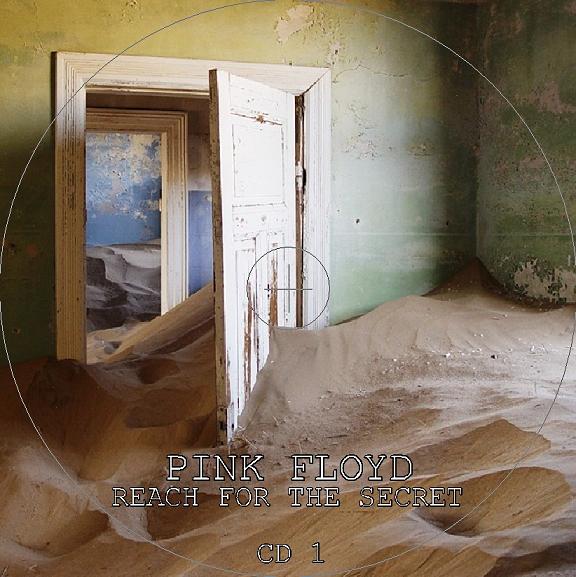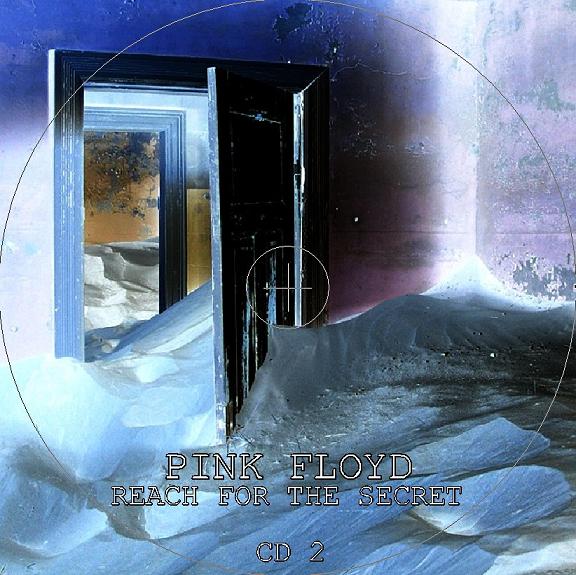 Bootleg n°155