ALAN'S PSYCHEDELIC MASTERTAPE

Date : 22/12/1970
Lieu : City Hall, Sheffield, England
Label : Ayanami (Ayanami 227)
Support : 3 cd
Durée : 152:29 mn
Source :
Qualité sonore : /10

Liste des titres :
CD 1 (60:33)
1. Alan's Psychedelic Breakfast (28:38)
a) rise and shine
b) sunny side up
c) morning glory
2. The Embryo (16:09)
3. Fat Old Sun (15:45)
CD 2 (55:51)
1. Careful With that Axe, Eugene
2. Set The Controls For The Heart Of The Sun
3. A Saucerful of Secrets
4. A Saucerful of Secrets (restart after technical problems on stage)
CD 3 (36:05)
1. Atom Heart Mother (with brass and choir)
2. Atom Heart Mother (reprise) (Encore)
Commentaire : Ce concert présente l'intérêt d'offrir l'unique performance live connue du morceau « Alan's Psychedelic Breakfast ». On y trouve aussi « Atom Heart Mother » dans une version avec orchestre. Ce bootleg a divisé le concert en 3 disques, mais il aurait été aisé de le faire tenir sur deux CD, comme cela a été fait par Harvested lorsqu'ils ont choisi de remasteriser ce concert. A l'heure actuelle, la version d'Harvested, intitulée « Rise and Shine » (voir ci-dessous) est donc probablement le meilleur choix.
Voici un autre bootleg (que je ne connais pas) de ce même concert* : http://jajblog-jajblog.blogspot.com/2008/04/pf-1970-12-22-allens-psychedelic.html
*Assurez-vous que le téléchargement de ces fichiers ne contrevienne pas à la législation en vigueur.
Autres bootlegs du même concert dans ma collection :

Pochette :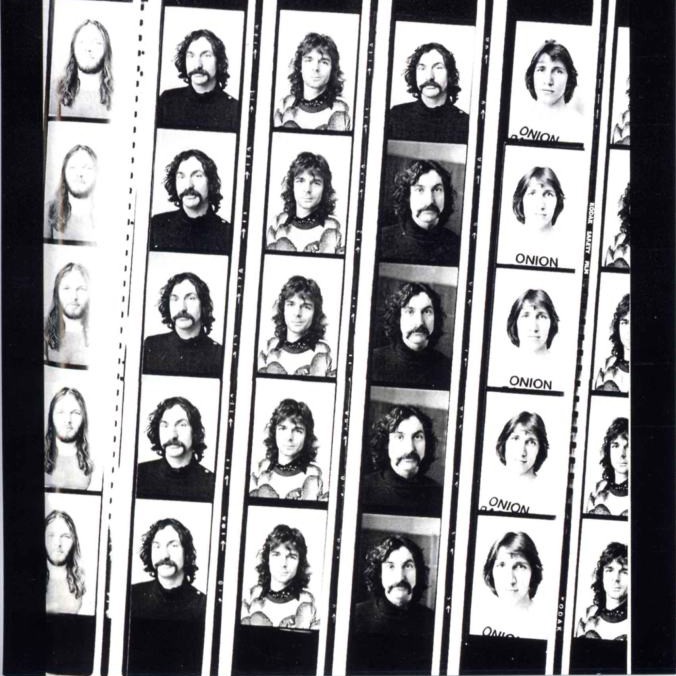 Bootleg n°1674