AMOUGIES POP FESTIVAL

Date : 25/10/1969
Lieu : Amougies Pop & Jazz Festival, Mont de l'Enclus, Belgien
Label : ?
Support : cd
Durée : 25:14 mn
Source :
Qualité sonore : 6/10
Liste des titres :
1. Set the controls for the heart of the sun (11:08)
2. Green is the colour (4:11)
3. Careful with that axe, Eugene (9:29)
Commentaire :Concert mythique durant lequel Zappa et Pink Floyd ont joué ensemble le temps d'un morceau… mais qui ne figure pas sur ce bootleg (ni sur la plupart des autres Bootlegs du concert d'Amougies). On croyait ce morceau disparu à jamais mais il refait surface récemment et l'excellent label Harvested a publié la version définitive de ce concert. Voyez ici.
Pochette (version 1) :
Livret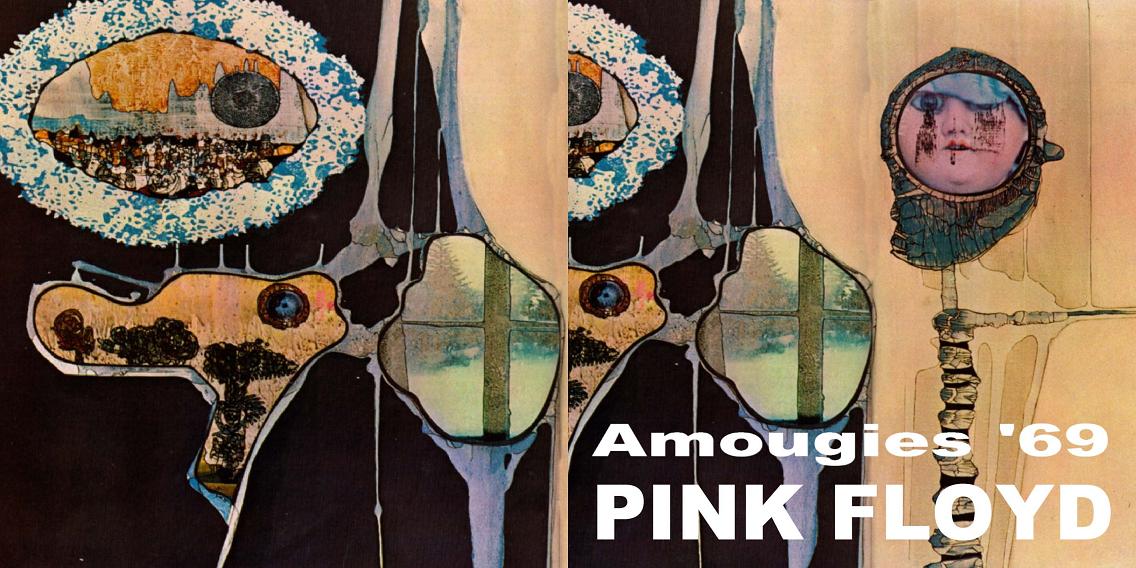 Dos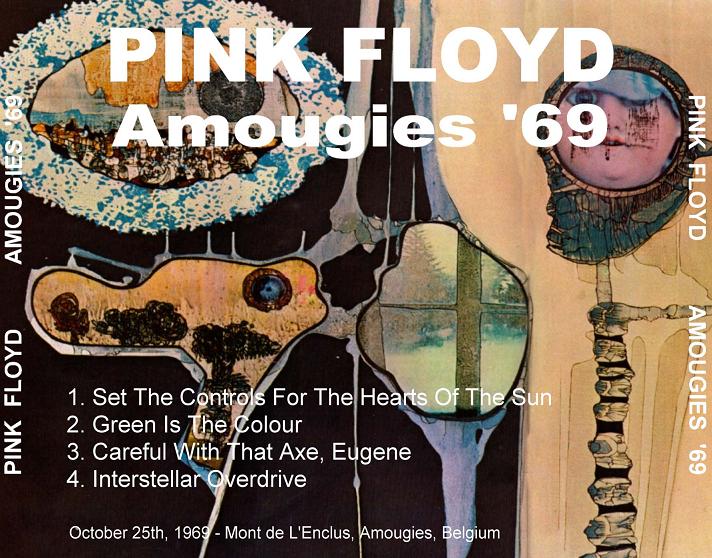 Pochette (version 2) :
Livret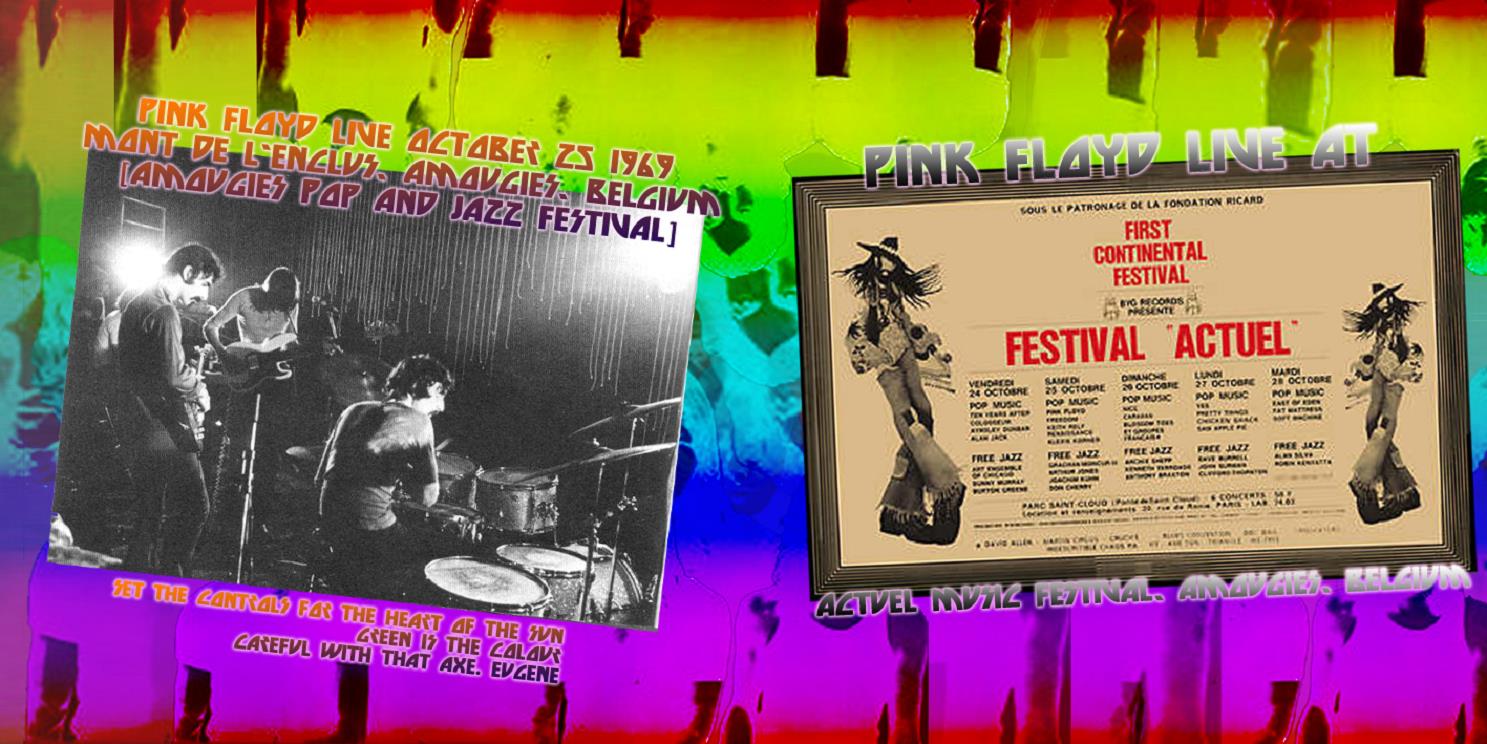 Dos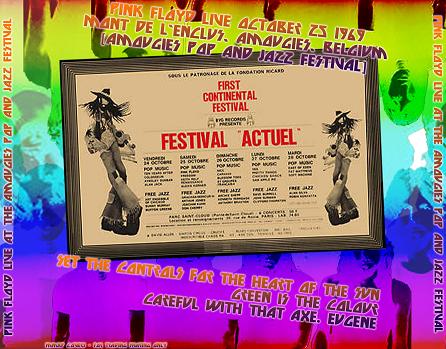 Bootleg n°39