BIDING MY TIME IN CROYDON
Date : 18/01/1970
Lieu : Fairfield Hall, Croydon, England (sauf *)
Label : Inconnu
Support : 2 cd
Durée : 140:16 mn
Source : Audience
Qualité sonore : 5,5/10

Liste des titres :
CD 1
Astronomy domine (9.02)
The violent sequence (15.32)
Set the controls for the heart of the sun (14.05)
The amazing pudding (24.34)
Careful with that axe Eugene (10.58)
CD 2
The embryo (9.38)
Main theme (from More) (14.02)
Biding my time (5.59)
A saucerful of secrets (16.54)
Alans psychedelic breakfast (24.46)*
*Sheffield City Hall 22.12.70
Commentaire (emprunté à Seedfloyd) : « c'était la 2e fois qu'ils jouaient ce nouveau répertoire vite abandonné. il y a ici des versions toutes fraiches et parfois pas encore abouties d'Atom Heart Mother (avec solo de batterie), The Embryo (version inhabituelle !), Main Theme From More, The Violent Sequence. ces 2 derniers morceaux ont été joués peu de fois en live. a noter que Gilmour joue beaucoup de slide tout au long du concert. »
Mon commentaire personnel : malheureusement la qualité sonore est vraiment faible…
Disponible ici* : sur demande / on request
*Assurez-vous que le téléchargement de ces fichiers ne contrevienne pas à la législation en vigueur.
Pochette :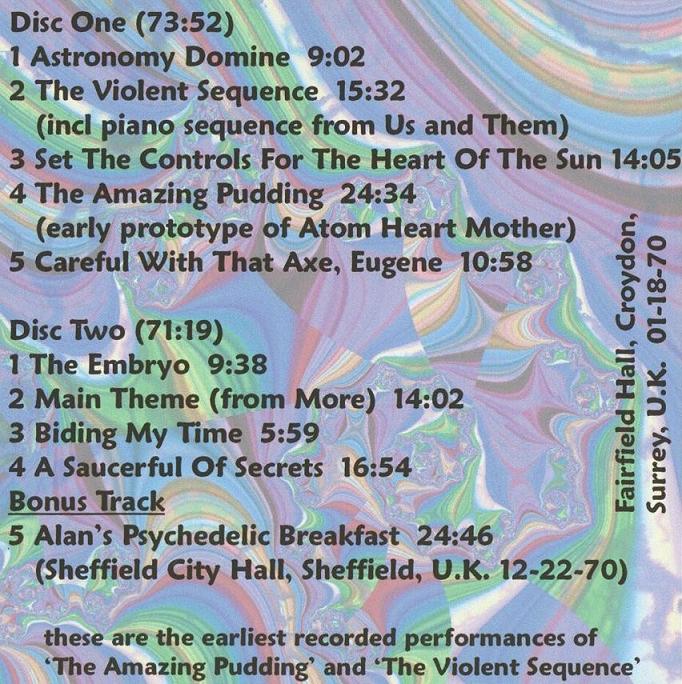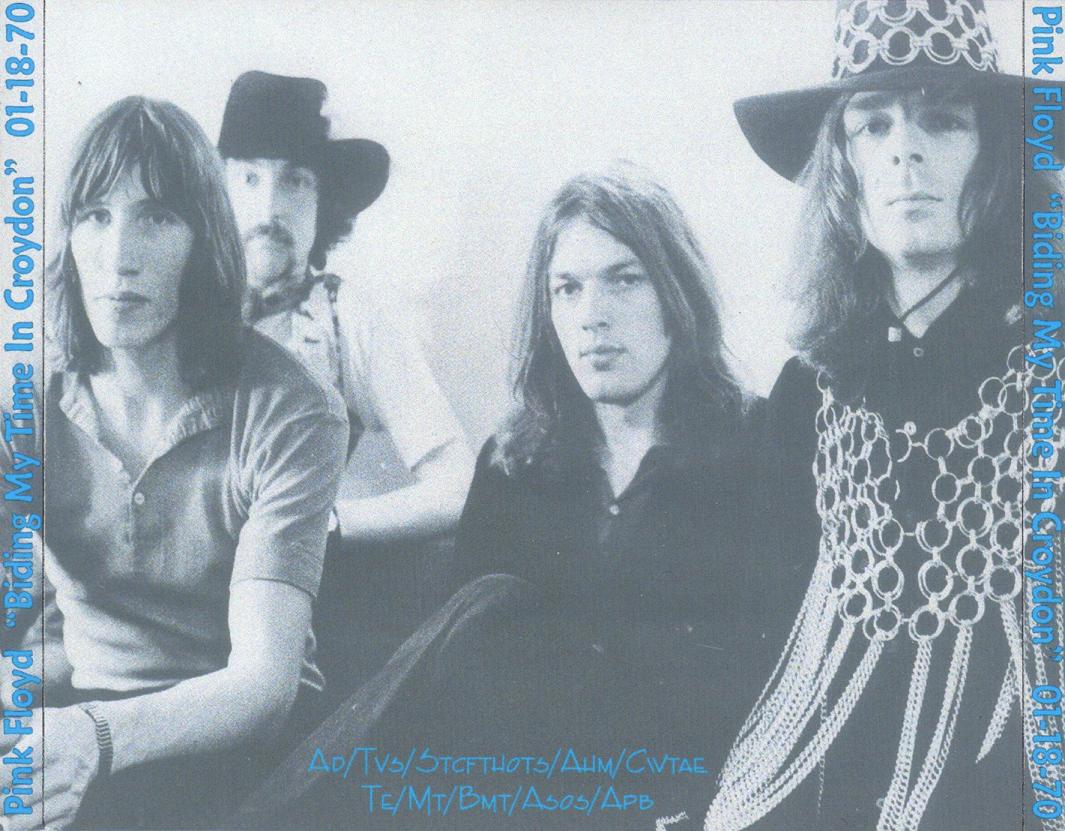 Bootleg n°1111