BLINDNESS

Date : 12/11/1970
Lieu : Falkoner Centret, Copenhagen, Denmark
Label : Sigma (Ref. : Sigma 5)
Support : 2 cd
Durée : 115:01 mn
Source :
Qualité sonore : 6 à 9/10

Liste des titres :
CD1 – 56:26
1. Astronomy Domine (10:31)
2. Fat Old Sun (14:14)
3. Cymbaline (13:18)
4. Atom Heart Mother (18:23)
CD2 – 58:35
1. Green Is The Colour (4:57)
2. Careful With That Axe, Eugene (11:22)
3. Set The Controls For The Heart Of The Sun (14:02)
4. A Saucerful Of Secrets (19:38)
5. The Embryo (8:36)
Commentaire : Il existe deux bandes sources pour ce concert. La première dispose d'une très bonne qualité sonore mais s'interrompt à la première partie de « A Saucerful of Secrets ». La seconde bande est d'une qualité très inférieure mais contient tout le concert. Parmi la poignée de bootlegs proposant ce concert, trois stratégies ont été appliquées.
1) N'utiliser que la bonne source quitte à proposer un concert incomplet ; c'est le choix fait sur le bootleg « 70-11-12 ».
2) N'utiliser la mauvaise source que pour les parties manquantes de la première source. C'est le choix fait pas à peu près tous les autres notamment sur la présente version. Elle est à ma connaissance la meilleure même si l'affaiblissement sensible de la qualité sonore dans les 45 dernières minutes est dommage.

3) Le label Highland, auteur du bootleg « Copenhagen Sequence, a quant à lui choisi d'utiliser la source n°1 (la bonne) mais dans une qualité extrêmement décevante (probablement une copie de génération élevée. Quant aux titres manquant de cette source n°1, ils sont allés les chercher sur un autre concert : celui donné le jour précédent à Gothenburg, en Suède (et non, comme beaucoup le prétendent et contrairement à ce qui est écrit sur la pochette celui du 20 novembre au Taft Auditorium de Cincinnati, Ohio). Conclusion, évitez cette version.
Disponible ici en flac : http://bootleg-addiction-forever.blogspot.fr/2015/11/pink-floyd-blindness.html
Autres bootlegs du même concert dans ma collection :

Pochette :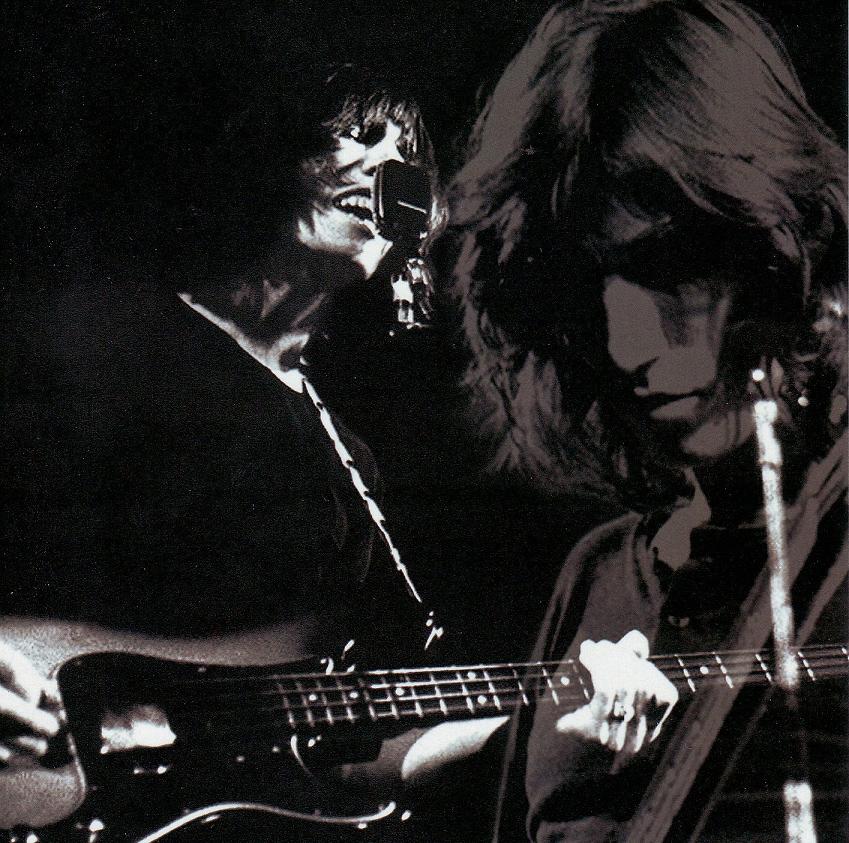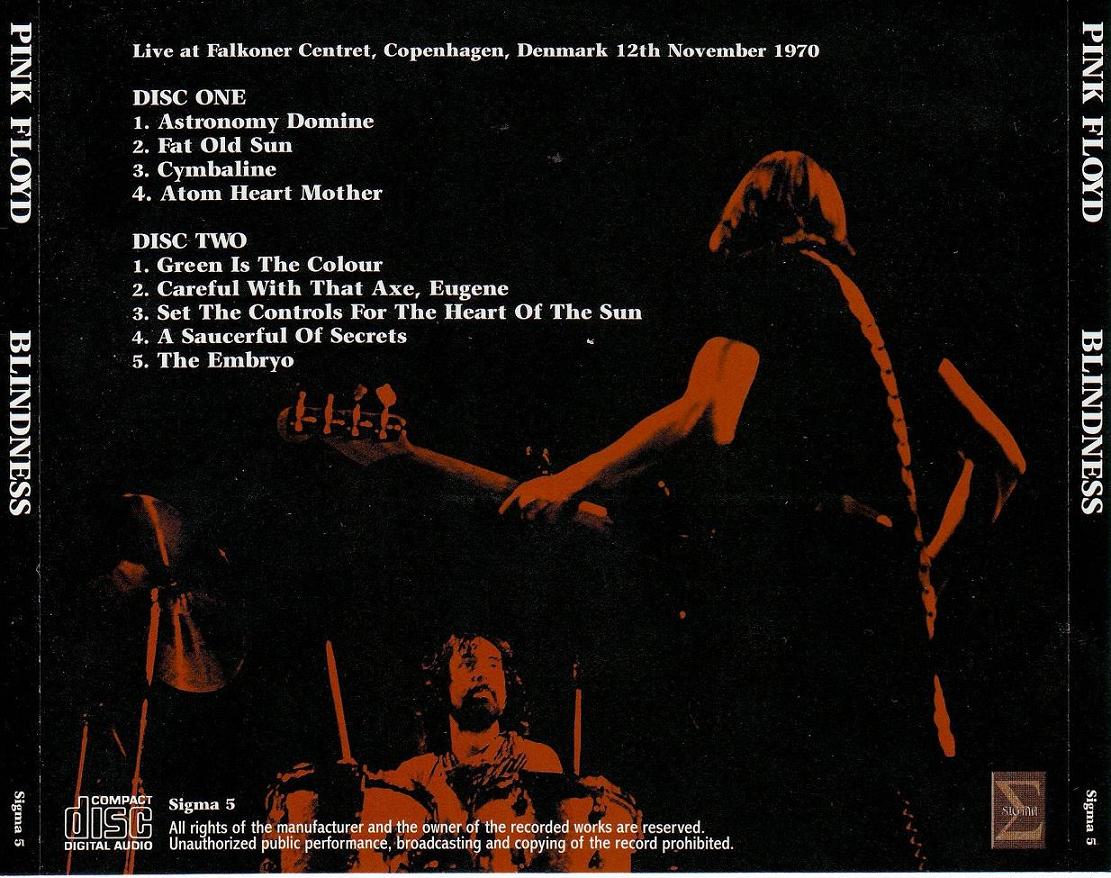 Bootleg n°1415