CHICAGO 1973

Date : 07/03/1973
Lieu : International Amphitheatre, Chicago
Label : Hip Cat Records
Support : 2 cd
Durée : 115:06 mn
Source : Audience
Qualité sonore : 6/10

Liste des titres :
01. Echoes (23:58)
02. Obscured by Clouds/When You're In (14:21)
03. Childhood's End (08:04)
04. Careful With That Axe, Eugene (12:15)
05. The Dark Side of the Moon (48:13)
06. One of These Days (08:15)
Commentaire : 
Disponible en format flac* : sur demande / on request

*Assurez-vous que le téléchargement de ces fichiers ne contrevienne pas à la législation en vigueur.
Autres bootlegs du même concert :
Pochette :
Ceci est la pochette de la version que le label Sigma a tiré de la bande brute chroniquée ci-dessus, laquelle ne comportait pas de pochette. Les deux versions sont proches, mais la mienne est la version brute, pas celle du label Sigma.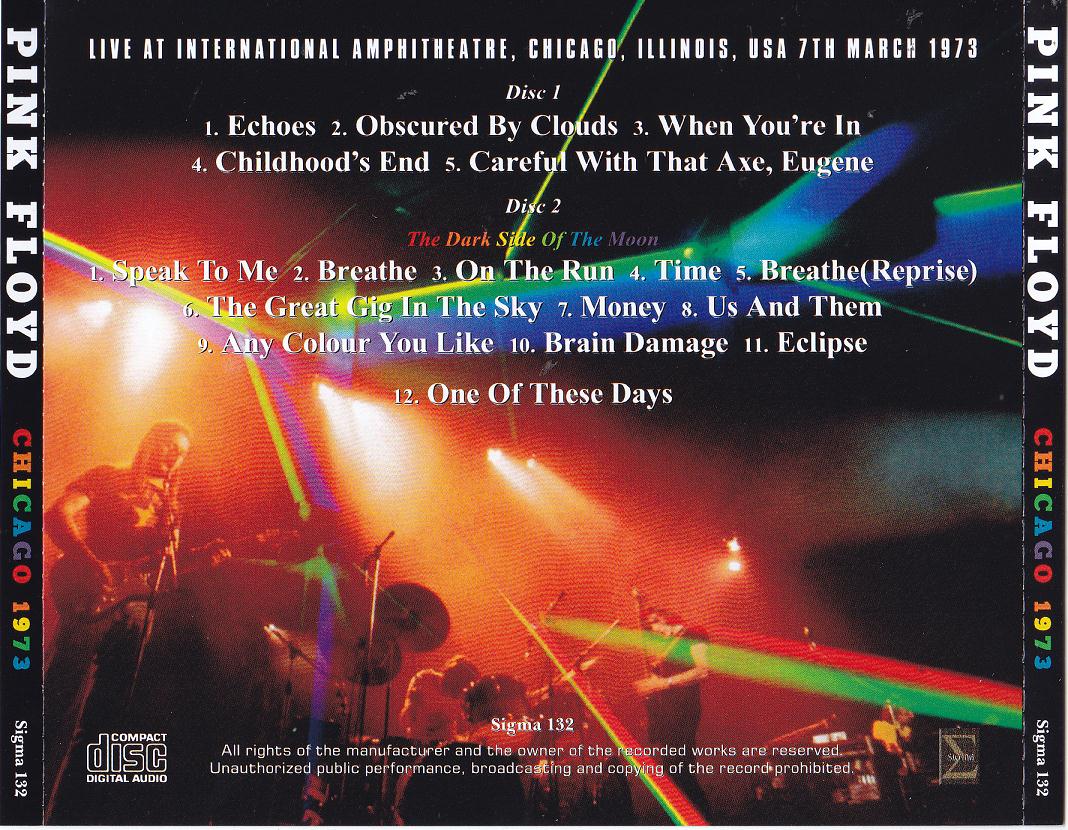 Bootleg n°1526