DARKSIDE PREMIERE

Date : 21/01/1972
Lieu : The Guildhall, Portsmouth, UK
Label : Hip Cat Records
Support : 2 cd
Durée : 111:45 mn
Source : Audience
Qualité sonore : 6,5/10

Liste des titres :
CD1 – 43:46
01 Speak To Me / Breathe (3:56)
02 On The Run (7:42)
03 Time (7:02)
04 The Great Gig In The Sky (3:49)
05 Money (7:31)
06 Us And Them (6:29)
07 Any Colour You Like (1:21)
08 Brain Damage (3:32)
09 Eclipse (2:24)
CD2 – 67:59
01 One Of These Days (12:49)
02 Set The Controls For The Heart Of The Sun (11:36)
03 Echoes (29:28)
04 A Saucerful Of Secrets (14:06)
Commentaire : Le concert de Portsmouth propose la première version complète de The Dark Side of the moon. La veille, l'interprétation de ce nouveau programme avait été interrompue vers le milieu par des problèmes techniques.
Les concerts du début de la tournée 1972 sont d'une très mauvaise qualité sonore (qui confine même à l'exécrable pour ceux du 23, du 27 et du 28 janvier). Il faut attendre les concerts au Rainbow Theatre, le mois suivant, pour disposer enfin de bootlegs de bonne qualité. Cependant, ces premières interprétations de The Dark Side of The Moon (qui s'appelait alors encore « Eclipse ») méritent qu'on les découvre car elles sont très différentes de ce que va devenir cette œuvre par la suite.
3 versions de ce concert disponibles ici :http://quality3.blogspot.fr/2013/12/pink-floyd-portsmouth-1972-3-different.html
Et si ce lien est mort, alors disponible en format flac* :  https://thewitchwoodrecords.blogspot.fr/2014/08/pink-floyd-portsmouth-1972.html

Autres bootlegs du concert à Portsmouth du 21/01/1972 dans ma collection :

Pochette :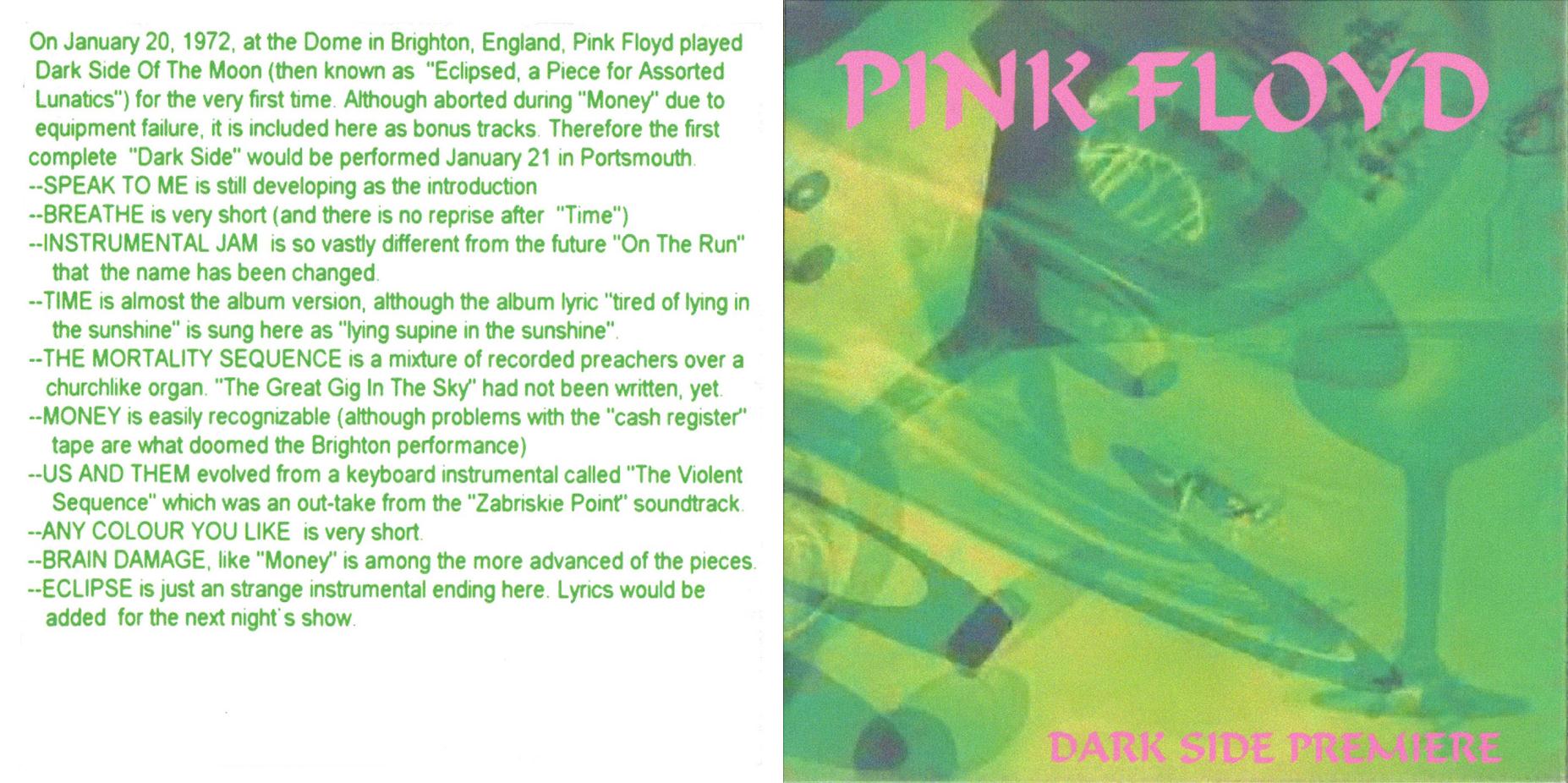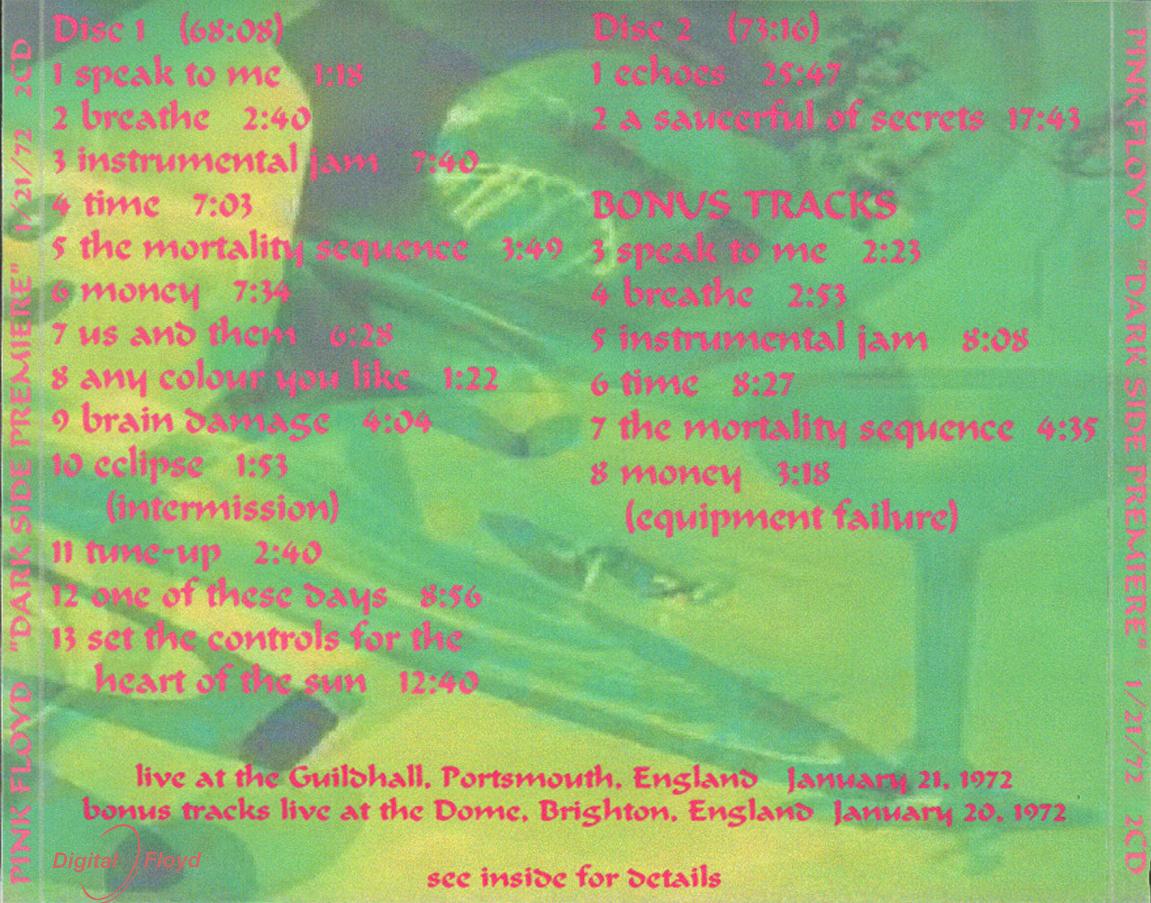 Bootleg n°2240