EMBRYO SAN DIEGO 1971

Bootleg fourni à la fois par JPG et Thierry D. (Eh oui les gars, vous me l'avez envoyé tous les deux, celui-là!)
Date : 17/10/1971
Lieu : Community concourse, San Diego, California
Label : Golden Stars (Ref. : PICD 1020)
Support : 1 cd
Durée : 78:42 mn
Source : Audience
Qualité sonore : 9/10

Liste des titres :
01. Careful With That Axe, Eugene (13:12)
02. Fat Old Sun (15:20)
03. Atom Heart Mother (Father's Shout, Breast Milky, Mother Fore, Funky Dung) (15:56)
04. Embryo (10:58)
05. Set The Control For The Heart Of The Sun (6:28)
06. Cymbaline (11:37)
07. Blues Jam (5:11)
Commentaire : Autre bootleg du concert de San Diego. Excellent qualité sonore mais pas tout à fait aussi bonne que la version 2nd gen (à mon avis). Pochette assez chiadée mais j'avoue ne pas bien comprendre ce que le David de Michel-Ange vient foutre ici.
Disponible : sur demande
Pochette: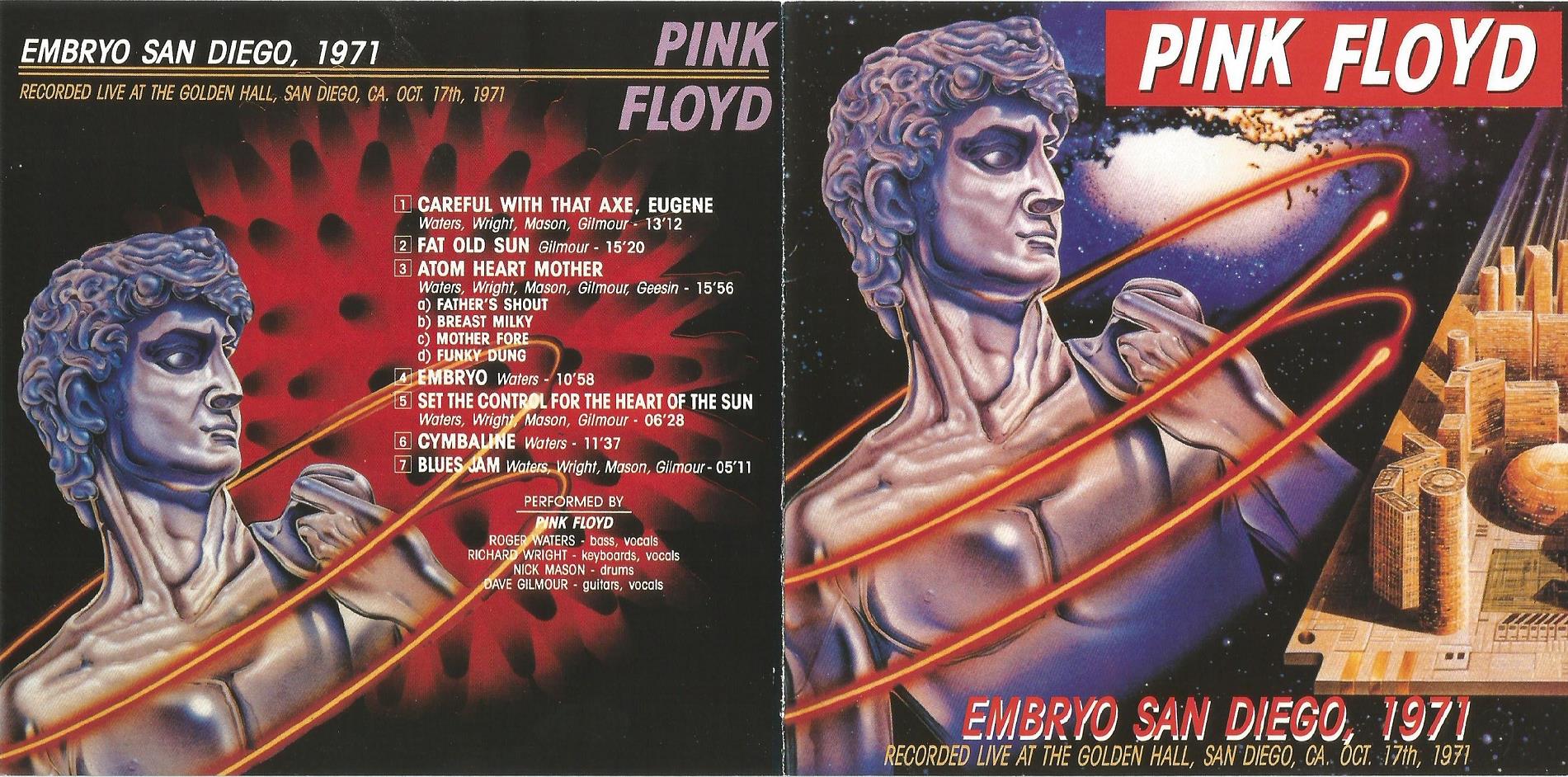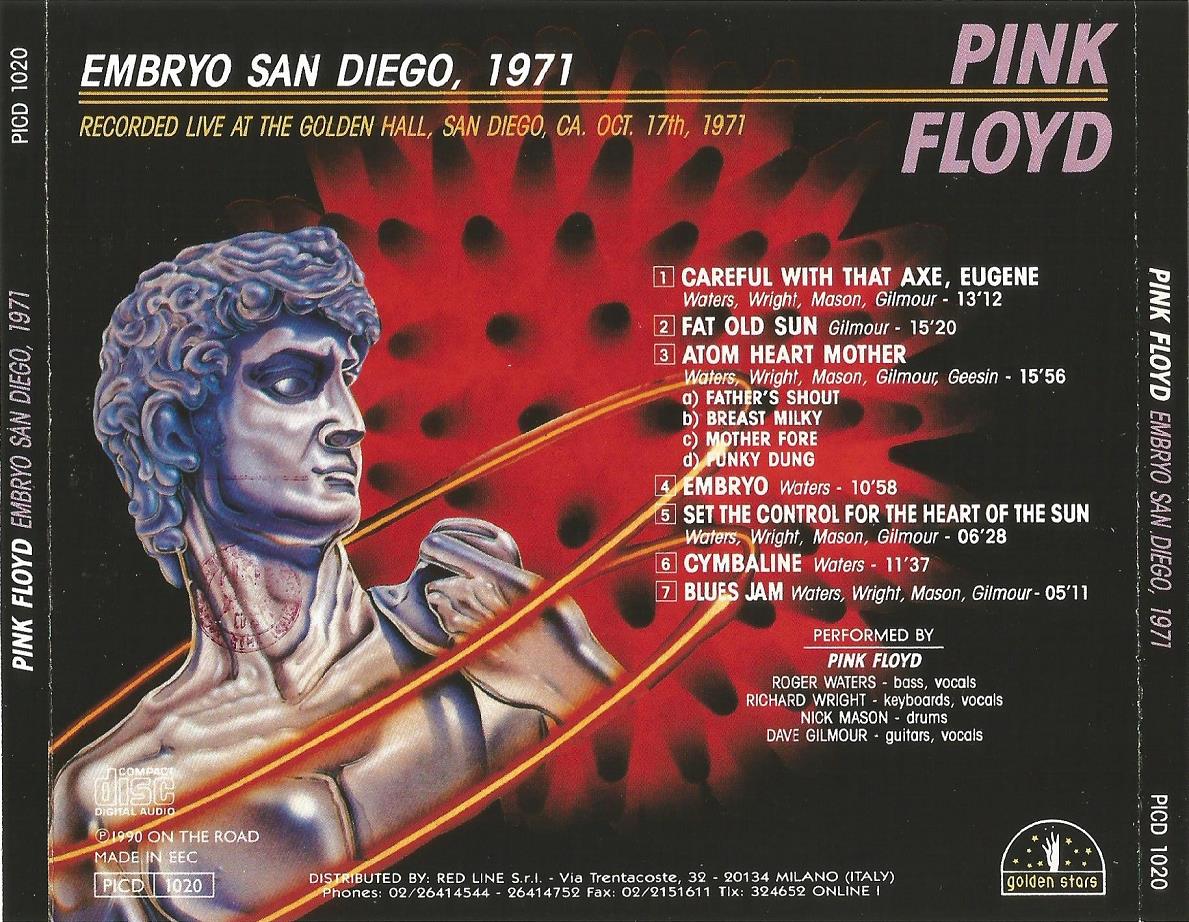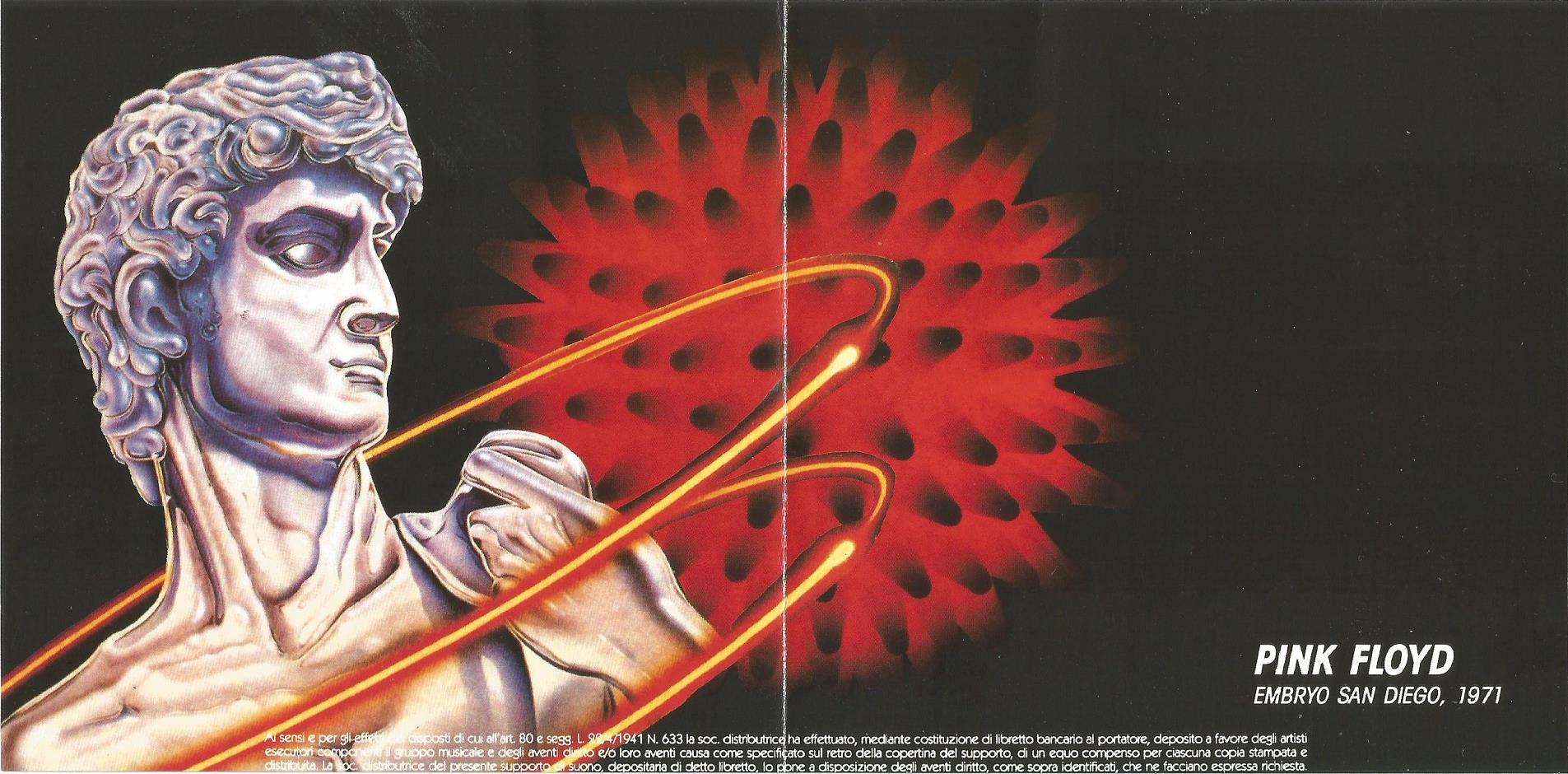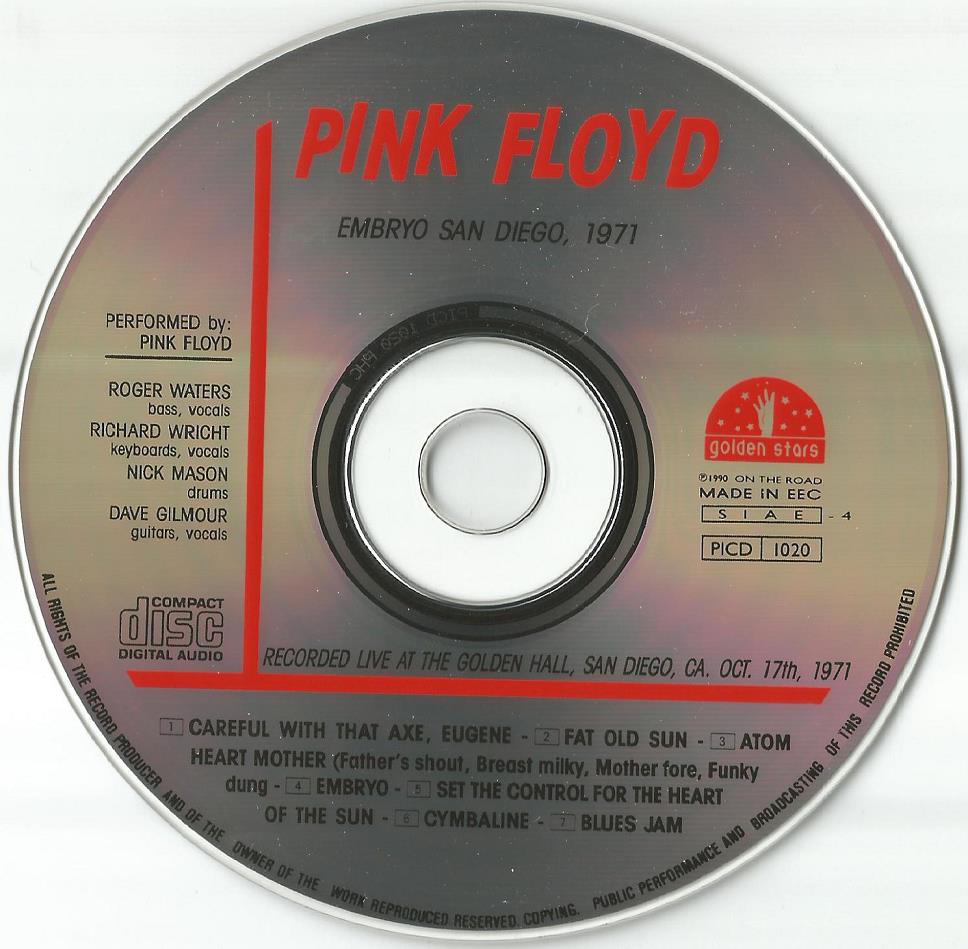 Bootleg n°3406