LIBEST SPACEMENT MONITOR
Date : 16/07/1970
Lieu : Paris Cinema, London (BBC concert)
Label : The Swingin' Pig (Réf. : TSP CD 027)
Support : 1 cd (original silver disc)
Durée : 50:43 mn
Source : Session radiophonique
Qualité sonore : 9/10

Liste des titres :
1. Embryo (10:15)
2. Green is the Colour (3:23)
3. Careful with that Axe, Eugene (7:50)
4. If (4:28)
5. Atom Heart Mother (24:49)

Commentaire : Une bonne version du concert de la BBC de juillet 1970. Pas la plus complète, certes, mais il ne manque que la version incomplète de « Fat Old Sun ». On peut donc très bien apprécier cet excellent bootleg.
Disponible ici* :  sur demande
Ou bien voir le bootleg vinyl « Embryo's Growing at the Playhouse« , qui a servi de matrice à celui-ci.
*Assurez-vous que le téléchargement de ces fichiers ne contrevienne pas à la législation en vigueur.
Pochette :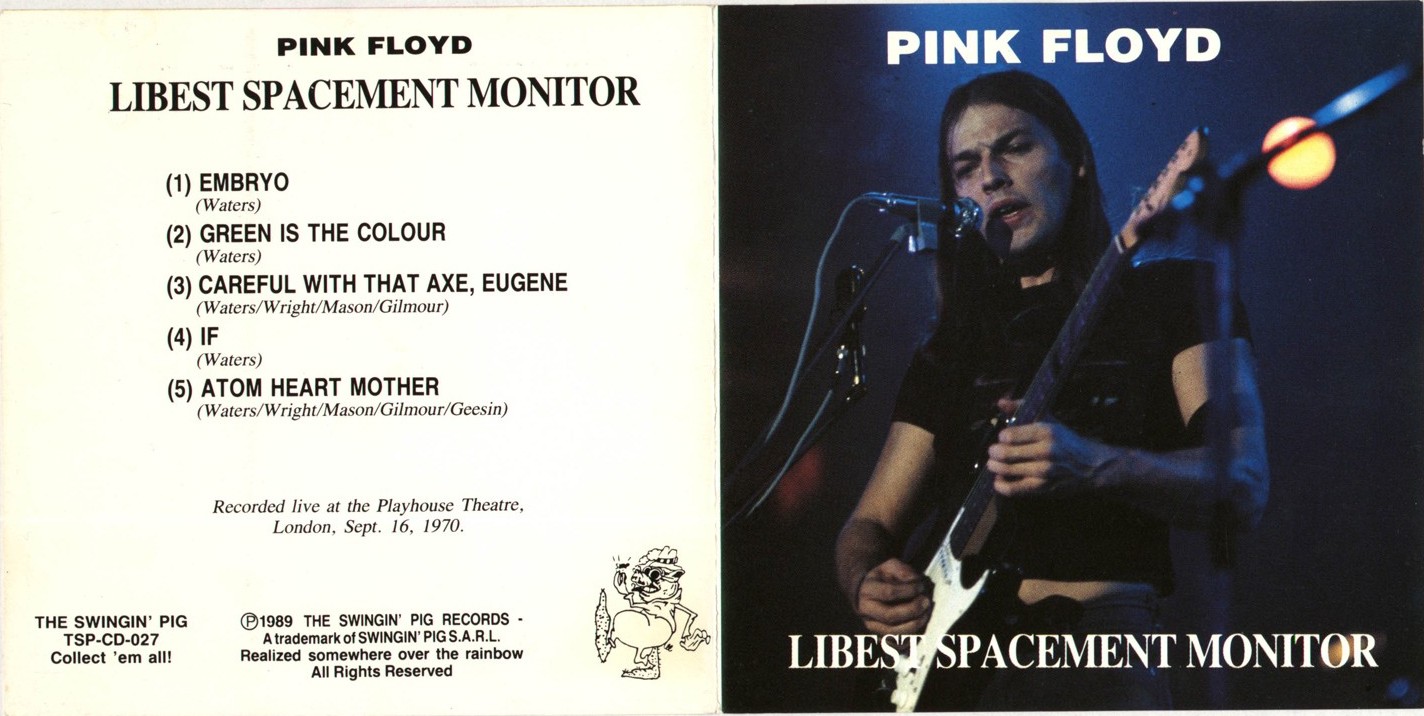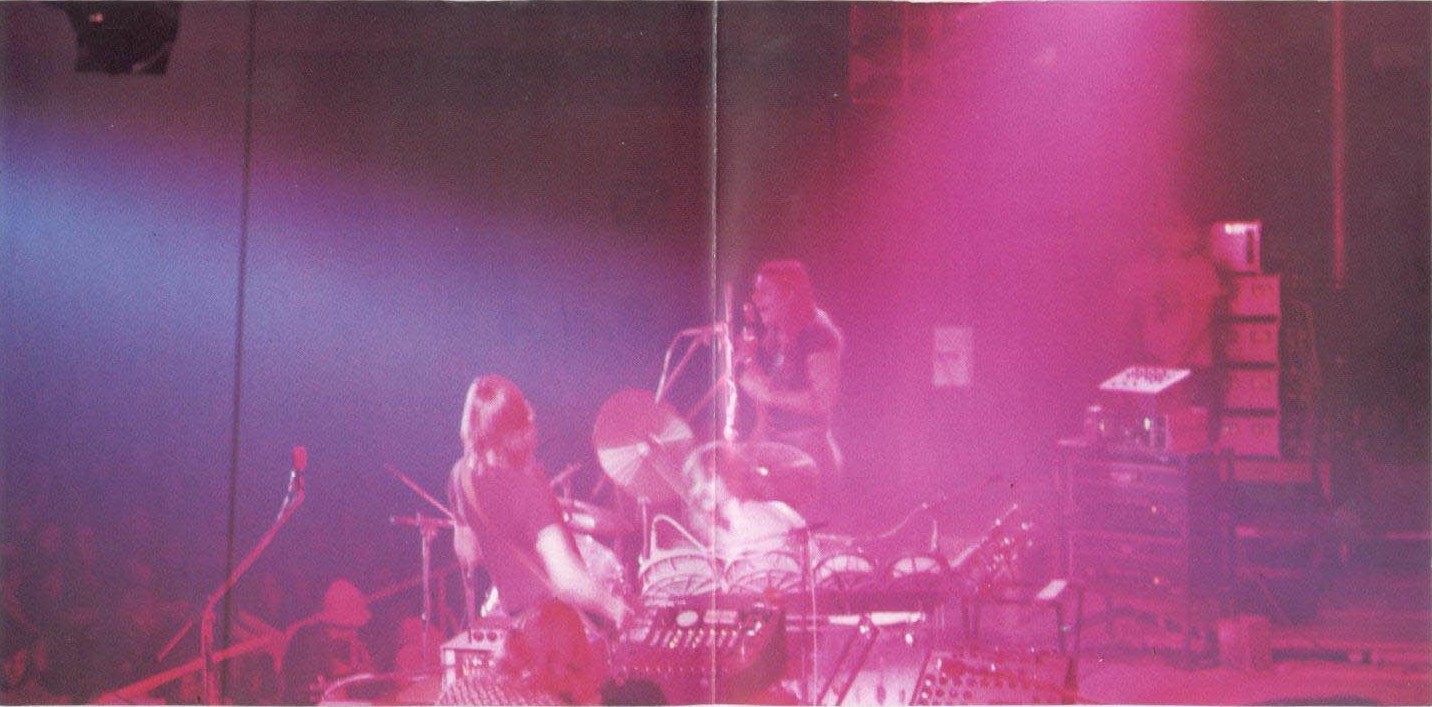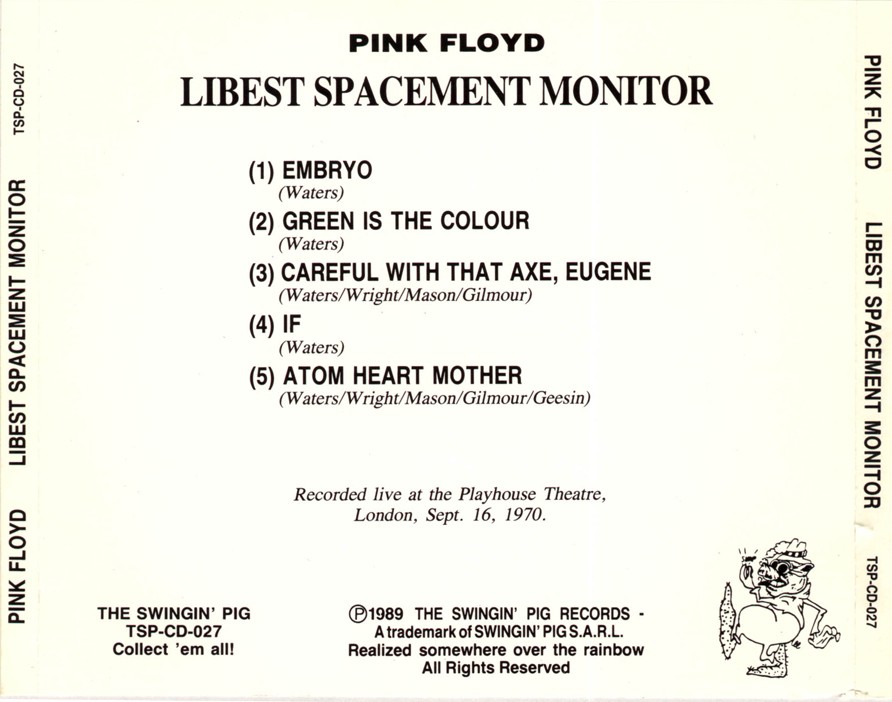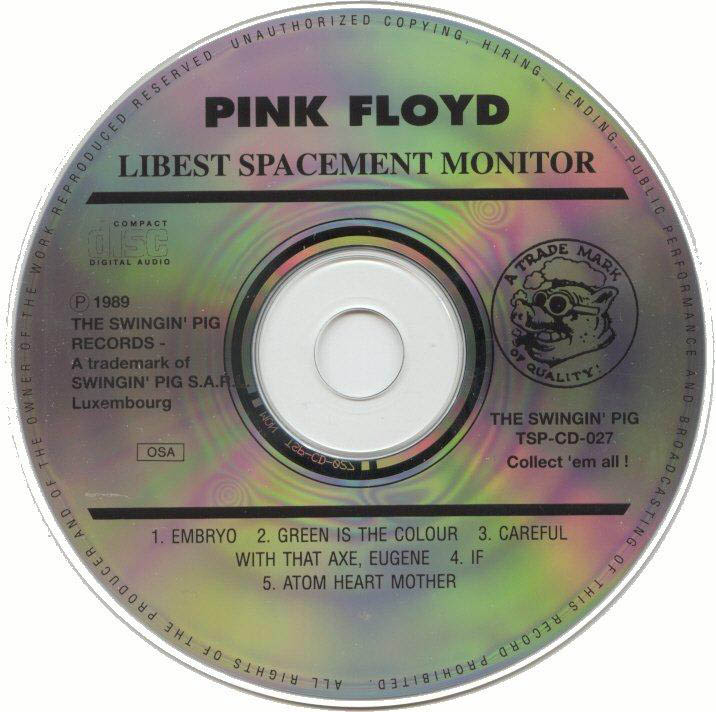 Bootleg n°2141