MADISON SQUARE GARDEN 1977, DAY 4

Date : 04/07/1977
Lieu : Madison square garden,New York, N.Y.
Label : ?
Support : 2 cd
Durée : 121:43 mn
Source : audience
Qualité sonore : 8,5/10

Liste des titres :
CD1 – 47:55
01-Sheep (10:38)
02-Pigs On The Wing (Pt. 1) (1:42)
03-Dogs (17:33)
04-Pigs On The Wing (Pt. 2) (2:21)
05-Pigs (Three Different Ones) (15:41)
CD2 – 73:48
01-Shine On You Crazy Diamond (Parts I-V) (13:21)
02-Welcome To The Machine (7:47)
03-Have A Cigar (5:27)
04-Wish You Were Here (6:45)
05-Shine On You Crazy Diamond (Parts VI-IX) (21:50)
06-Money (9:55)
07-Us and Them (8:43)
Commentaire : Exactement le même enregistrement que le bootleg « An Even Smile ». Même indexation, même qualité sonore. Seule la pochette est différente. Il y a vraiment des types qui ont du temps à perdre (et à faire perdre aux autres) en renommant et faisant circuler sous une pochette différente des bootlegs déjà existants. 

Disponible ici* : http://www.guitars101.com/forums/f145/pink-floyd-1977-07-04-new-york-city-ny-aud-shn-183278.html#post1186794
*Assurez-vous que le téléchargement de ces fichiers ne contrevienne pas à la législation en vigueur.
Pochette :
version 1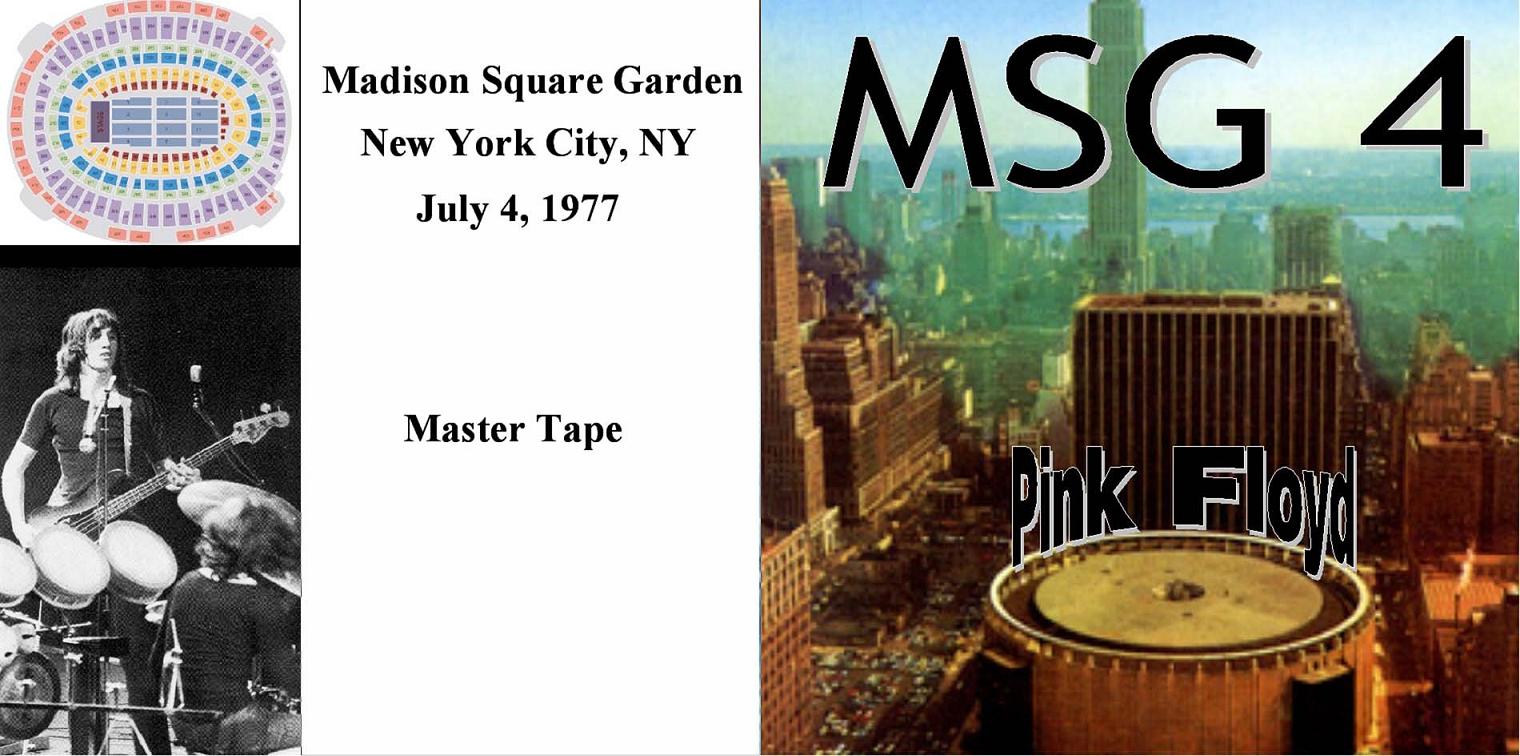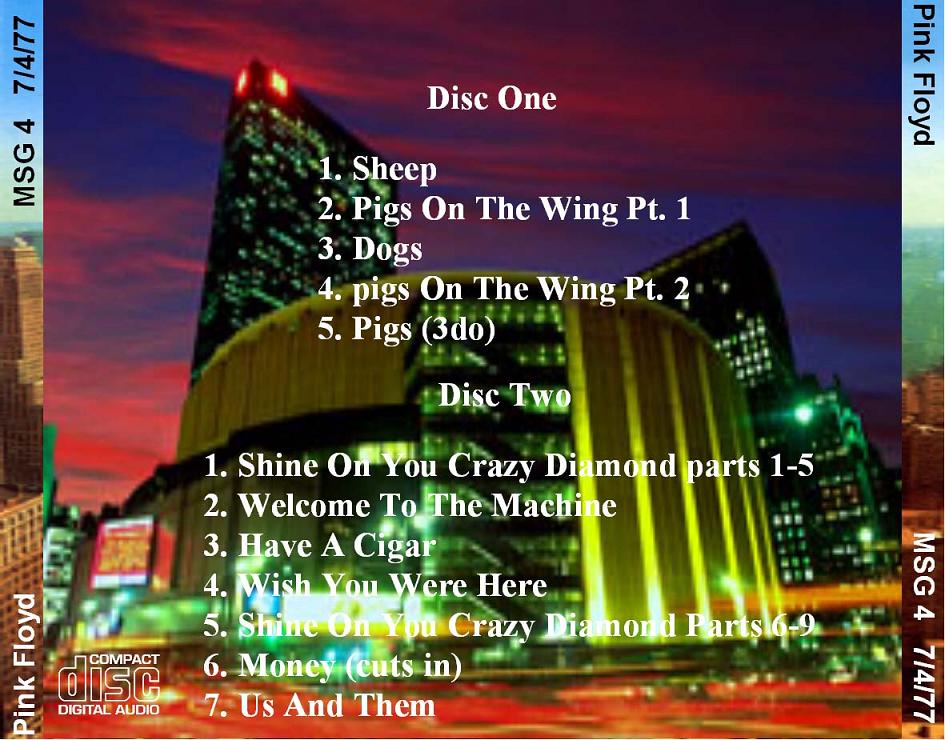 version 2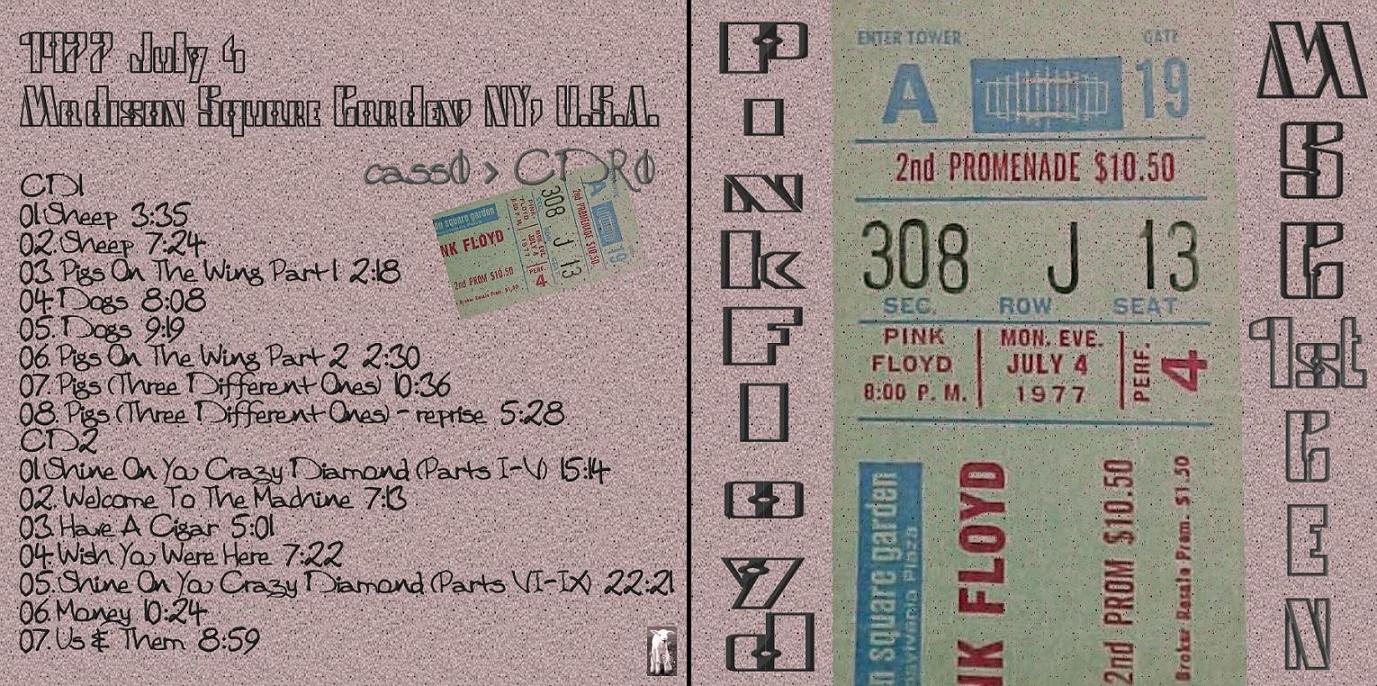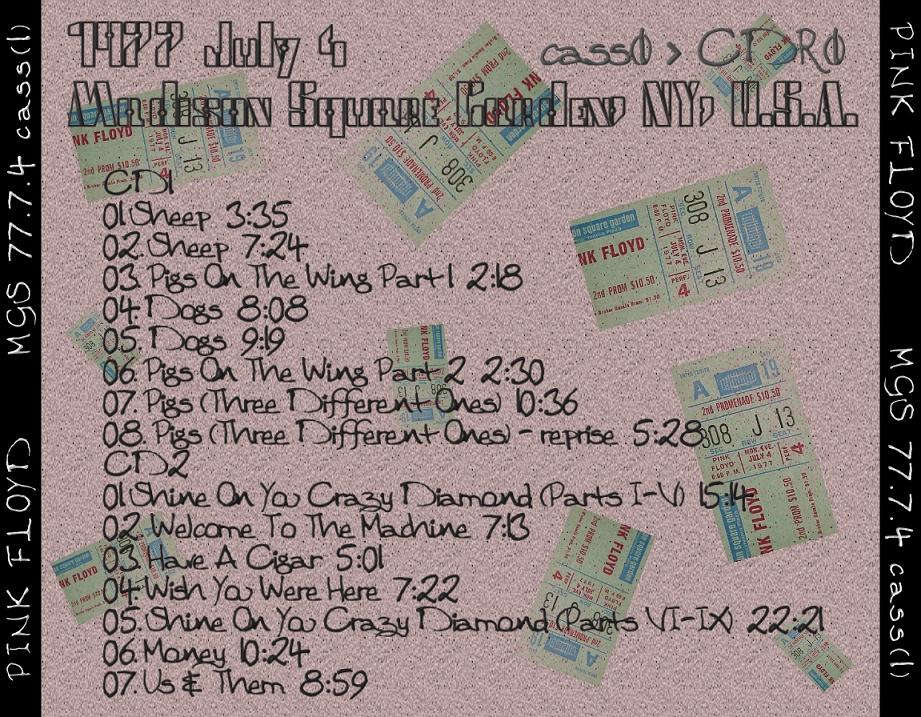 Bootleg n°1055