PLUMPTON RACE TRACK
aka JOURNEY TO PLUMPTON
Date : 08/08/1969
Lieu : Plumpton Race Track, East Sussex, London
Label : Version 1 – « PD/BC Production » / Version 2 – « Master 001 »)
Support : 1 cd
Durée : 60:08 mn
Source : Audience
Qualité sonore : 7/10
Liste des titres :
1. Set The Controls (9:51)
2. Cymbaline (10:30)
« The Journey »:
3. The Beginning (3:41)
4. Beset By Creatures Of The Dark (6:13)
5. The Narrow Way (5:00)
6. The Pink Jungle (5:40)
7. The Labyrinths Of Auximenes (4:57)
8. Behold The Temple Of Light (6:35)
9. The End Of The Beginning (6:24)
Encore:
10. Interstellar Overdrive (5:58)*
* Provient du concert de Rome, le 06 mai 1968
Commentaire : Qualité sonore acceptable. Concert court mais de relativement bonne qualité. Un enregistrement plutôt conseillé.
Ce concert en plein air, initialement programmé à Horton Road, dans le Middlessex, dut être déplacé in extremis en raison du revirement des autorités locales. Sur l'hippodrome de Plumpton, les organisateurs rencontrèrent des difficultés d'alimentation électrique qui occasionnèrent une interruption d'une heure en plein milieu du passage de Soft Machine. Pink Floyd, qui passait après, joua au milieu de la nuit devant une assemblée à moitié endormie.
Disponible ici* : http://quality3.blogspot.fr/2013/11/pink-floyd-east-sussex-1969-2-different.html
*Assurez-vous que le téléchargement de ces fichiers ne contrevienne pas à la législation en vigueur.
Pochette (version 1) :
Livret
Dos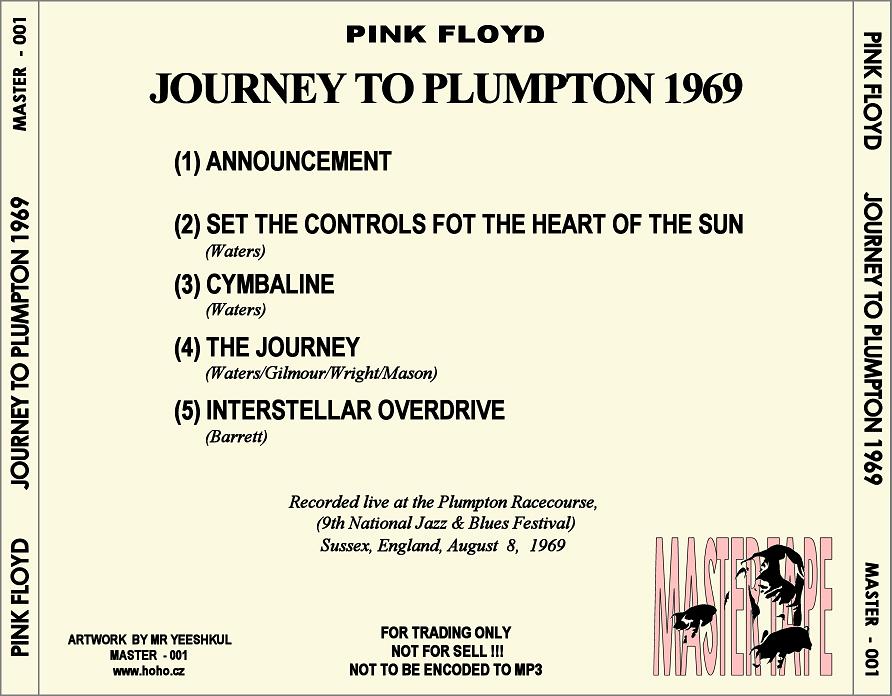 Pochette (version 2) :
Livret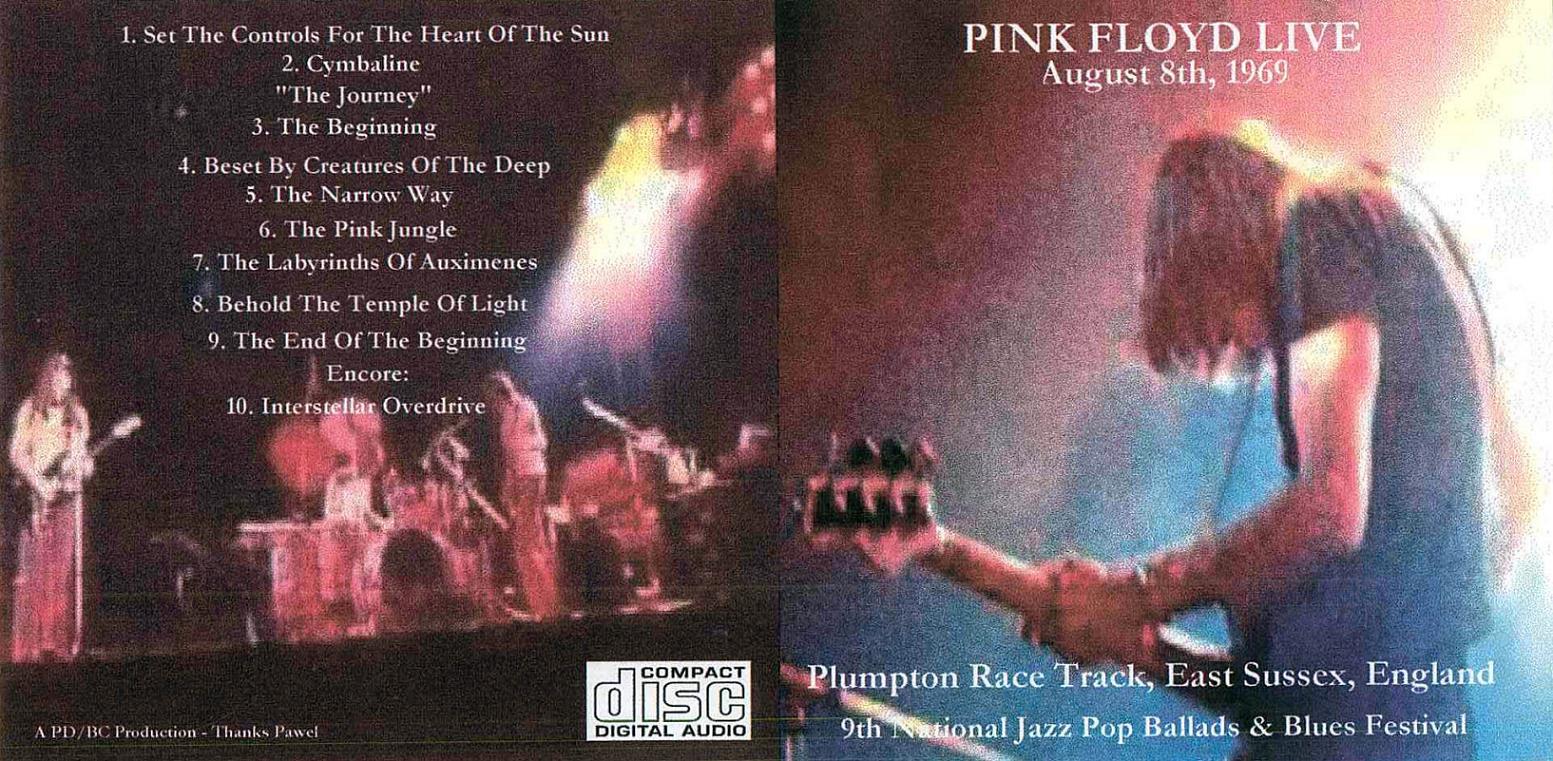 Dos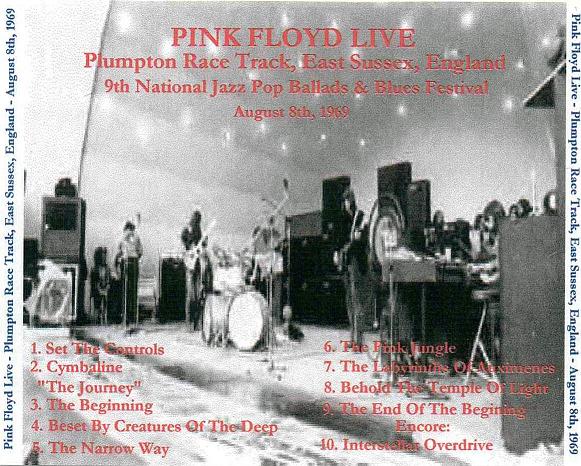 Bootleg n°24