REVEALED AT THE RAINBOW

Date : 04/11/1973
Lieu : Rainbow Theater, Finsbury Park, London, England
Label : Digital Floyd Project (Réf. : DFP 323)
Support :1 cd
Durée : 66:09 mn
Source : Audience
Qualité sonore : 8/10

Liste des titres :
1. Speak To Me (1:28)
2. Breathe (2:51)
3. On The Run (5:48)
4. Time (5:24)
5. Breathe (reprise) (1:01)
6. The Great Gig In The Sky (6:18)
7. Money (7:19)
8. Us And Them (8:23)
9. Any Colour You Like (7:37)
10. Brain Damage (3:50)
11. Eclipse (3:00)
12. Obscured By Clouds (5:17)
13. When You're In (7:53)

Commentaire : Voici le premier d'une série de bootlegs consacrés à deux courts concerts donnés l'après-midi et le soir du 4 novembre 1973 au bénéfice de Robert Wyatt. L'ancien chanteur et batteur de Soft Machine venait d'avoir un grave accident qui l'avait rendu paraplégique. Soft Machine avait été un groupe de la même mouvance que Pink Floyd, même si leurs chemins musicaux avaient ensuite divergé, et les musiciens des deux groupes étaient restés amis. Le concert de charité, où Soft Machine et Pink Floyd ont joué, a semble-t-il rapporté 10.000 livres.
Ce bootleg propose le show de l'après-midi. La qualité de l'enregistrement étant assez médiocre, il a beaucoup moins été diffusé que le concert du soir, qui existe sous une multitude de bootlegs.
Disponibilité :  https://1fichier.com/?55ikyg0f9t
Pochette: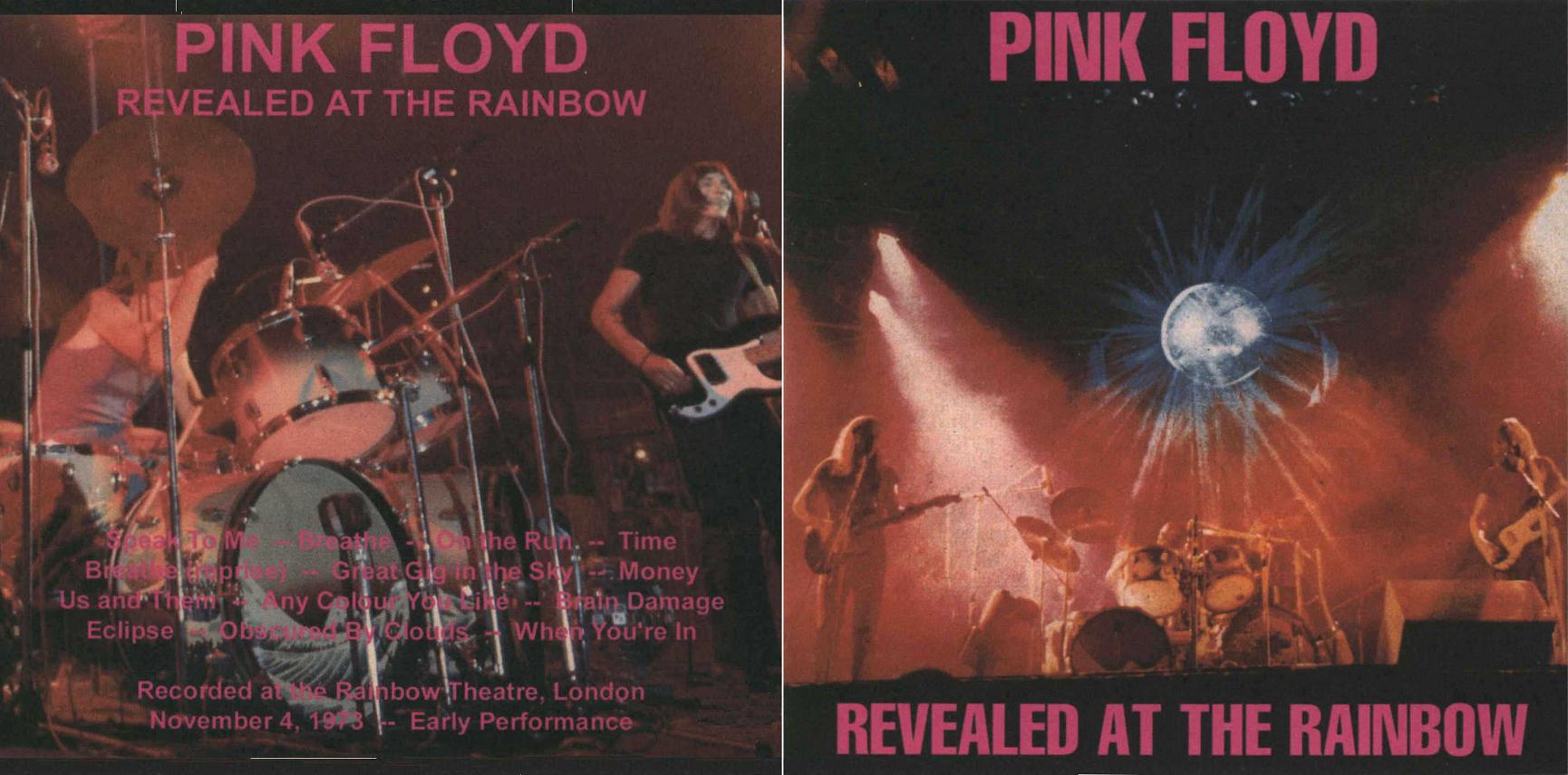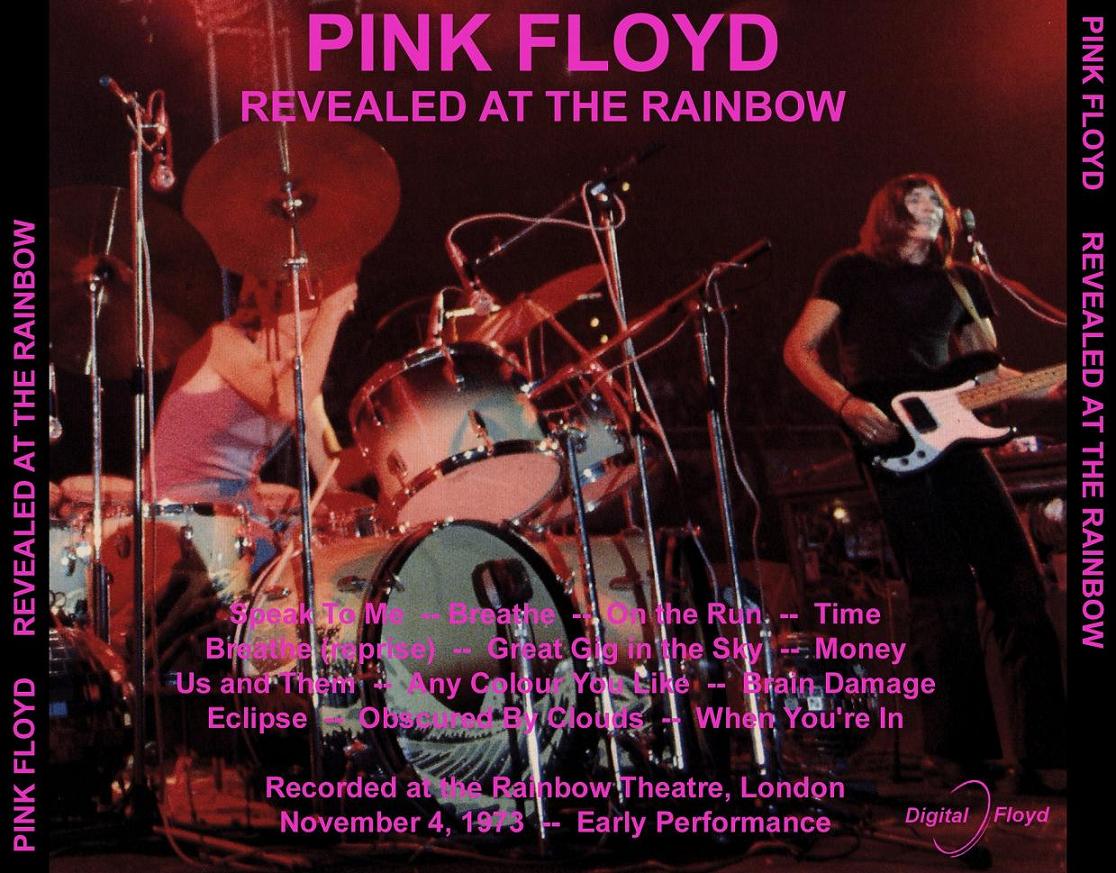 Bootleg n°2483