SOUND DEFINITION

Date : 13/04/1975
Lieu : Cow Palace, San Francisco, California
Label : Blue Cafe (Ref. : BC 248/A/B/C)
Support :3 cd
Durée : 146:39 mn
Source : Audience
Qualité sonore : 8,5/10

Liste des titres :
CD1 – 42:24
01. Raving And Drooling (11:49)
03. Shine On You Crazy Diamond (Parts I-V) (12:25)
04. Have A Cigar (5:38)
05. Shine On You Crazy Diamond (Parts VI-IX) (12:32)
CD2 – 56:31
01. Speak To Me (4:41)
02. Breathe (2:34)
03. On The Run (4:34)
04. Time / Breathe (Reprise) (6:36)
05. The Great Gig In The Sky (7:24)
06. Money (9:03)
07. Us And Them (7:27)
08. Any Colour You Like (8:44)
09. Brain Damage (3:38)
10. Eclipse (1:50)
CD3 – 47:44
01. Echoes (23:30)
02. Echoes (24:13)
Commentaire : Assurément la meilleure version de ce concert bien que la bande pâtisse d'un défaut énervant sur le premier morceau : la vitesse ralentit à intervalle régulier. Probablement à cause du vieillissement de la cassette d'origine. Heureusement, ça prend fin au bout de quelques minutes.
Le label « Blue Café » qui publie ce bootleg est, je crois le nouveau nom du label « Highland ».
Une bizarrerie aussi : deux versions de « Echoes » sur le disque 3. La différence de son est inaudible. Mon hypothèse : l'une des deux versions dure 24:13 minute, ce qui ne permettait pas de le faire tenir sur le disque 2 à moins de graver en mode « overburn ». L'autre version est légèrement raccourcie (les applaudissement du début sont coupés), ce qui aurait permis de la faire tenir, mais en amputant un immortel extrait de bruit de foule.
Faites comme bon vous semble, mais moi, j'ai foutu une version de « Echoes » à la fin du disque 1 et l'autre à la fin du disque 2 et comme ça l'ensemble tient sur deux disques. Du coup, j'ai du refaire la pochette, alors comme je suis bon prince, je vous mets le scan de la pochette version 2 CD en rab' Veinards.
Disponible ici* : http://www.guitars101.com/forums/f145/pink-floyd-1975-04-13-daly-city-ca-aud-flac-128696.html
*Assurez-vous que le téléchargement de ces fichiers ne contrevienne pas à la législation en vigueur.
Autres versions de ce concert disponibles dans ma collection :
Pochette: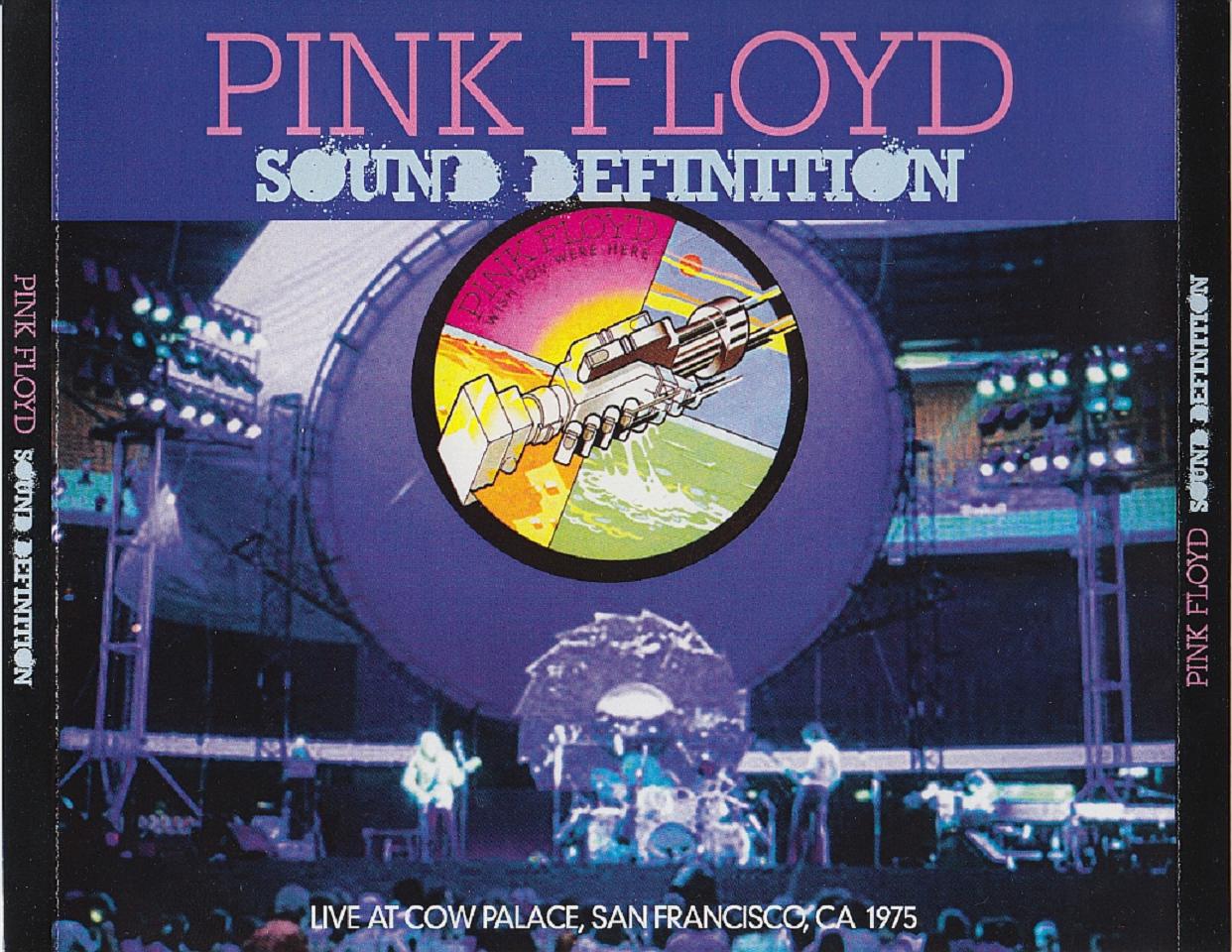 version « 2 CD »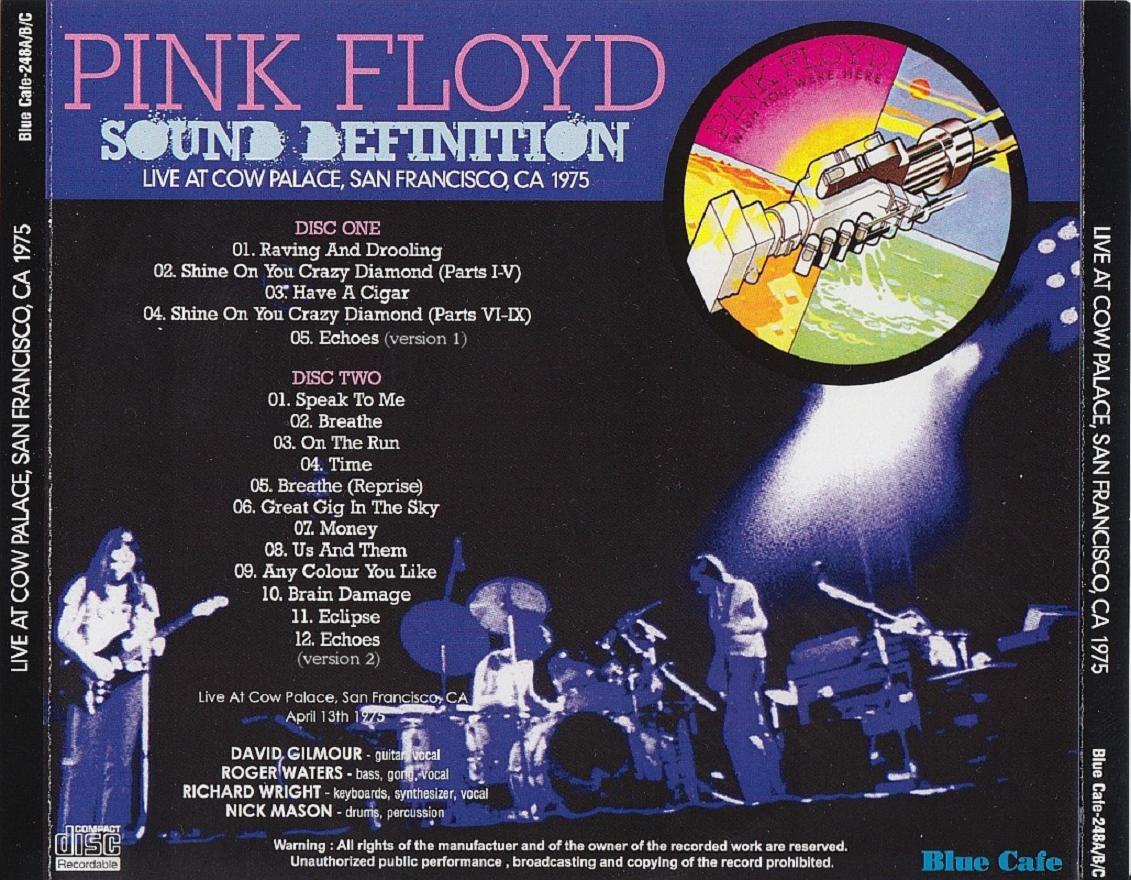 version « 3 CD »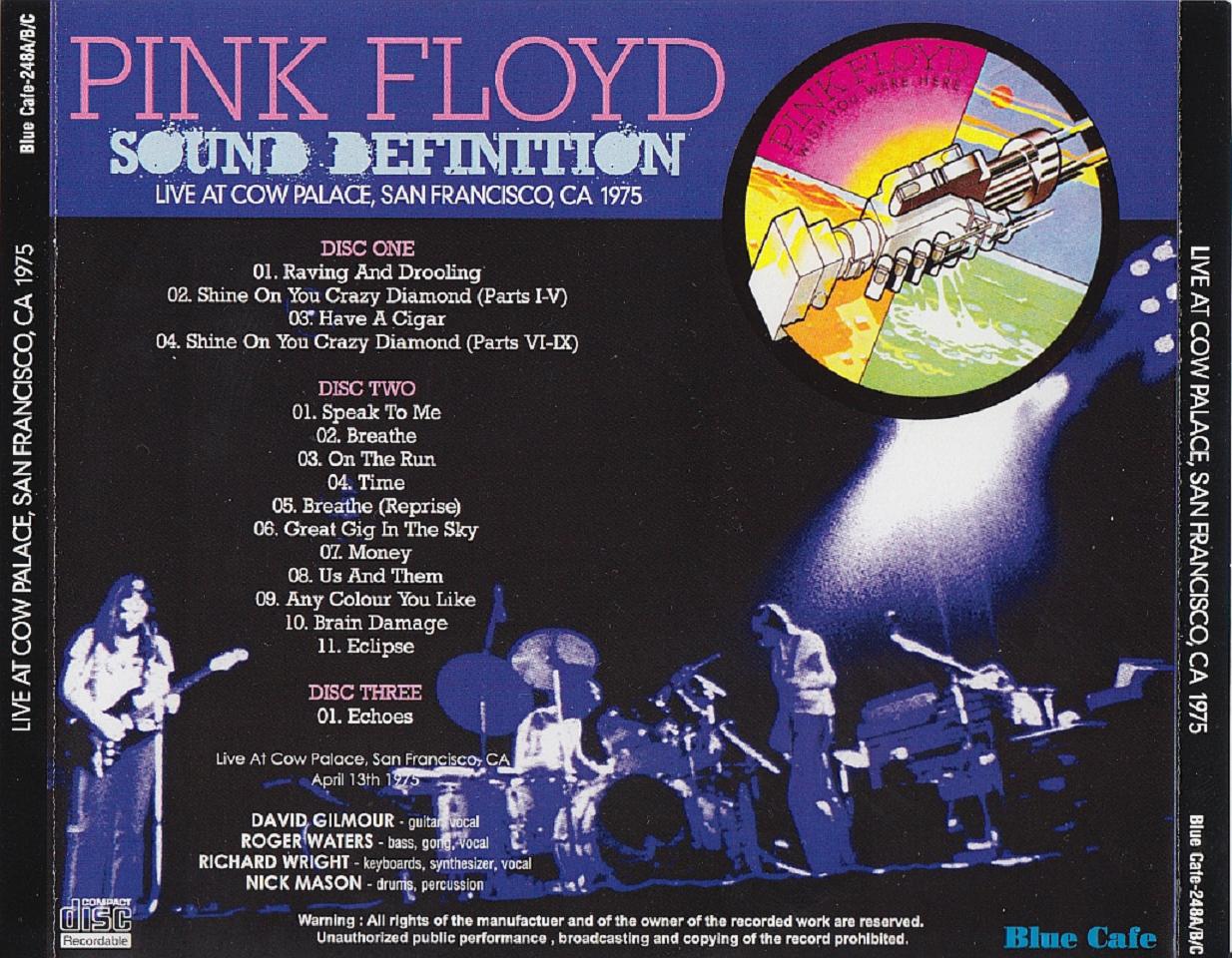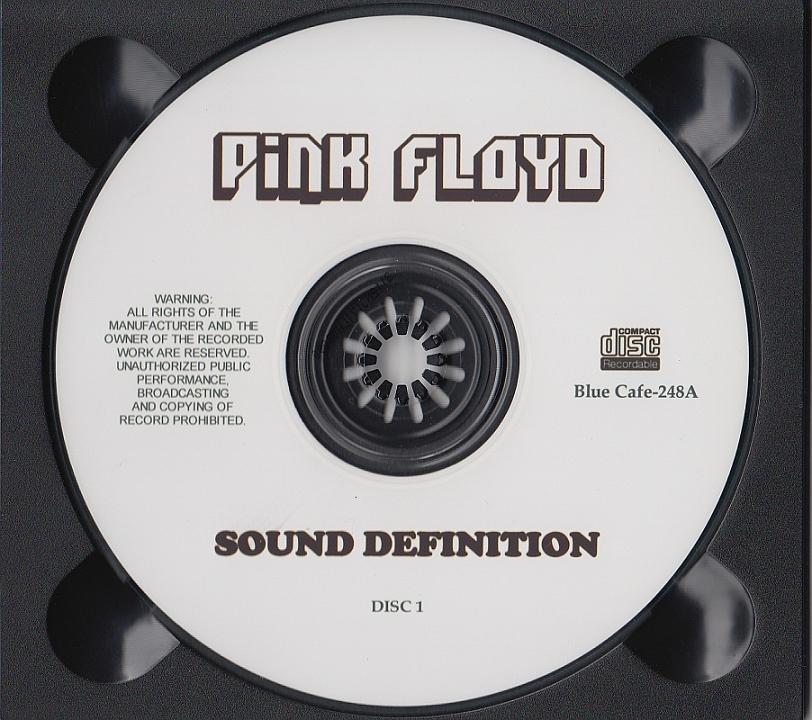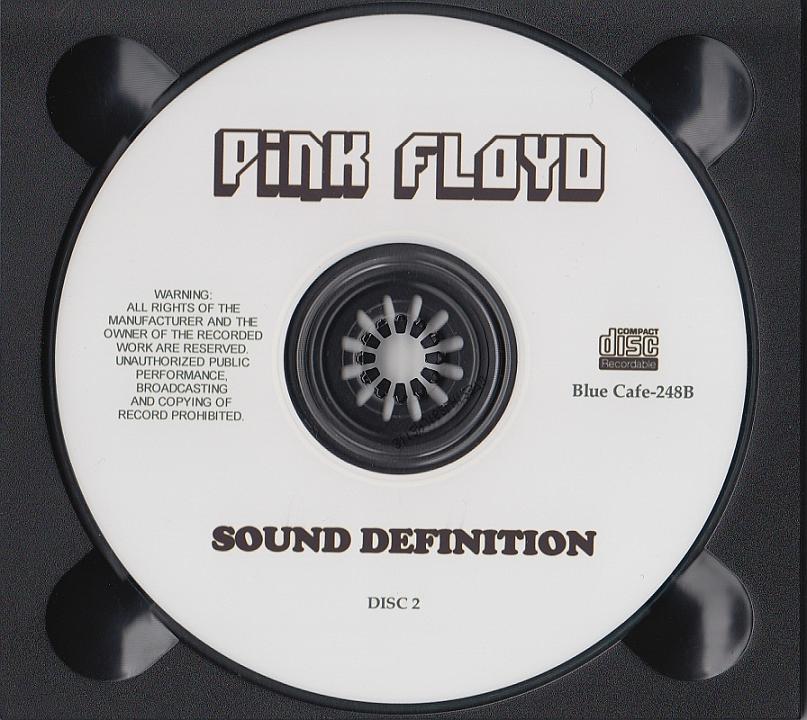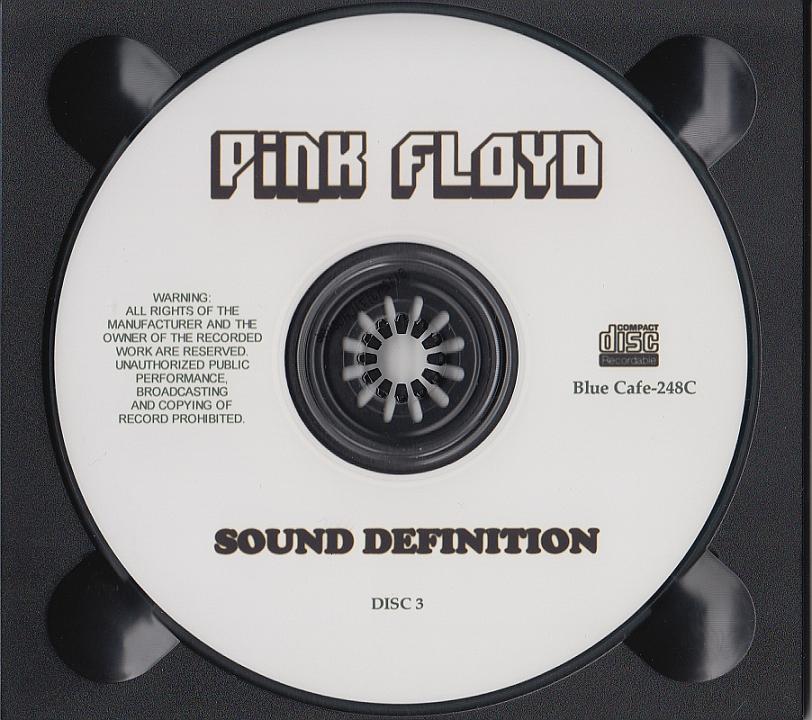 Bootleg n°2262