STRANGE TALES

Date : 20/11/1971
Lieu : Taft Auditorium, Cincinnati, Ohio
Label : R & D
Support : 2 cd
Durée : 138:39 mn
Source : audience
Qualité sonore : 8/10

Liste des titres :
CD1 – 76:34
1. The Embryo (28:02)
2. Fat Old Sun (13:56)
3. Set the Controls (15:10)
4. Atom Heart Mother (19:24)
CD2 – 62:05
1. Careful with that Axe, Eugene (13:23)
2. Cymbaline (12:49)
3. Echoes (27:43)
4. Blues (8:09)
Disponible ici* :  sur demande
*Assurez-vous que le téléchargement de ces fichiers ne contrevienne pas à la législation en vigueur.
Commentaire : Ce concert, le dernier de la tournée, présente plusieurs caractéristiques qui lui confèrent un intérêt particulier. Deux titres furent joués en public pour la dernière fois dans l'histoire de la carrière de Pink Floyd : « Cymbaline » et « The Embryo ». Concernant ce dernier, la version interprétée ce soir là fut la plus longue jamais jouée en concert, avec plus de 28 minutes. La raison en fut une panne de l'orgue de Richard Wright. Durant la réparation de l'instrument, les trois autres continuèrent à jammer et ont peut reconnaître dans ces improvisations des extraits de morceaux connus tels que « Careful with that axe » ou « Echoes », mais aussi des extraits de morceaux qui n'existaient alors qu'à l'état d'ébauche ou bien qui n'étaient même pas encore en projet tels que « Money », « Breathe », « Any Colour You Like » et « Sheep », ce qui est un bon enseignement sur la genèse de la musique de Pink Floyd.
Il s'agit ici de la version complète du concert et elle dispose d'une qualité sonore très correcte. Pour une qualité encore meilleure mais un concert incomplet, voir le bootleg « Embryonic Madness ».
Enfin, on peut noter l'inanité de l'illustration de pochette, qui aurait certainement mieux convenu à un album de Manowar qu'à un bootleg de Pink Floyd!
Pochette :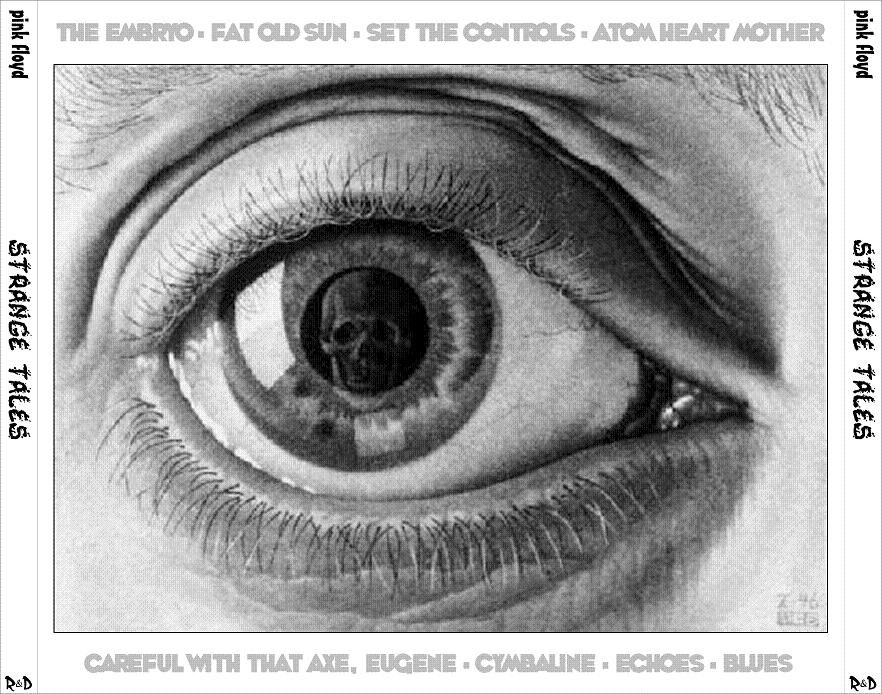 Bootleg n°2110