BETTER THAN FOOD
Nouveau vinyl rip amicalement transmis par MCP
Date : 1972-1973
Lieu : Londres (BBC studios et Rainbow Theatre)
Label : Anti-Gravity Records RM 563 GLC (Great Live Concerts)
Support : 1 cd (vinyle rip)
Durée : 45:01 mn
Source : BBC sessions
Qualité sonore : 8/10

Liste des titres :
1. The Bogus Man (part 2) (aka « Grey Lagoons ») (5:04)
2. Sea Breezes (7:34)
3. Virginia Plain (4:04)
4. Chance Meeting (5:40)
5. Re-Make – Re-Model (6:33)
6. Pyjamarama (3:03)
7. Editions of You (4:01)
8. A song for Europe (5:37)
9. Do the Strand (4:00)
Titres 1 – 5 : BBC Radio One In Concert, August 1972.
Titres 6 : BBC Radio One session, recorded 5 March 1973.
Titres 7 – 8 : In Concert from London, US TV 1973. Recorded at the Rainbow Theatre, London, November 12th 1973 (or 10th or 11th)
Commentaire : Contrairement aux versions du BBC Concert d'août 1972 qu'on peut trouver sur les bootlegs « The BBC sessions » ou « First Kiss« , la version du bootleg « Better than food » comporte un titre de moins (« The Bob »), mais les morceaux sont laissés entiers avec leurs applaudissements et le son est légèrement meilleur, alors que sur les autres bootlegs, les titres sont amputés d'une partie de leurs applaudissement pour raccourcir la durée. Le vinyle utilisé pour ce repiquage est particulièrement de bonne qualité : les craquement sont audibles, mais très légers.
Le concert d'août 72 a subi diverses modifications : « The Bogus Man part 2 », qui était le titre originel de la chanson parue ensuite sous le titre de Grey lagoons, n'était normalement que le second morceau du concert. Le premier morceau (« The Bob ») a été supprimé et remplacée par une voix de DJ, probablement repiquée sur un autre enregistrement et qu'on entend dire « This is Roxy Music ». Grey Lagoons comporte aussi un overdub : le solo de saxo de Mackeys est remplacé par un solo de synthé de Brian Eno. Ceci s'explique probablement par un problème de micro sur le saxo, que l'on entend à peine sur l'ensemble du concert. Enfin, plusieurs autres overdubs ont été ajoutés, notamment une réverb' sur « Sea Breezes ». Plus de détails dans la version anglaise ci-dessous :
Details The August 1972 concert has been touched up in several places. Firstly, a DJ introduction and applause is added to the start of Grey Lagoons which was actually the second song of the concert. Grey Lagoons also has an Eno-type solo dubbed on where Mackays sax solo should be. Listening to the original recording reveals that there was probably some sort of microphone trouble with the sax, as it is barely audible (but it is there). Sea Breezes has reverb and delay studio effects added to the now that we are lonely… section, and Re-Make/Re-Model has extra applause mixed in at the end. Better Than Food was reissued on coloured vinyl (blue/purple) as a limited edition of 100, and uses the back cover of the original pressing as an insert for the front.
Disponible ici : https://1fichier.com/?i3f1nt395b
Pochette :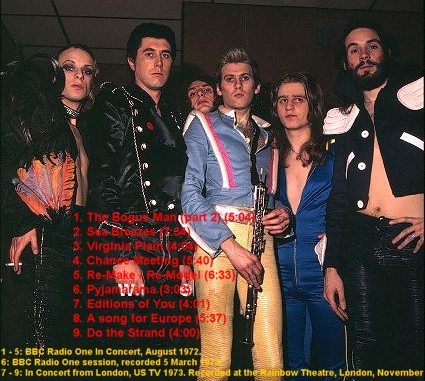 version vinyle :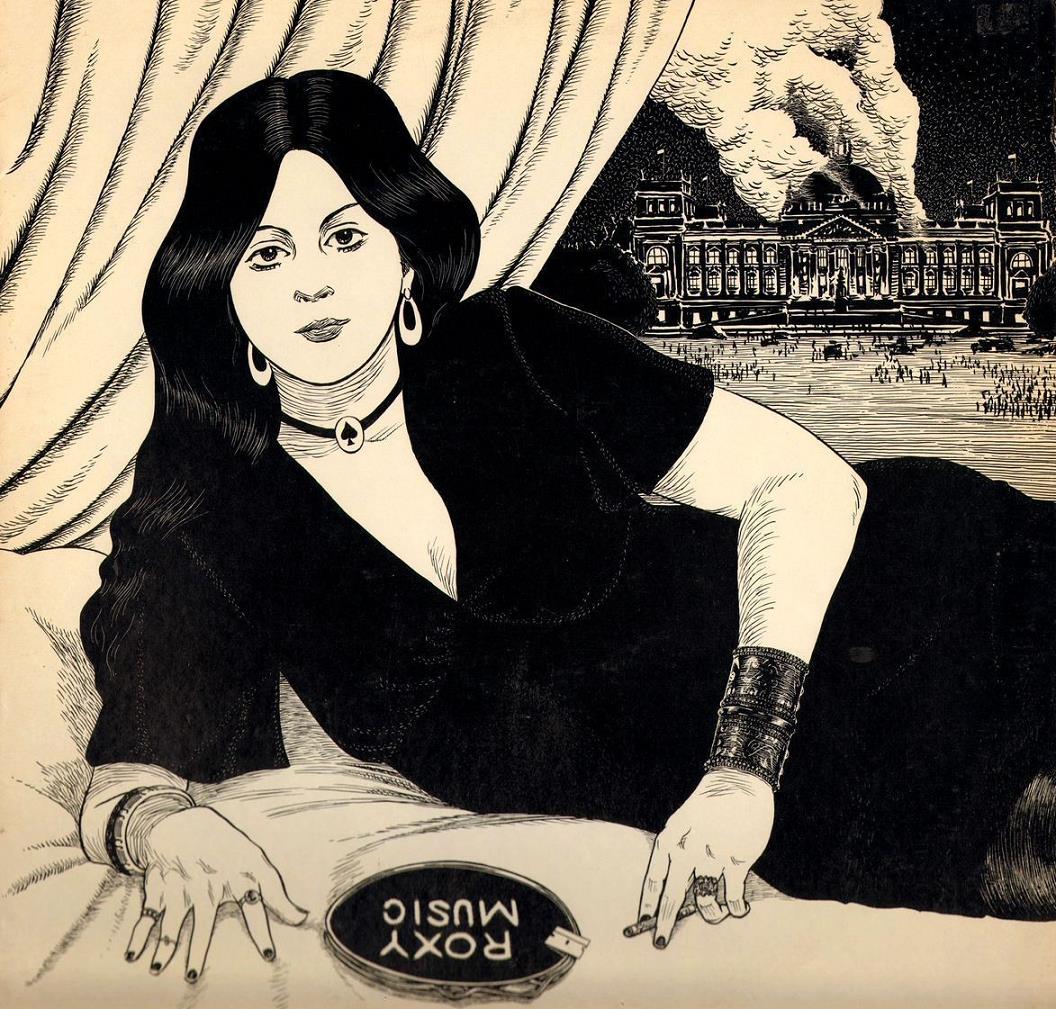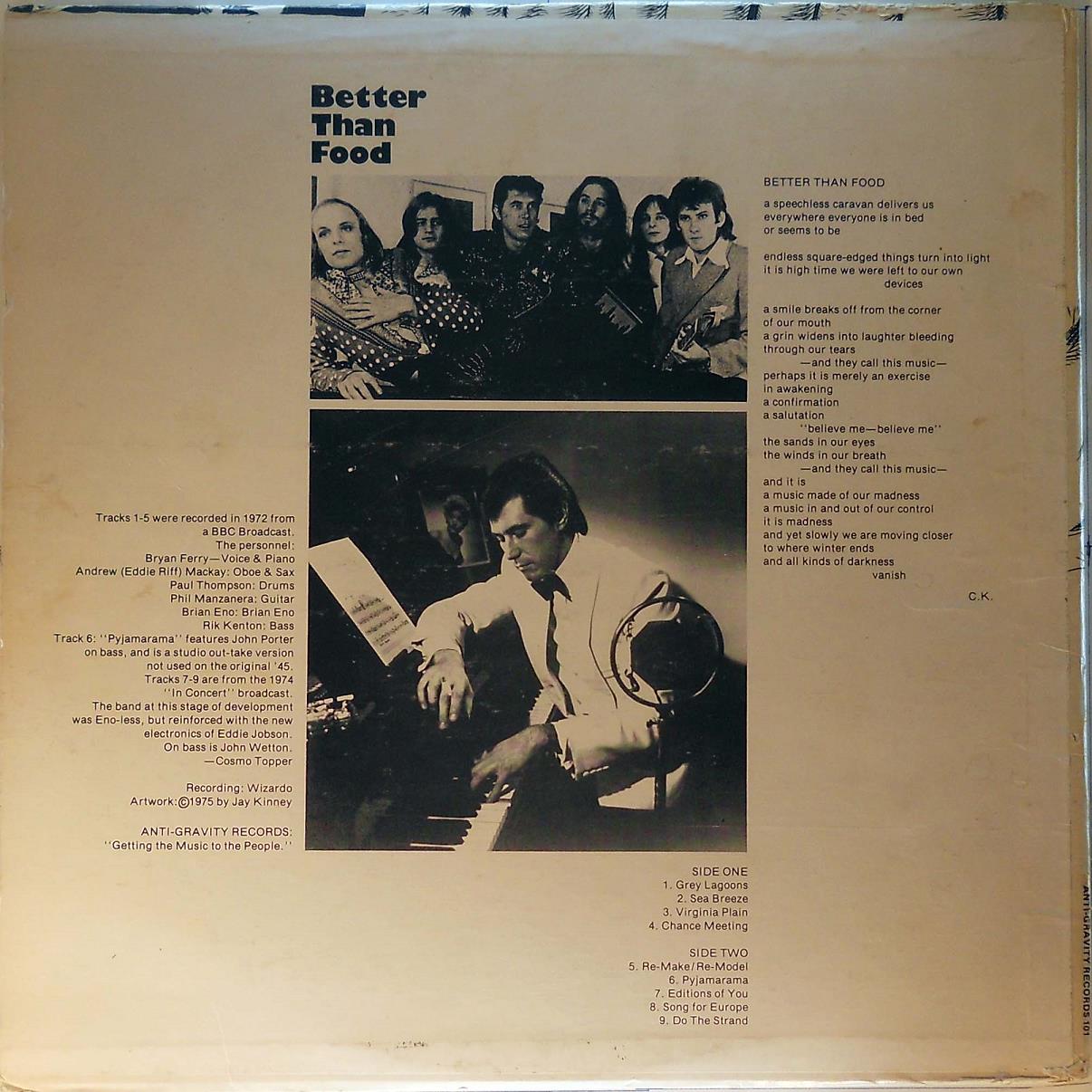 Bootleg n°85