OH YEAH
Date : 02/08/1980
Lieu : Wembley Arena (Londres)
Label : Inconnu (Ref. : UD 6560A/B/C/D 111)
Support : 2 cd (LP rip)
Durée : 87:55 mn
Source : Audience
Qualité sonore : 7/10

Liste des titres :
CD1 – 44:12
01-South Downs (Intro tape) (2:18)
02-The Bogus Man (4:57)
03-Trash (3:05)
04-Both Ends Burning (5:06)
05-Rain Rain Rain (3:25)
06-Flesh And Blood (6:10)
07-Oh Yeah (5:33)
08-A Song For Europe (7:50)
09-Dance Away (5:48)
CD2 – 43:43
01-Same Old Scene (4:53)
02-My Only Love (7:34)
03-Over You (3:25)
04-Eight Miles High (6:42)
05-Love Is The Drug (4:03)
06-The Thrill Of It All (8:32)
07-Do The Strand (4:27)
08-Editions Of You (4:07)
Musiciens :
Bryan Ferry: Vocals, Keyboards
Phil Manzanera: Guitar
Andy Mackay: Saxophone, Oboe
Neil Hubbard: Guitar
Andy Newmark: Drums
Gay Fletcher: Keyboards
Alan Spenner: Bass
Special Guests:
Paul Carrack: Keyboards
Disponible ici : http://www.guitars101.com/forums/f145/roxy-music-1980-08-02-london-uk-aud-flac-416081.html

*Assurez-vous que le téléchargement de ces fichiers ne contrevienne pas à la législation en vigueur.
Commentaire : Quelques titres du même concert sont disponibles avec une qualité sonore parfaite dans le bootleg « King Biscuit 1980 ». Le concert entier est disponible avec une qualité sonore légèrement meilleure sur le bootleg « South Downs ».
Pochette: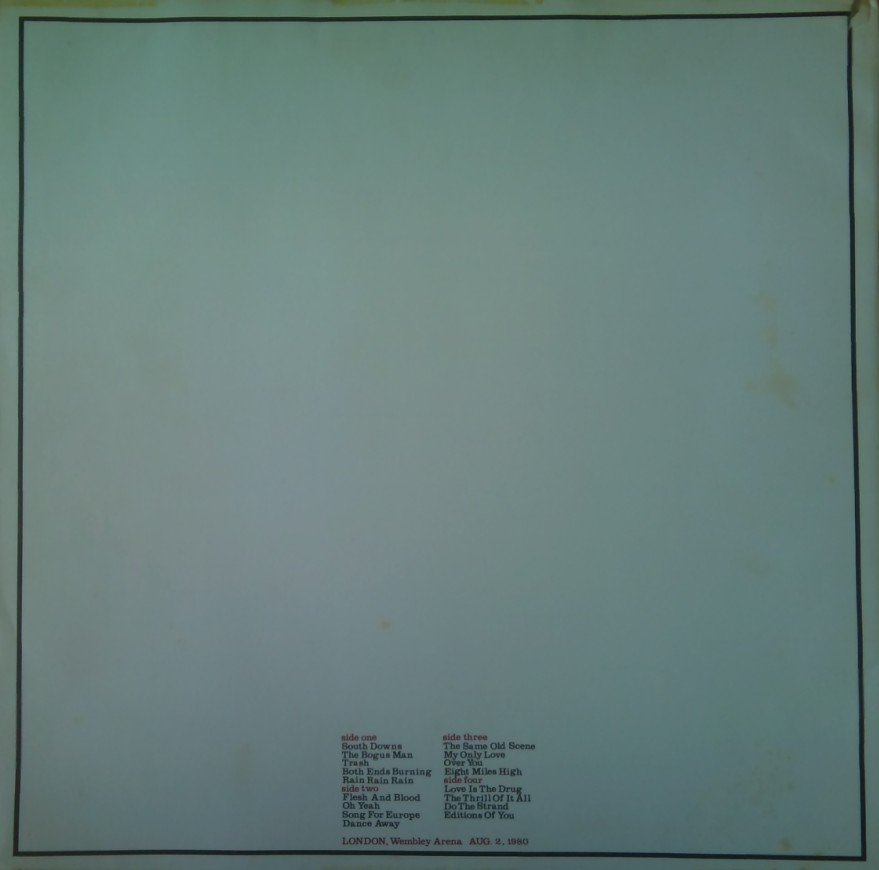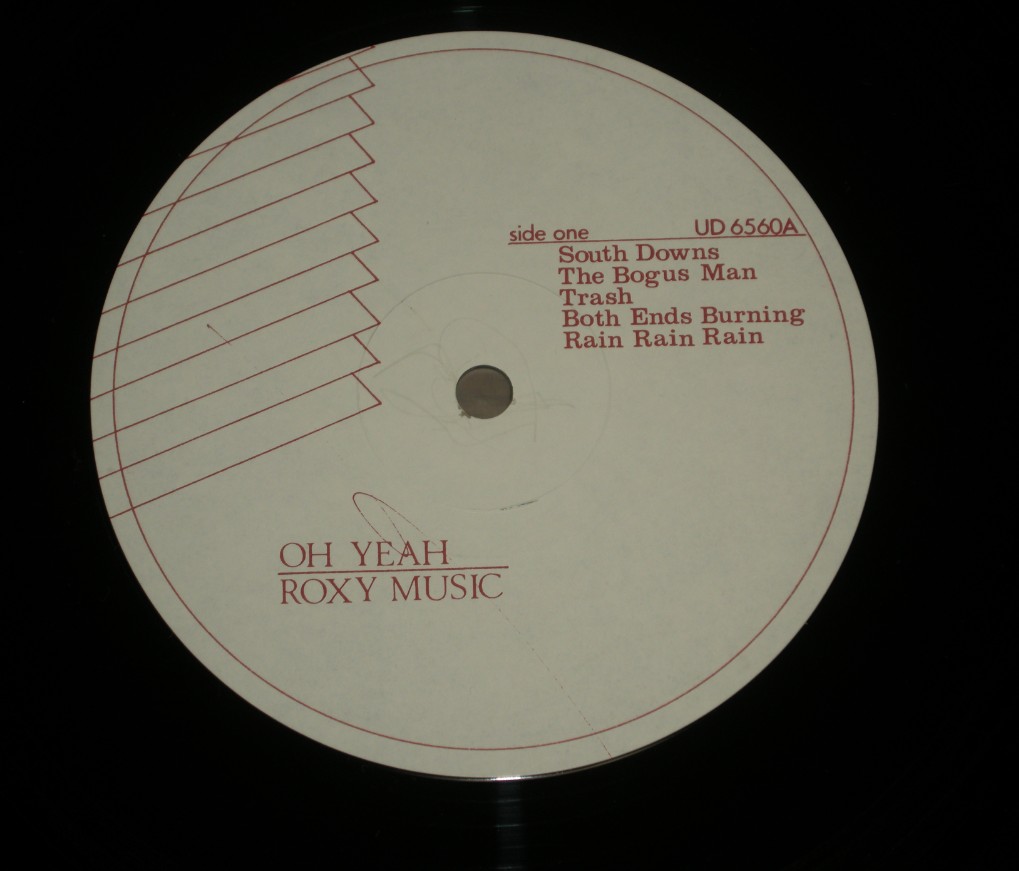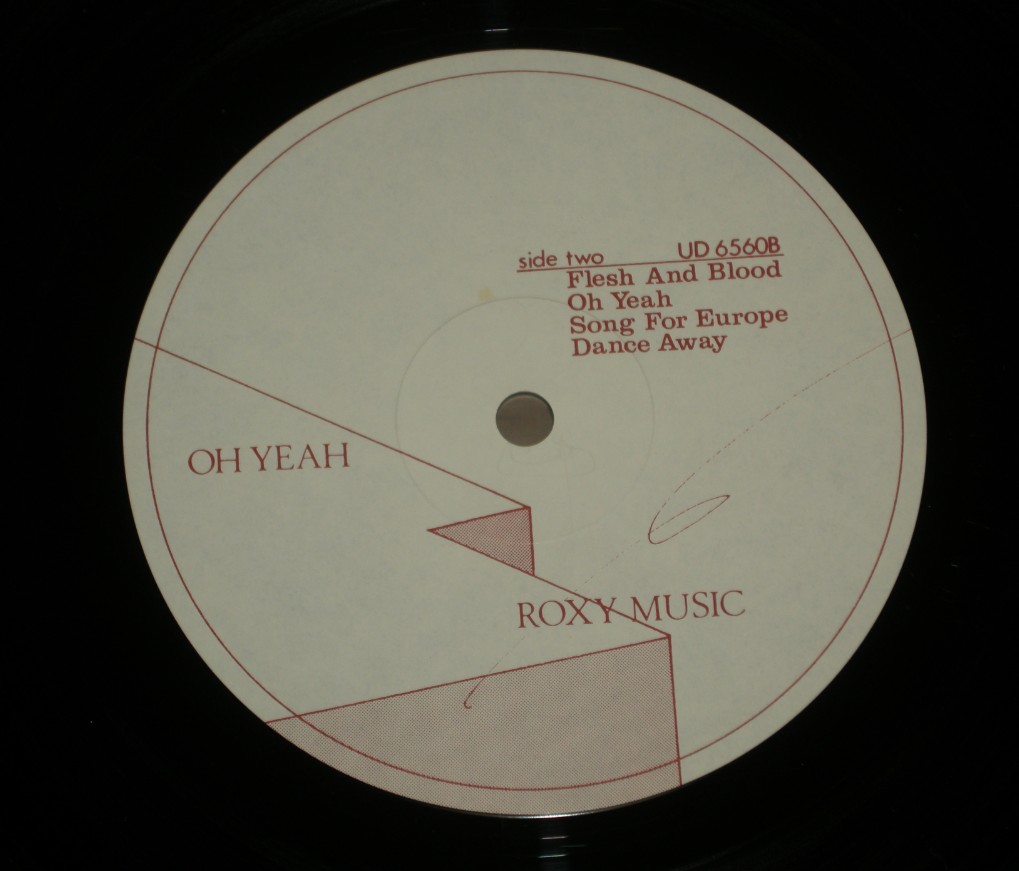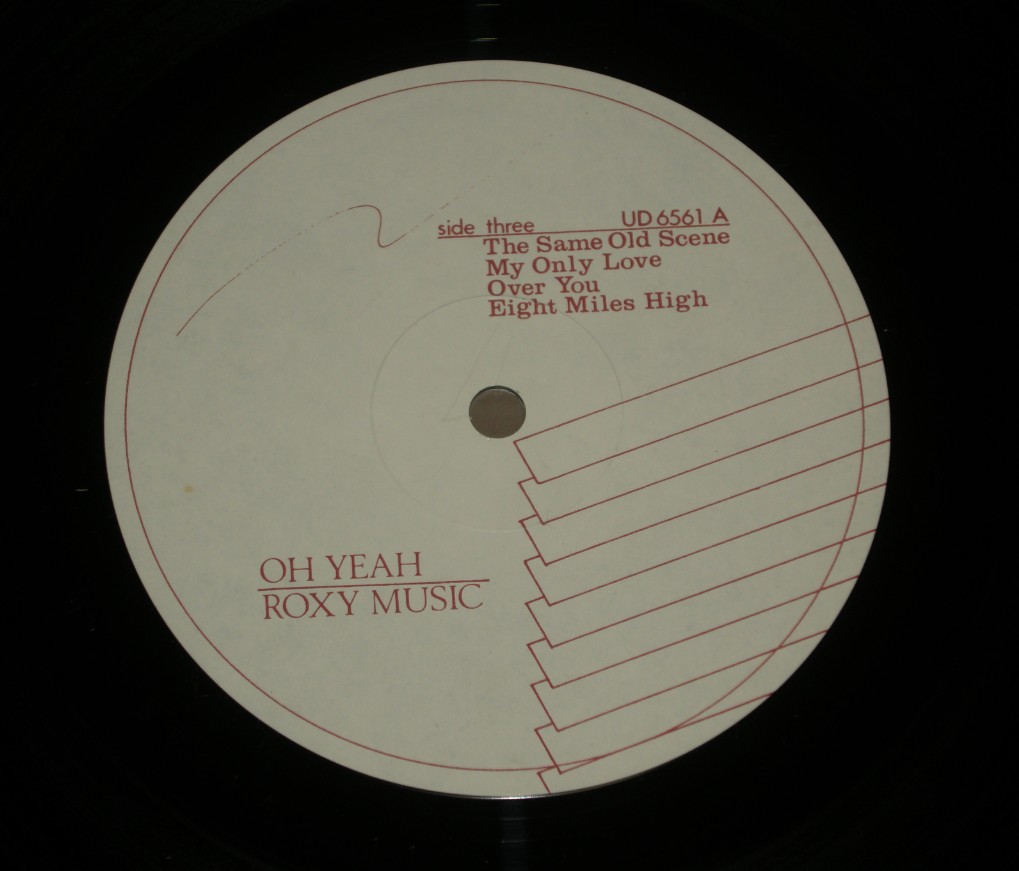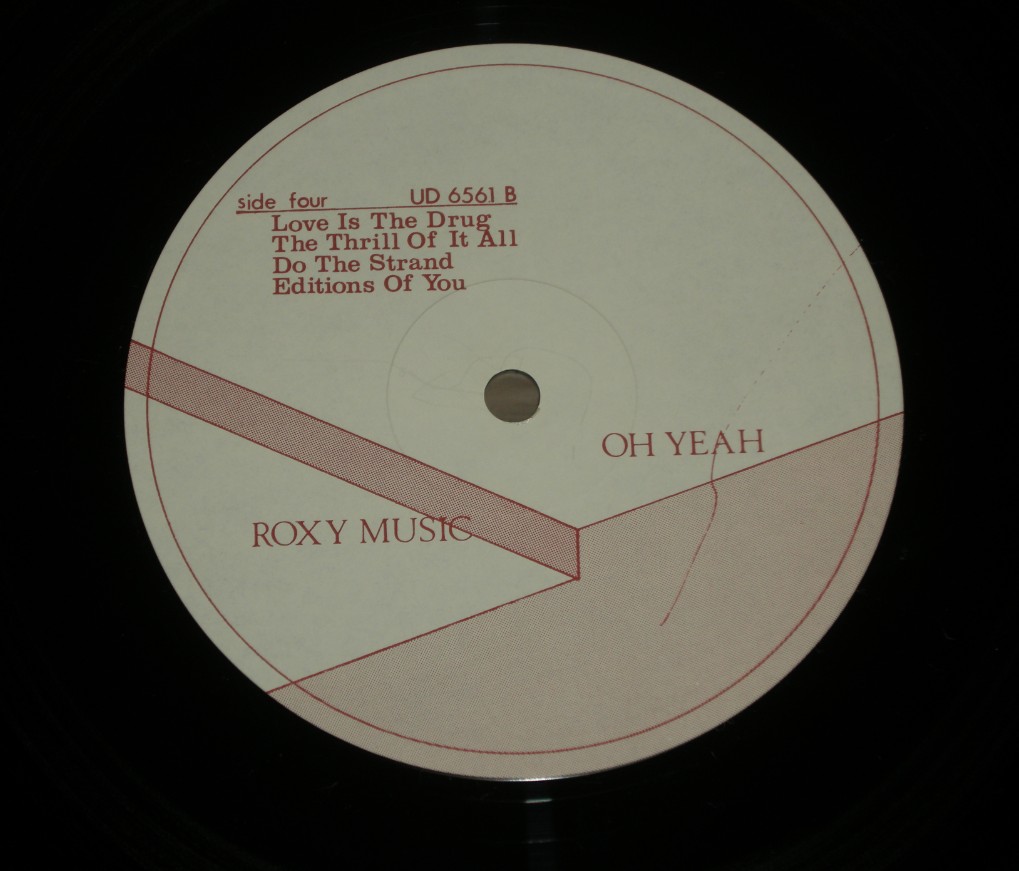 Bootleg n°3092