WEMBLEY ARENA 1982 (OSAKA, JAPAN 1983)

Date : 02/02/1983
Lieu : Osaka Festival Hall, Osaka Japan
Label : Inconnu (Taper: japrainbow)
Support : 1 cd
Durée : 78:02 mn
Source : Audience
Qualité sonore : 7,5/10

Liste des titres :
01. India (1:45)
02. The main thing (4:29)
03. Out of the blue (4:38)
04. Both ends burning (5:20)
05. Take a chance with me (4:47)
06. Songs for europe (6:20)
07. Can t let go (5:09)
08. Avalon (4:37)
09. My only Love (8:03)
10. Dance away (3:35)
11. Love is a drug (4:00)
12. Like a hurricane (9:46)
13. Editions of you (4:21)
14. Do the strand (4:13)
15. Jealous guy (6:59)
Musiciens:
Bryan Ferry: Vocals, Keyboards
Phil Manzanera: Guitar
Andy Mackay: Saxophone, Oboe
Guy Fletcher: Keyboards
Neil Hubbard: Guitar
Alan Spenner: Bass
Andy Newmark: Drums
Jimmy Maelen: Percussion
Fonzi Thornton: Backing Vocals
Michelle Cobbs: Backing Vocals
Tawatha Agee: Backing Vocals
Commentaire : Le titre et les indications de ce bootleg sont complètement faux. De plus, le concert est incomplet (la version complète est disponible ici). Par contre, cette version-ci dispose d'une meilleure qualité sonore que la version complète.
Disponible ici : http://www.guitars101.com/forums/f145/roxy-music-1983-02-02-osaka-jp-aud-flac-292882.html
*Assurez-vous que le téléchargement de ces fichiers ne contrevienne pas à la législation en vigueur.
Pochette: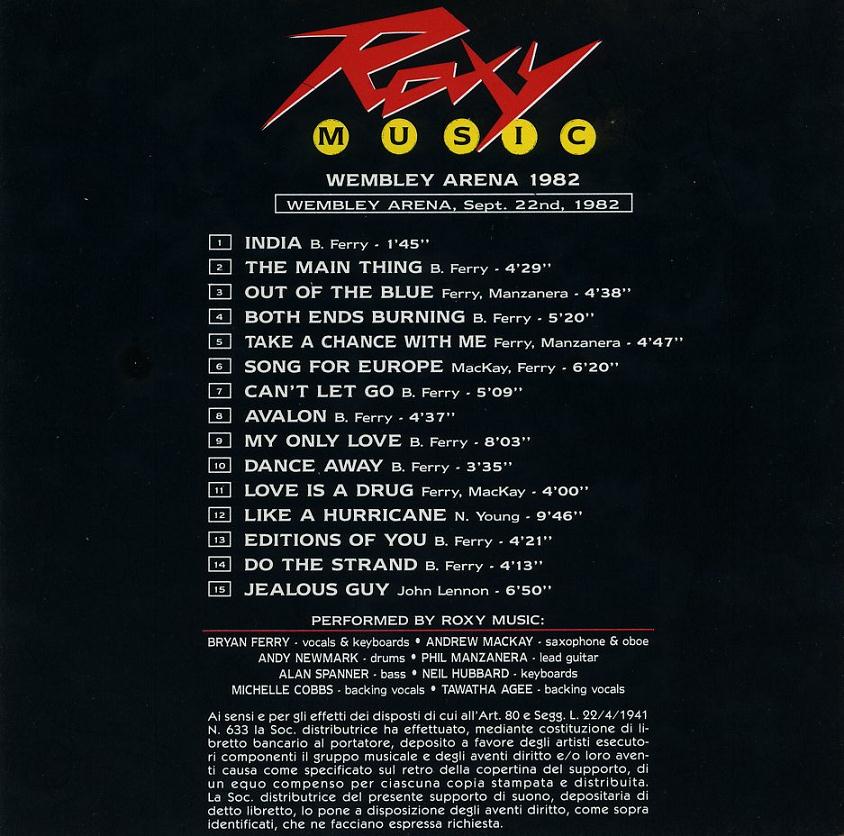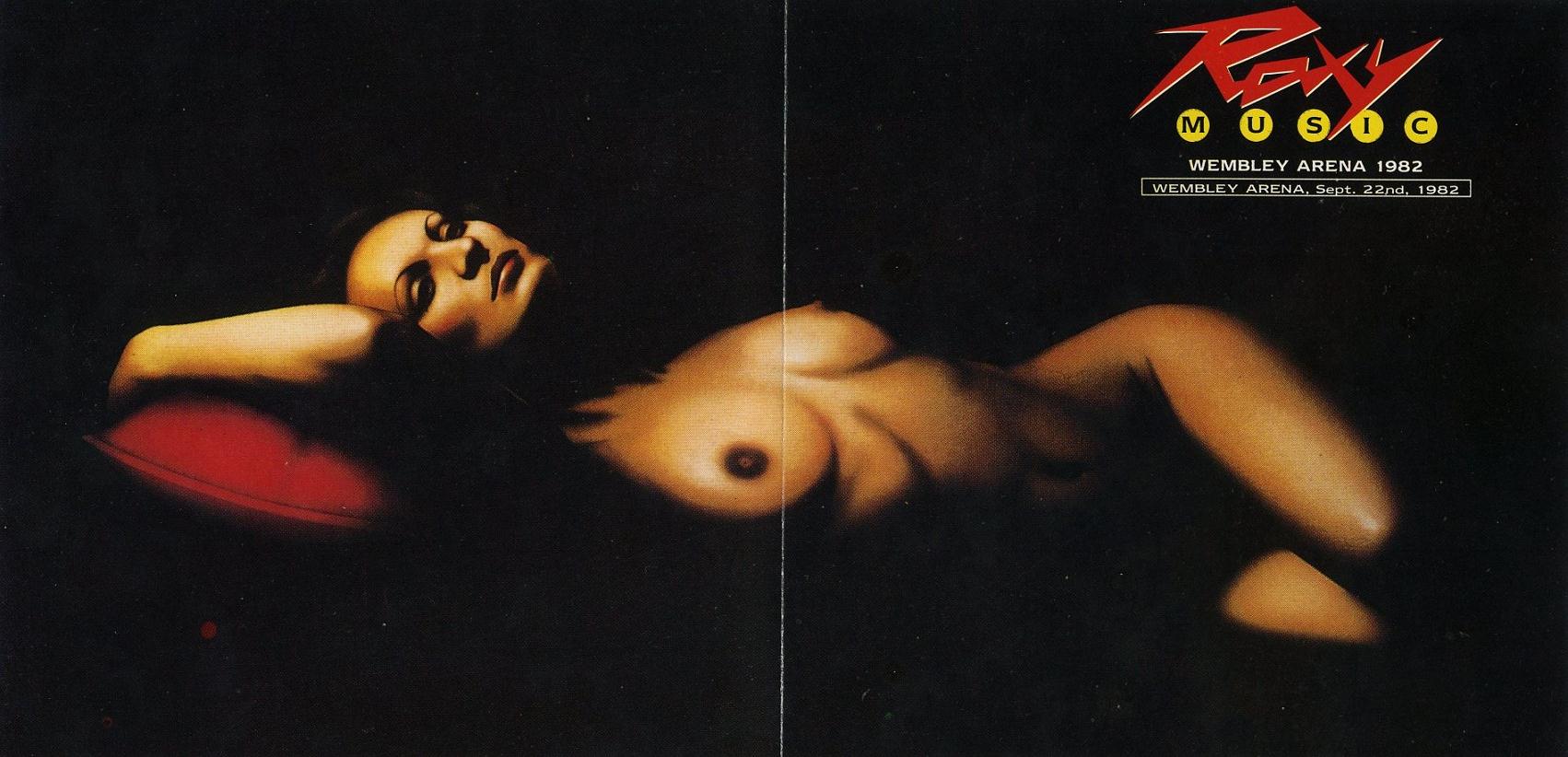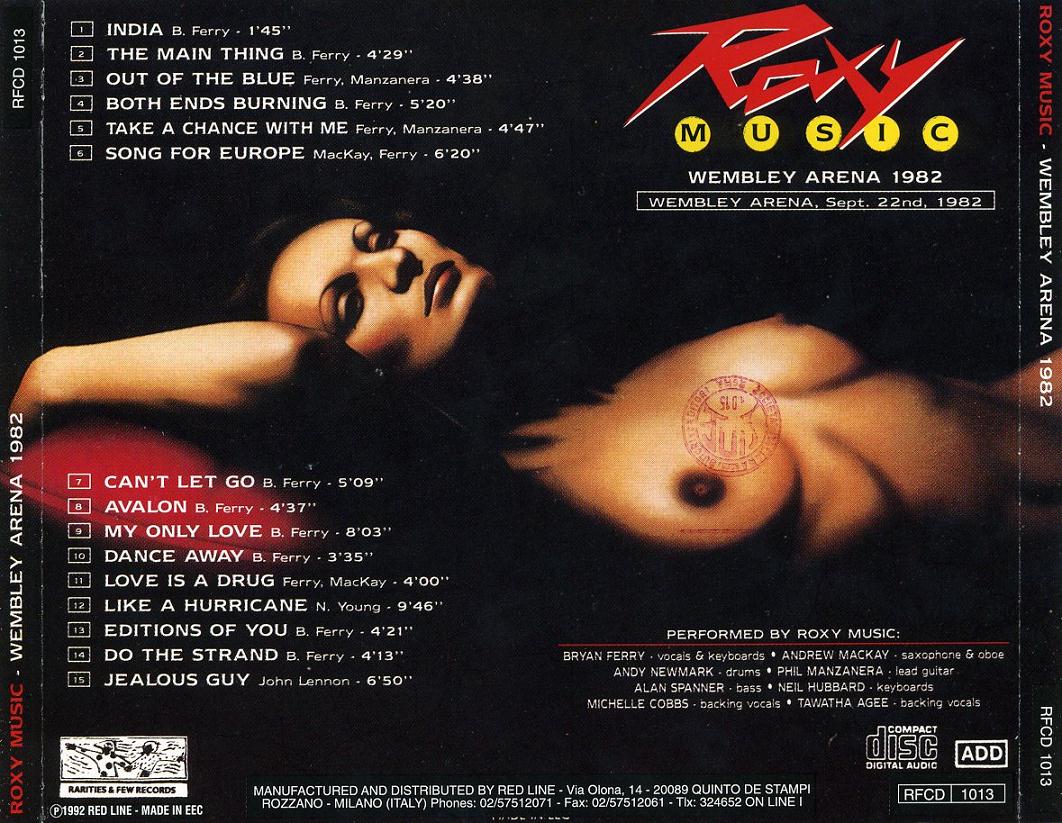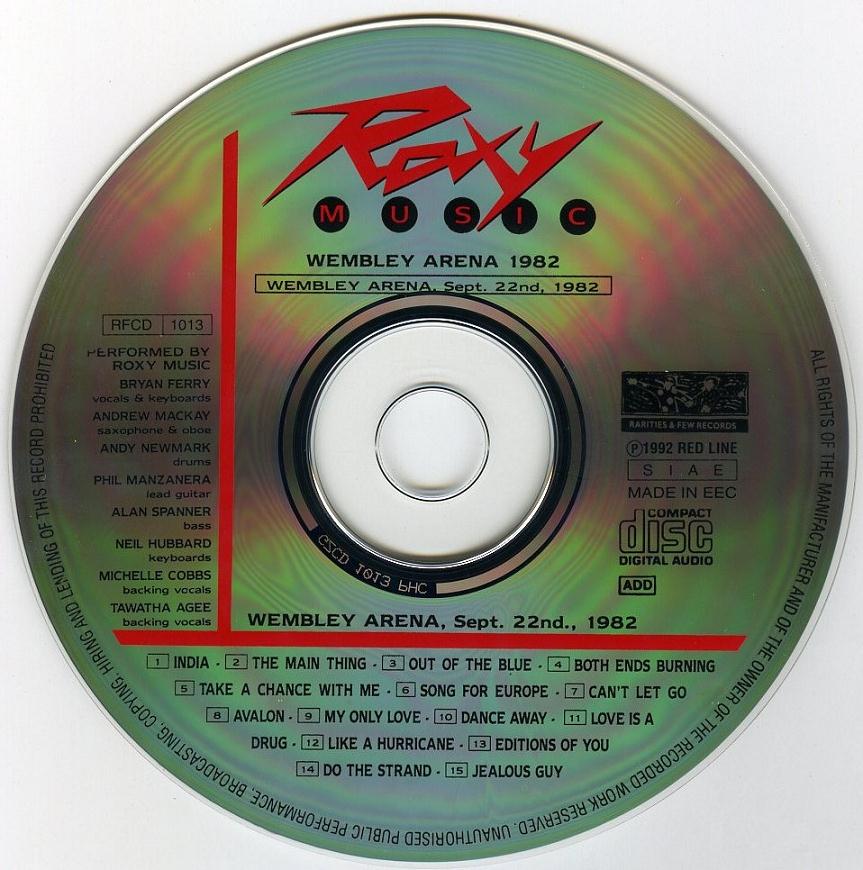 Bootleg n°2627