BREMERHAVEN

Date : 24/08/1996
Lieu : Bremerhaven, Germany
Label : Inconnu
Support : 2 cd (mp3 128 kbps)
Durée : 109:13 mn
Source : Soundboard + TV Broadcasting
Qualité sonore : 9/10

Liste des titres :
1.Tease Me Please Me (5:14)
2.Bad Boys Running Wild (4:07)
3.Oh Girl (l Wanna Be With You) (3:41)
4.Loving You Sunday Morning (3:59)
5.Big City Nights (4:24)
6.Coast To Coast (5:07)
7.Holiday (shortly version) (3:34)
8.You & l (5:51)
9.The Zoo (11:34)
10.Alien Nation (5:45)
11.Wild Child (4:10)
12.Stone In My Shoe (4:26)
13.Kottak Drum Solo (2:02)
14.Hit Between The Eyes (3:02)
15.Blackout (5:29)
16.Still Loving You (6:22)
17.Wind Of Change (5:32)
18.Rock You Like A Hurricane (5:59)
bonus tracks

19.Send Me An Angel (4:14) from Sopot,Poland 2005.
20.Big City Nights (unplugged) (3:09) from California,USA 2001.
21.No One Like You (4:45) from California,USA 1999.
22.Deep And Dark (3:39) from Vienna,Austria 2004.
23.Under The Same Sun (unplugged) (3:07) from Munich,Germany 1993.
Commentaire : Ma version a 23 titres. Même en enlevant les bonus, il en reste 18 alors que la plupart des pochettes (qu'il s'agisse de versions CD ou DVD) n'en ont que 15 ou 16! Mystère.
Version 18 titres (sans les bonus) disponible ici (en mp3)* : https://mega.co.nz/#!uRBmxSST!gFJlqCPtm03qkosGsenXAyBx6DnAGS9toWrqwryVH6M

*Assurez-vous que le téléchargement de ces fichiers ne contrevienne pas à la législation en vigueur.  
Pochette :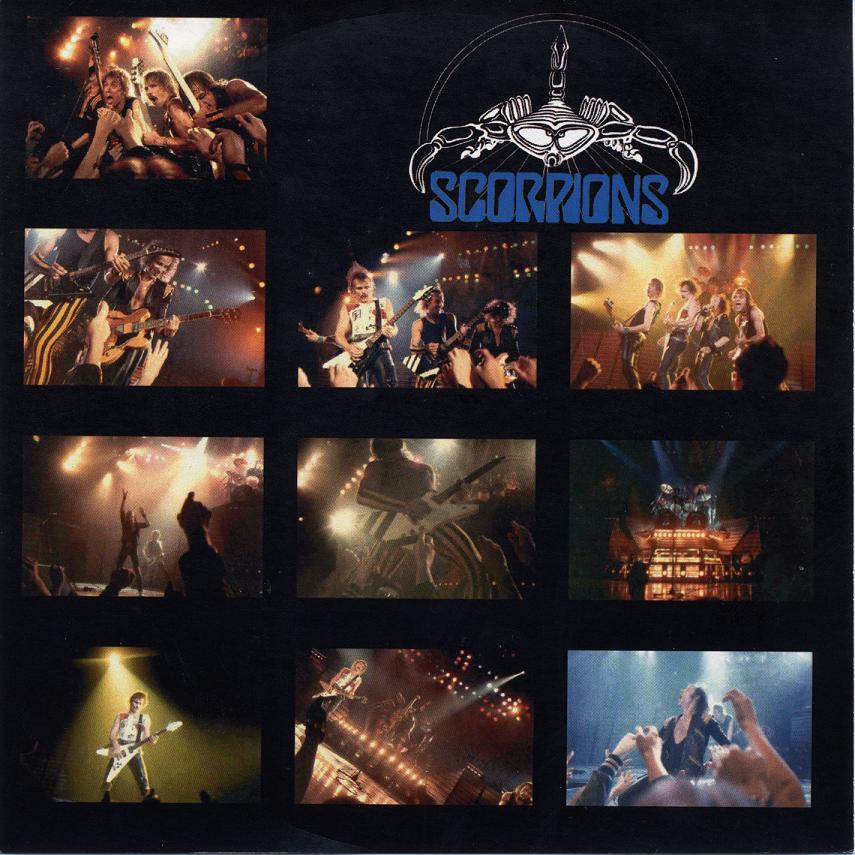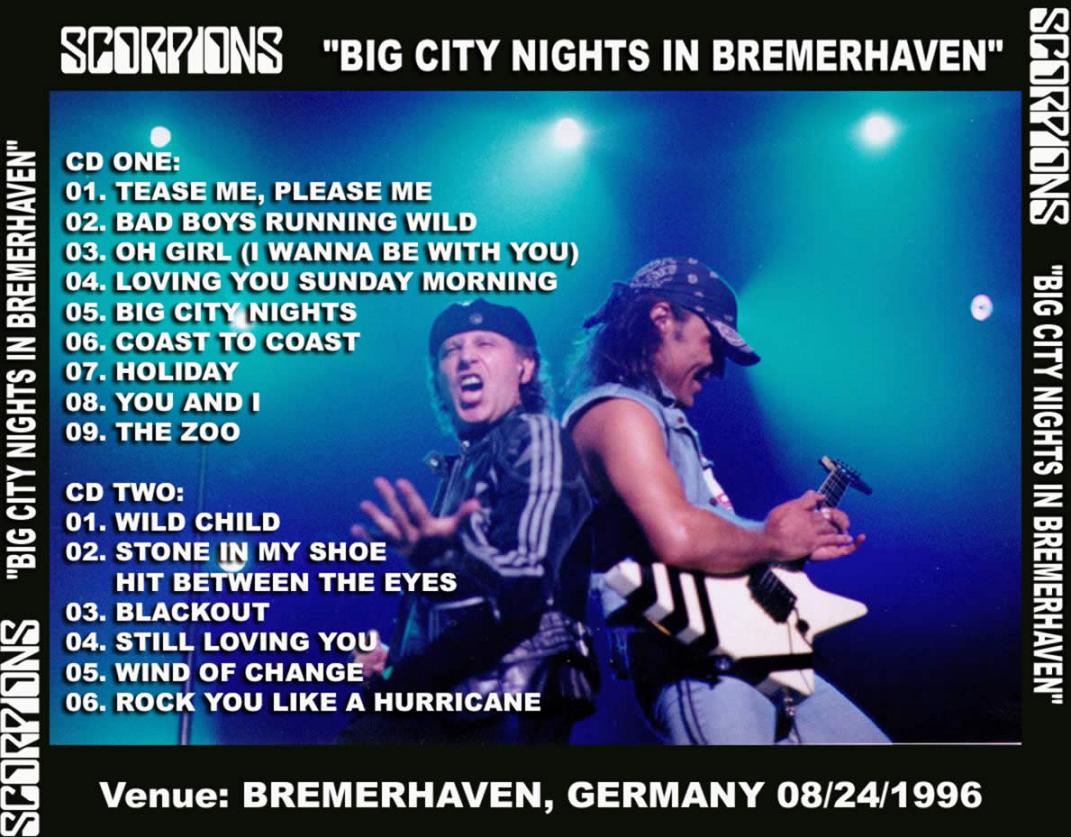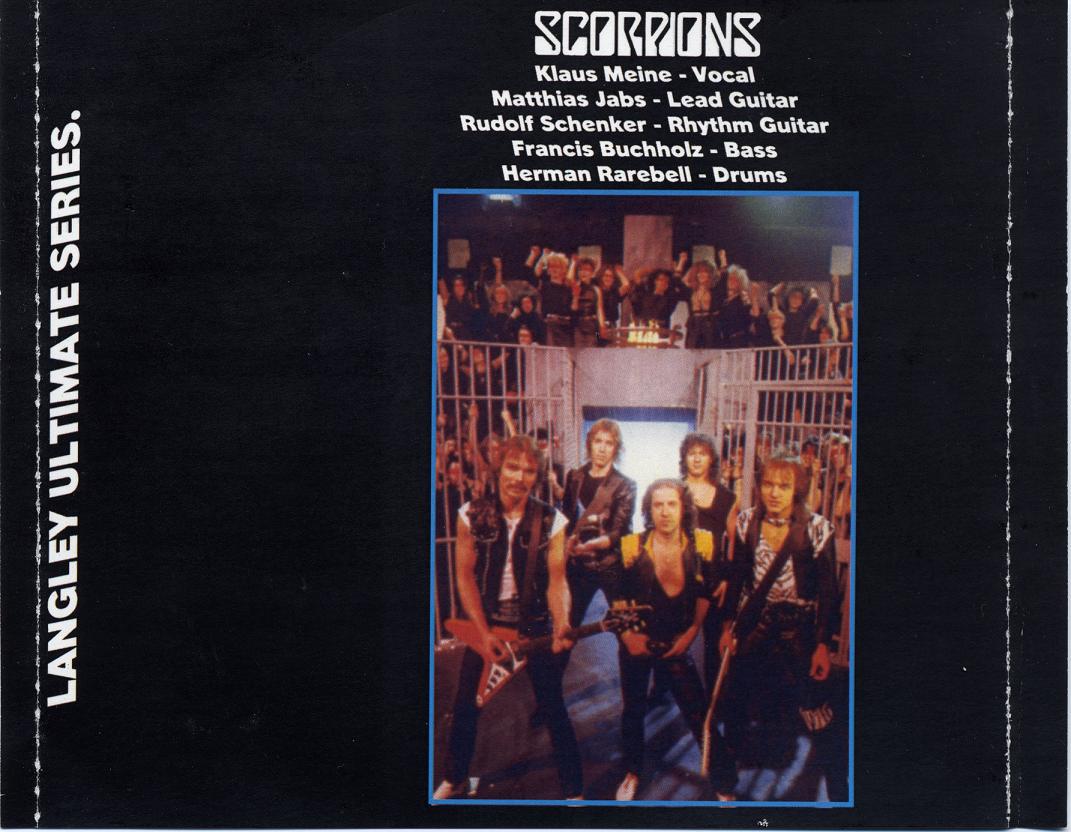 Bootleg n°1790