PARAMOUNT THEATRE 1971

Date : 11/06/1971 (not 31/12/1971)
Lieu : Paramount Theatre, Seattle (Washington)
Label : Inconnu
Support : 2 cd
Durée : 83:22 mn
Source : Audience
Qualité sonore : 8,5/10

Liste des titres :
CD 1 : 44:25
01. Radio Comment / Something You Must Say (9:40)
02. Nature's Way (2:53)
03. Just Care About Me (8:02) – (tape flip, 3 seconds are missing)
04. Hey Joe (9:02)
05. Improvisation (11:32)
06. Veruska (3:15)
CD 2 : 38:57
01. Going Away Somewhere (5:23)
02. Tow The Line (5:46)
03. It's All The Same (14:29)
04. I Got A Line On You (3:52)
Commentaire : Le son n'est pas parfait mais la performance est d'excellente qualité. La vraie date semble être le 11 juin 1971 (en tout cas selon Randy California lui-même) et non pas le 31/12/1971. La preuve:
According to bpthree on DIME (who spoke with Randy California about the recording) the date is June 11, 1971.
« Are you certain of the date? I thought this was a June 1971 show with Sweathog. I am fairly certain that Sweathog played the Chronicle in Los Angeles on New Year's Eve in 1971. »

Yes, the date of this concert was June 11, 1971. SWEATHOG was the opener. Most of the song titles are not 100% known. The only ones Randy ever verified to me were « Going Away » and « Tow The Line ». My take is that the first song is « Something You Might Say » and the last is « Leave Me Alone ». The John Locke instrumental is « Never Tease A Weasel ». The line-up is Randy California, Ed Cassidy, John Locke and John Fine on bass. »
Thanks to John Beisner for the information.
Disponible ici* : http://silveradoraremusic.blogspot.fr/2013/05/spirit-paramount-theatre-seattle.html

*Assurez-vous que le téléchargement de ces fichiers ne contrevienne pas à la législation en vigueur.  
Pochette :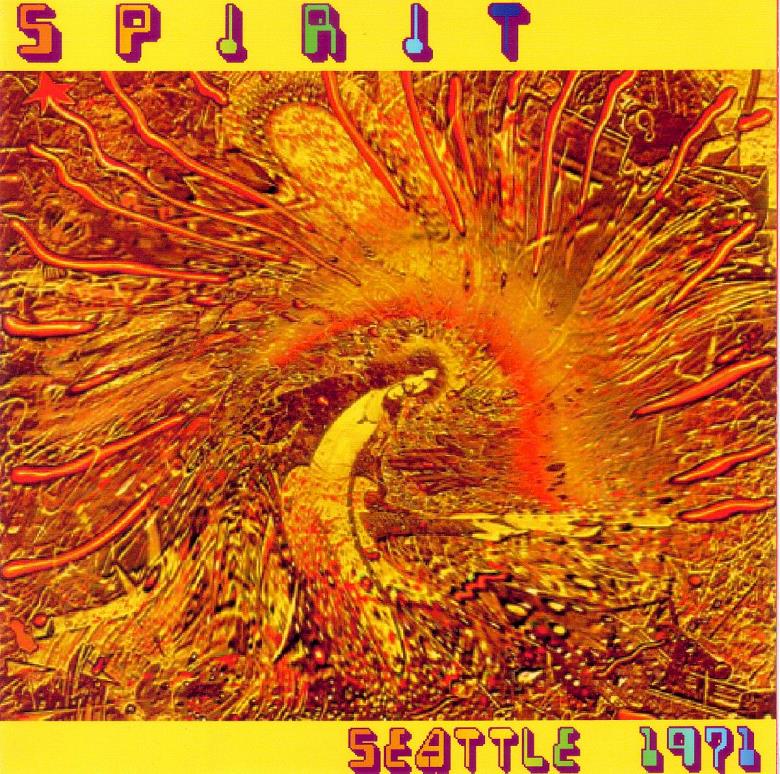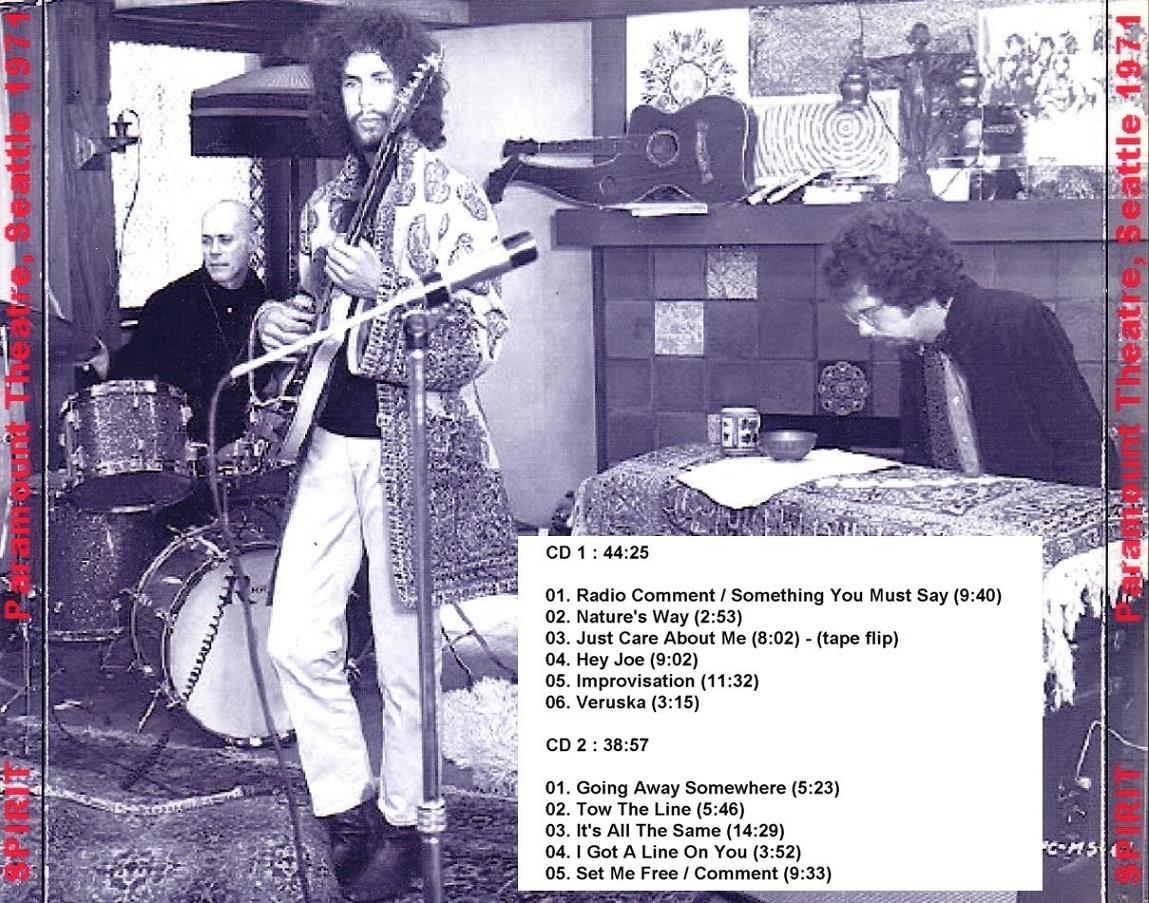 Bootleg n°1843