AS NATURE INTENDED – THE ULTIMATE ROOFTOP CONCERT

Date : 30/01/1969
Lieu : Apple building rooftop, 3 Savile Row, London
Label : Vigotone (Réf. : VT122)
Support : 1 cd
Durée : 71:39 mn
Source : Soundboard
Qualité sonore : 10/10

Liste des titres :
01. Get Back [rehearsal] (4:08)
02. Get Back (3:20)
03. Don't Let Me Down (3:19)
04. I've Got A Feeling (5:28)
05. The One After 909 (3:37)
06. Dig A Pony (4:35)
07. I've Got A Feeling (3:55)
08. Don't Let Me Down (3:18)
09. Get Back (3:17)
10. Rocker (0:46)
11. Save The Last Dance For Me (1:38)
12. Don't Let Me Down (4:09)
13. Dig A Pony (3:48)
14. I've Got A Feeling (3:01)
15. For You Blue (2:42)
16. Teddy Boy (3:44)
17. Two Of Us (3:32)
18. Maggie Mae (0:42)
19. Dig It (4:27)
20. Let It Be (3:59)
21. The Long And Winding Road (3:42)
22. Get Back (Reprise) (0:47)
Tracks 1-9, Apple Rooftop Concert
Tracks 10-22, Glyn Johns « Get Back » album
Commentaire : Les neuf premiers titres de ce Bootleg constituent l'intégralité du fameux « rooftop concert« , cette courte performance que les Beatles ont donnée, de manière presque improvisée, sur le toit de l'immeuble de la société Apple, le 30 janvier 1969, et qui fut le dernier concert de leur histoire (ainsi que le premier depuis l'année 1966).
Le reste du bootleg consiste en versions des chansons de l'album « Let it be » avant qu'elles subissent le lourd remixage effectué par Phil Spector afin de sortir un disque qui aurait l'air d'un produit terminé et non pas de simples sessions de studio. C'est ainsi que l'album Let it be vit le jour, mais pour la plupart des fans des Beatles, Spector avait trahi l'esprit des Beatles et, plus encore, l'esprit du projet « Get Back », qui était une sorte de retour aux sources et à la simplicité du rock. Il existe de multiples versions de ces bandes non « spectorisées », notamment les trois différents mixages réalisés par l'ingénieur du son Glyn Johns, mais qui ne furent pas retenus.

Voici ce que cette version-ci a de particulier : « Unlike most of the Get Back bootlegs which were taken from an acetate and digitally declicked and denoised (which added some strange phasing artifacts over the stereo image), these tracks were taken from a stereo tape source, and are here presented « as nature intended », so there is some tape noise and some drop outs. But the recording may have more crispness preserved here. »
Pochette :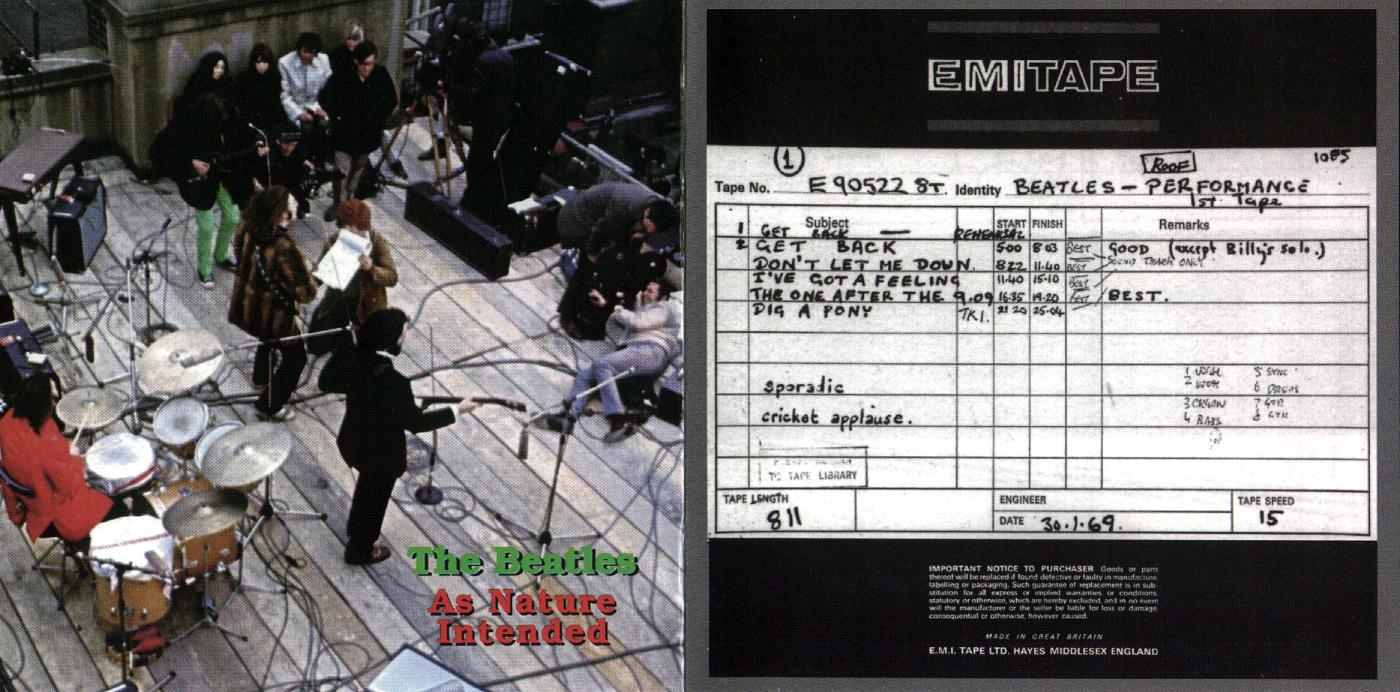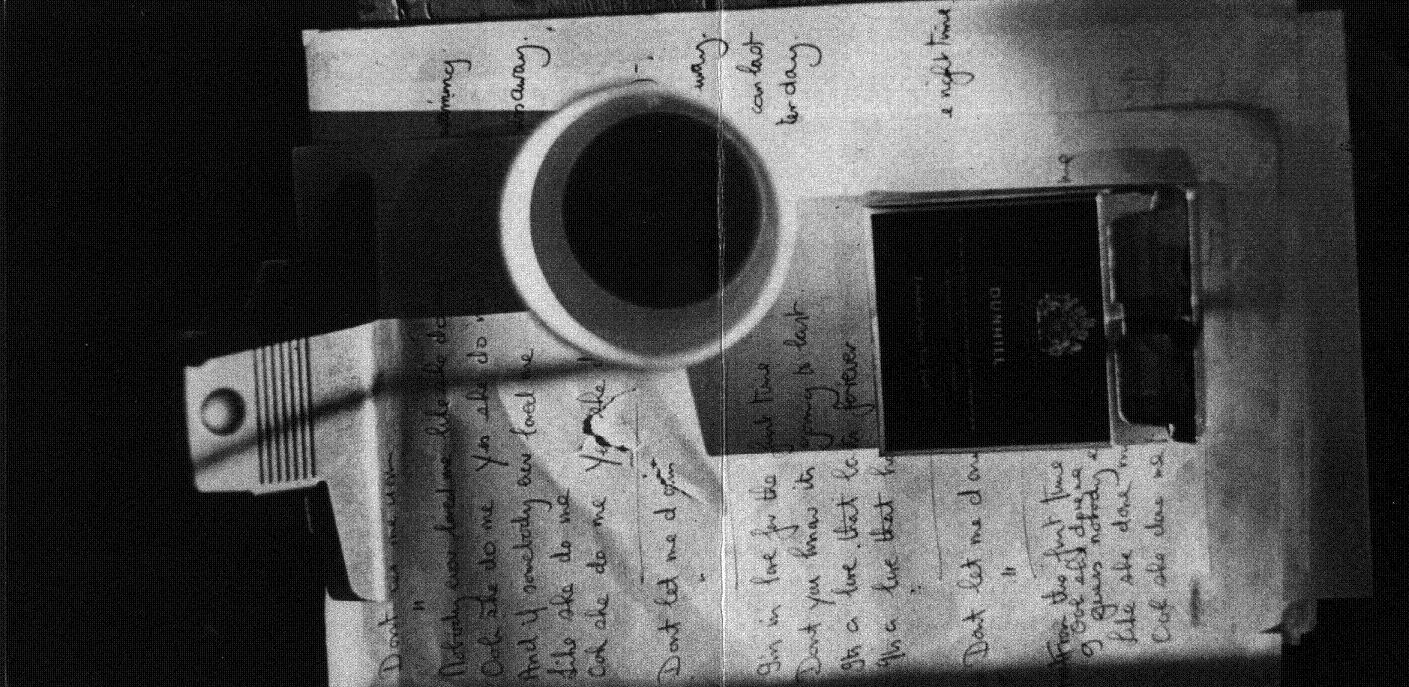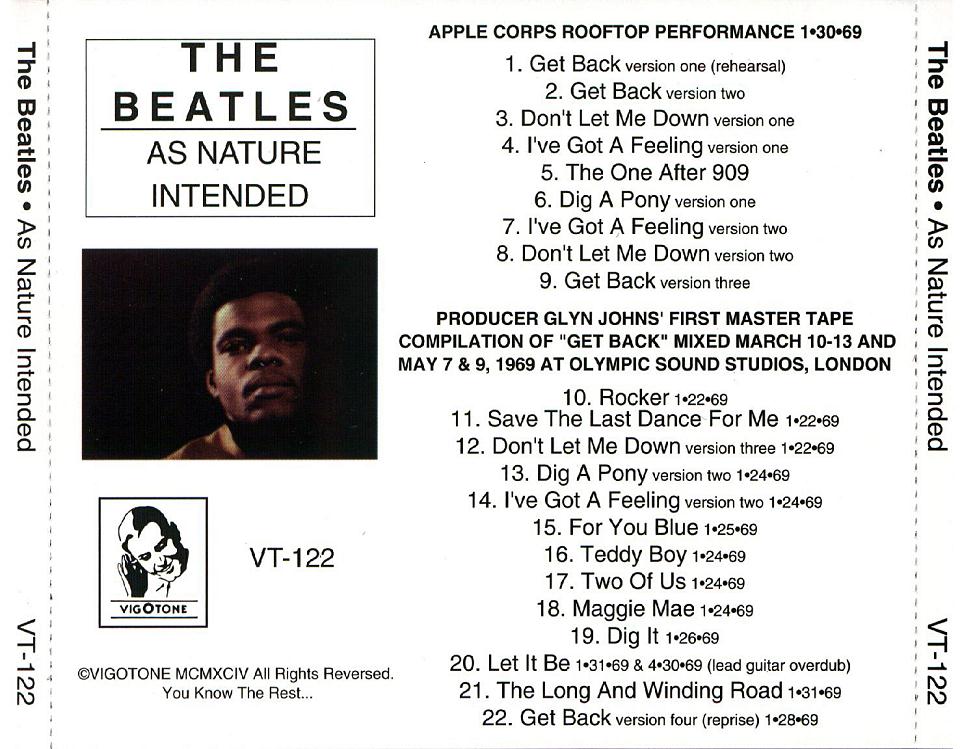 Bootleg n°847