LONDON LYCEUM (Remastered)
aka FLASH BASTARDS
aka BUY OR DIE

Date : 28/12/1978 ou 03/01/1979
Lieu : Lyceum, Londres, Angleterre
Label :
Support : 1 cd
Durée : 66:01 mn
Source : Soundboard
Qualité sonore : 8,5/10

Liste des titres :
01. Safe European Home (3:45)
02. I Fought The Law (2:36)
03. Jail Guitar Doors (3:20)
04. Drug Stabbing Time (3:53)
05. City Of The Dead (2:50)
06. Clash City Rockers (3:33)
07. Tommy Gun (3:27)
08. White Man In A Hammersmith Palais (4:55)
09. English Civil War (2:57)
10. Stay Free (3:38)
11. Cheapskate (3:17)
12. Julies In The Drug Squad (3:57)
13. Police & Thieves (4:46)
14. Capitol Radio (3:51)
15. Janie Jones (2:00)
16. Garageland (5:21)
17. Complete Control (3:08)
18. Londons Burning (1:48)
19. White Riot (2:59)

Commentaire : Très bon concert que je recommande à ceux qui souhaitent entendre à quoi ressemble les versions live des morceaux du deuxième album (« Give 'em enough rope », 1978). Cet album a été très critiqué à sa sortie à cause du son que lui avait apporté le producteur Sandy Pearlman. Celui-ci était le producteur du groupe de hard-rock new yorkais « Blue Öyster Cult » et il a effectivement donné à l'album de Clash une texture un peu « hard », en tout cas beaucoup moins punk que le premier album. Moi, ça ne me gène pas et je trouve que presque toutes les chansons du disque sont excellentes. Mais pour ceux qui n'aiment pas ce son, ils auront ici l'occasion d'entendre ces titres avec le vrai son des Clash.
Concernant ce bootleg en particulier, je l'ai trouvé avec comme date le 28/12/1978, ce qui est possible vu que les Clash ont joué trois concerts de suite au Lyceum de Londres entre le 28 décembre 1978 et le 3 janvier 1979. Là où les choses deviennent bizarre, c'est que le bootleg « Flash Bastards », qui est censé dater du 03 janvier 1979, comporte la même tracklist, à la seconde près, que ma version. Donc, à mon avis, les deux concerts sont les mêmes, mais l'un des deux porte une date erronée… En outre, sur certains sites spécialisés, Flash bastards est daté du 28/12/78, sur d'autres du 03/01/1979. Donc, le mystère reste entier. En attendant d'en savoir plus!
Le concert, qu'il date du 28 décembre ou du 3 janvier, existe dans une multitude de versions dont vous trouverez quelques pochettes ci-dessous.
On peut aussi trouver des photos du concert ici : http://www.alancsmith.co.uk/photos/clash/clash1.html
Disponible ici (version Flash Bastards »)* :  http://www.guitars101.com/forums/f145/the-clash-1978-12-28-london-uk-sbd-flac-118335.html#post927242
Version « Buy or die » disponible ici : http://vivalesbootlegs.blogspot.fr/2011/01/clash-buy-or-die-lyceum-london-england.html
*Assurez-vous que le téléchargement de ces fichiers ne contrevienne pas à la législation en vigueur.
Pochette version « Flash Bastards » :
Livret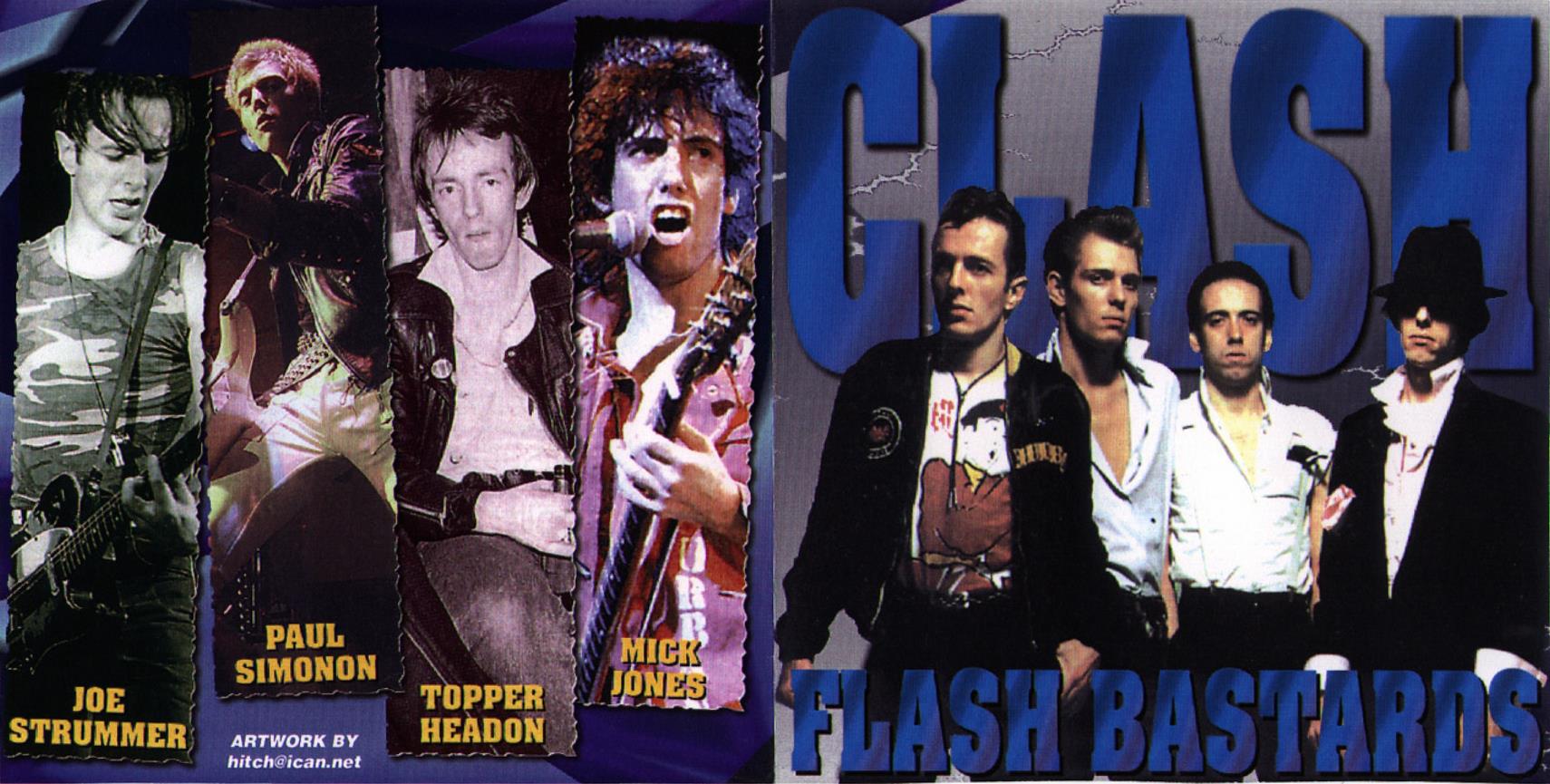 Dos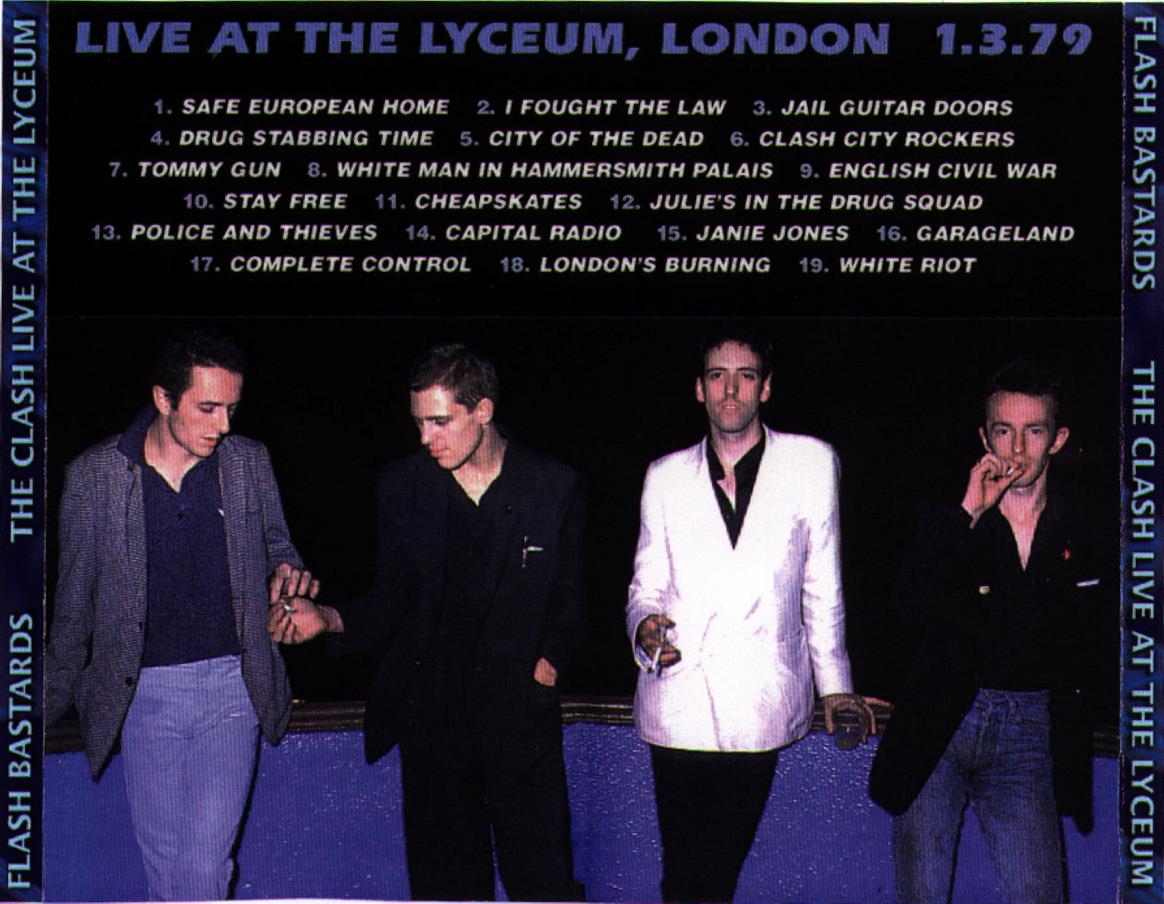 Pochette version « Buy or die » :
Livret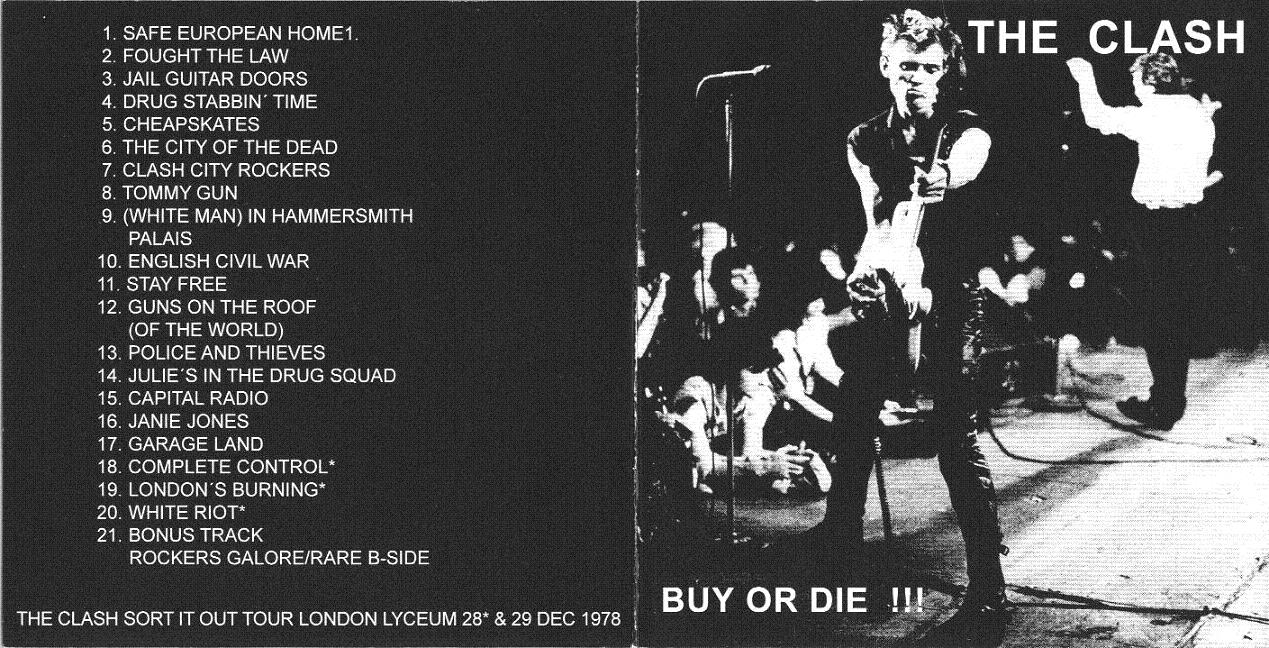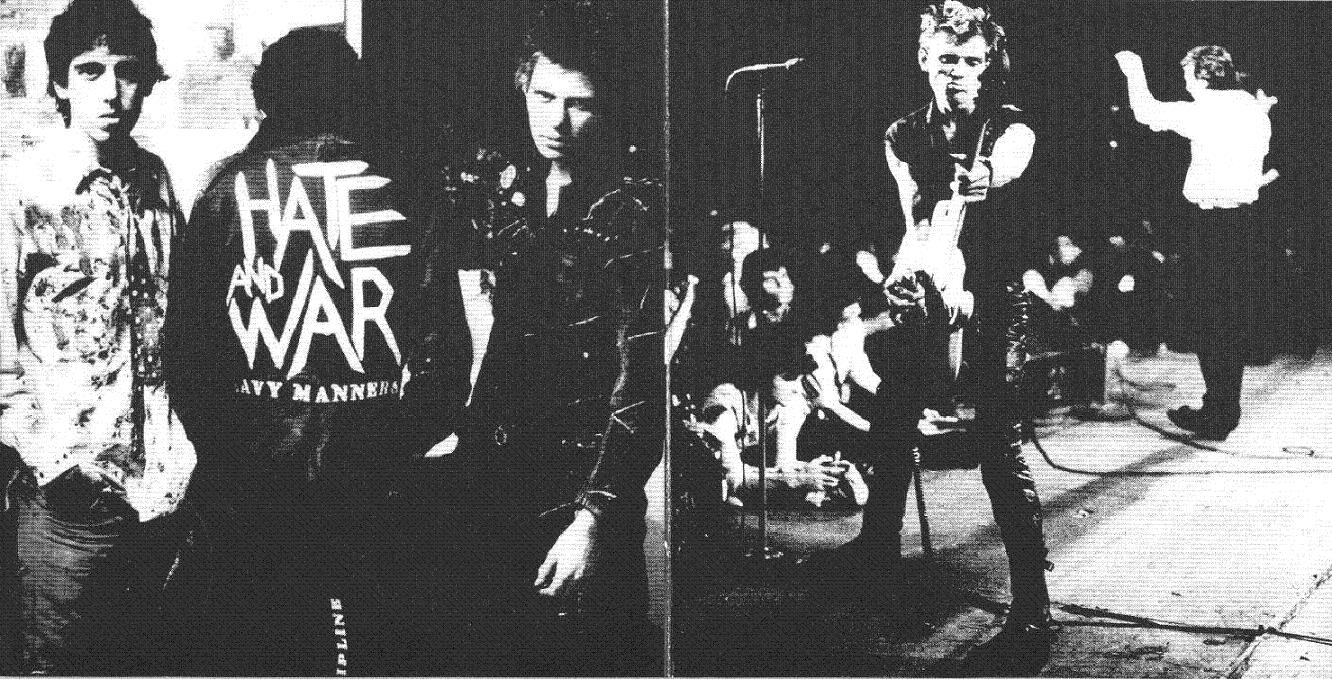 Dos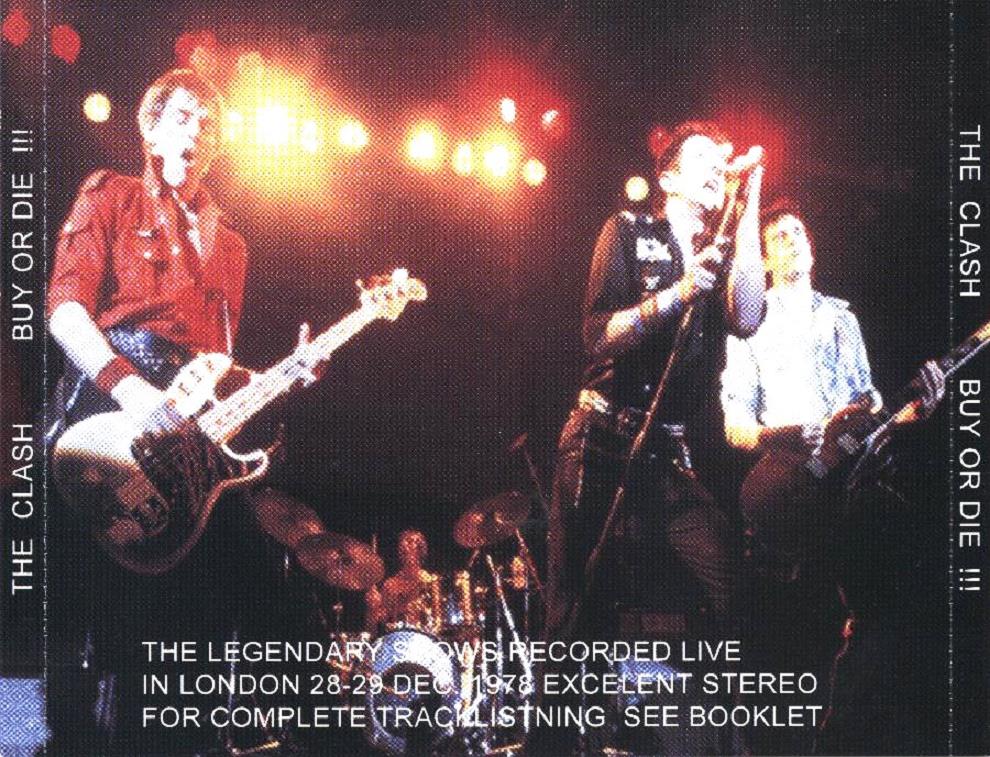 Disque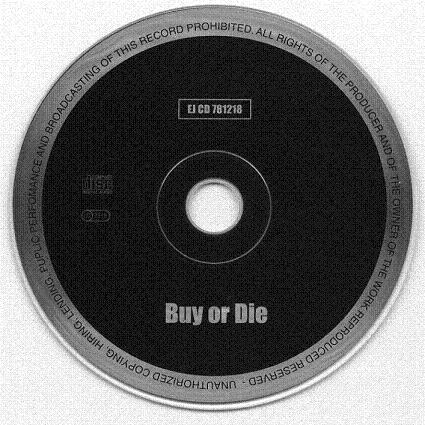 Pochette version « Sort it out » :
Livret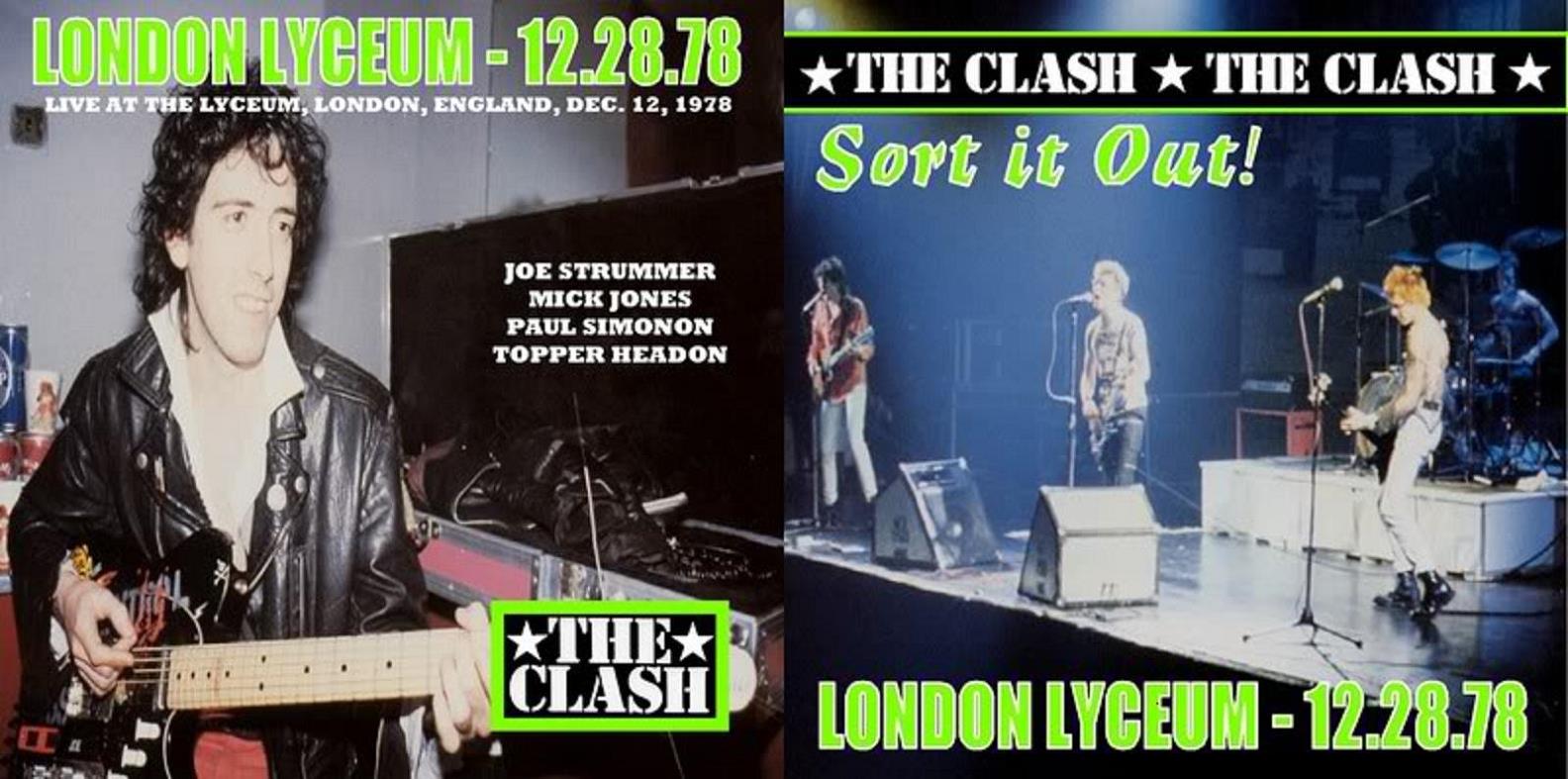 Dos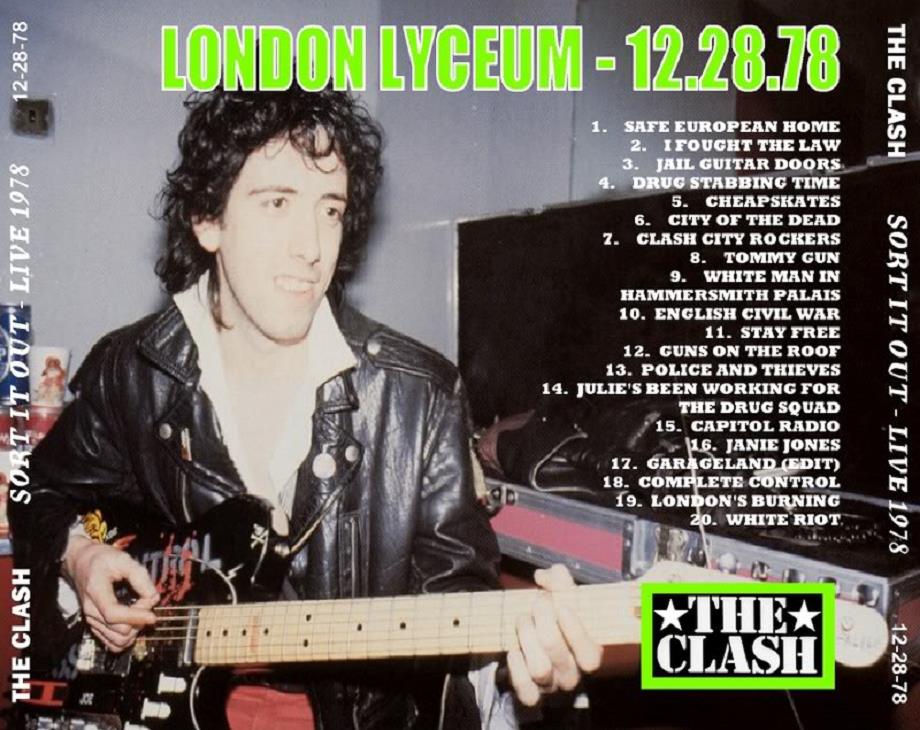 Pochette version « London Lyceum 1978 remastered » :
Livret
Bootleg n°286