THE BEAUTIFUL DIE YOUNG… THE REST OF US JUST LINGER ON
Bootleg fourni par Thierry D.
Date : 13/09/1969
Lieu : Rock'N'Roll Revival, Varsity Stadium, Toronto, Canada
Label : Living Legend (Ref. : LLR CD 037)
Support : 1 cd
Durée : 57:43 mn
Source : Soundboard
Qualité sonore : 9/10

Liste des titres :
01. When The Music's Over (12:43)
02. Break On Through (4:00)
03. Back Door Man/Road House Blues (7:13)
04. Crystal Ship (3:19)
05. The Celebration Of The Lizard (1:53)
06. Light My Fire (12:27)
07. The End (16:08)
Commentaire : Il s'agit du concert complet donné par les Doors lors de ce célèbre festival (aussi appelé Toronto Peace Festival) qui s'est tenu durant une seule journée au cours de laquelle se sont succédés pas moins de 17 artistes dont, excusez du peu, John Lennon (pour sa première apparition scénique depuis la fin des Beatles), Bo Diddley, Chicago, Chuck Berry, Little Richard ou Gene Vincent.
Disponible ici (en wma)* : https://1fichier.com/?78ezxxqtzx
*ce téléchargement inclut les 5 bootlegs des Doors ci-dessous / this download includes the 5 following bootlegs from the Doors :
Crawling King Snake / Automn Life – Live at the Matrix 1967
Four Closed Doors
Alive
Orange County Suite
The Beautiful Die Young
Pochette :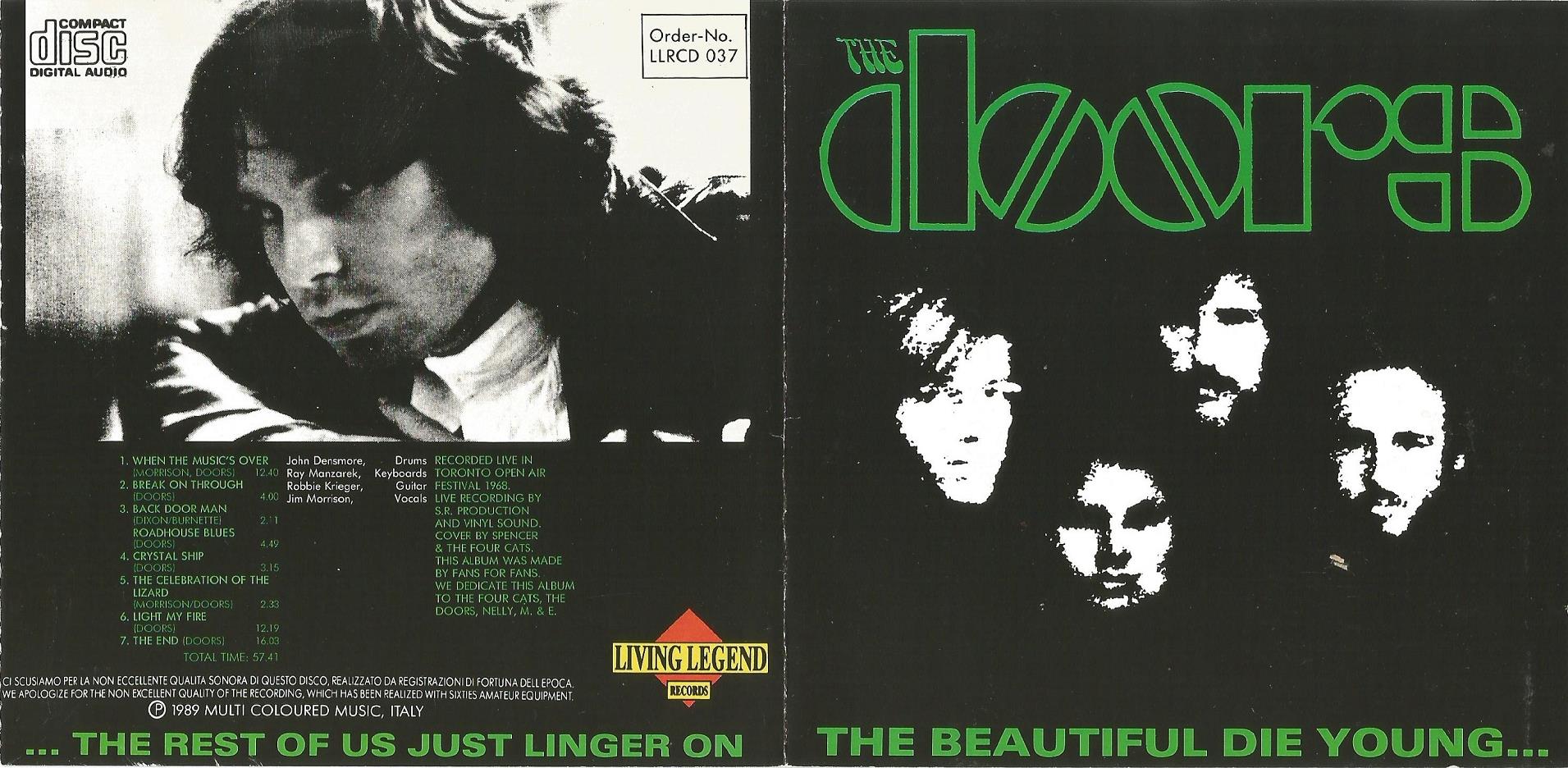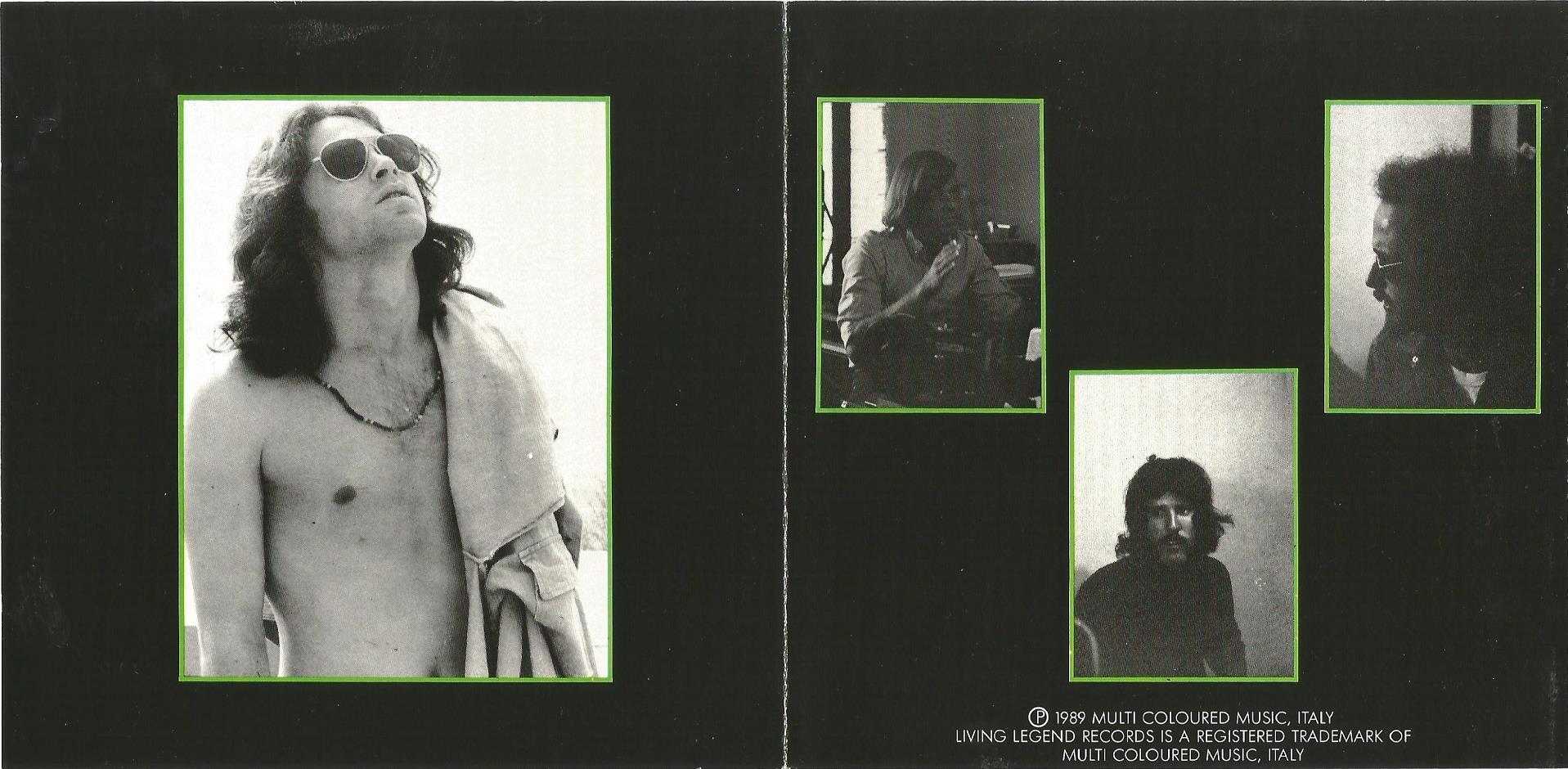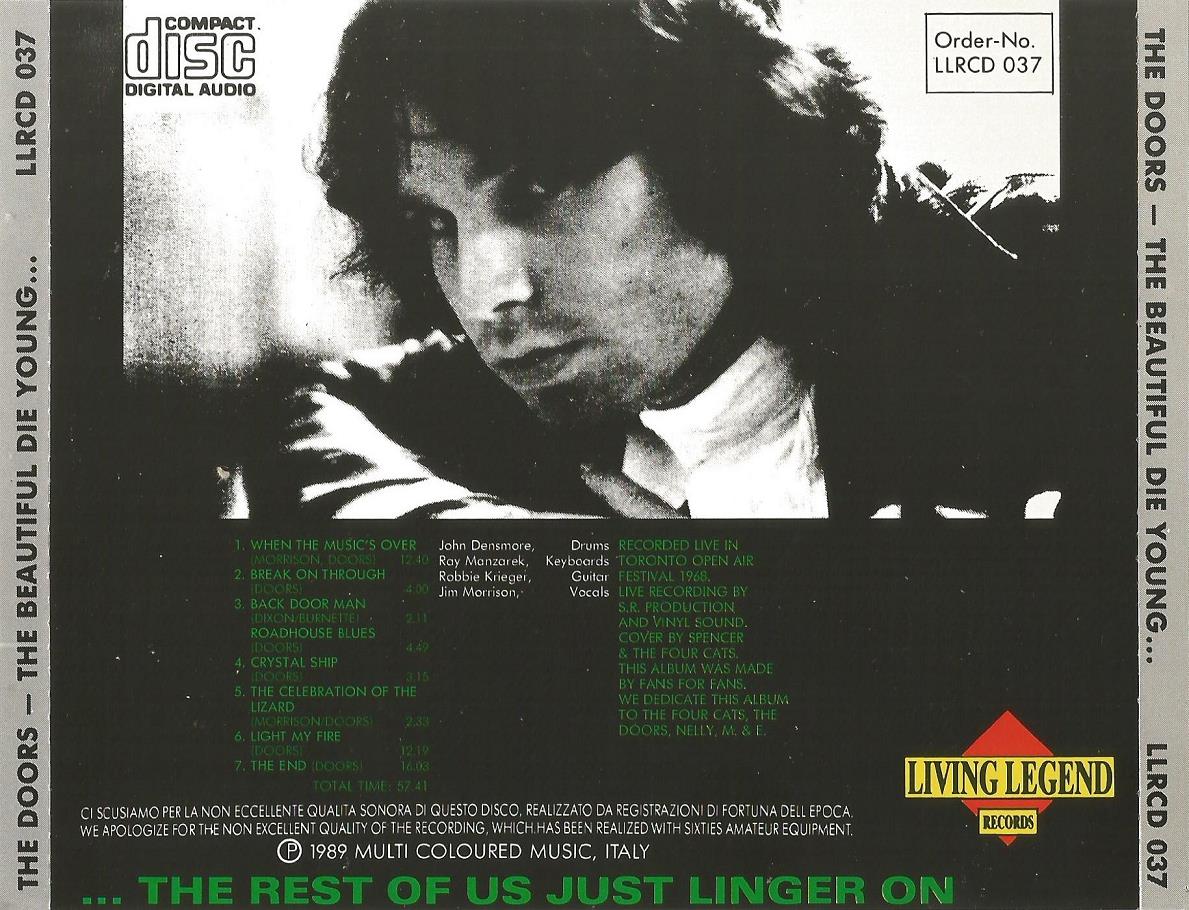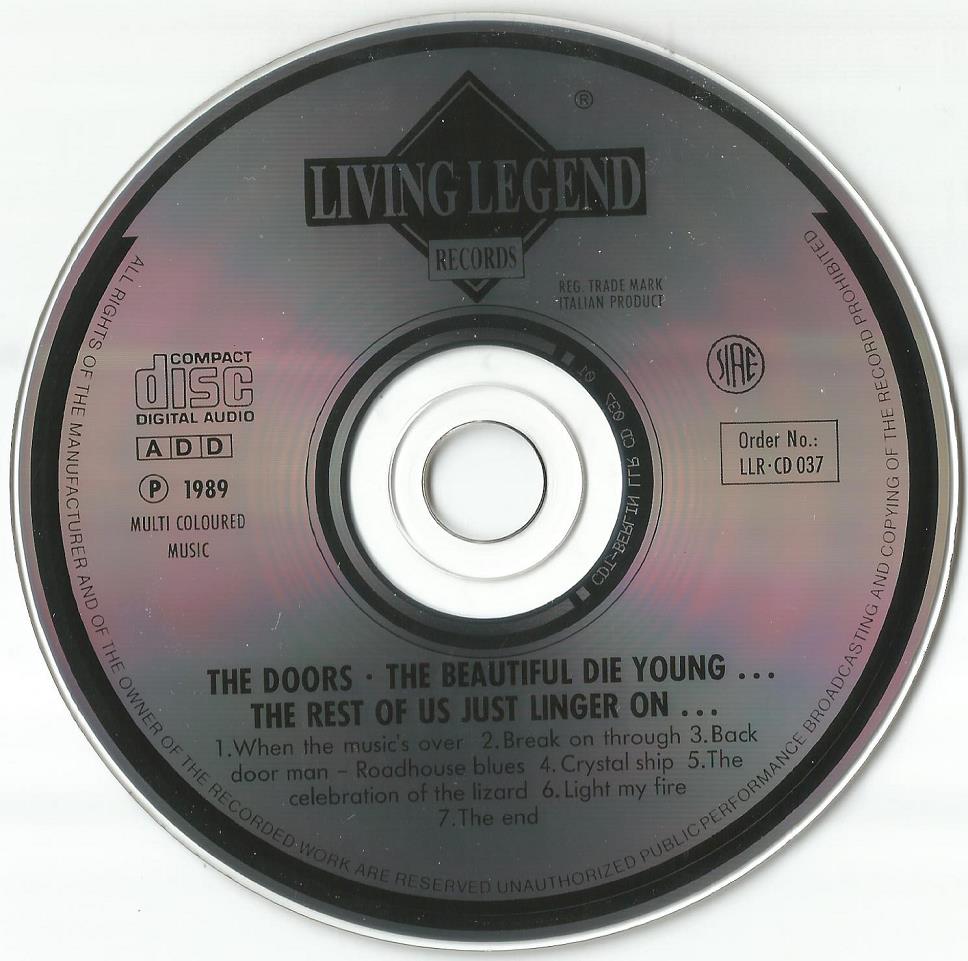 Bootleg n°3221/