VETERAN COSMIC ROCKERS
aka VCR

Date : 3 December 1986 (probably)
Lieu : Apollo, Oxford, UK (probably too)
Label : Hallmark (Ref. : HM024)
Support : 1 cd
Durée : 69:56 mn
Source : Soundboard
Qualité sonore : 9,5/10

Liste des titres :
1. Gemini Dream (6:15)
2. The Voice (5:35)
3. Rock 'n' Roll Over You (6:25)
4. Tuesday Afternoon (4:12)
5. Your Wildest Dreams (5:12)
6. The Story In Your Eyes (4:25)
7. The Other Side Of Life (6:56)
8. Isn't Life Strange (6:46)
9. Veteran Cosmic Rocker (5:22)
10. I'm Just A Singer In A Rock 'n' Roll Band (6:56)
11. Question (6:25)
12. Nights In White Satin (5:27)

Commentaire : Pas du tout sûr que ce bootleg ait effectivement été enregistré en Europe car, à ma connaissance, les Moody Blues n'ont donné qu'un seul concert en Europe cette année là, à Londres, et il ne s'agit pas de celui-ci. Si quelqu'un a de meilleures infos, qu'il se signale.
Disponible ici* :  sur demande / on request

*Assurez-vous que le téléchargement de ces fichiers ne contrevienne pas à la législation en vigueur.  
Pochette :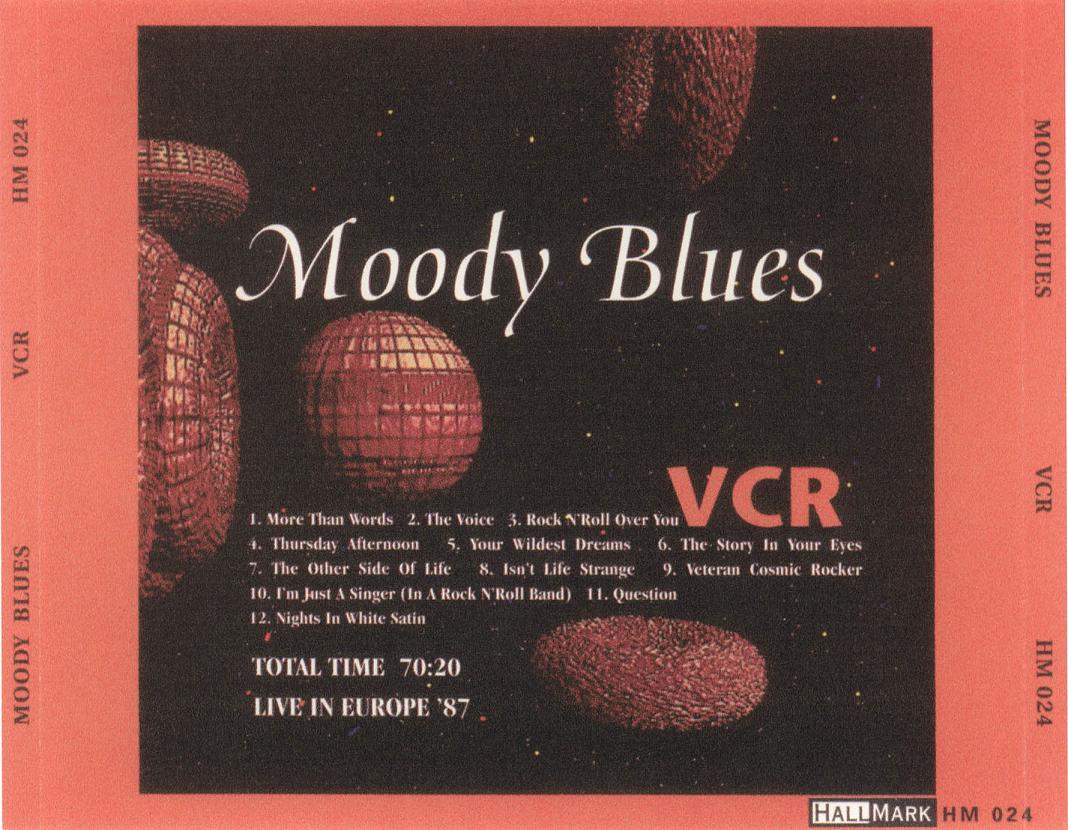 Bootleg n°371