DREAMER

Date : 09/03/1975
Lieu : Hammersmith Odeon, London, uk
Label : Oh Boy! (Ref. : Oh Boy – 1-9106)
Support : 1 cd
Durée : 74.59 mn
Source : Soundboard
Qualité sonore : 9,5/10

Liste des titres :
01. School (6:20)
02. Bloody Well Right (6:50)
03. Hide In Your Shell (6:49)
04.. Asylum (7:05)
05 Sister Moonshine (5:23)
06. Just A Normal Day (4:11)
07. Another Man's Woman (7:47)
08. Lady (8:58)
09. Dreamer (3:30)
10. Rudy (7:25)
11. If Everyone Was Listening (4:35)
12. Crime Of The Century (6:06)

Commentaire : Une nouvelle version du concert de l'Hammersmith Odeon. Comme souvent, elle a été confondue par les concepteurs du bootleg avec le concert de Cleveland de 1976. Je ne sais pas d'où provient cette confusion systématique mais même la maison de disque de Supertramp a commis l'erreur quand elle a récupéré la bande master de ce bootleg pour la commercialiser sous le titre de « Is Everybody listening ». Ils ont écrit « recorded live in Cleveland 1976 » sur la pochette. Pourtant, quelque temps plus tard, les musiciens de Supertramp ont démenti et précisé qu'il s'agissait en fait du concert de l'Hammersmith.

Pochette :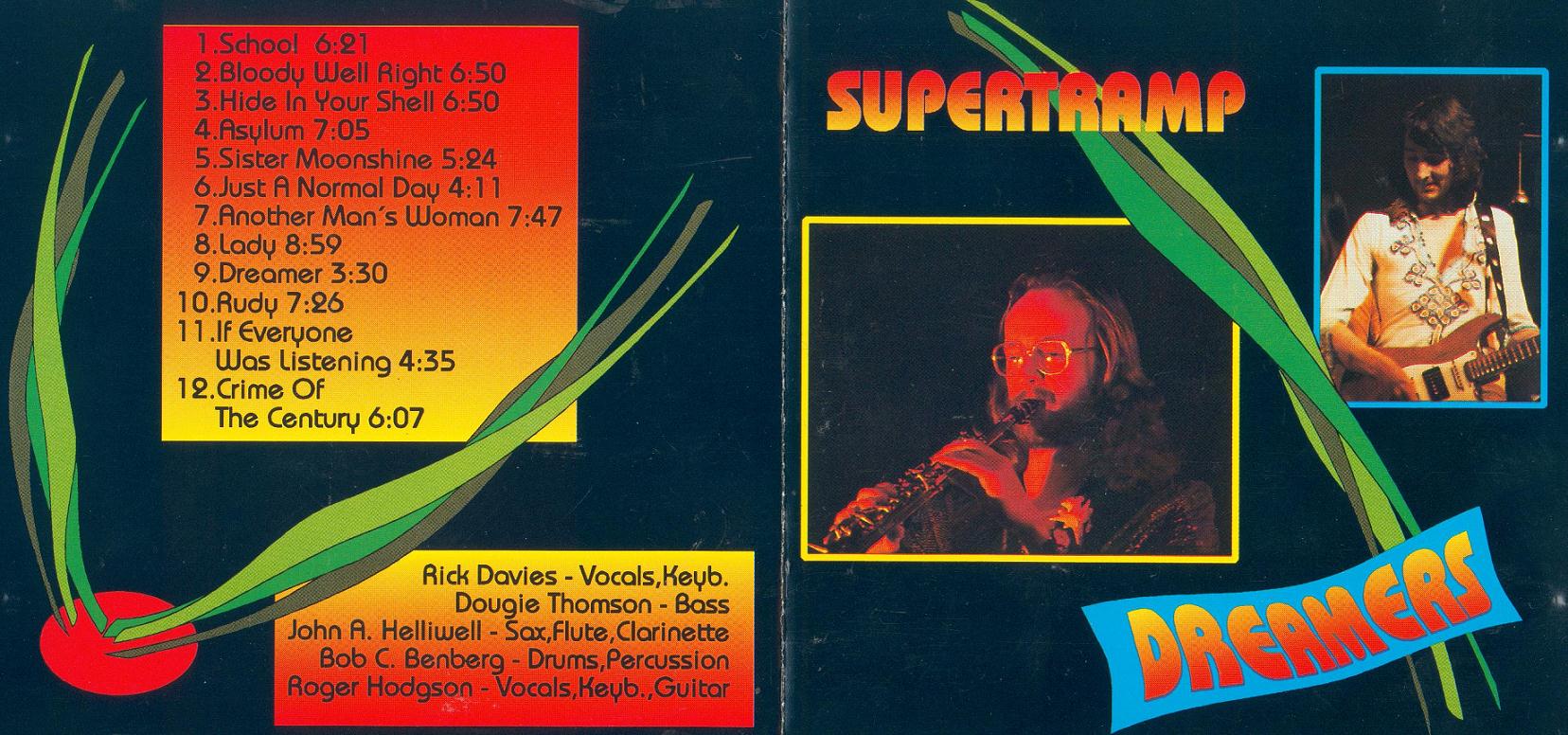 Bootleg n°1192