THE LAST GOODBYE
aka « FAMOUS LAST CONCERT »

Date : 23/07/1983
Lieu : Munich, Germany
Label : Inconnu
Support : 2 cd
Durée : 87:50 mn
Source : TV
Qualité sonore : 10/10

Liste des titres :
CD1 – 46:01
Crazy
Ain't Nobody But Me
Breakfast In America
Bloody Well Right
It's Raining Again
Put On Your Old Brown Shoes
Hide In Your Shell
Waiting So Long
Give A Little Bit,
CD2 – 51:04
From Now On
The Logical Song
Goodbye Stranger
Dreamer
Rudy
Fool's Overture
School
Crime Of The Century
Commentaire : Encore un concert de Supertramp abondamment piraté en raison de sa diffusion à la télé. Existe aussi en version video (mais là, la qualité n'est pas de 10/10). Souvent présenté par les auteurs des pochettes de bootlegs comme « le dernier concert de Roger Hodgson avec Supertramp ». C'est faux, c'était juste son dernier concert en Allemagne (d'où ses adieux au public au cours du show) mais pas le dernier concert de la tournée, qui eut lieu deux mois plus tard, le 25 septembre, à Irvine, USA.
Disponible ici : http://www.guitars101.com/forums/f145/supertramp-1983-07-23-munich-de-sbd-flac-128811.html
Pochette: il en existe plein de différentes. En voici quelques unes parmi d'autres. Sinon, voici un lien vers la pochette d'un DVD pirate : http://www.bootlegzone.com/scan.php?scid=79485
Version « Last Goodbye » n°1
Version « Last Goodbye » n°2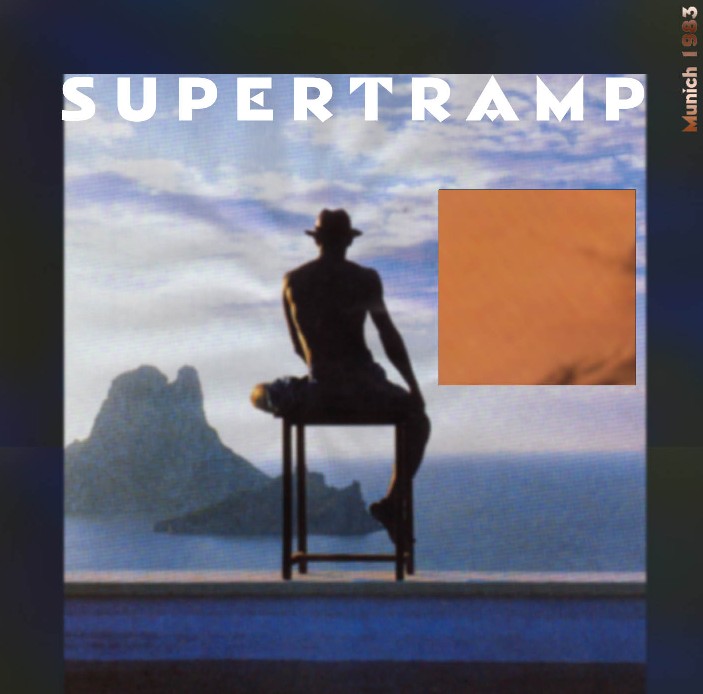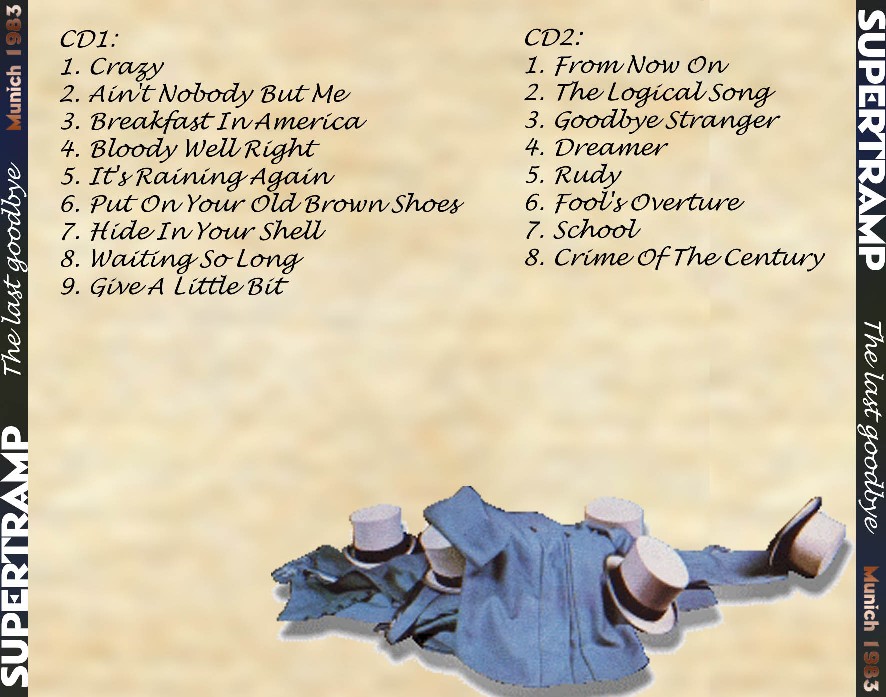 Version « Famous Last Concert »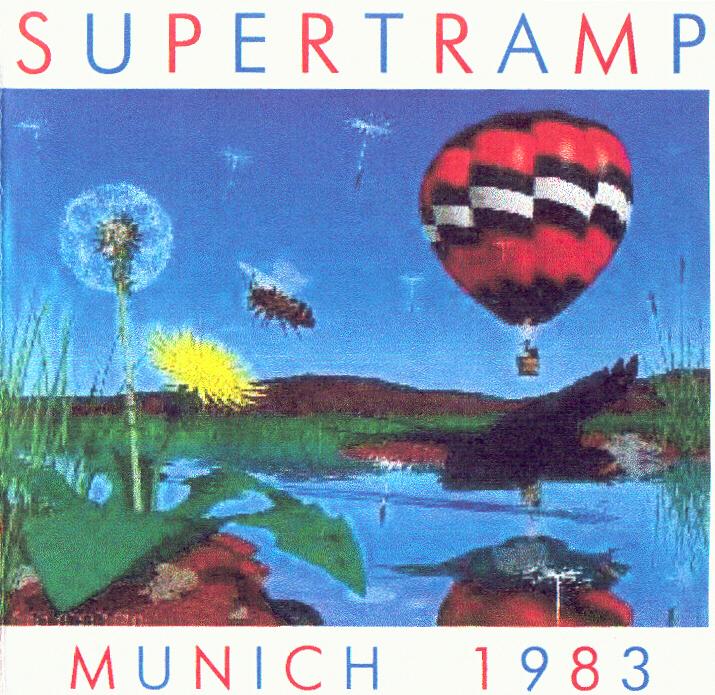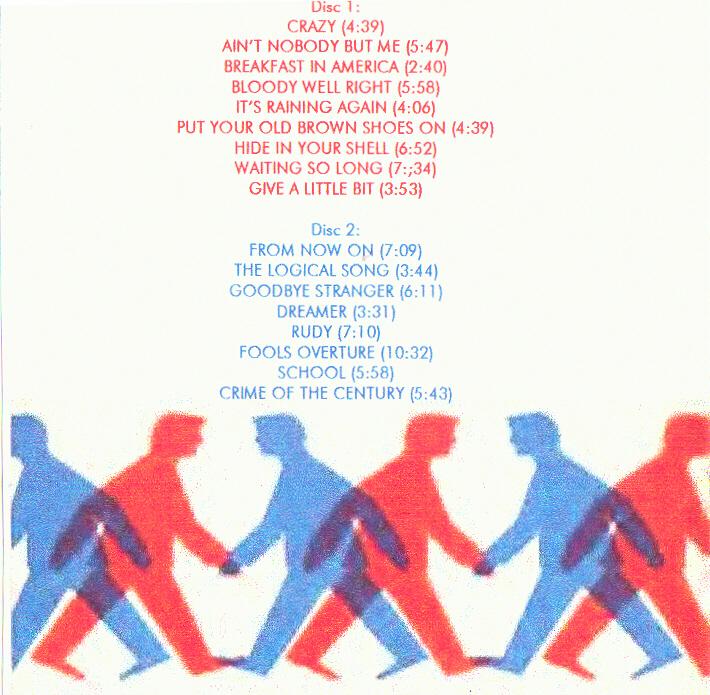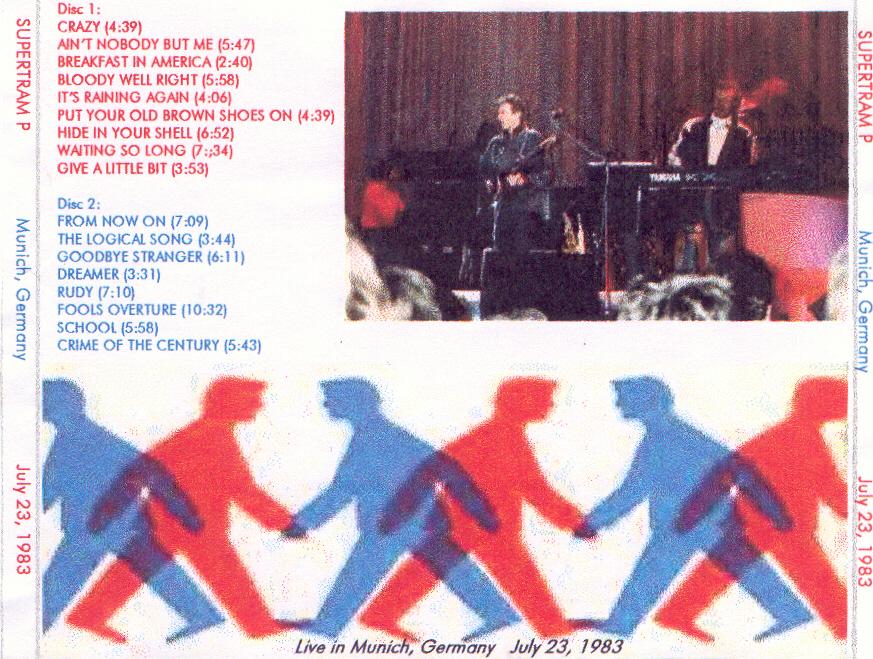 Bootleg n°61