EMBRYONIC MADNESS

Bootleg de la collection personnelle d'Ace
Date : 20/11/1971
Lieu : Taft Auditorium, Cincinnati, Ohio
Label : PinkRoioShn (Réf. : PRS CDR 026)
Support :2 cd
Durée : 118:31 mn
Source :
Qualité sonore : 8,5/10

Liste des titres :
CD 1:
01. The Embryo (28:12)
02. Fat Old Sun (13:09)
03. Set the Controls for the Heart of the Sun (15:27)
CD 2:
01. Atom Heart Mother (19:40)
02. Careful with that Axe, Eugene (13:25)
03. Cymbaline (12:48)
04. Echoes (15:53)
Commentaire : Ce concert, le dernier de la tournée, présente plusieurs caractéristiques qui lui confèrent un statut particulier. Deux titres furent joués en public pour la dernière fois dans l'histoire de la carrière de Pink Floyd : « Cymbaline » et « The Embryo ». Concernant ce dernier, la version interprétée ce soir là fut la plus longue jamais jouée en concert, avec plus de 28 minutes. La raison en fut une panne de l'orgue de Richard Wright. Durant la réparation de l'instrument, les trois autres continuèrent à jammer et ont peut reconnaître dans ces improvisations des extraits de morceaux connus tels que « Careful with that axe » ou « Echoes », mais aussi des extraits de morceaux qui n'existaient alors qu'à l'état d'ébauche ou bien qui n'étaient même pas encore en projet tels que « Money », « Breathe », « Any Colour You Like » et « Sheep ».
Ce bootleg est – à ma connaissance – l'une des meilleures versions qui soient disponibles pour ce fameux concert, et n'est pas loin de constituer un must même si elle est incomplète : la fin de « Echoes » et le rappel (« Blues ») sont manquants.
DOWNLOAD
Version remixée par le label « Shout to the Top » :
DOWNLOAD
Autres bootlegs de ce concert dans ma collection :
CINCINNATI « 2 AUDIENCE RECORDING »

[bientôt disponible]
Pochette :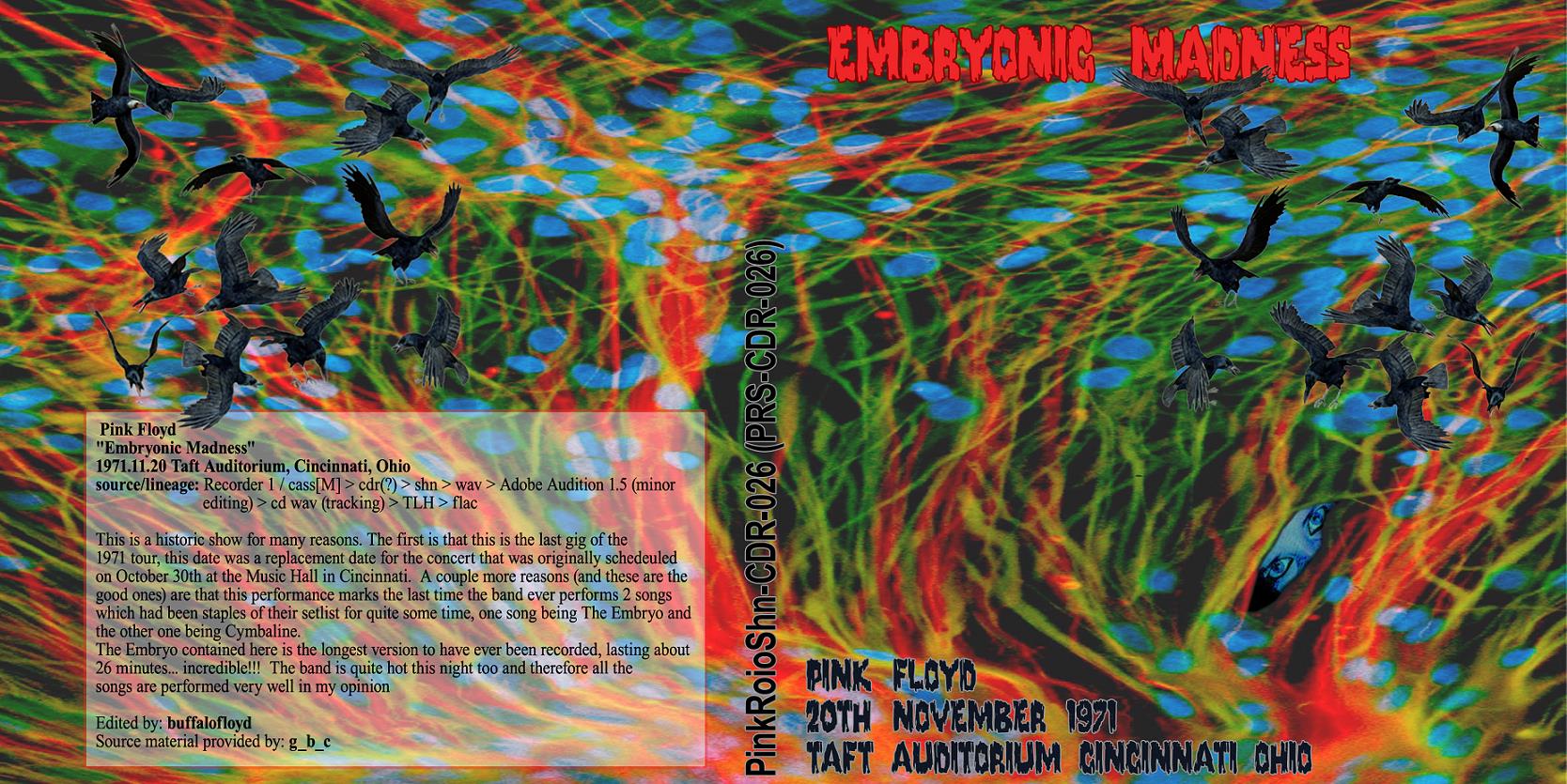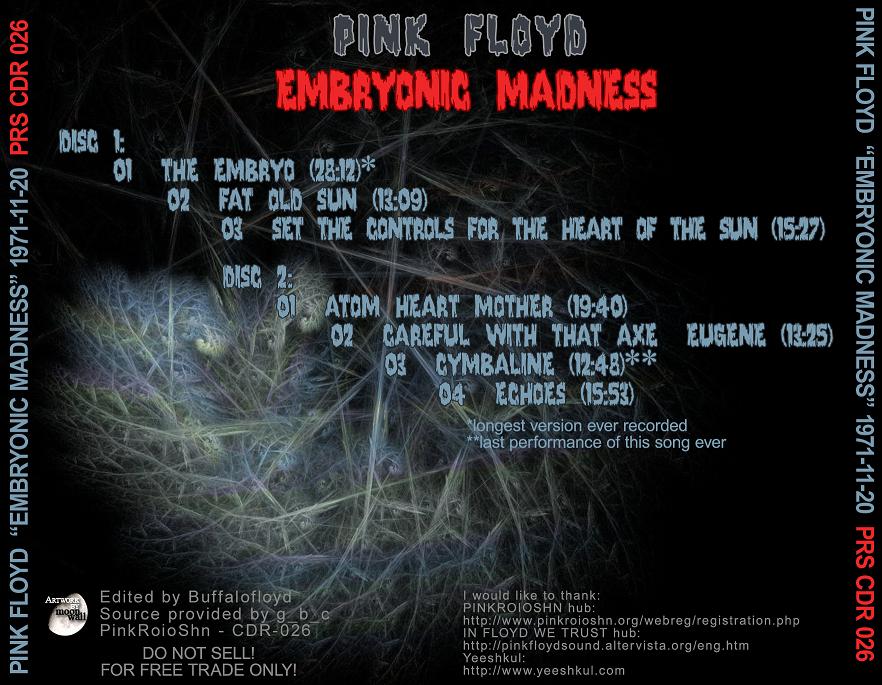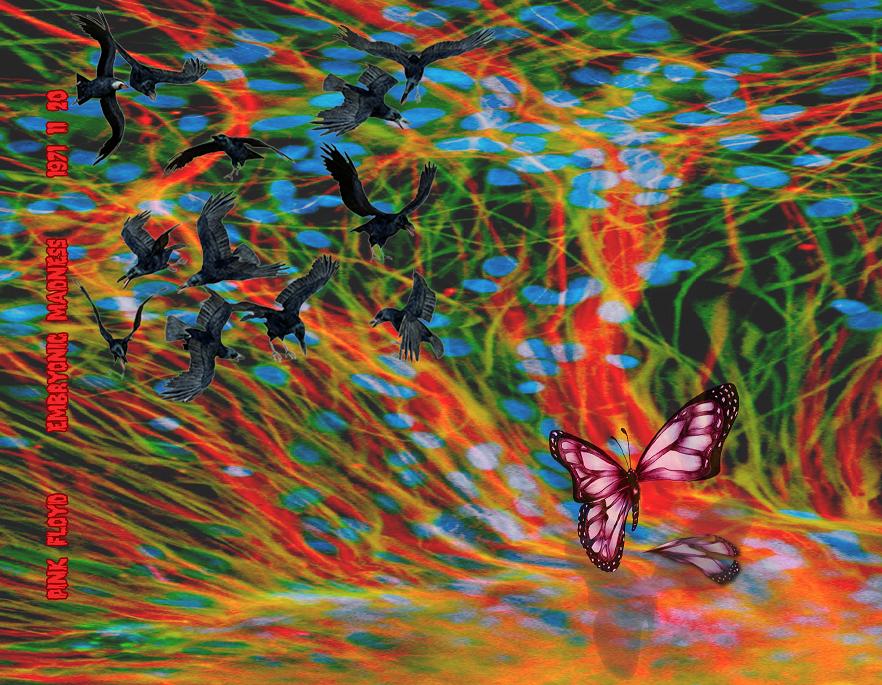 Bootleg n°594