On a parfois l'impression qu'il existe une masse de bootlegs d'Alice Cooper, mais une fois qu'on enlève les trois ou quatre enregistrements qui reviennent tout le temps sous des titres et des pochettes diverses, il n'en reste pas tant que cela, et surtout peu d'enregistrements de bonne qualité.
Le premier de ces bootlegs protéiformes (premier à la fois chronologiquement et par le nombre d'ersatz en circulation) propose quelques minutes d'une performance du groupe à Toronto (13 sept. 1969). La qualité sonore est bonne mais la performance est indigente et le tout dure à peine 25 minutes. En outre, le style musical du groupe n'ayant alors pas grand chose à voir avec ce qu'il allait devenir ensuite, on peut considérer que ce disque est une pure arnaque car il donne une image complètement fausse d'Alice Cooper ;
Le second concert « bootleggé » à mort est celui du Los Angeles Forum (17 juin 75), disponible notamment sous le titre « When Nightmares turn into dream ». Très bon son, excellente performance. Tout le contraire du précédent. S'il fallait n'en avoir qu'un, ce serait celui-là.
Troisième concert omniprésent dans les bootlegs d'Alice Cooper, celui de Saginaw (Michigan, 5 oct. 1978)… Pas vraiment la meilleure période de sa carrière (en tout cas le début du déclin) mais un concert complet et une qualité sonore largement au-dessus de la moyenne.
Une récente acqusition dont je suis très content : le concert complet d'El Paso en 1980, avec une très bonne qualité sonore. Je le conseille fortement même si c'est une période où Alice Cooper est sérieusement dans le creux de la vague du point de vue de l'inspiration. Sur scène, sa voix est encore intacte et ses musiciens assurent. Pour ceux qui préfèrent le Alice Cooper des débuts, le bootleg « Puke on a piece of apple pie » (Detroit, 1er mars 1971) dispose d'une qualité sonore tout à fait correcte et propose 42 minutes très sympa de la tournée « Love it to death ».
Dernière remarque: il y a eu pas mal de retransmissions de concerts d'Alice Cooper à la télévision, qui ont toutes été piratées. Certaines ont aussi été éditées légalement en VHS ou en DVD mais sont généralement épuisées depuis des lustres. C'est pourquoi ont peu les trouver sous formes de bootlegs audio ou video. Il s'agit en général d'enregistrements d'assez bonne qualité. Les concerts suivants sont assez faciles à trouver: Wembley (sept. 1975), San Diego (9 avril 1979) ou Halloween 1986.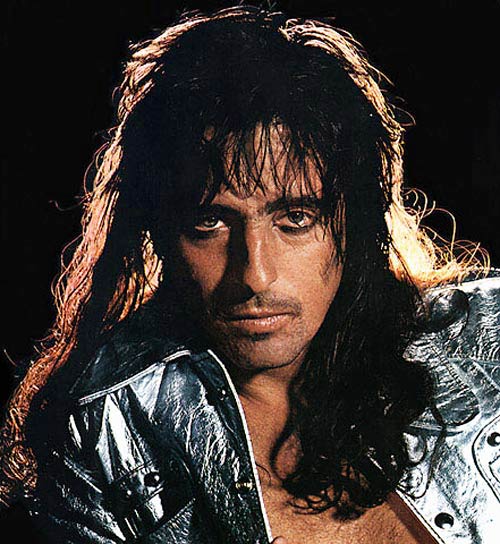 BOOTLEGS D'ALICE COOPER
(Liste alphabétique)
CRESCENT CITY 1973 – 26/04/1973 + 24/05/1973
EL PASO, TEXAS, 1980 – 06/04/1980
FESTHALLE FRANKFURT GERMANY 72 – 25/11/1972
GLASGOW APOLLO 1982 – 19/02/1982
HOLLYWOOD BOWL 72 – 23/07/1972
KILLER & MUSCLE OF LOVE OUTTAKES – 1971-1974
KILLERED IN PITTSBURGH – 27/12/1971
L.A. FORUM – MAY 11, 1973 – 10/05/1973
L.A. FORUM – MAY 11, 1973 (version 2) – 10/05/1973
LIVE AT THE GARDEN – 06/03/1987
LIVE IN SAGINAW 1978  –  05/10/1978
MEHRZWECKHALLE ZOFINGEN, SWITZERLAND 1972 – 26/11/1972
PROVIDENCE, RI (Dan Lampinski Master Rec. Collection) – 16/07/1975
PUKE ON A PIECE OF APPLE PIE – 01/03/1971
THE NIGHTMARE IN WEMBLEY – 11/09/1975
THE STRANGE CASE OF ALICE COOPER – 09/04/1979
WHEN NIGHTMARES TURN INTO DREAMS – 17/06/1975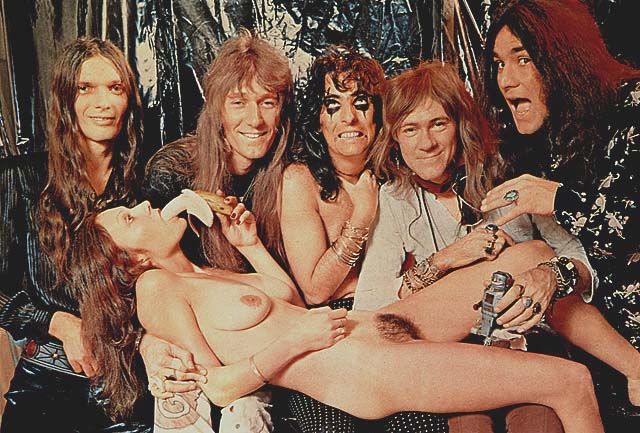 BOOTLEGS D'ALICE COOPER

(Liste chronologique)
01/03/1971 – PUKE ON A PIECE OF APPLE PIE
27/12/1971 – KILLERED IN PITTSBURGH
1971-1974 – KILLER & MUSCLE OF LOVE OUTTAKES
23/07/1972 – HOLLYWOOD BOWL 72
25/11/1972 – FESTHALLE FRANKFURT GERMANY 72
26/11/1972 – MEHRZWECKHALLE ZOFINGEN, SWITZERLAND 1972
26/04/1973 – CRESCENT CITY 1973
10/05/1973 – L.A. FORUM – MAY 11, 1973
10/05/1973 – L.A. FORUM – MAY 11, 1973 (version 2)
24/05/1973 – CRESCENT CITY 1973
17/06/1975 – WHEN NIGHTMARES TURN INTO DREAMS
16/07/1975 – PROVIDENCE, RI (Dan Lampinski Master Rec. Collection)
11/09/1975 – THE NIGHTMARE IN WEMBLEY
05/10/1978  –  LIVE IN SAGINAW 1978
09/04/1979 – THE STRANGE CASE OF ALICE COOPER
09/04/1979 – THE STRANGE CASE OF ALICE COOPER (KBFH version)
06/04/1980 – EL PASO, TEXAS, 1980
19/02/1982 – GLASGOW APOLLO 1982
06/03/1987 – LIVE AT THE GARDEN