Grosso modo la carrière bootlegistique de David Bowie se divise en deux phases:
Avant 1980, beaucoup de choix mais très peu de qualité, ce qui est d'autant plus dommage que ça correspond à la partie la plus intéressante de sa discographie.
Pour ce qui concerne les concerts depuis les années 80, on trouve pléthore de bootlegs dont un grand nombre avec un son très bon, voire parfait. On peut regretter que durant les trois dernières décennies David Bowie ne nous ait pas offert un seul album digne de Ziggy Stardust, Aladdin Sane ou Diamond Dogs, mais finalement, ce n'est peut-être pas si mal car grâce à la relative faiblesse de son répertoire récent, on est sûr de trouver beaucoup de vieilles chansons sur les bootlegs de ces concerts.
Pour ce qui concerne la période pré-Ziggy, il n'existe malheureusement quasiment rien de bon sur le marché du bootleg. A vrai dire, on retombe toujours sur le même concert d'Aylesbury, dont il existe maintes et maintes versions mais qui n'offrent qu'un son de médiocre qualité (quoique à peu près écoutable quand même). On trouve également pas mal de sessions de la BBC (voir par exemple ici).
La période Ziggy proprement dite offre un excellent enregistrement, celui de Santa Monica du 20 Octobre 1972, qui fut proposée en Bootleg presque dès l'origine (notamment par le label « The Swingin' Pig » sous le titre « Rock'n'roll Suicide »). Ce n'est qu'au début des années 2000 que les marchands du temple, pardon les marchands du disque se sont enfin décidés à en sortir une version officielle avec un son un peu meilleur que celui du bootleg, qui n'était déjà pas si mal.
Rien de bien n'existe à ma connaissance pour la période 1973.
On trouve de très nombreux enregistrements de la tournée Diamond Dogs (1974). L'un d'eux au moins vaut le coup: celui du 5 sept. 1974 à Los Angeles, dont la meilleure version me semble être « A portrait in Flesh« . Ceci dit, il existe aussi un live officiel (« David Live ») mais l'état de délabrement physique de David Bowie durant cette tournée (drogué jusqu'à la moëlle) ainsi que la réinterprétation funky de nombreux vieux titres n'enthousiasmeront pas forcément tous les amateurs.
En 1976, Bowie change de musiciens et embauche notamment Carlos Alomar à la guitare . Les concerts sont excellents. Le Bootleg « The Thin White Duke » (Nassau Coliseum, 23 mars 76) en propose une très bonne illustration. Plusieurs titres de ce concert ont été légalement édités (en titres bonus sur le CD Station to station, dans la collection Sound & Vision… et enfin, en 2010, à l'occasion d'une luxueuse réédition de l'album « Station to Station », la maison de disque propose une version officielle de ce concert. Tout serait parfait si – par une étrange bizarrerie – elle n'avait pas choisi d'amputer de 5 ou 6 minutes la chanson « Panic in Detroit » (l'une des meilleures du concert). Heureusement le bootleg, lui, est complet.
Pour l'année 1978, pas grand chose de bien en Bootlegs. On pourra se consoler avec le live officiel « Stage » (et notamment sa version remasterisée).
Pour les années 80, on peut trouver un bon concert de la tournée Let's Dance sur « Dallas Moonlight » (27 avril 1983). Le bootleg « New York's a go go » restitue assez bien la tournée Glass Spider tour même s'il ne s'agit pas à proprement parler d'un concert mais des répétitions du show de New York du premier avril 87.
Les années1996-1997 sont riches de très bons bootlegs comme « Fuck you all night long » (Mountain View, 20 oct. 1996) ou les concerts des 50 ans de Bowie (multiples versions, mais la meilleure semble être « Coca Cola Planet Live » (9 janv. 1997) ou encore « Outside in Budapest » (14 août 97).
« Borgata Kill Appeal » (29 et 30 mai 2004) propose deux longs concerts récents avec un son quasi parfait.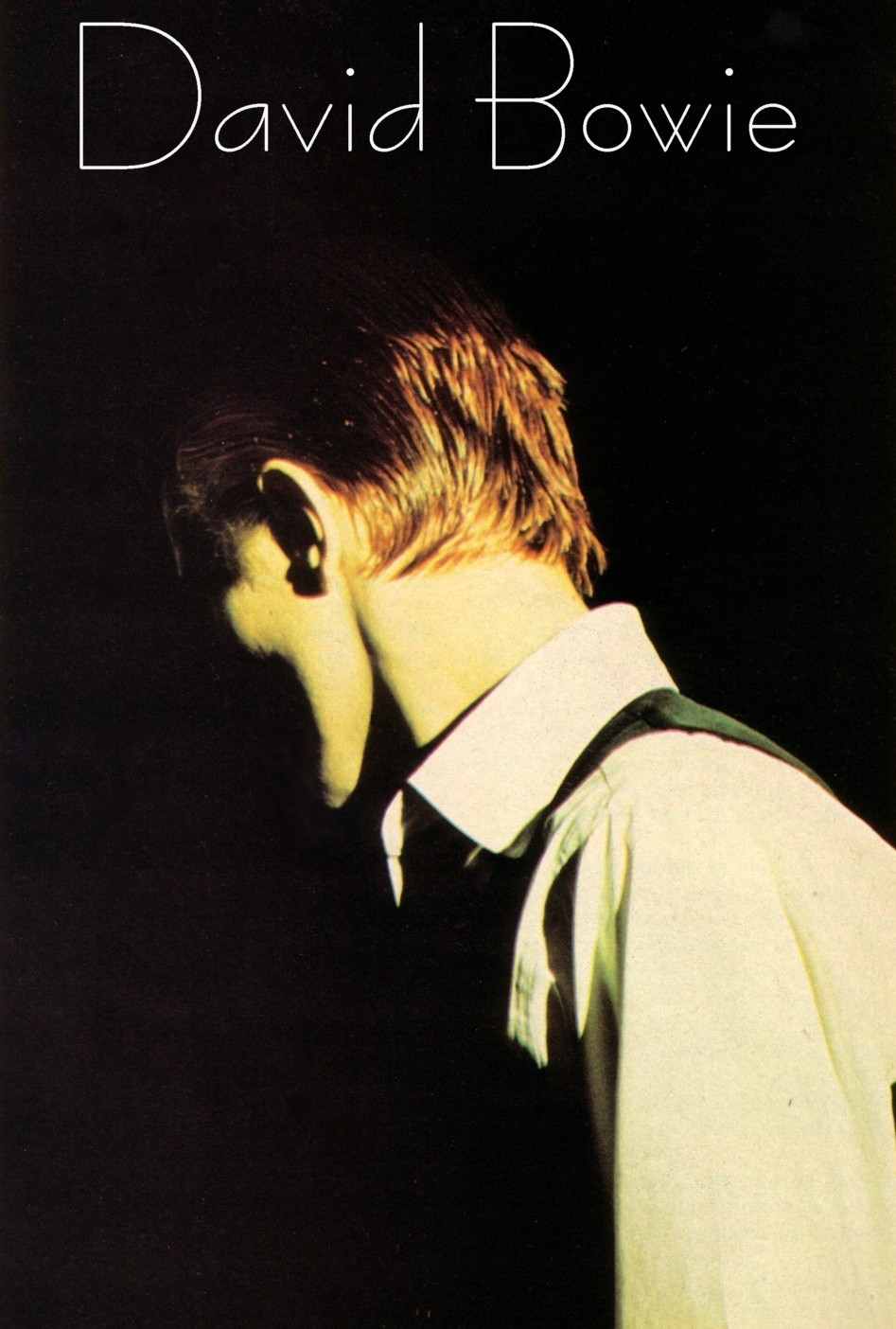 David Robert Jones, alias David Bowie (8 janvier 1947 – 10 janvier 2016)
BOOTLEGS DE DAVID BOWIE
(Liste alphabétique)
50th BIRTHDAY PARTY – 08/01/1997
A CAT FROM LONDON – 20/04/1973
A CONCERT FOR BERLIN – 06/06/1987
A CRASH COURSE FOR THE RAVERS – 03/06/1971 + 21/09/1971 + 16/05/1972
ABSOLUTELY RARE – 18-20/10/1973
A PORTRAIT IN FLESH – 05/09/1974
A HEATHEN IN PARIS  –  01/07/2002

A SON OF THE CIRCUS – 28/08/1987
AXEMAN COMETH (THE) – 1971-1973
BBC 50th BIRTHDAY BROADCAST – 08/01/1997
BORGATA KILL APPEAL – 29/05/2004 & 30/05/2004
BOSTON '74 (JOE MALONEY MASTER) – 16/07/1974
CHILDREN OF THE HURRICANE – 25/06/2004
COCA COLA PLANET LIVE – 09/01/1997
COCAINE ADDS LIFE – 13/05/1976 – 08/07/1972 – 27/08/1972 – 26/02/1976
COMPLETE DALLAS REHEARSALS – 27/04/1983
CONCERT FOR BERLIN  —  06/06/1987

DAME MEDITATION – 08/08/1997 & 09/08/1997
DANCING ON ANGELS – 14+16/06/1997
DOLLARS IN DRAG / DOLL ARSE IN DRAG – 18-20/10/1973
DRIVE-IN SATURDAY – 17/11/1972
DUBLIN I'M IN CLOVER – 24/11/1995
EARL'S COURT 01.07.1978 – 01/07/1978
EART HL ING CHRONICLES (THE) – 1996/1997
ESSENTIAL DAVID BOWIE (THE) – 1968-1972
EXPOSED LIVE 1996 – 22/06/1996
FROM A PHOENIX… THE ASHES SHALL RISE – 18/07/1996
FROM STATION TO STATION – VOL. 1 – 1978-2003
FROM STATION TO STATION – VOL. 2 – 1972-1997
FUCK YOU ALL NIGHT LONG – 19-20/10/1996
GLASS IDOL IN BERLIN – 06/06/1987
GLASTONBURY FESTIVAL – 25/06/2000
HEATHEN IN NEW YORK – 15/06/2002
HIS MASTER'S VOICE – 03/07/1973
HOLY UNORTHODOX – 18/06/1996 – 03/07/1996 – 20/07/1996
HOPING FOR A LITTLE ROMANCE – 12/12/1978
ISLE OF WIGHT 2004 – 13/06/2004
ISOLAR II IN THE COURT – 01/07/1978
LEGENDARY LOST TAPES (THE) – XX/05/1972 – 05/01/1973
LIVE AT KINGSTON POLYTECHNICS – 07/05/1972
LE ZENITH ZERO-DEUX  –  24/09/2002
LIVE AT THE US FESTIVAL 1983 – 30/05/1983
LONDON ASTORIA 1999 – 12/02/1999
MAINMAN AND THE MAINLINE (THE) – 02/02/1976
MIDNIGHT IN VANCOUVER – 02/02/1976
MONTREUX JAZZ FESTIVAL 2002 – 18/07/2002
NEO EXPRESSIONISM – 28/02/1976
NEVER LET ME DOWN UNDER – 03/11/1987
NEW YORK'S A GO GO – 01/04/1987
NO SOUL IN BOSTON – 16/07/1974
OUTSIDE IN BUDAPEST – 14/08/1997
OUTSIDE IN SAINT-LOUIS – 11/10/1995
PARIS 2002 – 24/09/2002 + 25/09/2002
PNE LIVE REHEARSALS 1976 – 02/02/1976
PORTRAIT IN FLESH (A) – 05/09/1974
PRELUDE OF GREATNESS – XX/02/1969
PUBLIC AUDITORIUM CLEVELAND 1976 – 28/02/1976
RAWMOON REHEARSALS – 02/02/1976
RISE AND RISE OF ZIGGY STARDUST  –  1967-1972
ROCK'N'ROLL SUICIDE – 20/10/1972
SECRET LOUNGE 1977 BREMEN – 31/05/1978
SERIOUS MOONLIGHT – 13/07/1983
SERIOUS REHEARSALS – 27/04/1983
SLAUGHTER IN THE AIR – 04/04/1978
SOME SOUL IN A LONELY WORLD – 25/09/2002
SPIDERS FROM AYLESBURY (THE) – 25/09/1971
STRANGE FASCINATION – 05/09/1974
THE AXEMAN COMETH – 1971-1973
THE EART HL ING CHRONICLES – 1996/1997
THE ESSENTIAL DAVID BOWIE – 1968-1972
THE LEGENDARY LOST TAPES – XX/05/1972 – 05/01/1973
THE MAINMAN AND THE MAINLINE – 02/02/1976
THE RISE AND RISE OF ZIGGY STARDUST  –  1967-1972
THE SPIDERS FROM AYLESBURY – 25/09/1971
THE THIN WHITE DUKE (UPGRADE) – 23/03/1976
THE WEMBLEY WIZARD TOUCHES THE DIAL – 07/05/1976
THE YEAR OF THE SPIDERS – Janv. – Mai 1972
THIN WHITE DUKE (UPGRADE) (THE) – 23/03/1976
TORONTO 16 JUNE 74 – 16/06/1974
WEALTH & AUTHORITY – 05/09/1974
WEMBLEY WIZARD TOUCHES THE DIAL (THE) – 07/05/1976
WHITE LIGHT 1978 – 11/04/1978 + 01/07/1978

WISH UPON A STAR – 09/02/1976 – 13/05/1976
YEAR OF THE SPIDERS – Janv. – Mai 1972
ZIGGY'S FINAL FAREWELL – 18-20/10/1973
ZIGGY GOES TO EAST – 11/04/1973
ZIGGY LIVE AT THE RAINBOW 1972 – 20/08/1972
ZIGGY'S INVASION OF AMERICA – 25/11/1972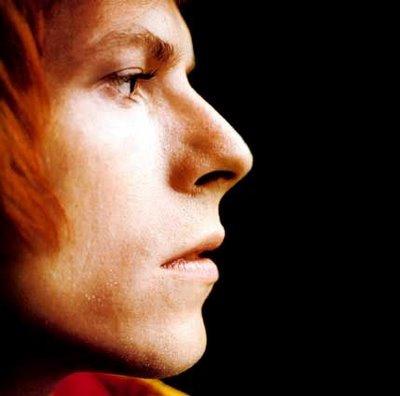 BOOTLEGS DE DAVID BOWIE
(Liste chronologique)
1967-1972  –  THE RISE AND RISE OF ZIGGY STARDUST 
1968-1972 – THE ESSENTIAL DAVID BOWIE

1971-1973 – THE AXEMAN COMETH
1978-2003 – FROM STATION TO STATION – VOL.1
1972-1997 – FROM STATION TO STATION – VOL. 2
XX/02/1969 – PRELUDE OF GREATNESS
03/06/1971 – A CRASH COURSE FOR THE RAVERS
21/09/1971 – A CRASH COURSE FOR THE RAVERS
25/09/1971 – THE SPIDERS FROM AYLESBURY
Janv. – Mai 1972 – THE YEAR OF THE SPIDERS
07/05/1972 – LIVE AT KINGSTON POLYTECHNICS
16/05/1972 – A CRASH COURSE FOR THE RAVERS
20/08/1972  –  ZIGGY LIVE AT THE RAINBOW 1972
20/10/1972 – ROCK'N'ROLL SUICIDE
17/11/1972 – DRIVE-IN SATURDAY
25/11/1972 – ZIGGY'S INVASION OF AMERICA
XX/05/1972 – THE LEGENDARY LOST TAPES
05/01/1973 – THE LEGENDARY LOST TAPES
11/04/1973 – ZIGGY GOES TO EAST
20/04/1973 – A CAT FROM LONDON
03/07/1973 – HIS MASTER'S VOICE
18-20/10/1973 – ABSOLUTELY RARE
18-20/10/1973 – DOLLARS IN DRAG / DOLL ARSE IN DRAG
18-20/10/1973 – ZIGGY'S FINAL FAREWELL
16/06/1974 – TORONTO 16 JUNE 74
16/07/1974 – BOSTON '74 (JOE MALONEY MASTER)
16/07/1974 – NO SOUL IN BOSTON
05/09/1974 – A PORTRAIT IN FLESH
05/09/1974 – STRANGE FASCINATION
05/09/1974 – WEALTH & AUTHORITY
02/02/1976 – THE MAINMAN AND THE MAINLINE
02/02/1976 – PNE LIVE REHEARSALS 1976
02/02/1976 – MIDNIGHT IN VANCOUVER
02/02/1976 – RAWMOON REHEARSALS
28/02/1976 – PUBLIC AUDITORIUM CLEVELAND 1976
28/02/1976 – NEO EXPRESSIONISM
13/05/1976 – COCAINE ADDS LIFE
23/03/1976 – THE THIN WHITE DUKE (UPGRADE)
07/05/1976 – THE WEMBLEY WIZARD TOUCHES THE DIAL
04/04/1978 – SLAUGHTER IN THE AIR
31/05/1978 – SECRET LOUNGE 1977 BREMEN
01/07/1978 – ISOLAR II IN THE COURT
01/07/1978 – EARL'S COURT 01.07.1978
12/12/1978 – HOPING FOR A LITTLE ROMANCE
27/04/1983 – COMPLETE DALLAS REHEARSALS / DALLAS MOONLIGHT / SERIOUS REHEARSALS

30/05/1983 – LIVE AT THE US FESTIVAL 1983
13/07/1983 – SERIOUS MOONLIGHT
01/04/1987 – NEW YORK'S A GO GO
06/06/1987 – A CONCERT FOR BERLIN
06/06/1987 – GLASS IDOL IN BERLIN
06/06/1987  –  CONCERT FOR BERLIN
28/08/1987 – A SON OF THE CIRCUS
03/11/1987 – NEVER LET ME DOWN UNDER
11/10/1995 – OUTSIDE IN SAINT-LOUIS
24/11/1995 – DUBLIN I'M IN CLOVER
1996/1997 – THE EART HL ING CHRONICLES
22/06/1996 – EXPOSED LIVE 1996
18/07/1996 – FROM A PHOENIX… THE ASHES SHALL RISE
19-20/10/1996 – FUCK YOU ALL NIGHT LONG
08/01/1997 – 50th BIRTHDAY PARTY
08/01/1997 – BBC 50th BIRTHDAY BROADCAST
09/01/1997 – COCA COLA PLANET LIVE
08 et 09/08/1997 – DAME MEDITATION
14+16/06/1997 – DANCING ON ANGELS
14/08/1997 – OUTSIDE IN BUDAPEST
12/02/1999 – LONDON ASTORIA 1999
25/06/2000 – GLASTONBURY FESTIVAL

15/06/2002 – HEATHEN IN NEW YORK
01/07/2002 – A HEATHEN IN PARIS

18/07/2002 – MONTREUX JAZZ FESTIVAL 2002
24/09/2002 – LE ZENITH ZERO-DEUX
24/09/2002 + 25/09/2002 – PARIS 2002
25/09/2002 – SOME SOUL IN A LONELY WORLD

29 et 30/05/2004 – BORGATA KILL APPEAL
13/06/2004 – ISLE OF WIGHT 2004
25/06/2004 – CHILDREN OF THE HURRICANE