Lenny Kravitz a bâti toute sa carrière sur une sorte d'hommage au rock des années 70. Il a intelligemment emprunté aux meilleures sources (de Hendrix à Pink Floyd en passant par Marvin Gaye, Led Zeppelin, Bowie ou les Stones) et construit une oeuvre qui, si elle n'a rigoureusement rien apporté de nouveau à la musique rock a eu au moins le mérite de proposer des chansons de qualité et des concerts de très bonne tenue.
Pour ce qui concerne la qualité des compositions, je me limiterais au six ou sept premiers albums (à partir de « It is time for a love revolution », on a surtout l'impression qu'it is time to go to sleep). Par contre, les concerts, quoique assez stéréotypés demeurent toujours des performances pleines d'énergie et d'improvisation.
Pour s'en faire une idée, voici ma collection de bootlegs de Lenny Kravitz. Certainement le plus grand choix au monde de concerts de Kravitz téléchargeables (dont la majorité en qualité lossless).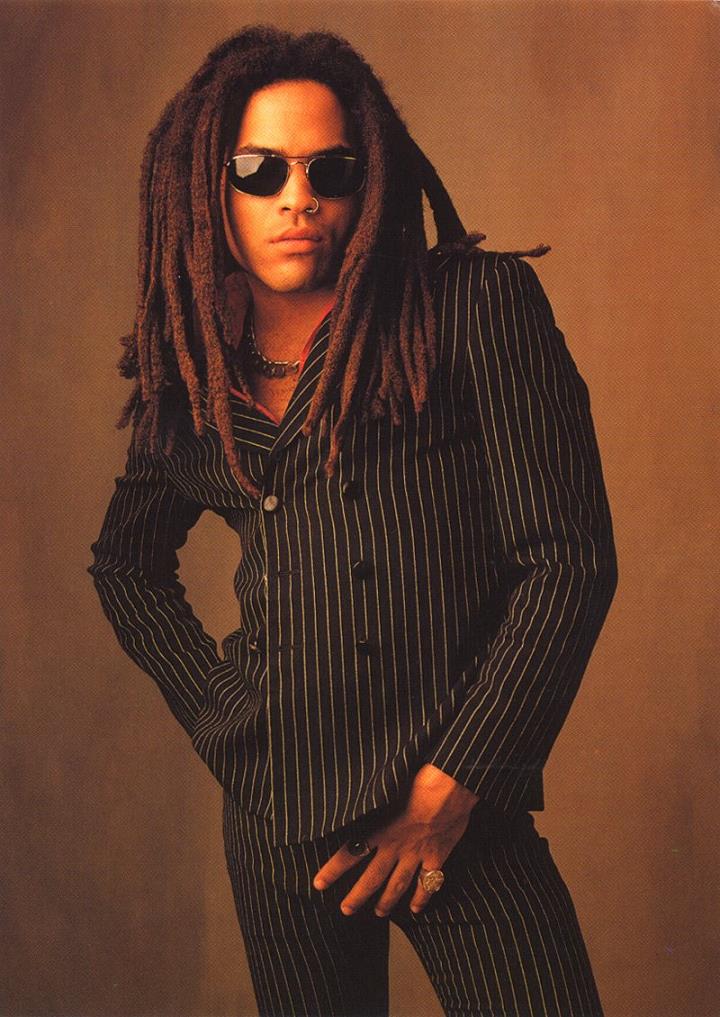 BOOTLEGS DE LENNY KRAVITZ
(Liste alphabétique)
AIR CANADA CENTER – 22/10/2008
ALWAYS ON THE RUN – 16/12/1998
ARE YOU GONNA GO TO TORONTO – 07/02/1996
B' SIDES & RARITIES (Stadium Studios version) – 1989-2004
BELIEVE (ROCK AM RING FESTIVAL) – 17/05/2002
CIVIC AUDITORIUM, S.F. – 2005 – 18/05/2005
COMPLETE B' SIDES & RARE TRACKS COLLECTION – 1989-2004
CONCERT PRIVÉ – RTL2 – 29/06/2002
CONCERT TRÈS TRÈS PRIVÉ – 24/06/2005
EDITION LIMITÉE – 20 ANS – 1996
ETERNAL SPIRIT – 1994 + Oct. 1995 + 07/02/1996
FEATURING MICK JAGGER LIVE – 24/11/1991
FIVE ALIVE RADIO BROADCAST – 29/10/1998
FORGOTTEN GARDENS – 05/07/1990
GRAND CRU CLASSÉ DE BORDEAUX 2014  –  03/12/2014

GULF AID BENEFIT CONCERT – 16/05/2010
H.O.R.D.E. FESTIVAL – 20/07/1996
IT'S TOO BIG ENOUGH  –  07/12/1998

JIMI'S LITTLE BROTHER – 11/11/1993
LENNY KRAVITZ & HIS BAND FEATURING MICK JAGGER LIVE – 24/11/1991
LIVE FROM THE RIVIERA THEATRE CHICAGO – 26/01/2008
LIVE IN LOLLAPALOOZA 2019 – 31/03/2019
LIVE IN LONDON 2014 – 26/09/2014

LIVE IN MADRID 2008 – 06/07/2008
LIVE IN VIENNA 2004  –  28/06/2004
LOVIN' HENDRIX – 12/06/1993 + 03/07/1990
MINISTER OF ROCK'N'ROLL – 23/04/2005
NEW ORLEANS JAZZ & HERITAGE FESTIVAL – 06/05/2000
O2 WORLD, BERLIN 2014  –  05/11/2014
ROSELAND BALLROOM '98 – 24/10/1998
ROSKILDE FESTIVAL 1990 – 30/06/1990
STILLNESS OF HEART – 30/05/2019
STUDIO CONCERT, NEW YORK – 2007
TRIBUTE TO PRINCE (LIVE IN NEW YORK) – 07/04/2017
UCLA 93 – PAULEY PAVILION – 12/10/1993
UNAUTHORISED LIVE VOLUME 2 – 1989-1990
WE BUILD THIS GARDEN FOR YOU – 31/10/1991
WHERE ARE WE RUNNIN' – 13/06/2012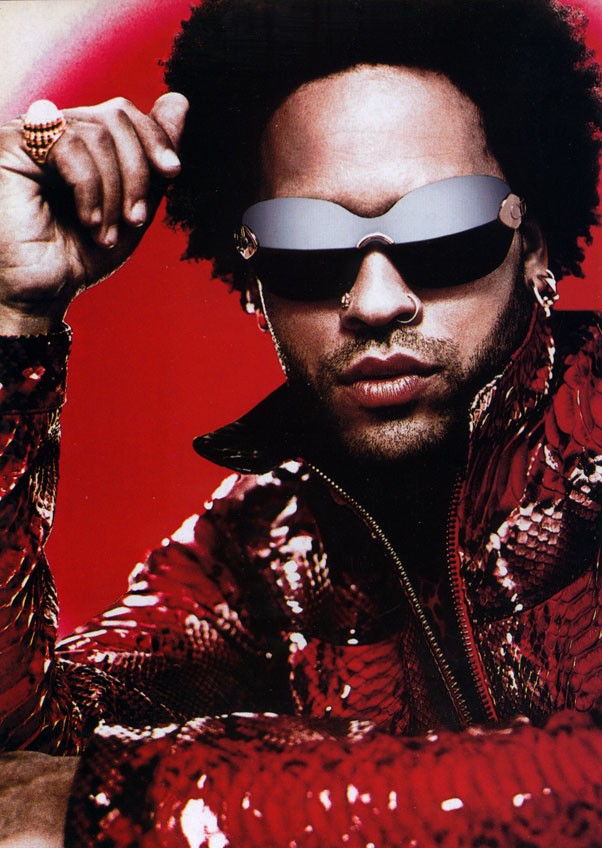 BOOTLEGS DE LENNY KRAVITZ
(Liste chronologique)
1989-1990 – UNAUTHORISED LIVE VOLUME 2
30/06/1990 – ROSKILDE FESTIVAL 1990
05/07/1990 – FORGOTTEN GARDENS
31/10/1991 – WE BUILD THIS GARDEN FOR YOU

24/11/1991 – FEATURING MICK JAEGGER LIVE
12/10/1993 – UCLA 93 – PAULEY PAVILION
11/11/1993 – JIMI'S LITTLE BROTHER
1996- – EDITION LIMITEE – 20 ANS
07/02/1996 – ARE YOU GONNA GO TO TORONTO
20/07/1996 – H.O.R.D.E. FESTIVAL
24/10/1998 – ROSELAND BALLROOM '98
29/10/1998 – FIVE ALIVE RADIO BROADCAST
07/12/1998  –  IT'S TOO BIG ENOUGH

16/12/1998 – ALWAYS ON THE RUN

06/05/2000 – NEW ORLEANS JAZZ & HERITAGE FESTIVAL
17/05/2002 – BELIEVE (ROCK AM RING FESTIVAL)
29/06/2002 – CONCERT PRIVÉ – RTL2
28/06/2004  –  LIVE IN VIENNA 2004
23/04/2005 – MINISTER OF ROCK'N'ROLL
18/05/2005 – CIVIC AUDITORIUM, S.F. – 2005
24/06/2005 – CONCERT TRÈS TRÈS PRIVÉ
2007 – STUDIO CONCERT, NEW YORK
26/01/2008 – LIVE FROM THE RIVIERA THEATRE CHICAGO
06/07/2008 – LIVE IN MADRID 2008
22/10/2008 – AIR CANADA CENTER
16/05/2010 – GULF AID BENEFIT CONCERT
13/06/2012 – WHERE ARE WE RUNNIN'
26/09/2014 – LIVE IN LONDON 2014
05/11/2014  –  O2 WORLD, BERLIN 2014
03/12/2014 – GRAND CRU CLASSÉ DE BORDEAUX 2014
07/04/2017 – TRIBUTE TO PRINCE (LIVE IN NEW YORK)
31/03/2019 – LIVE IN LOLLAPALOOZA 2019
30/05/2019 – STILLNESS OF HEART
various – COMPLETE B' SIDES & RARE TRACKS COLLECTION
various – B' SIDES & RARITIES (Stadium studios version)