Tout le monde a déjà entendu au moins une fois dans sa vie « Born to be wild ». Presque tout le monde connaît la chanson « The Pusher », qui figure dans la B.O. du film « Easy Rider ». Quant aux autres tubes de Steppenwolf, ils passent encore parfois sur les bonnes radios : « Magic Carpet Ride », « America », Sookie Sookie », « Snowblind friend », « For Ladies only », « Rock Me », etc.
Pourtant, ce groupe d'origine canadienne, fondé par un émigrant originaire d'Allemagne, John Kay, a connu une période de grande célébrité entre 1968 et 1972, enchaînant les succès et jouant en cinq années de carrière devant plus de deux millions de personnes. Les années suivantes, à partir de 1972, ont été plus difficiles pour le groupe.
Bien que le personnel ait beaucoup fluctué et que Steppenwolf ait connu des périodes de mise en sommeil, il est encore actif aujourd'hui et a publié une bonne quinzaine d'album ainsi qu'une poignée de live officiels.
Malheureusement, pour ce qui concerne les grandes années du groupe, il n'existe à l'heure actuelle qu'un seul bootleg bénéficiant d'une bonne qualité sonore, et il ne comprend que 6 chansons pour une durée de même pas 36 minutes. Qui plus est, il date de la fin de la grande période du groupe. Aussi incroyable que cela puisse paraître, parmi les millions de personnes qui ont vu ce groupe sur scène, aucun n'a réussi à en capturer un témoignage sur une bande digne de ce nom, hormis, peut-être, le concert au Fillmore West de San Francisco du 27 août 1968, qui reste écoutable, mais sans plus.
Pourtant, des bootlegs existent, presque tous avec une qualité sonore effroyable, ou bien se limitant à des bouts de concerts. Mais ces témoignages, ainsi que le live officiel (« Live Steppenwolf ») datant de 1970, prouvent qu'il s'agissait d'un grand groupe de scène.
Restent les sept albums de l'âge d'or du groupe, et particulièrement le premier, « Steppenwolf », le second, « The Second », l'album « Monster » (1969) et « Steppenwolf 7 » (1970), qui propose l'une de leurs plus belles chansons, « Renegade », malheureusement introuvable en version live. J'ajouterais la magnifique version longue de la chanson « For ladies only », qui figure sur l'album du même nom, mais pas sur les best of, et qui inclut une partir instrumentale exceptionnelle.
Un groupe à redécouvrir absolument.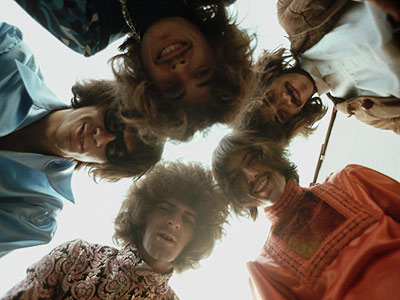 BOOTLEGS DE STEPPENWOLF

(Liste alphabétique)
BALTIMORE 69 – XX/11/1969
BATH FESTIVAL – 27/06/1970
DALLAS TEXAS 1968 – 02/02/1968
FIVE FINGER DISCOUNT – 01/01/1972 (?)
FLIGHT OF THE SPARROW – 27/08/1968
IN CENTRAL PARK 1971 – 09/08/1971
JOHN KAY & THE SPARROW – XX/05/1967 + XX/06/1968
KULTTUURITALO, HELSINKI – 26/10/1969
PROVIDENCE, RI 1974 – 18/11/1974
SNOWBLIND FRIENDS – 01/07/1981
UNIVERSITY OF MAIN – 28/02/1970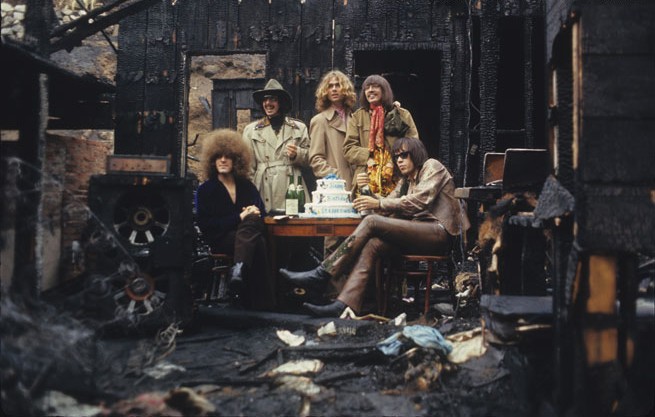 BOOTLEGS DE STEPPENWOLF

(Liste chronologique)
XX/06/1968 – JOHN KAY & THE SPARROW
02/02/1968 – DALLAS TEXAS 1968
27/08/1968 – FLIGHT OF THE SPARROW
26/10/1969 – KULTTUURITALO, HELSINKI
XX/11/1969 – BALTIMORE 69
27/06/1970 – BATH FESTIVAL
09/08/1971 – IN CENTRAL PARK 1971
01/01/1972 (?) – FIVE FINGER DISCOUNT
18/11/1974 – PROVIDENCE, RI 1974
01/07/1981 – SNOWBLIND FRIENDS