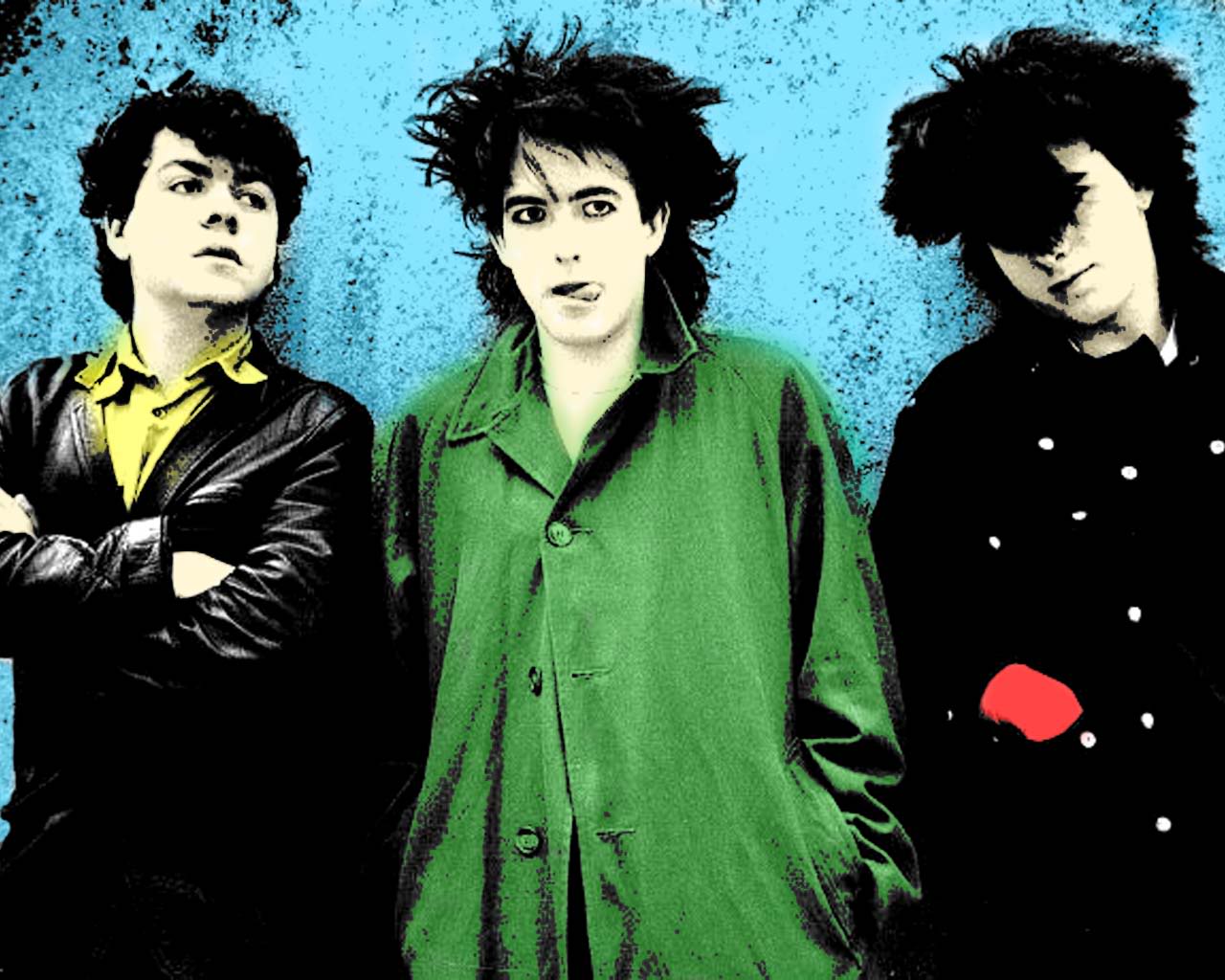 Cure – ou The Cure, son nom exact – est un groupe de New Wave né en 1976 en Angleterre.
Après un premier album encore très pop paru en 1979, la musique bifurque vers une ambiance mortifère qui trouve un certain public (et même un certain succès) et fait naitre l'appellation de « cold wave » pour désigner ce nouveau genre. L'apogée de cette phase correspond à l'album « Pornography », paru en 1982.
Après certaines tensions internes, le groupe vivote un moment puis revient à une musique plus légère et plus dansante. Au début, ce tournant est envisagé par les membres du groupe comme une simple parenthèse, voire une blague, mais le succès rencontré par les singles « Let's go to bed » et « The Walk » est tel que les musiciens sont incités à l'exploiter. Les quatre années suivantes voient le groupe atteindre son apogée commerciale, enchainant les albums à succès avec, successivement, « The Top » (1984), « The Head on the door » (1985) et « Kiss me, kiss me, kiss me » (1987), chacun d'entre eux donnant lieu à la parution du plusieurs singles qui entrent dans le top 50. « À cette époque » comme le dit la page wikipédia consacrée au groupe, Cure est « en termes de popularité au niveau international, l'un des plus grands groupes pop/rock anglophones du moment avec U2, Depeche Mode ou encore INXS ».
La suite est celle d'un groupe désormais établi qui poursuit son aventure musicale sans vraiment créer de surprise et en conservant une base de fans assez conséquente.
Personnellement, j'avoue avoir perdu un peu le fil de leur carrière après l'album « Desintegration » (1989) – je sais, ca fait déjà plus de 25 ans, c'est fou comme le temps passe !
Question concerts, ceux des années noires (1980-1983) ne sont pas les moins bons ; c'est la période où Robert Smith livre ses performances les plus échevelées à la guitare, se rapprochant parfois d'un de ses modèles qui, aussi étonnant que cela puisse paraitre, n'est autre que David Gilmour.
Les bootlegs de Cure sont relativement nombreux et courent sur toute la carrière du groupe, avec beaucoup d'enregistrements soundboard ou FM. Comme mon amour pour The Cure n'est pas inconditionnel, je me contente d'une quinzaine de bootlegs à peu près répartis sur la période 1979 à 1990.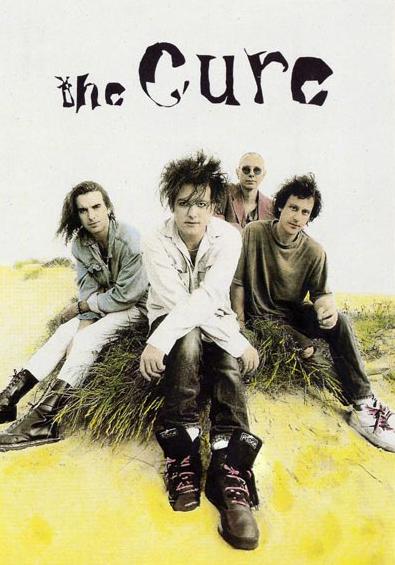 BOOTLEGS DE CURE

(Liste alphabétique)
« 17 SECONDS » TOUR – 31/05/1980
B-SIDES & RARITIES – 1978-2015
CLEVELAND 22.10.85 – 22/10/1985

CURE LIVE – 20/09/1985 + 06/12/1987
EXPLICIT TOUR COMPLETE NIJMAGEN '82 – 07/05/1982
FRIDAY, I'M IN LIVE '92 – 09/06/1992
LA BELLE JUNE (Upgrade) – 04/08/1990
PERFECT KISS (THE) – 13/07/1987
THE CURE LIVE – 20/09/1985 + 06/12/1987
WERCHTER FESTIVAL – 05/07/1981
BOOTLEGS DE CURE

(Liste chronologique)
1978-2015 – B-SIDES & RARITIES
31/05/1980 – « 17 SECONDS » TOUR
07/05/1982 – EXPLICIT TOUR COMPLETE NIJMAGEN '82
22/10/1985 – CLEVELAND 22.10.85
04/08/1990 – LA BELLE JUNE (Upgrade)
09/06/1992 – FRIDAY, I'M IN LIVE '92