ESSEN

Date : 11/10/1969
Lieu : Essener International Pop Festival, Essen, RFA
Label : inconnu
Support :1 cd
Durée : 25:47 mn
Source : Audience
Qualité sonore : 6/10
Liste des titres :
1) Introduction (0:53)
2) Astronomy domine (9:09)
3) Green is the colour (3:25)
4) Careful with that axe, Eugene (6:27)
5) Interstellar overdrive (5:53)
Commentaire : Une des nombreuses versions en circulation de cette courte performance lors d'un festival (26 minutes) mais la qualité sonore est plutôt médiocre. En outre, Interstellar Overdrive est amputée des deux tiers de sa longueur. La version « Essener Pop & Blues Festival » semble disposer d'une qualité sonore un tout petit peu meilleures.
Contrairement à ce que mentionne le dos de pochette, il y a bien cinq titres en contant l'introduction, ou du moins, les quatre chansons qui sont interprétées sont numérotées 2 à 5. Cependant, sur certaines copies de ce bootleg, l'indexation est différente : l'introduction est incluse dans la premier titre avec Astronomy Domine.
Vous pouvez trouver ce concert ici dans sa version vidéo (mais avec deux titres seulement)* : http://theultimatebootlegexperience7.blogspot.fr/2014/01/pink-floyd-1969-10-11-essen-de-dvdfull.html
Ou bien ici (en mp3)* : http://www.guitars101.com/forums/f90/pink-floyd-1969-10-11-essen-141903.html
*Assurez-vous que le téléchargement de ces fichiers ne contrevienne pas à la législation en vigueur.
Pochette :
Livret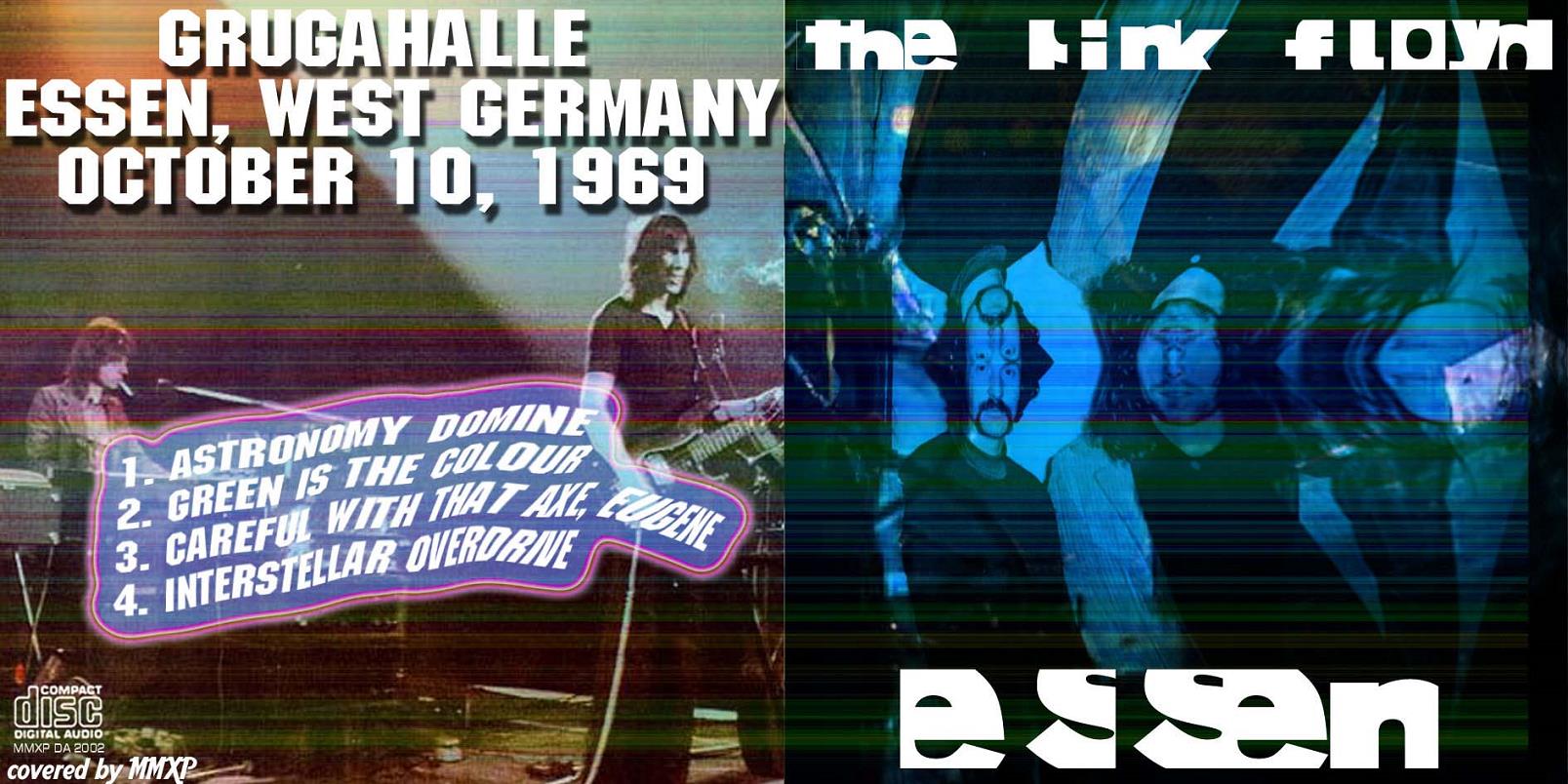 Dos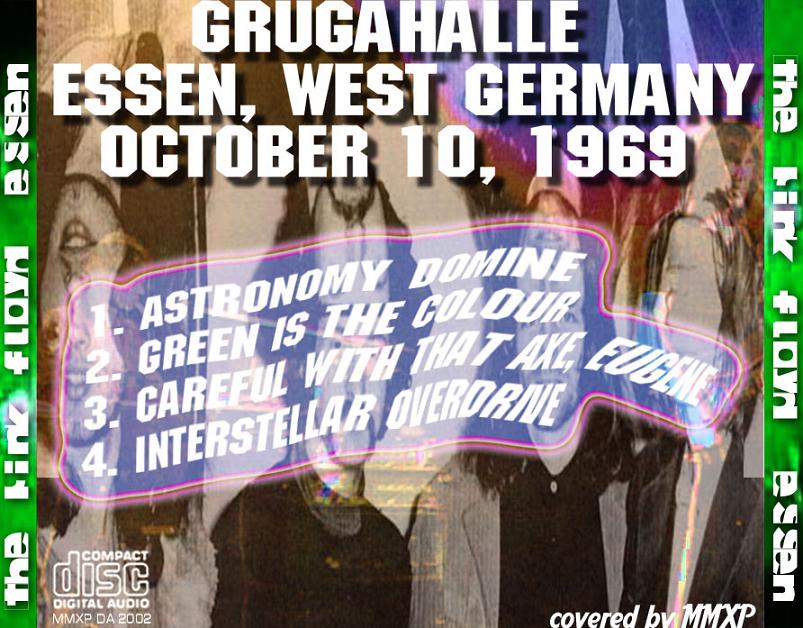 Bootleg n°37