ESSENER POP AND BLUES FESTIVAL

Date : 11/10/1969
Lieu : Essener International Pop Festival, Essen, RFA
Label : Man Of Leisure Music
Support : 1 cd
Durée : 25:50 mn
Source : Audience
Qualité sonore : 7/10
Liste des titres :
1) Introduction (0:53)
2) Astronomy domine (9:09)
3) Green is the colour (3:25)
4) Careful with that axe, Eugene (6:27)
5) Interstellar overdrive (5:53)
Commentaire : Un concert qui existe dans différentes versions mais qui, quelle que soit la version, ne présente pas un grand intérêt : non seulement il ne s'agit que d'une courte performance lors d'un festival (26 minutes) mais en plus la qualité sonore est plutôt médiocre. En outre, Interstellar Overdrive est amputée des deux tiers de sa longueur. Cette version-ci semble être celle qui dispose du meilleur son (ou du moins mauvais).
La version DVD circule également, mais elle ne comporte que les deux titres suivants :
Careful With That Axe Eugene (6:12)
A Saucerful of Secrets (15:00)
Elle est disponible ici : http://www.guitars101.com/forums/f146/dvdfull-pink-floyd-1969-10-11-essen-de-pro-shot-168821.html
Pochette (version CD) :
Livret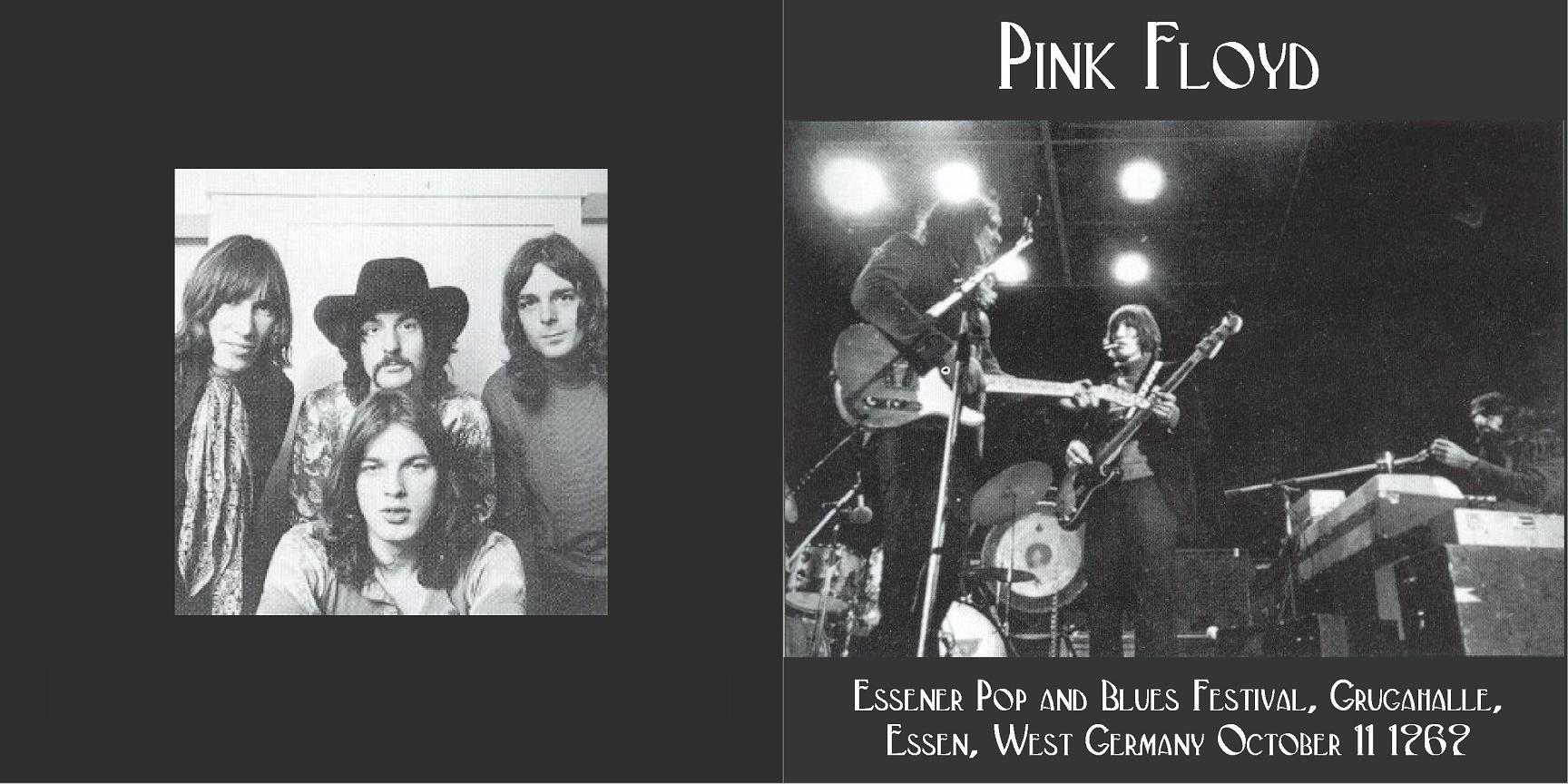 Dos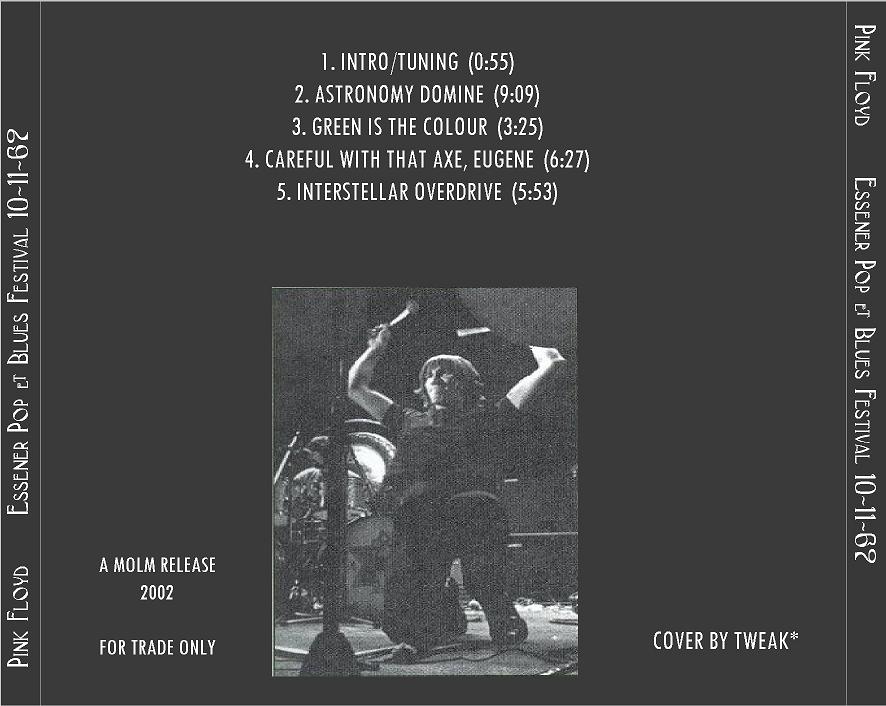 Bootleg n°36